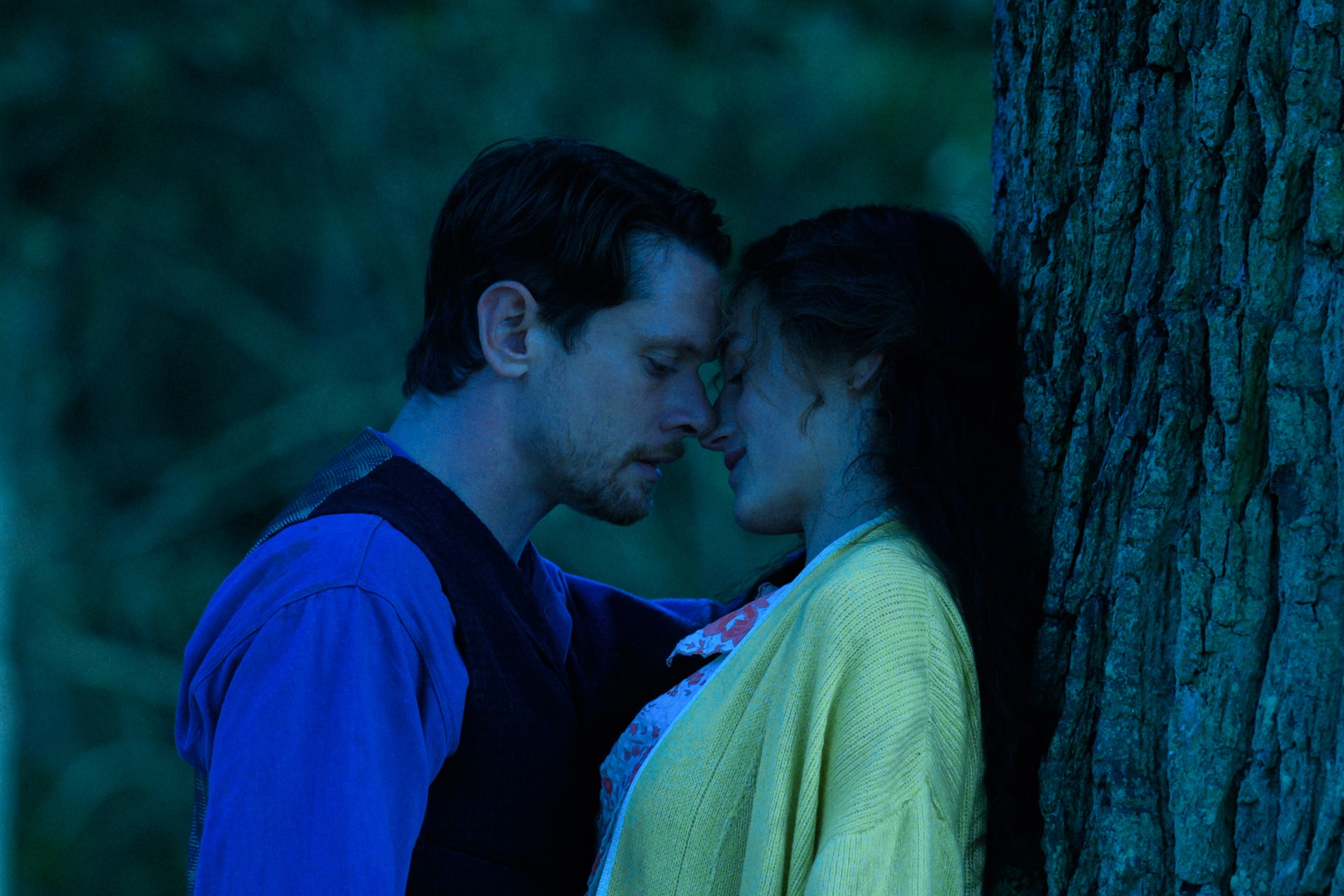 Where Was Lady Chatterley's Lover Filmed? (& Can You Visit?)
Inside Netflix's latest release
D. H. Lawrence's scandalous novel has inspired filmmakers since the 1950s, when the first film adaptation was released in France, L'Amant de lady Chatterley (1955), with the first British adaptation appearing in 1993 as a BBC series. Netflix has created the latest Lady Chatterley's Lover adaptation – the first film created under its new Sony partnership – starring Emma Corrin in the titular role opposite Jack O'Connell as Oliver Mellors and Matthew Duckett as Sir Clifford Chatterley. There's a whole new gorgeous setting, too. Here's a sneak peek inside.
Read the C&TH Responsible Tourism Guide
Where Was Lady Chatterley's Lover Filmed? (& Can You Visit?)
Where Was
Lady Chatterley's Lover
Filmed?
Most of Lady Chatterley's Lover was filmed Chirk, a town in Wrexham, North Wales in early 2022. More specifically, most of the filming took place on the Brynkinalt Estate. The Grade II* listed Brynkinalt Hall serves as the fictional Chatterley House, with the outbuildings and 1000 acres of land also providing filming locations for many scenes.
'Lady Chatterley isn't the only one with a big secret,' representatives of the estate wrote on Facebook on 15 November. 'Ahead of its limited cinema release on Friday 25th November, and its Netflix debut on December 2nd, we can reveal that much of the SONY/Netflix adaptation of Lady Chatterley's Lover was filmed at Brynkinalt Estate.
'Our dedicated followers and those familiar with the hall and estate will recognise many of the rooms, grounds and gardens featured in the film,' said Brynkinalt Estate. 'We were incredibly proud to have hosted the film crew and have some of Britain's best talent here at Brynkinalt.'
Built in 1612 and situated near Chirk in Wrexham, the property is surrounded by lush parkland and woodland, with some of the estate stretching across the border into Shropshire. The Hall is said to have been designed by early modern architect Inigo Jones, with bricks cut on site. Jones is considered Britain's first significant architect, famed for designing the Queen's House, Banqueting House and Whitehall, the layout for Covent Garden, and collaborating on stage design with famous playwrights such as Ben Jonson. 
Over the years, many changes have been made to the building, including remodelling, new wings, gothic architectural additions, castellations and turret additions, gate lodges, follies and a double-walled garden. Today, the Estate is mainly used for farming across 800 acres, as well as small-scale pheasant shooting, firewood production and horse riding. There is also a Business Centre onsite, housing offices in an idyllic setting.
Can You Visit The House in
Lady Chatterley's Lover
?
Because Brynkinalt Hall is primarily a private residence, you cannot visit without prior planning and permission. 'Brynkinalt Estate is private property, and is NOT open to the general public, except for specific events,' the Estate wrote on Facebook. 'Please see our website and follow our social media for updates on dates when the house and gardens are open for tours or events. All tickets for visits MUST be booked in advance!'
Private house visits and corporate events can be arranged on the property, and the garden is part of the National Garden Scheme, although it is unclear when the garden will next open to visitors. Brynkinalt also hosts a range of events across the year, including the annual Brynkinalt Running Festival, which offers five and 10 km runs set in the estate's stunning surroundings.
That said, you can stay on Brynkinalt Estate: the Hall is home to seven en-suite bedrooms and a bedroom with a private bathroom, accommodating up to 16 guests for a 'House party' with exclusive use of the setting. There's also a number of holiday cottages onsite, though they are currently closed for refurbishment.
DISCOVER: brynkinalt.co.uk
Featured image: (L to R) Jack O'Connell as Oliver, Emma Corrin as Lady Constance in Lady Chatterley's Lover. Cr. Parisa Taghizadeh/Netflix © 2022.