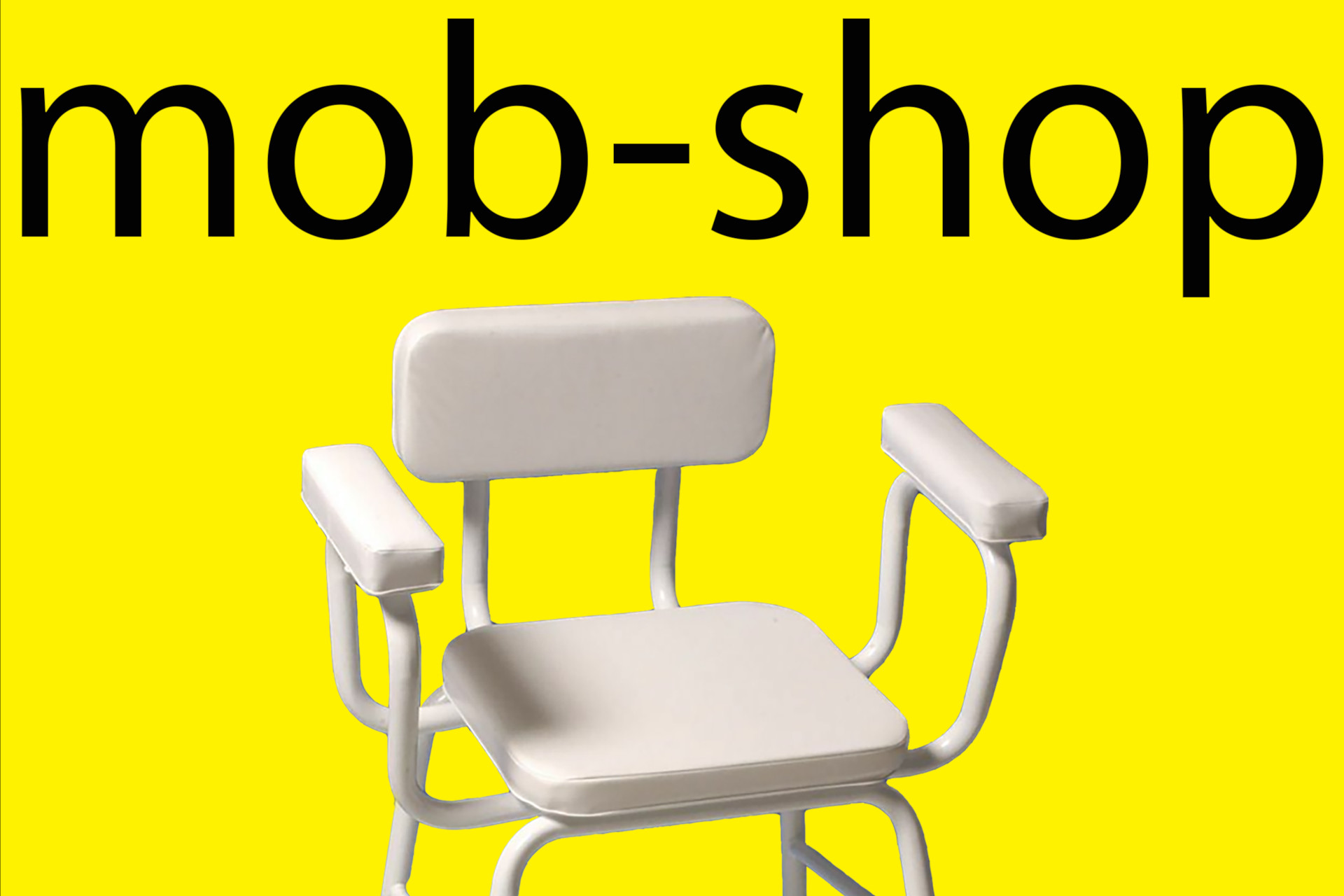 Mob-Shop: The Arts Project Challenging Ableist Cultural Stigma
---
A response to 'the redirect, medicalised, grey-beige-Purgatory' of modern mobility shops
Mobility shops, which are meant to provide products to make disabled lives easier, are often overlooked by those of us without a disability. But for those who need them, the mobility shop has only become a source of frustration due to its lack of autonomy or self-expression. Mob-Shop, the art project led by artist Bella Milroy and Shape Arts, seeks to challenge the cultural stigma surrounding these spaces.
Shangri-La The Shard Goes Pink for Breast Cancer Awareness Month
Mob-Shop: The Arts Project Challenging Ableist Cultural Stigma
Artist Bella Milroy has teamed up with Shape Arts to launch a new disability-led arts project which aims to expose and interrogate mobility shops and aids for their lack of connection with the disabled community they provide for. The project, which brings together new work from disabled artists and writers, will be exhibited at Chesterfield, Dronfield and Long Eaton libraries until 6 November 2021.
Mob-Shop was created in response to how modern mobility shops continue to create a narrow-minded depiction of disable people, as they fail to consider fashion, youth or culture in their spaces and products. Without greater access to liberation and aesthetic self-expression, mobility shops and aids create a narrative of the disabled community that is often rigid and ironically ableist.
Commissioning disabled artists from multiple practices to respond to the need for alternatives to 'the redirect, medicalised, grey-beige-Purgatory of how they exist today', the project includes artworks, writing, workshops and podcasts (the latter of which will be available on Soundcloud).
Artists were the opportunity to reflect upon what the design and aspiration of accessible products, spaces and practices could look like – and what they could could mean for the disabled community as a whole. Expect to see work from artists Aminder Virdee, Laura Daisy Cowley, Raisa Kabir, Mary Slattery, Abi Palmer, Kiara Mohamed and Dahab Abdullah as well as from podcasters Natasha Lipman, Kyla Harris, Nina Tame, Leah Clements and Maria Oshodi.
For those wanting to see the artwork, head over to one of the Derbyshire Libraries, where printed artworks will be available to see as double-sided posters, or head online to find podcast content and extra information. Downloadable versions of the publication will also be available as a downloadable PDF across all libraries in England.
The Mob-Shop, which is currently supported by 12o Collective, Derbyshire Libraries, CILIP, Shape Arts and Arts Council England, was created alongside Shape Arts, a disability-led arts organisation working to remove barriers to creative excellence.
Speaking on the project, director and curator Bella Milroy commented: 'Mobility shops do not reflect the reality of disabled experiences, and the aids and devices that are supposedly designed exclusively for us, so often failures in offering variety of choice, identity, or imagination. As physical spaces they are both geographically and socially located on the peripheries. Mob-Shop seeks to centre disability culture and the wealth of shared knowledge and wisdom of our disabled community, facing some of these peripheral experiences at the core of the programme.'
Mob-Shop will take place across Derbyshire libraries between 4 October and 6 November 2021. For more information, please visit mob-shop.co.uk.