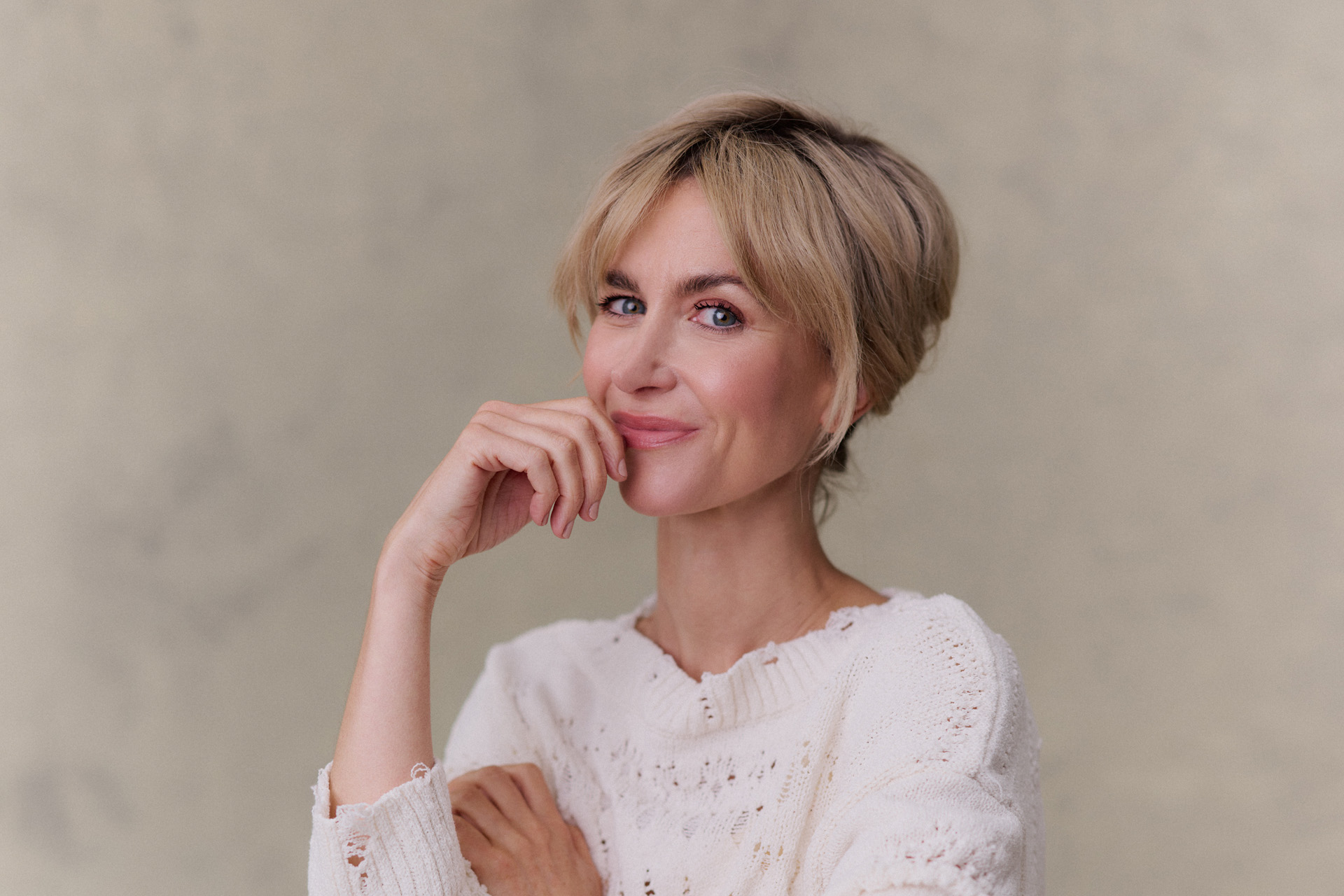 Interview: Katherine Kelly On ITV's Upcoming Yorkshire Ripper Drama, The Long Shadow
The Long Shadow will air on ITV in September
ITV's upcoming drama, The Long Shadow, is an emotional dramatisation of the 1970s hunt for notorious serial killer Peter Sutcliffe, led by Toby Jones and David Morrissey, joined by an ensemble of Daniel Mays, Lee Ingleby, Shaun Dooley and Katherine Kelly. Kelly plays Emily, one of Sutcliffe's victims, and we sat down with her to chat about the series ahead of its release next month.
Interview: Katherine Kelly On The Long Shadow
Hi Katherine, thanks for joining us today. You're about to star in The Long Shadow – can you give us an elevator pitch for the show?
It is the depiction of the five-year hunt for serial killer Peter Sutcliffe, sensitively focussing on the lives of the victims who crossed his path and those of the officers at the heart of the police investigation.
You play one of Peter Sutcliffe's victims, Emily – what can you tell us about her?
Emily Jackson was Peter Sutcliffe's second victim. She is a woman in extremis. Her husband is involved, and they make a decision in order to look after their family that costs her everything. The fear and terror of having no money and being evicted was looming and so she stumbled across a way to solve that, which she thought she could do. The brilliant Daniel Mays plays my husband.
How did you go about preparing for the role, given that you're playing someone who was real and is part of such a dark story?
It's a responsibility to play a real character, primarily to their friends and family. It's something I don't take lightly. Emily's story is well recorded in the news and documentaries, but reading Wicked Beyond Belief by Michael Bilton and After Evil by her son, Neil Jackson was the most helpful insight to her life.
What drew you to the role?
The writer and director drew me to this piece. George Kay wrote Criminal and I think his work is magnificent. Lewis Arnold is a director I've wanted to work with for a long time. He is destined for great things.
Any other roles in the pipeline that you're excited about? (If you're allowed to tell us!)
The writer Tony Pitts and I have a production company (Make Me Films). We are shooting a feature film next year. We also have a slice of life comedy we are thrilled with plus lots of other projects on our slate. I'm really excited about this stage in my career when I can produce my own work and hopefully help people into this business that's given me so much.
Who has been your favourite actor to work with in the past?
Andy Serkis.
Which co-star did you learn the most from?
Lorraine Ashbourne (yes they are married!).
What's your dream project?
My dream is to work with fellow artists who are in this business for the right reasons.
What's a genre you'd like to do more of?
I don't get bogged down by formats and genres. The story and collaborators are the key for me.
What did you want to be when you were growing up?
I always wanted to be involved in the arts in some way.
If you could give advice to your 15-year-old self, what would it be?
Your keys are in your jacket pocket.
Quick Fire
I'm tuning into… Three Little Words podcast on Amazon Music
What I'm reading… The Last Rights
The last thing I watched was… A bee sting a caterpillar
What I'm most looking forward to seeing… The caterpillar recover
Favourite film of all time… The one we are about to make
Band/singer I always have on repeat… Richard Hawley
My ultimate cultural recommendation… I have so many – I would have to tailor that to who is asking,
Cultural guilty pleasure… I don't believe in guilty pleasures. A pleasure is a pleasure.
What's next for me is… A nagging doubt that I've answered these questions badly.
The Long Shadow will air on ITV in September. Catch up at itv.com