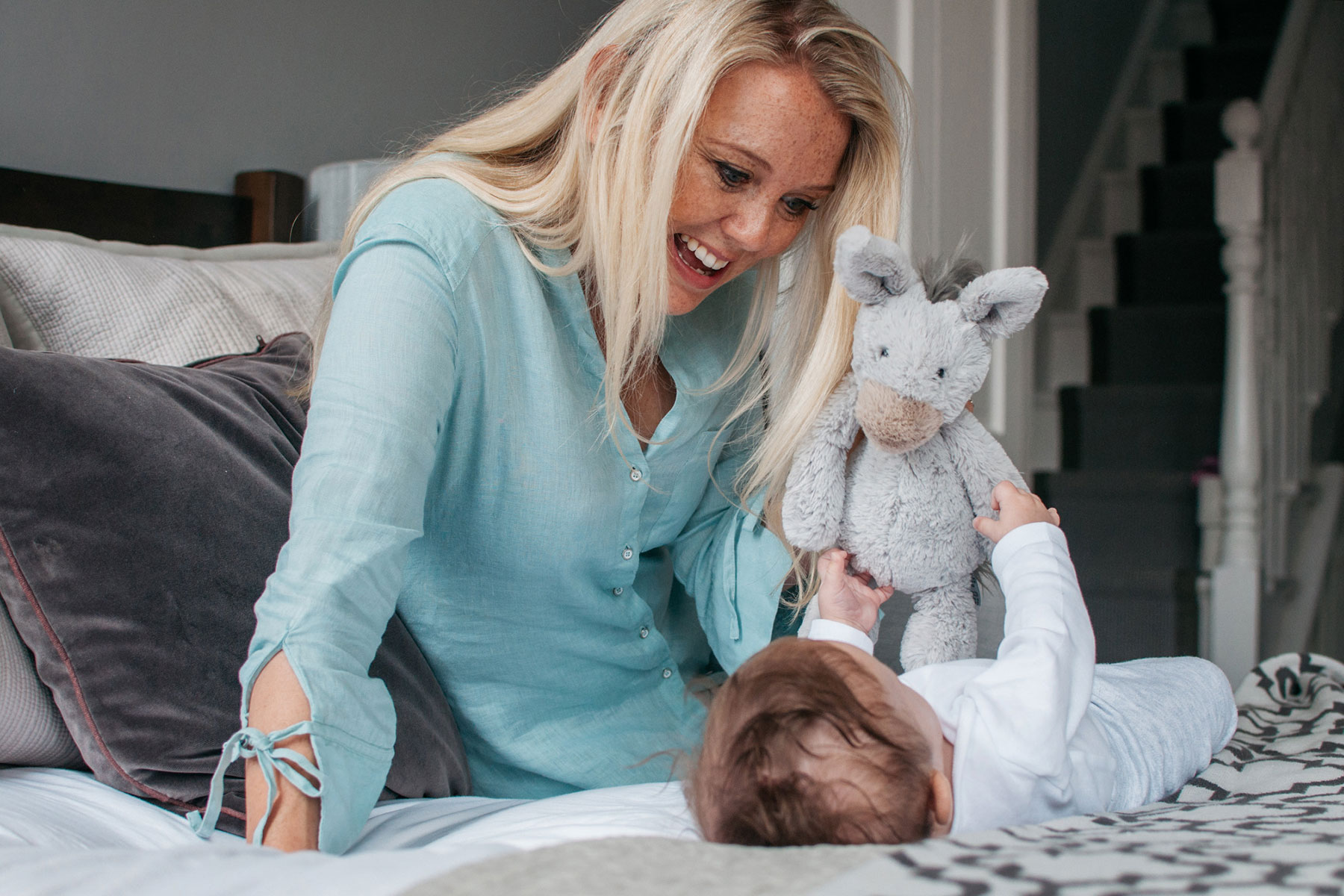 Why The Mummy Concierge Is the Must-Have Celebrity Parenting Accessory
A day in the life of an A-list parenting guru
Tiffany Norris, aka The Mummy Concierge, has helped The Royal Family, the social set and the A-list prep for their newborns. She shares an insight into a day in the life of her unique job…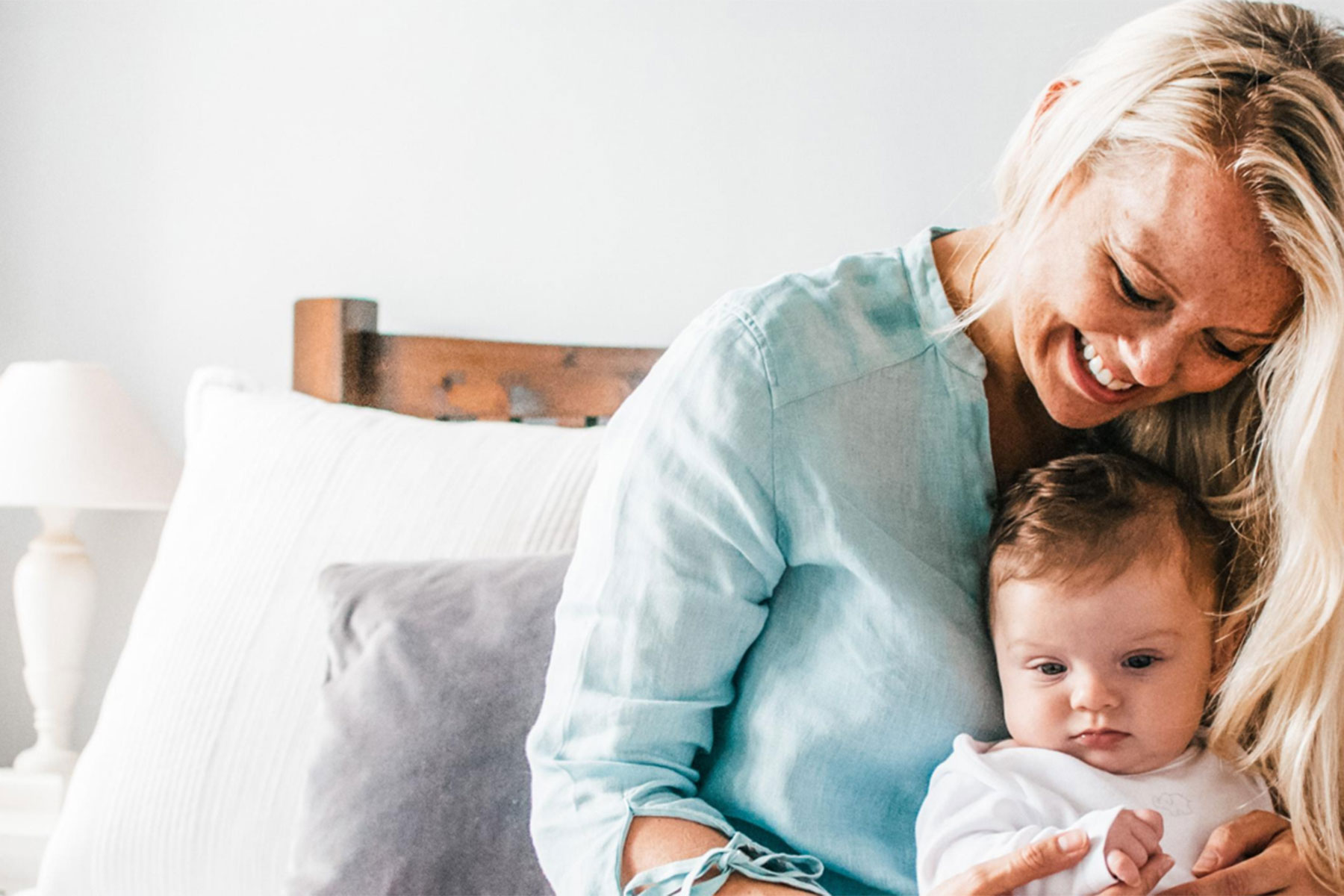 Tiffany Norris, 39, is the 'Mummy Concierge.' The London-based pregnancy and parenting guru is currently in high demand from A listers and celebrities alike. 'I describe myself as a PA for parenthood,' she says. 'I'm here to help you with anything and everything that might be stressing you out during your pregnancy and beyond. From recommending the best obstetricians and finding the best baby kit to decking out your nursery and booking maternity nurses.' Here Tiffany gives a rundown of what her average day might look like.
With globe-trotting clientele, her day could start long before breakfast time. As a mother with two toddlers of her own (and a newborn due in a few weeks!), Tiffany said she'd be up early anyway. However, her globe-spanning clientele means she's often needed to answer emails or take calls before dawn.
'The service I offer means that I have to be available 24/7 — there are numerous nights of the week when I'm on the phone at 3 a.m. to someone in LA,' Norris said. 'That's part and parcel of the job. Wealthier parents are used to getting what they want at the click of their fingers, and that is the service I provide.' Tiffany has worked with clients worldwide including America, Russia, the UAE and even Australia. 'I had one client who was planning to leave for her holiday home in Dubai with her newborn in tow. She wanted me to fly out in advance  and babyproof the home for their arrival – I had 48 hours to arrange everything.'
Each morning, she'll often go shopping with clients — with experts on board. If she isn't packing for the airport, Tiffany might be summoned for a shopping trip with an expectant mother, primed to reboot her closet for the next nine months.
'Mothers don't want to wear frumpy maternity clothes, and they don't want to suddenly feel their old personality is gone,' she said, noting it's often first-time moms who are most anxious. 'So quite often I'll work with a Stylist who will come along too and help select the perfect maternity wardrobe. Sometimes, that stylist might also consult on styling for the baby, creating outfits in advance so that the new mother can dress her newborn, stress-free.'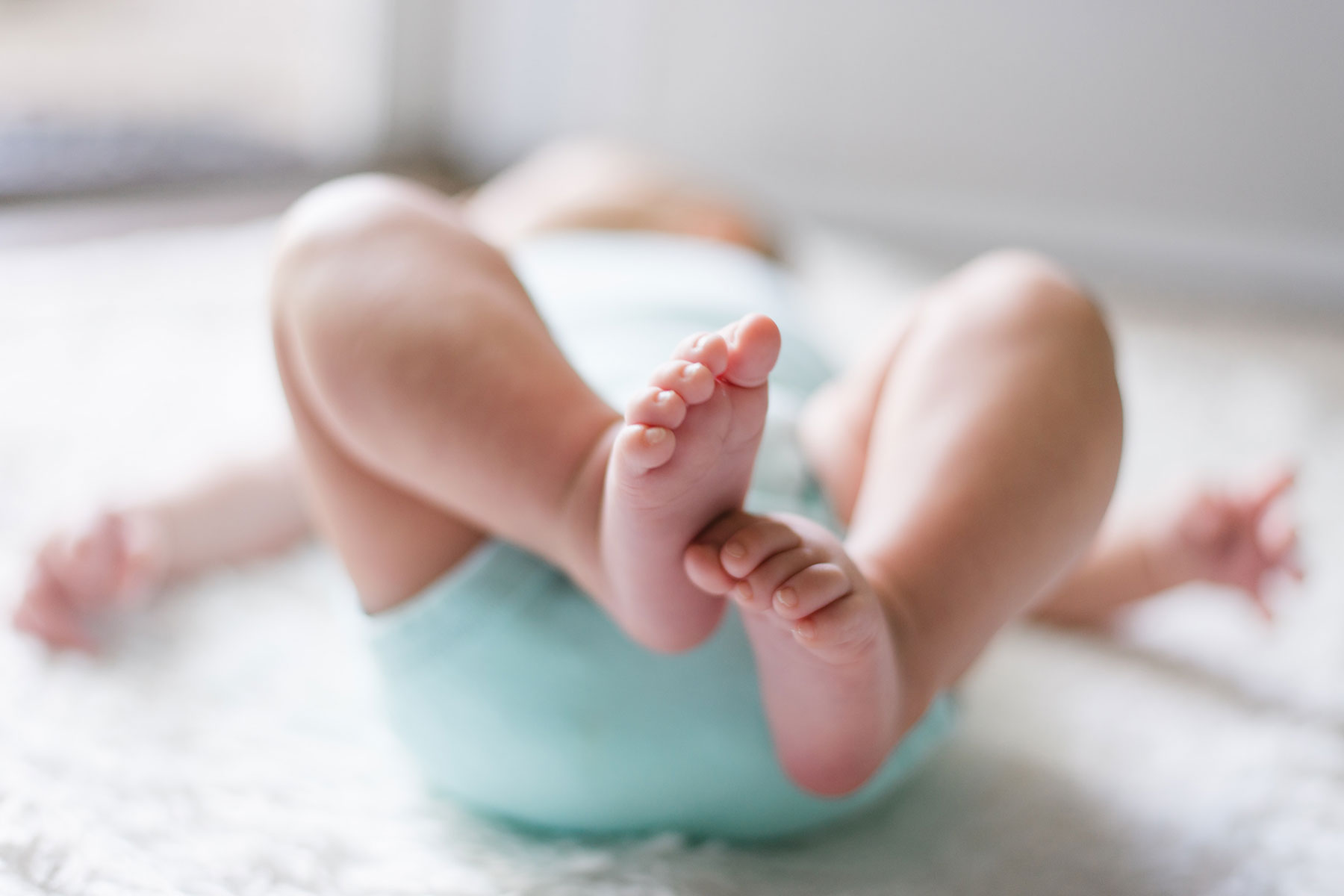 For mothers on the cusp of giving birth, Tiffany might be asked to arrange some unexpected services. 'I've organised photoshoots literally seconds after someone has given birth: including hiring makeup artists and hair stylist for the mother,' she explains. 'I've had mothers cry on me because they hate the photos that their husband snapped soon after the birth. They want to have memories they can treasure forever so are more than happy to employ a professional photographer for their second baby to capture the moment.'
Late morning, and it's time to meet another pregnant mother — this time, to help outfit her nursery. Tiffany also assists with outfitting a nursery, often relying on stores close to her clients' homes in central London like Harvey Nichols and Harrods. 'A lot of my clients want the sort of nurseries that could be amongst the pages of Vogue so I'm often sourcing customised hand painted furniture or wooden baby toys that look stylish in a London penthouse. I'll also put together lists of what you need (and definitely do not need) for  a newborn. Then we will spend the morning ticking everything off the list.'
Tiffany's insider knowledge opens up doors to elite parents. Tiffany is also 'in the know' when it comes to finding her clients the best and most exclusive antenatal classes, some of which are invitation only. 'They're for people, like celebrities, where the presumption is that everyone will be giving birth privately, have a maternity nurse, and a nanny or two at home,' Tiffany said. Small and intimate, they require attendees to sign NDAs; waiting lists means it's vital to have someone like The Mummy Concierge recommend you for admittance and fast-track your approval.
Working lunches focus on researching new and noteworthy baby products for her clients. Often, Tiffany finds herself meeting for lunch with PR reps for baby brands, keen to solicit feedback on products — for example, the Snoo smart sleeper, already a phenomenon stateside for wealthy parents, as it rolls out to other markets like hers. 'They might give it to me to test it out and work out if I'm going to recommend it,' she said.
She might also head to a hospital to help redecorate a room ready for a mother who's about to give birth. Tiffany works with some of the top private maternity hospitals in the UK including The Portland and the Lindo Wing. In a private hospital wing, she could spend an hour or so readying the room for a client who's about to give birth: think Jo Malone fragrance diffusers, family photos, and high- thread-count Egyptian cotton sheets. 'A lot of mothers have a fear of the hospital, especially the smells, and they want it to feel like a home from home.'
She'll schedule coffee meetings most afternoons, usually to focus on networking. 'I have a little black book of parenting experts, maternity nurses, obstetricians and so on,' she explains. 'It's my secret weapon – there are so many people in the parenting industry who claim to be good, but I only ever work with the best. The nannies are Norland trained, the maternity nurses regularly work for royalty and any experts I use know their weight in gold.'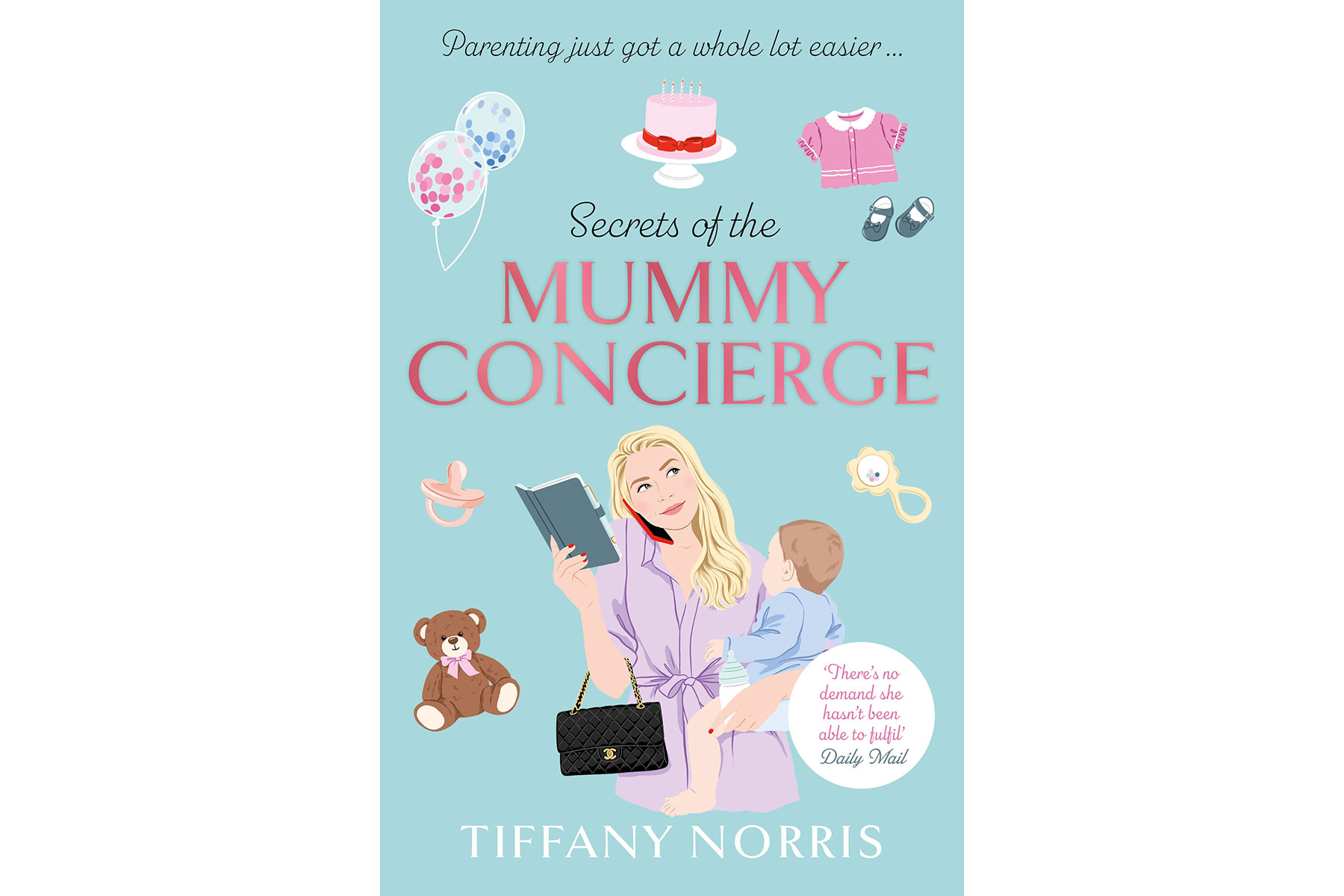 'It's about matchmaking the perfect expert to the perfect family: every family is different and has different wants and demands to I have to find the perfect person for them to help them on their parenting  journey.'
Other coffee meetings could include meeting with  a client's live-in chef to discuss the menu planned for weaning an older baby or dropping in at the office of a cranial osteopath.
And it's not just babies…Tiffany is also the go to expert for toddlers. 'Quite often I'll be in London visiting one of the new children's private members' clubs that have emerged in London — think Soho House in New York for the pacifier set. These include Purple Dragon, Maggie and Rose and Cloud Twelve.
'The idea is that, as a parent, you go upstairs to a spa, perhaps, while your child is having Steiner inspired music lessons downstairs,' she said. There are waiting lists for these clubs, of course — but Norris has connections to wrangle her clients' instant access.  Tiffany can also advise anxious parents about waiting lists for top nurseries and public schools.
Despite Tiffany's 24/7 job, she will always make time for her own children. 'Yes we do have a nanny to help but I'll always try and make sure I'm home for bedtime stories and cuddles,' she explains. 'Quite often my job continues way beyond the children's bedtime.' In the evenings I'll often receive phone calls from emotional, perhaps tearful, clients looking for solace and advice rather than practical help from a dispassionate listening ear. 'They're worried about being judged if they talk to their friends, and they trust me,' she said.
'It's one of the bits of my job I enjoy the most — at the end of every phone call,  I feel like I have managed to make them feel better. Knowing that mum is going to sleep well that night is the nicest way of finishing the day.'
Tiffany's Black Book
You can find out more about Tiffany's services as a Mummy Concierge at themummyconcierge.com. Her book 'Secrets of the Mummy Concierge' is out on the 24 June 2021.
Images: Carin Thakrar
DISCOVER MORE:
What The Royal Children Wear / 12 Of The Best Children's Beds