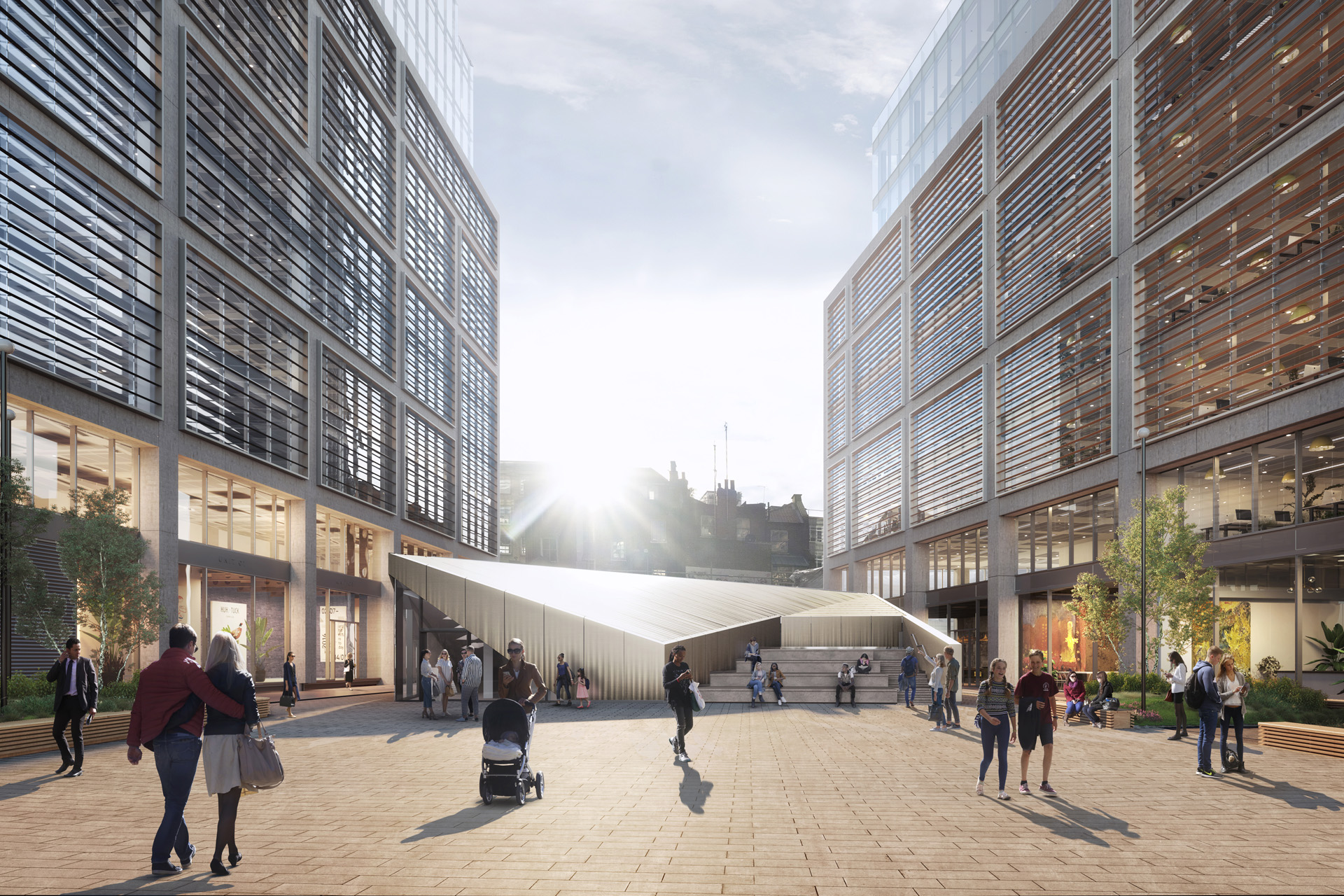 A New Museum Of Shakespeare Is Coming To London In 2024
'Shakespeare as you have never experienced it before'
History's most famous playwright lives long in our theatres, our language and our quirky idioms, but mostly in our capital city. Embark on a Shakespeare-themed walking tour, and see the rainbow mural to Will on the Bankside, close to the Globe Theatre with its constant run of his plays, from the famed to the niche. And, from 2024, visit the Museum of Shakespeare, a new permanent experience that will immerse guests in 16th century London. Here's everything you need to know about the upcoming space.
A New Museum Of Shakespeare Is Coming To London In 2024
In 1597, Romeo and Juliet was first performed on stage. Specifically, it was performed at Curtain Theatre, a playhouse located just outside of the City of London, home of the Lord Chamberlain's Men – a playing company for which a certain Will Shakespeare was a writer. Flashforward to 2011, and inklings that the lost Curtain Theatre was situated around Curtain Road are confirmed. The remains of the theatre – rectangular, not round as expected – were discovered in archeological excavations by the Museum of London Archaeology (MOLA) team, including a 46 ft stage, tunnels under the stage and galleries, and small finds such as a hair comb, money boxes for entry fees, beads presumably from costumes, a statue of Bacchus, and a bird whistle thought to have been used for sound effects in performances of Romeo and Juliet. 
Flashforward again, and plans for what to do with this incredible site are finally revealed. Opening in 2024, The Stage will be an acre of public, living, office, retail and leisure space set within new and historical buildings crowned by the excavated Curtain Theatre, which will be publicly accessible for the first time via the new Museum of Shakespeare. Created by Bompas & Parr, as part of Cain International's development of The Stage, here's what to expect from the museum.
What Is The Museum Of Shakespeare?
The Museum of Shakespeare is an upcoming immersive and interactive space that will transport guests to the 1500s to walk in the footsteps of William Shakespeare – London, the UK, and the world's most renowned playwright in history. Guests can expect to learn all about Shakespeare's life, inspirations and creative process, with original objects displayed for the first time and a projected reconstruction of the Playhouse, alongside multisensory experiences, and a chance to walk on the stage that once hosted some of Shakespeare's most famous plays.
Starring a fantastical retelling of a day in the life of Shakespeare, innovative technology will be used to immerse guests in 1598, soaking up the sights, smells, sounds and people that inspired Will's plays.
'It's fantastic that Elizabethan London's longest-lived playhouse, which has so many stories to tell about creativity and opportunity, can adapt once more to show how performance worked, why it mattered, and why it still does today,' comments Dr Callan Davies, University of Roehampton, author of What is a Playhouse?. 'It offers the chance to meet Shakespeare in the play-ful culture of his age as well as ours, amongst businesswomen and ambitious stand-up comics, innovative craftspeople and bold storytellers.'
'Leading the excavations on the site of the Curtain, one of London's earliest and longest-lived playhouses that have transformed our understanding of Early Modern performance, has been an immense privilege,' says Heather Knight, Senior Archaeologist at MOLA. 'I am very much looking forward to the next chapter in the history of The Curtain when the Museum of Shakespeare opens its doors in 2024.'
'The Museum of Shakespeare will bring a unique proposition of culture, entertainment and history to the heart of Shoreditch,' says Jonathan Goldstein, CEO of Cain International.
Harry Parr, Co-Founder of Bompas and Parr, adds: 'This will be Shakespeare as you have never experienced it before.'
When Will The Museum Of Shakespeare Open?
The Museum of Shakespeare will open in Spring 2024 in Shoreditch.
Featured image courtesy of Cain International.