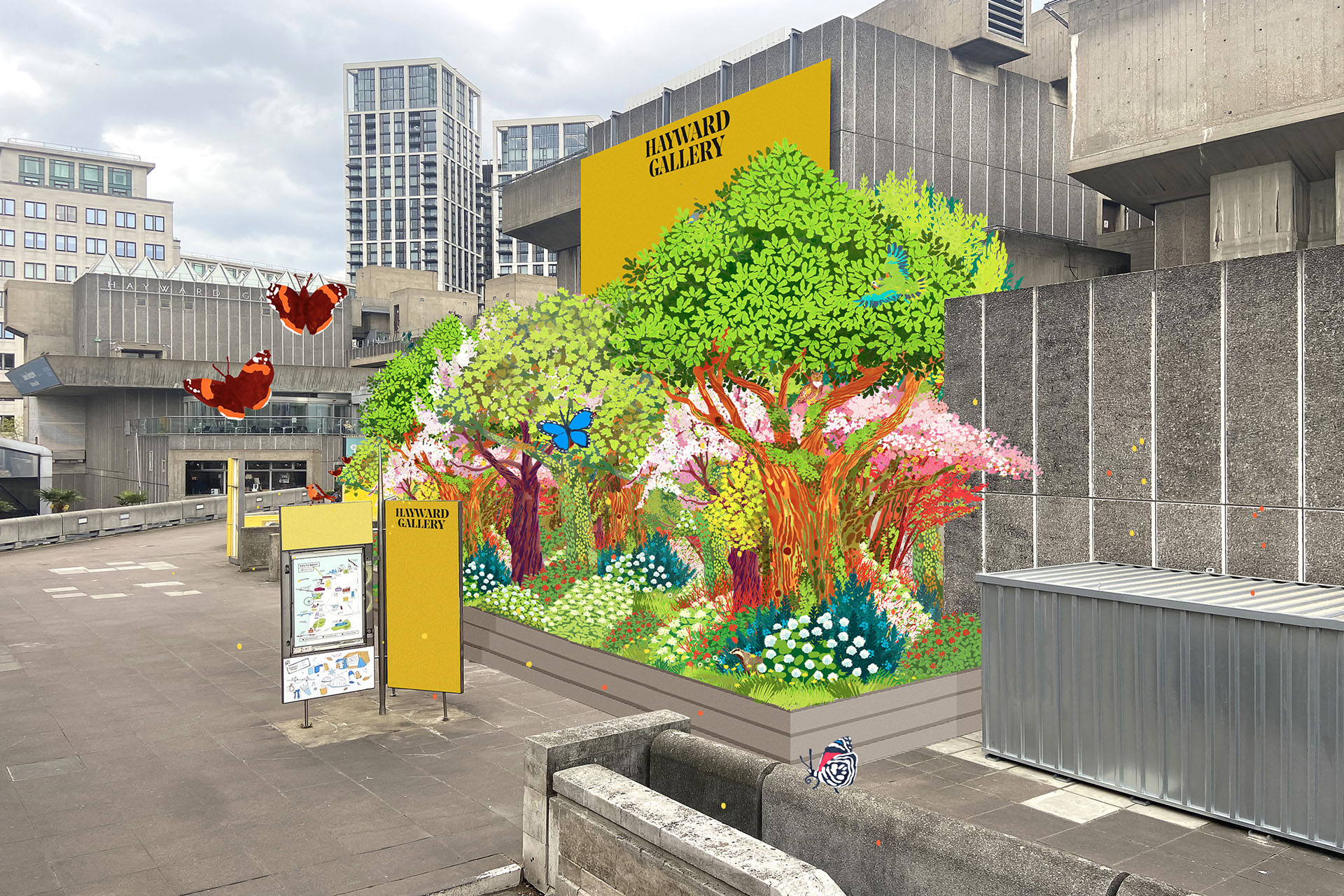 Southbank Announces Climate Focussed Season, Planet Summer – Here's Everything You Need To Know
Featuring Malala Yousafzai, Greta Thunberg and Tori Tsui
As the climate crisis becomes ever-ingrained in our daily lives, exhibition and event centres are pivoting towards artistic explorations of our tumultuous times. From environmental artists to exhibitions about our changing climate, from apocalyptic TV shows to theatrical representations of environmental collapse, Mother Earth has our artistic attention. Next up: Planet Summer at London's Southbank Centre, a programme of exhibitions, talks and live performances centred on the climate emergency. Here's everything you need to know.
Everything You Need To Know About
Planet Summer
At London's Southbank Centre
Incoming: a landmark multi-artform season of events – from performances to exhibitions to new artistic commissions – at the Southbank Centre in the context of the climate crisis, one of the most urgent issues of our times.
While rather existential, Planet Summer is not all doom and gloom: 'It centres on the ideas of care, hope and action,' says Mark Ball, artistic director of the Southbank Centre. 'How we can build an empathetic relationship with nature that sees us as an intrinsic part of the natural world, and not separate from it; how can that instil hope and a belief that we can all make a difference, that all of our daily actions working together can push us in the right direction, because the world begins to change when individuals decide it can.
'Our Planet Summer season, which launches ahead of London Climate Action Week, brings together an astonishing range of artists and activists with an invitation for us all to make change together,' Mark adds. 'It's a call to action for the Southbank Centre, too, as we head towards our own net-zero targets, permanently transforming our site and operations and building new relationships with ecologists, activists, artists and communities.'
Since committing to Net Zero by 2035, the Southbank Centre has reduced carbon emissions from its buildings by 42 percent, on track to reach its interim target of a 50 percent reduction by 2025.
When Is
Planet Summer
Coming To The Southbank?
Planet Summer will take over the Southbank from 21 June–3 September 2023, taking over the entire summer season of events.
What Will It
Involve?
A mixture of artistic expression and talks platforming key voices inspiring hope and change, visitors can expect the following headline events:
Live talks with Greta Thunberg, Malala Yousafzai, Tori Tsui, Vanessa Nakate, Daphne Frias, Mya-Rose Craig, Mark Carney and Ati Viviam Villafaña

A new exhibition at the Hayward Gallery exploring the climate crisis,

Dear Earth: Art and Hope in a Time of Crisis 

The return of the Poetry International Festival for the first time since 2019, featuring major ecopoets CAConrad, John Kinsella, Jorie Graham, Olive Senior and Yang Lian

The unveiling of a new permanent feature, the pocket forest, created with urban rewilding organisation SUGi 

The SpongeBob Musical, telling the story of saving the undersea world (26 July–27 August 2023)

The London premiere of new climate-focussed show,

Are we not drawn onward to new erA

, from theatrical pioneers Ontroerend Goed

An interpretive dance Bird Rave

The showcase of REFRAME, which you can read more about here

Free events including DJ and spoken word party

Plot 17: A hip-hop garden block party

, the interpretive

Bird Rave

, recycled water fountain

Jeppe Hein's Appearing Rooms,

and a pop-up town square installation called

The Forum

, filled with inspiration words from young people across the UK displayed on rotation.
BOOK IT: Tickets are on sale from 29 March 2023, and full event listings can be found at southbank.com
Featured image: An illustration of SUGi's pocket forest at the Hayward Gallery. All images courtesy of the Southbank Centre.