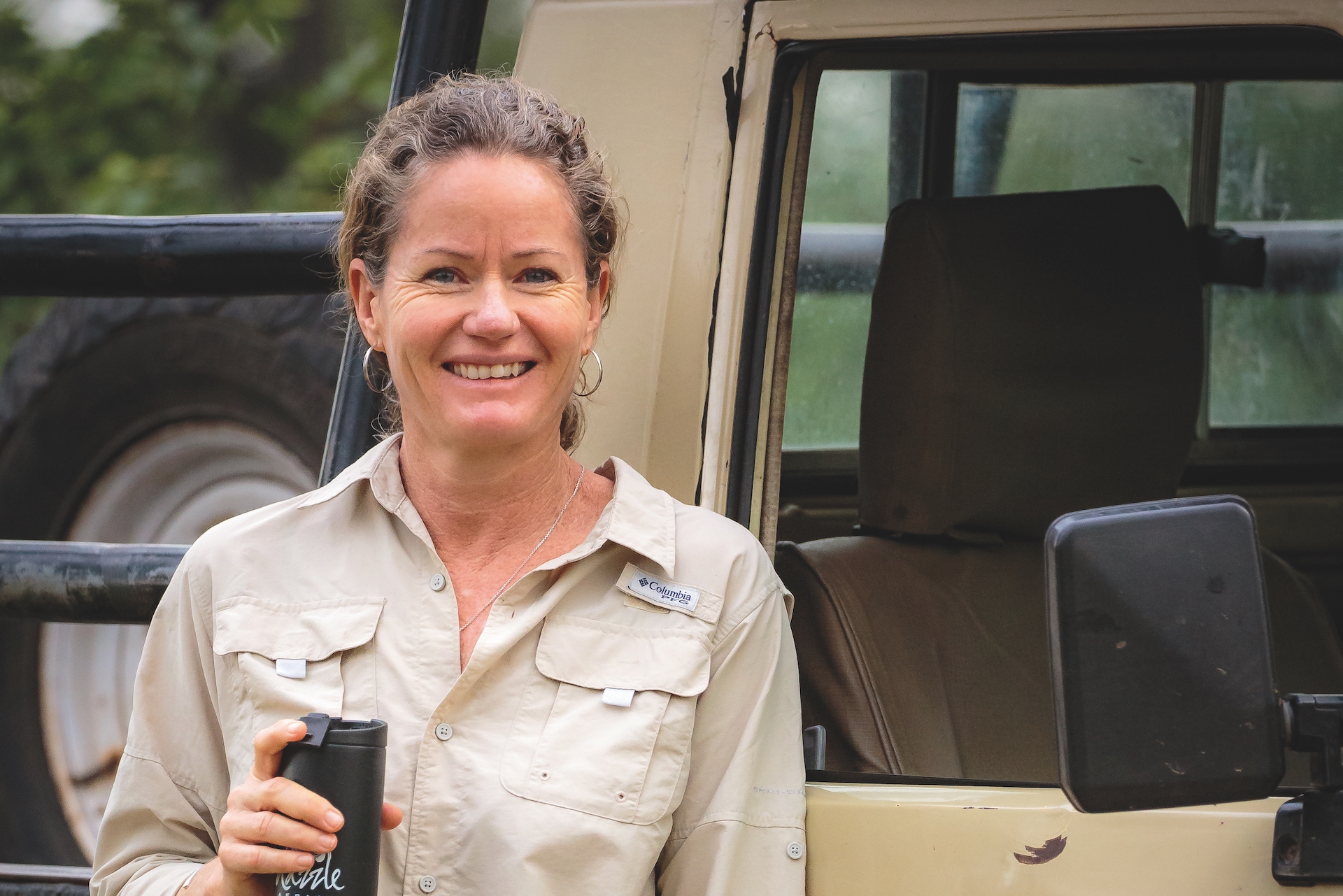 My Little Green Book: Rachel McRobb
---
Meet the CEO of Conservation South Luangwa
Brave conservationist Rachel McRobb talks to sustainability columnist Lisa Grainger about growing up in Zambia and tackling ivory poachers head on with Conservation South Luangwa, which works with local community and conservation partners to protect the wildlife and habitats of the South Luangwa ecosystem.
Little Green Book: Rachel McRobb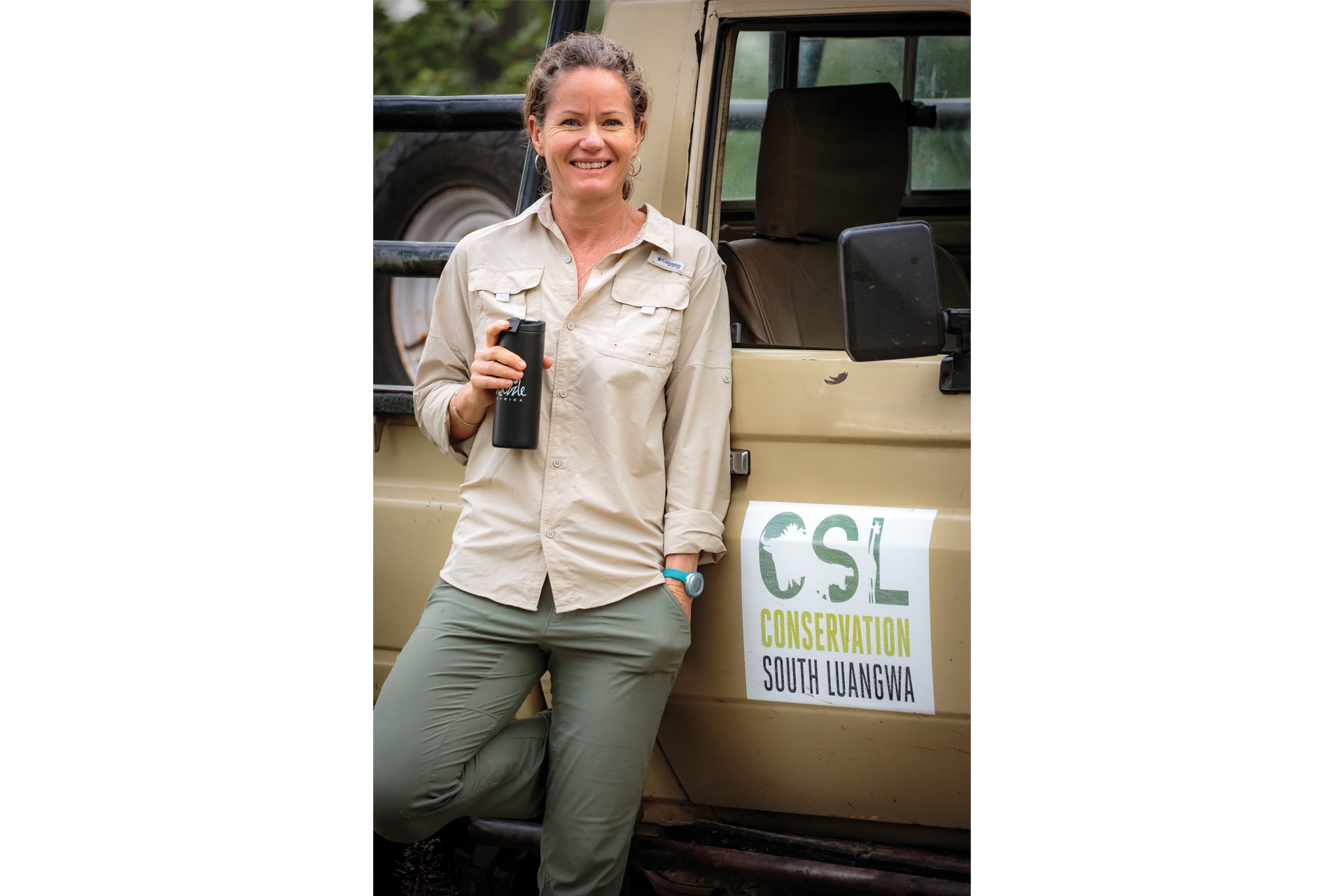 Rachel McRobb always knew that she wanted to work with animals. Born in Zambia to Scottish parents who'd come to work on the copper mines, the African bush was her playground and wild creatures her passion. 'I loved animals, of any sort,' she says, 'and so all I wanted to do was look after them.'
Unlike most young women, though, it wasn't only domestic creatures she took care of. Snares, laid by villagers to source meat, regularly caught wild animals. And although she'd had lessons on how to release them while working as an honorary wildlife police officer at the age of 20, when she started to find snare after snare, and there was little she could do to save the animal, she knew she had to up her game. So she enrolled herself on a drugs course in the chemical immobilisation of animals, got herself registered nationally and set out into the bush.
Today, the 48-year-old is one of the most respected conservationists in Zambia, the CEO of Conservation South Luangwa (CSL) and a woman who is one of the first ports of call when there's a wildlife emergency. That might be getting a stuck baby elephant calf out of the mud. Or taking the wire snare off the neck of a lion. Or trying to rescue an elephant wounded by ivory poachers. The hardest jobs, she says, sipping a coffee at a local café in the town of Mfuwe, just outside the gates of the South Luangwa National Park, 'are having to witness putting down an elephant mum with a gunshot wound, who has a young calf. I've been there many times and it is awful.'
Although she started the organisation on her own in 2003, with $150 from her salary and a handful of volunteers, today CSL is one of the biggest single employers in the area.
The NGO now employs 120 full-time Zambian staff who work with the Department of National Parks to oversee 1,400,000 hectares of wilderness. Most are scouts who live in the bush, clearing traps and catching poachers. But they've also got a pilot – who last year scoured 54,000km of the area by air and a K9 Dog Unit – made up of armed scouts and sniffer dogs – which in 2021 was responsible for helping to make 65 wildlife crime arrests and find $10,000 worth of ivory, bushmeat, firearms and contraband. And an in-house vet who rescues animals and visits villages to sterilise stray dogs and vaccine against rabies.
Perhaps most importantly, though, at the heart of their operations are community outreach staff, who go out to mitigate human-wildlife conflicts. What they do couldn't be more varied: some days, they might be planting chilli hedges to deter elephants from raiding the 100,000 or so villagers' crops in the area, or erecting electric polywire fences. On others, they might be producing conservation-themed plays, and appearing on the weekly wildlife show on the local radio station. Or doing sponsored events to help bring in the over million-plus US dollars they need a year, raised through grants, visitors and donations from organisations such as Tusk, the organisation headed by Prince William, which in 2016 shortlisted Rachel for its coveted Tusk Conservation Award.
'What I think I'm most proud of what we've achieved over the past 20 years is creating this team: of dedicated men and women who give their lives to protecting their country's wilderness and wildlife,' Rachel says. 'And bringing women into conservation. When I started out, there were very few. Now there are a lot more, who don't have to rely on men and can make their own decisions, which has been a big culture shift. Although,' she adds, rolling her eyes, 'we still need is more women at the table making decisions in conservation.'
Her own personal life, she says, has had to take a backseat to CSL for two decades. But with her partner, Matt Becker, who is CEO of the Zambia Carnivore Programme, a conservation organisation focused on big cats, she now tries to tack time off: to go hiking with him in Montana, to explore the planet and its creatures. 'For a long time, I worked all the time. Now CSL has the right people to take it forward, I can enjoy other things.'
For instance, during Covid when there were no tourists in the park, taking 2,458 villagers out on game drives, 57 per cent of whom had never been on one before – including a woman of 71.
Some days, Rachel admits, 'when things don't work, or take a very long time to change and you feel like you are fighting against a machine,' she does get frustrated. 'But then I get up each day and see we are making a difference. And so onwards we go.'
To find out more, or raise money for CSL, head to cslzambia.org