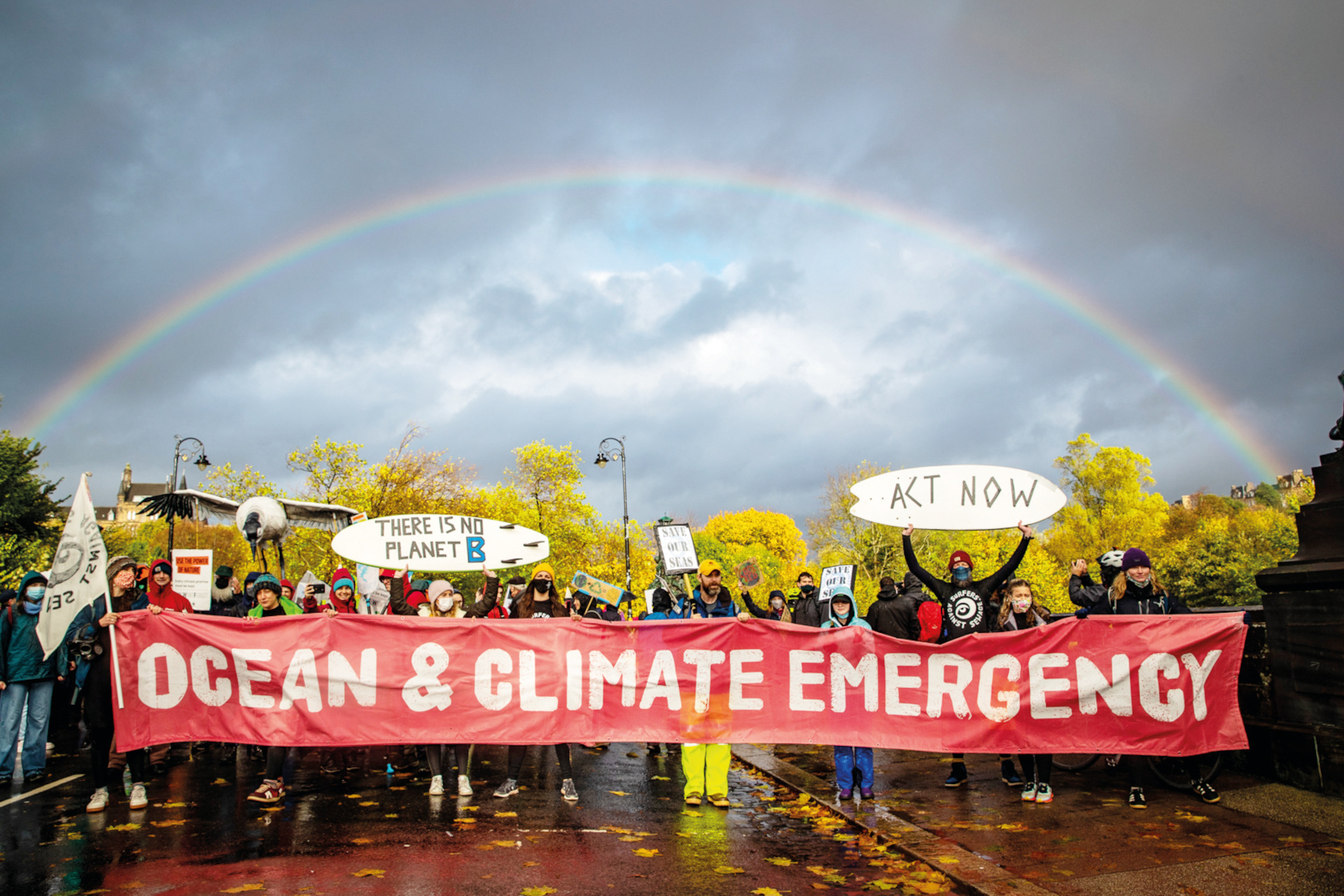 My Little Green Book: Surfers Against Sewage
---
Time to get your hands dirty - and clean the seas up
Lisa Grainger meets Hugo Tagholm, the surfer battling to clean up our seas. 
My Little Green Book: Surfers Against Sewage
Hugo Tagholm has loved water since he was a boy. In ponds, he caught newts and toads, and on the Thames shores scavenged for treasure. 'My bedroom was a testament to the outdoors: my own little natural history museum,' he says, 'and that made me fall in love with nature, and water, even more.'
Today, as CEO of Surfers Against Sewage (SAS), the 47-year-old is one of Britain's most passionate environmentalists: a man on a mission to clean our seas not only for sea-lovers but for marine inhabitants choking in muck. The charity began in Cornwall in 1990 because surfers were, as he puts it, 'wallowing in turds, E. coli, chemicals, antibiotic-resistant bacteria and microplastics'. And if they were picking up ear infections, he adds, 'imagine what it was like for the fish. We had to do something.'
For a while, thanks to EU legislation, he explains, beaches slowly got cleaner. But when English water companies were privatised in 1989, it soon became clear that profit took precedence over poo, as 'corporate fat-cats made millions, and shareholders offshored their profits without tax, while polluting our waters.' When no one took any notice, he started to take his wetsuit, surfboard and gasmask into boardrooms and Whitehall, to protest. He did TED talks, and got schools involved. And slowly he became the voice of people who care about not only British beaches, but the state of the oceans across the world.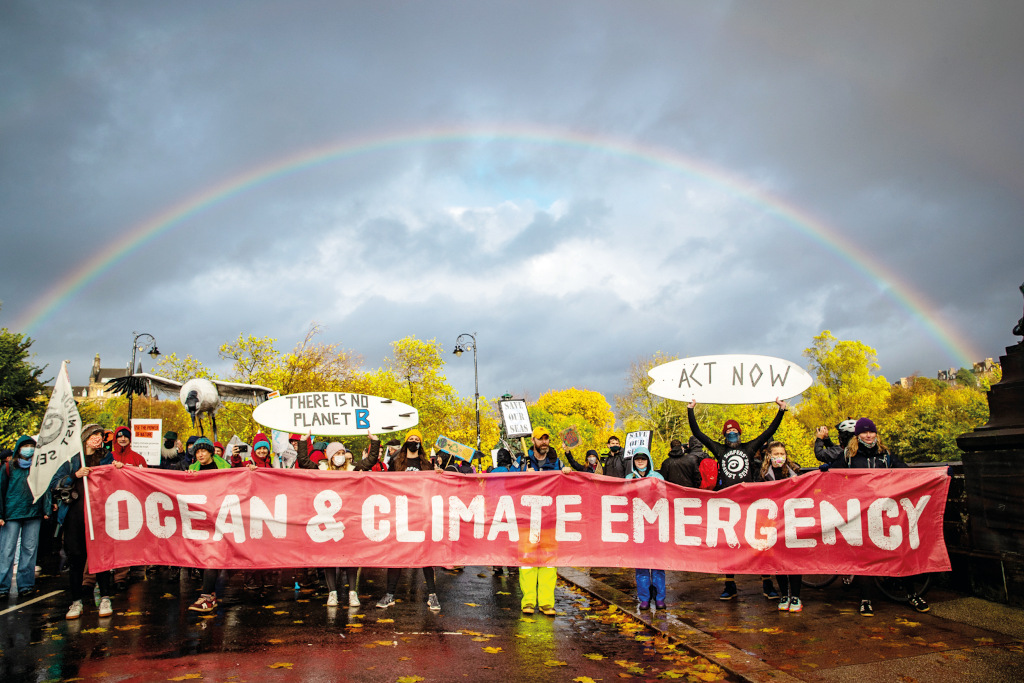 Thankfully, he says, 'people are now starting to become outraged at the levels of pollution – last year there were 400,000 sewage discharges into streams, rivers and the sea. They're seeing that our beaches are a tapestry of plastic: full of Lego pieces rather than shells, dead birds tied up in balloon strings, dolphins caught in plastic bags, marine life smothered with litter… And when scientists say that by 2050 up to 90 per cent of our marine life will be gone – fish, shells, life as we know it – people started to sit up.'
Amy Jackson On Protecting The Future Of Our Wildlife
Today, with tens of thousands of volunteers following his example – campaigning, protesting, volunteering, fundraising, and trying to live plastic-free lives – his army of sea-lovers is growing. The charity has helped to create 850 plastic-free communities, from John O'Groats to Land's End who get together for clean-ups. And thanks to public pressure, water companies are being fined – last year Southern Water had to pay £90 million for sewage spills. What's vital, he says, is to keep up the fight 'because water companies have paid out nearly £60 billion to their shareholders since privatisation and shouldn't be allowed to use our waters as open sewers'.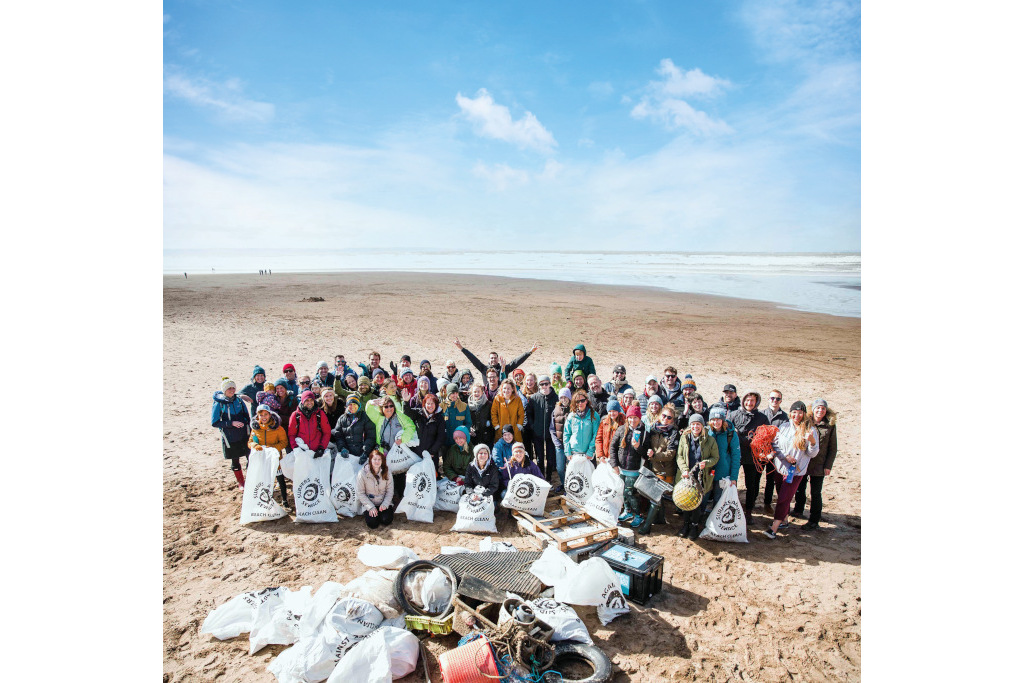 Besides, Britain has some of the dirtiest waters in Europe, 'and no one is proud of that. We all need to get our hands dirty – and clean it up.'
Join the Surf War
Attend a clean-up of a local stretch of water – or create your own group. SAS is attempting a million-mile clean this year
Sell tickets in the annual raffle
Arrange something fun to fundraise for SAS
Never flush away sanitary products, and buy only biodegradable products
Don't buy balloons – they often end up strangling or choking creatures at sea
Create a plastic-free community – in your family, office, street or community
Petition government and water companies; every voice counts
READ MORE:  A Guide To Sustainable Seafood / Eco-Travel Trends & Sustainable Destinations / Giving Nature A Seat At The Table