The National Portrait Gallery Is Back With A Fresh Face
---
After closing for refurbishment works, the Gallery will reopen this summer
Closed since March 2020 to undergo major refurbishment works, the National Portrait Gallery has revealed its reopening plans, along with a rebrand…
The National Portrait Gallery Is Back With A Fresh Face
In Brief
When is the National Portrait Gallery Reopening? 22 June 2023
Why was it closed? For refurbishment and rebranding, and to reconfigure the gallery for a new display arrangement, a project entitled 'Inspiring People'.
What exhibitions can we expect? The 2023–24 programme has been announced, featuring the likes of Yevonde, Paul McCartney and David Hockney.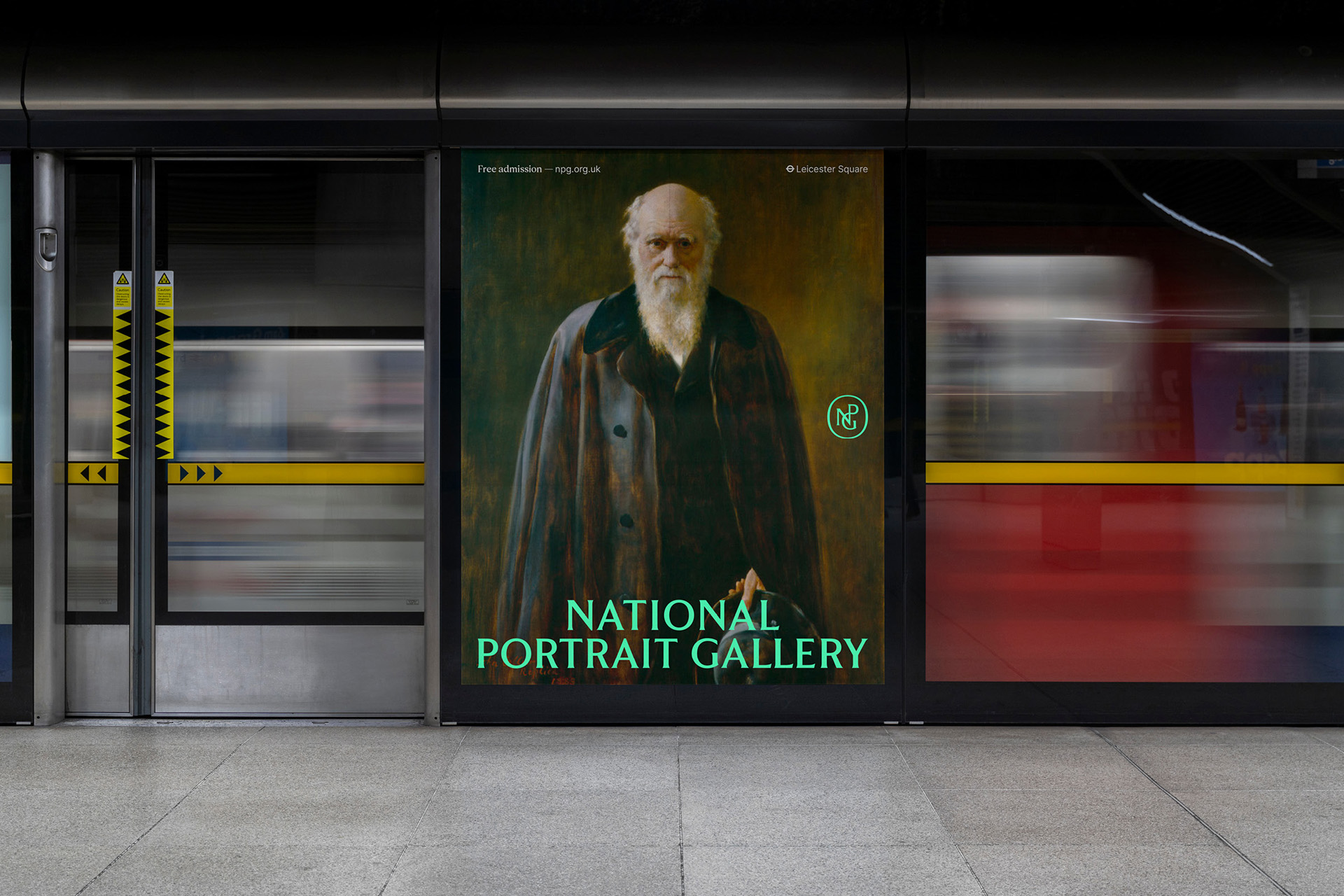 The National Portrait Gallery has revealed a rebrand ahead of reopening on 22 June 2023, along with launching a new website and announcing its 2023–24 programme of exhibitions. Working with creative designers Edit Brand Studio and brand strategists Boardroom Consulting, the Gallery hopes to evoke 'a fresh visual identity to better reflect its role as a gallery that is of people, for people, telling the story of Britain's past, present and future through portraits.'
The Gallery has also announced its 2023–24 programme of major exhibitions, with the earliest commencing on the day of the reopening. With the reopening, we can expect the following:
22 June–15 October 2023:

Yevonde: Life and Colour

28 June–1 October 2023:

Paul McCartney Photographs 1963-64: Eyes of the Storm

2 November 2023–21 January 2024:

David Hockney: Drawing from Life

9 November 2023–25 February 2024:

Taylor Wessing Photo Prize

22 February–19 May 2024:

The Time is Always Now: Black Artists Reimagine Representation

21 March–30 June 2024:

Francesca Woodman and Julia Margaret Cameron: Portraits to Dream In
'As we draw closer to our reopening on 22 June and revealing our complete transformation, this is the perfect time to launch our new brand,' says Dr Nicholas Cullinan, Director of the National Portrait Gallery. 'Building on the concept of our architectural renovation, which is to reveal and celebrate our history while creating a Gallery fit for 21st century audiences, our new brand reflects our rich heritage but re-imagined to be more relevant to more people in 2023 and beyond.'
The rebrand is informed and inspired by historic reference points and the Gallery's extensive collection, with a new logo, typeface and colour palette. The strategy follows a visitor satisfaction survey, which showed that, though there was 'loyalty' and 'great warmth' for the Gallery, 'the Gallery could do more to bring its Collection to life for more people' and to remain relevant among younger audiences.
Preview: The National Portrait Gallery's New Look
Expect to see the initials 'NPG' throughout the Grade I Listed building: within metalwork, embossed onto furniture, and incorporated into new original mosaics. The motif is inspired by archival material, including an original sketch dating back to 1893 by the Gallery's first Director, Sir George Scharf, who entwined and encircled 'NPG' in a workbook. The sketch was transformed into the new symbol by illustrator and typographer Peter Horridge (who has worked on logos and crests for the likes of the Royal Household and King Charles, Admiralty Arch, Liverpool Football Club and Liberty's).
The rebrand is 'coupled with a fresh, modern colour palette,' says the Gallery, 'again inspired by paint and materials in the building and archive, and a bolder use of the Gallery's incredible Collection of portraits to create a distinctive new look and feel.'
With the reopening will come a completely new layout, 'a comprehensive redisplay of the Collection from the Tudors to now,' says the Gallery, 'combined with a complete refurbishment of the building, the creation of new public spaces, a more welcoming visitor entrance and public forecourt, and a new state of the art Learning Centre.' The project, entitled 'Inspiring People', will also see a new street entrance to the Gallery at the East Wing.
'When we started working with the National Portrait Gallery, we quickly understood the requirement to create a brand for so much more than a Gallery,' says Karen Hughes, Creative Director at Edit Brand Studio, the creative design team involved in the Gallery's rebrand. 'We were creating a brand for a shop, a new café, a fine dining restaurant, a learning centre, family activities and even a night out. Putting the vast, magnificent and diverse Collection front and centre, we've therefore created a brand that can flex and mean lots of different things to lots of different people, whilst still feeling part of a strong, distinctive, unified whole.'
During the period of closure, the Gallery's collections have been displayed across the UK in cities from York to Coventry, Liverpool to Edinburgh, some as part of a programme called 'Coming Home', in which portraits of individual people have been loaned to museums in their hometown. Likewise, there have been global collaborations in nations such as Japan, Australia and the US.
National Portrait Gallery will reopen on 22 June 2023. Admission is free, though tickets should be purchased for exhibitions. Booking is open now for Yevonde: Life and Colour (free for members and children under 12 years old, £17 standard, £15 concession, £5 for people aged under 30 years old) and Paul McCartney Photographs 1963-64: Eyes of the Storm (free for members and children under 12 years old, £24.50 standard, £22 concession, £5 for people aged under 30 years old).