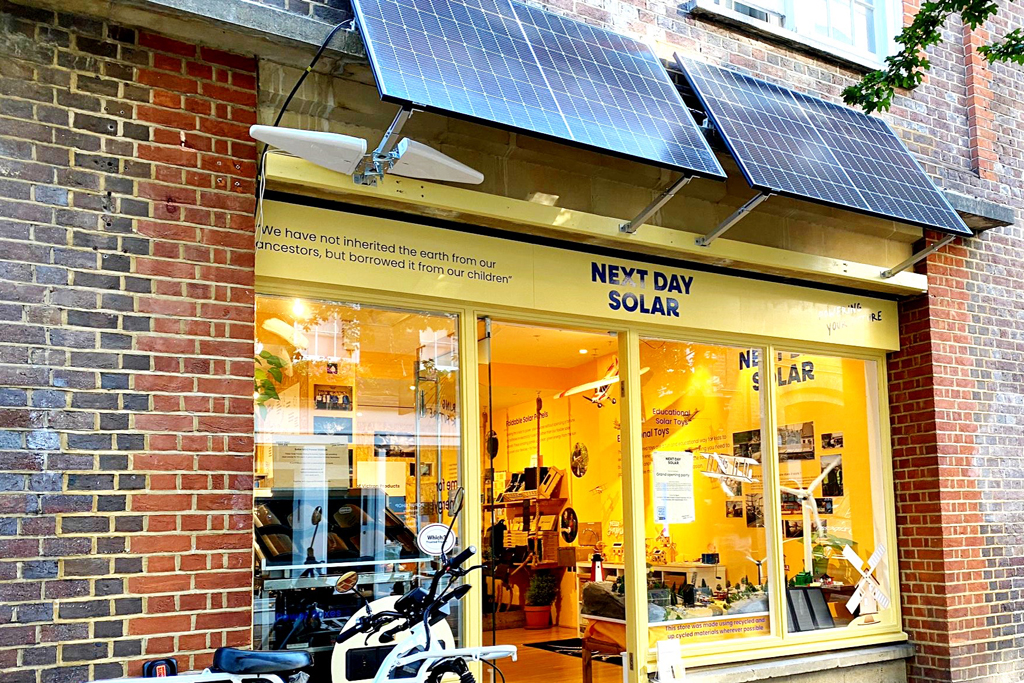 Inside London's First Solar Powered Pop-Up Shop
Take a trip to Covent Garden to see it for yourself
A new spot to visit this September: London's first ever solar powered pop-up shop has landed in Covent Garden, just in time for our late summer sun spells. Courtesy of Next Day Solar, the pop-up hopes to revolutionise the way Londoners think about energy and eco-conscious living. Here's everything you need to know, how to visit, and what you'll find when you get there.
Next Day Solar: London's First Solar Powered Pop-Up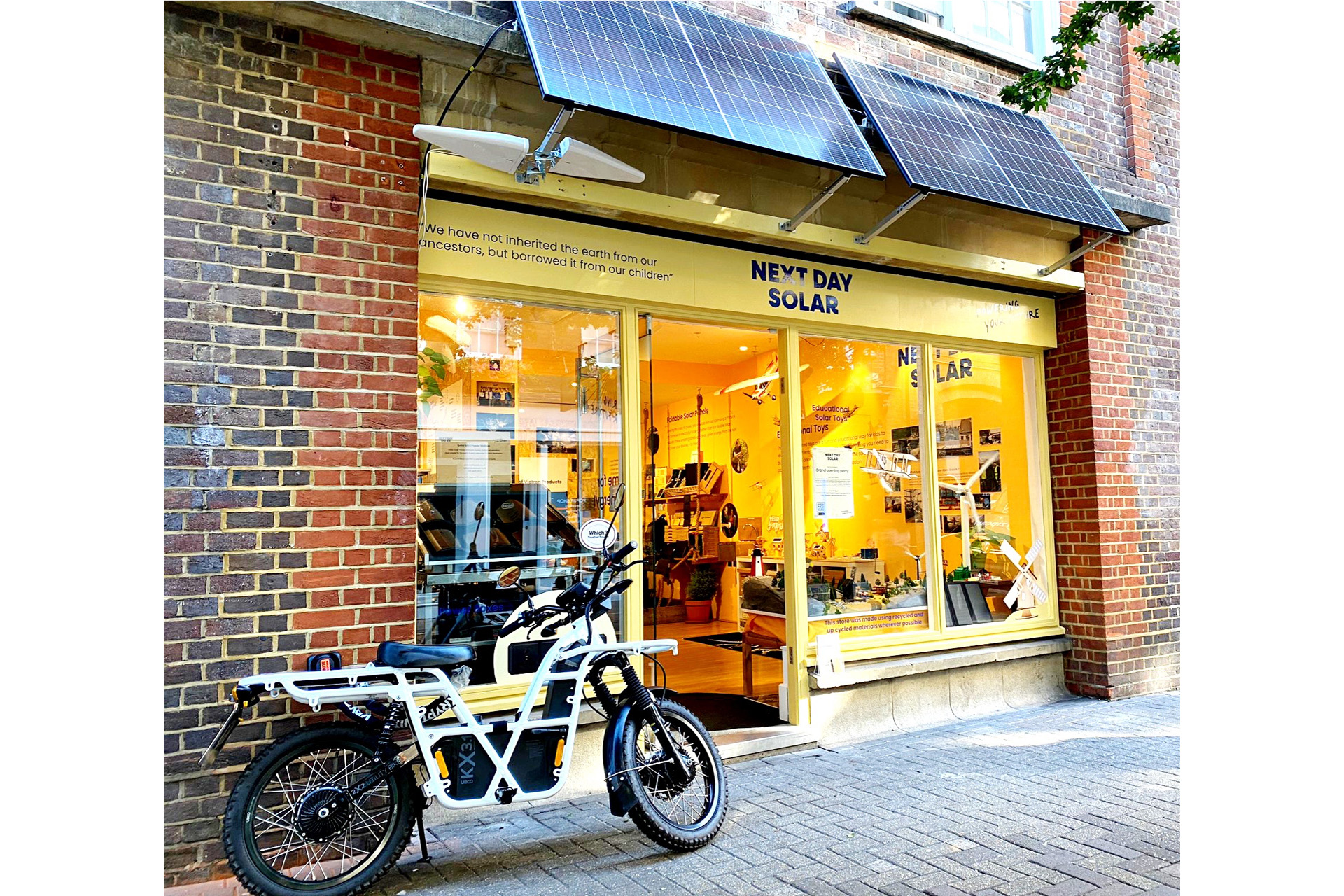 The man behind the popular Lola's Cupcakes brand has lighted on a new venture: a pop-up shop in the heart of Covent Garden powered by the sun. Situated at 36 Neal Street, two giant solar panels sit outside the pop-up, absorbing sunlight to power the shop. Step inside to find a plethora of solar power goodies like kids' toys, garden illumination solutions, and portable phone and laptop charging power boxes.
Not just a retail space, visitors can also learn all about the power of renewable energy, with a dedicated area to inspire and inform about the potential of solar power. As well as being fuelled by the sun, the shop was built with recycled materials where possible. See the building process below.
'Whether it's seeing how our Lego turbine works or understanding how solar panels can generate enough energy at home, our aim is to showcase that solar energy is readily available and a crucial component in transitioning to a renewable-powered future,' says Asher Budwig, founder of Next Day Solar and MD of Lola's Cupcakes. 'It's time to make the switch, and we want to help.'
When?
From 4 September 2023 for four weeks. Open Monday to Sunday, 10am–6pm.
Where?
36 Neal Street, Covent Garden, London WC2H 9PS