What do you get when you put a plethora of oversized pretzels, German wurst and a load of people dressed in lederhosen together? Oktoberfest…
The highly anticipated annual folk festival has returned and though the Bavarian city of Munich originally founded the extravaganza, it appears that the rest of the world, including us Brits, have always found a way to hone in on the celebrations. In fact, Eventbrite has revealed that between 2014 and 2018, the events platform has promoted over 5000 Oktoberfest related events across more than 40 different countries, while the number of these events has astoundingly tripled over the past five years.
Not sure how or where to get involved? Grab your stein and head to one of these fantastic Bavarian-style events to celebrate the festival in style… or in lederhosen if you wish.
Oktoberfest Leeds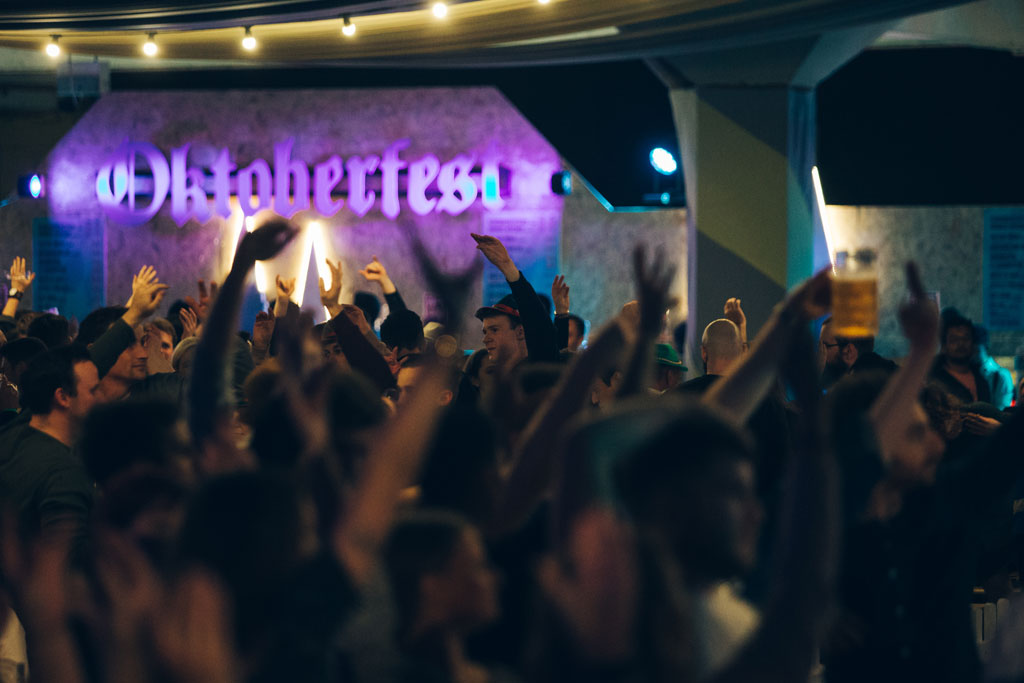 It's Leeds' biggest Oktoberfest celebration, comprising of five days filled with Bavarian bratwurst indulging, German beer drinking and dancing to the brassy sounds of the oompah band. What's more, this year the festival will be taking place within Temple Arches, a trendy venue situated within the Yorkshire city's brand new Temple district. 10 – 12 and 18 – 19 October, Temple Arches, LS11. Visit oktoberfestleeds.com to book.
Doktoberfest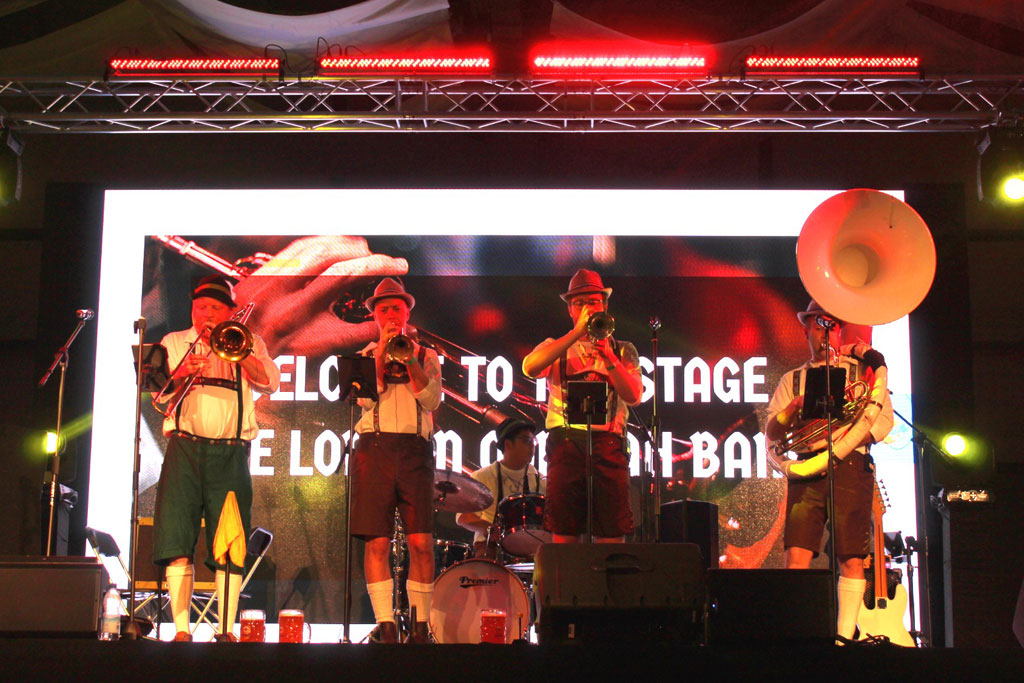 Doktoberfest promises to be an epic riverside celebration. Located within a contemporary former Canada Water warehouse – just a stone's throw from the Thames with capacity to host a whopping 1500 party-goers – expect live band performances, late night DJ sets, circus acts, bratwurst, beer and more. You might also want to don your best Lederhosen for the chance to win a prize… Tickets from £5.98. 10 October – 16 November, Dock X, SE16. Book via eventbrite.co.uk
Bremen Freimarkt
In the mood for a last minute getaway? Oktoberfest is the perfect excuse. If Munich sounds a little too cliche, why not head somewhere that's a little more understated, but just as vibrant and beautiful. The picturesque Germany city of Bremen – renowned for its characterful hanseatic buildings and spectacular gothic Cathedral – is the ideal place to celebrate. Every year, the city plays host to Bremen Freimarkt, a fantastic fun-fair-style wonderland comprising of a decadent Christmas market, over 50 fairground rides and plenty of traditional German treats. 18 October – 3 November
Where to stay: Explore the city and fair by day, and rest up at the Best Western Hotel Zur Post by night, just a 15-minute walk from Bremen City Hall and Bremen Cathedral. If you're tired from the seasonal celebrations, indulge yourself in a massage or body treatment at the hotel's restorative spa.
Book now: Enjoy 3 nights at the hotel with breakfast included, departing 29th October for £179 per person. Book via lastminute.com
Oktoberfeast
For those whose preferred aspect of Oktoberfest is the guiltless indulging of German beer and bratwurst, this event was made for you. Feast on a spectacular three-course German-style meal at Longtown's Lower House Farm, inclusive of 'Flamkuchen' white pizza, crispy woodfired pork knuckle, delectable apple strudel and delicious gingerbread fudge. What's more, delight in an array of hedgerow harvest cocktails, canapés and petit-fours, all situated within the cosy settings of the Lower House Farm's barn. Tickets from £35 per person. 26 October, Lower House Farm, Longtown HR2 0NT. Book via eventbrite.co.uk
Bierschenke German Beer Hall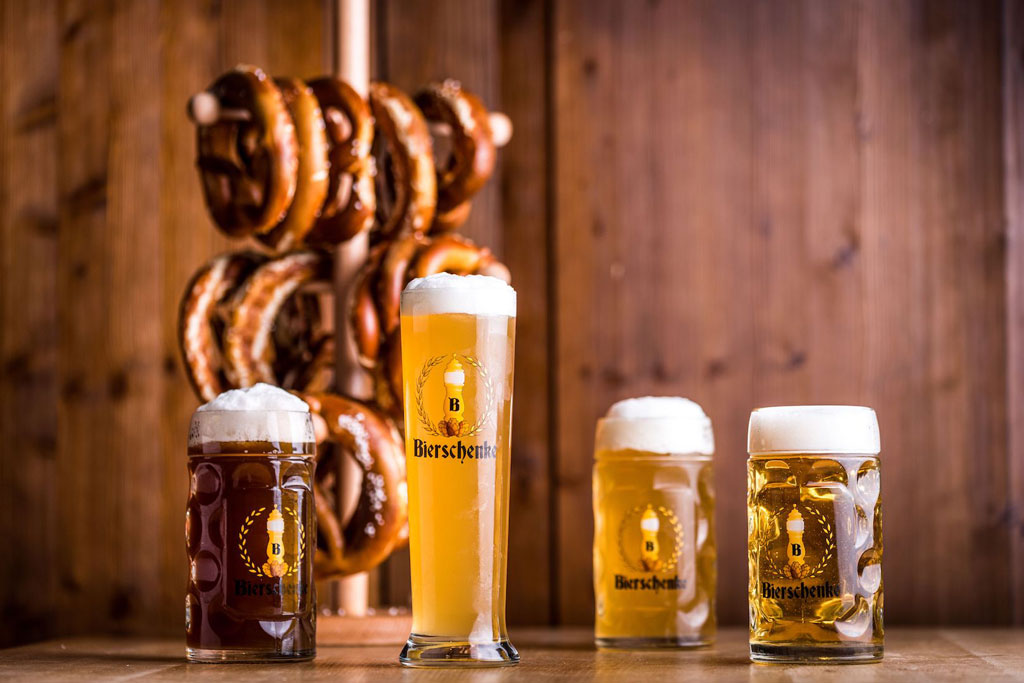 Where better to celebrate Oktoberfest than within a traditional German beer hall? Throughout the entirety of the festival, Tower Hill and Liverpool Street's Bierschenke is going all out with the Bavarian celebrations, hosting an array of Volksfest-inspired events. Expect oversized steins filled with authentic German beers, live oompah bands and delicious German Wurst platters served by lederhosen and dirndl-adorned attendants. A few pints in, you'll feel as if you're in Munich. bierschenke.co.uk
Exeter Oktoberfest
Exeter's Oktoberfest celebration features all the esential Bavarian necessities; German street food, two-pint steins, oompah bands and of course, Lederhosen attire galore. Taking place on the 12th October within Devon's historic and picturesque Exeter Castle, the annual event also boasts an extensive Bier Tent and outdoor Bavarian food area for all those German treats. 12 October, Exeter Castle, Castle St, Exeter EX4 3PU. Tickets from £13. Book via eventbrite.co.uk
Market Hall, Fulham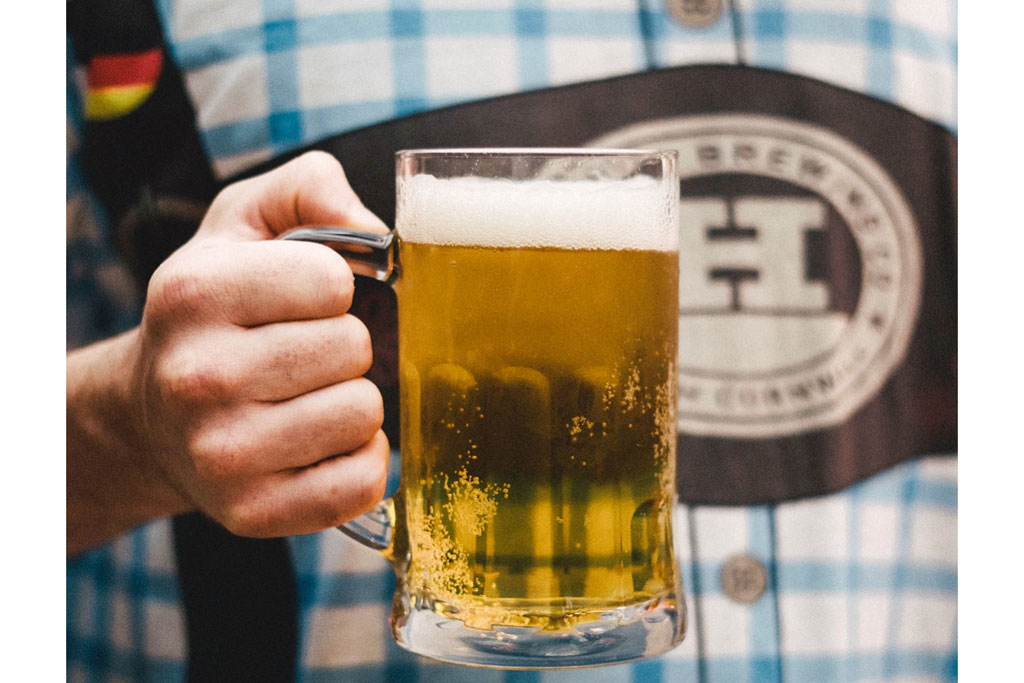 From the 12th to the 14th of October, Fulham's trendy Market Hall will be transformed into a buzzy Bavarian beer hall with Bierkeller-style benches, traditional beer-full steins and a whole host of dance-worthy anthems. Head there on the Friday night for a DJ set singalong, but don't drink enough to miss the Saturday spectacular where there will be a live Oompah band and plenty of Oktoberfest treats, from saurkraut to Bavarian sausages. Sunday is a family-friendly day, where kids can enjoy crafting with Paperbirds while the adults indulge in all the Bavarian festivities. 12 – 14 October, Market Hall, SW6. Book a table at markethalls.co.uk
Après Ski Newcastle
The art of Oktoberfest and Après ski combine at this German-inspired 'retro ski party' event, taking place within a specially designed ski lodge in Newcastle upon Tyne's Times Square. From live music and beer-filled steins, to champagne showers, a snow machine and an enchanting Après Food garden, this is one event definitely worth heading up North for. 18 October, Times Square, Newcastle upon Tyne, NE4 7AD. Tickets from £5. Book via eventbrite.co.uk
READ MORE: The C&TH Guide to London Restaurant Festival 2019 | The Weekender: 48 Hours in Berlin | 10 Things to Do in London This Week
---