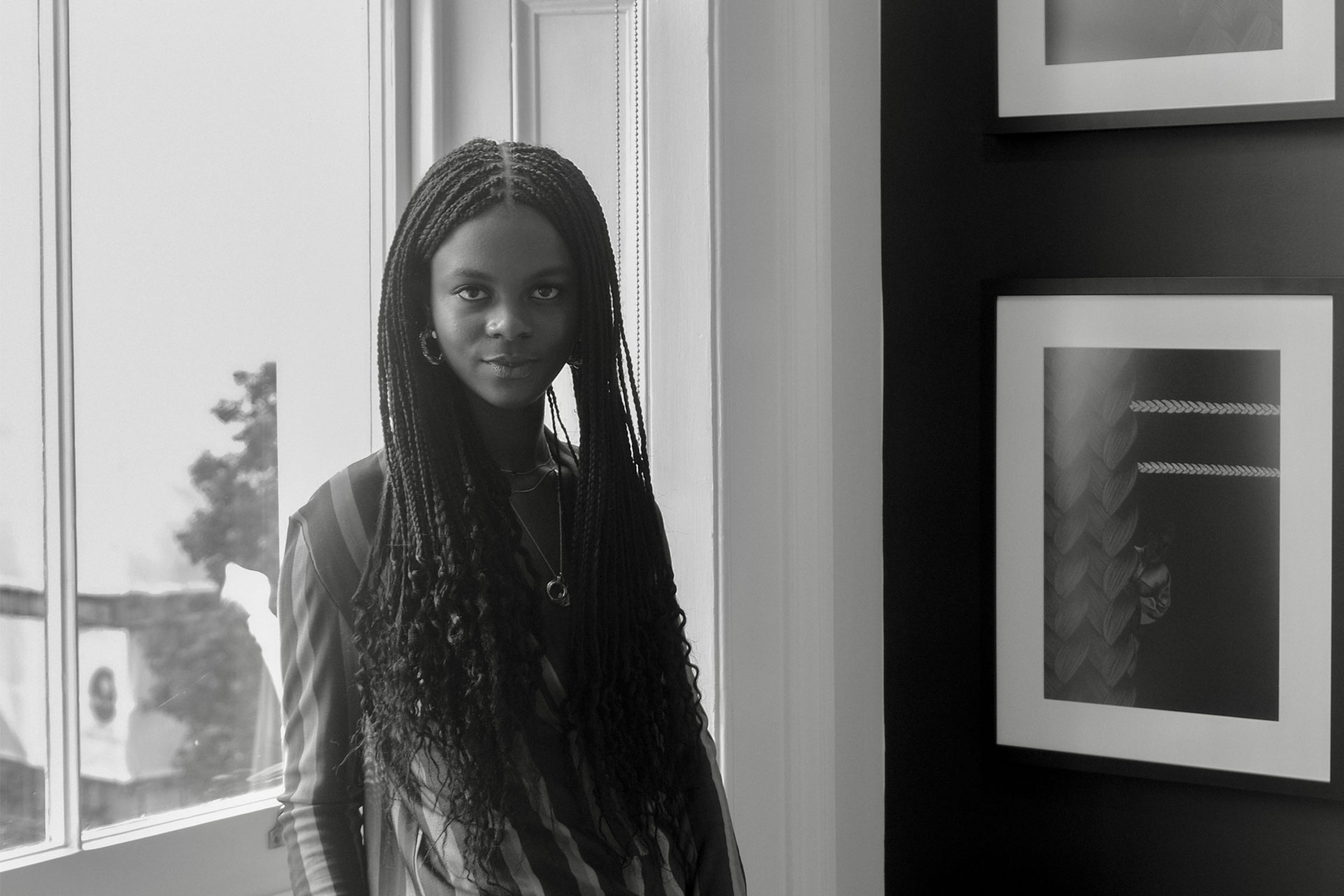 Crossing Continents: Gallerist Oyinkansola Dada is championing underrepresented Black artists
---
The founder of DADA Gallery and Magazine talks to Nelson CJ
Oyinkansola Dada is the Nigerian gallerist championing underrepresented Black artists. She talks to Nelson CJ about the intersection of art and politics, and her mission for the future.
Interview With Gallerist Oyinkansola Dada    
On a warm Friday evening in November last year in Lagos, Nigeria, curator, African art connoisseur and gallerist Oyinkansola Dada, only 26, stood at the entrance to her stand at the 2022 edition of the ART X Lagos art fair, with a growing smile on her face. The purple-daubed stand featured paintings and sculptures by Samson Bakare, a multi-disciplinary artist represented by Oyinkansola's eponymous space, DADA Gallery.
As art lovers flocked over, Dada – wearing a black mid-riff blouse and flowy high-waisted skirt – shook hands, dispensed hugs, posed for pictures and eagerly showed off the works. These same aficionados would no doubt have taken with them a copy of the magazine piled on a tall stool in front of the stand; Oyinkansola recently launched DADA Magazine – a title dedicated to featuring underrepresented Black artists from within and outside the African continent.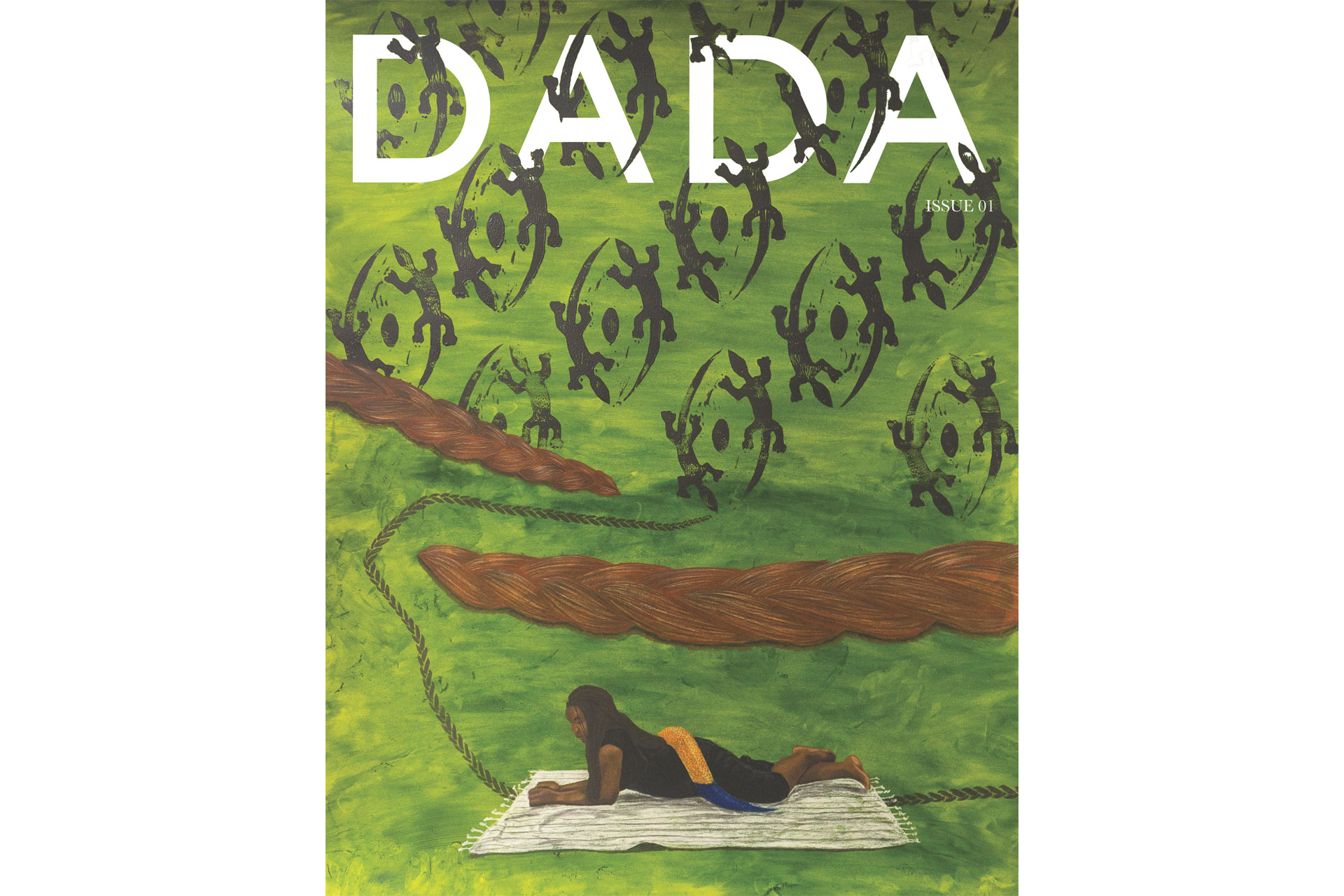 Creating DADA Magazine
Oyinkansola's passion is African art – and it's one she generously poured into making DADA Magazine (a patron-sponsored editorial project) a reality. 'Much of the content in the magazine was inspired by ideas, people and works I've been thinking about over the years,' says Oyinkansola. 'I'd met many of the artists featured through my gallery and the interviews were inspired by conversations I'd had with them, so I just really tapped into that.'
This first edition presents original and ongoing work from some of Africa's brightest art talents; from Nigeria's Daniel Obasi's mythical photography, to a mixed media painting by Senegalese artist Baye Ndiaga Diouf, and hair-themed paintings by Welsh-Ghanaian artist Anya Paintsil, among others. DADA Magazine stays true to its mission of offering a nuanced look at art coming out of the African continent.
Oyinkansola didn't grow up around art. The youngest of ten children, born in the boisterous West African city of Lagos and having a childhood she describes as 'sheltered', Oyinkansola's first introduction to the art world and, along with it, a political awakening, came when she arrived in London to study politics and law at King's College London. 'I was reading [the books of] Chinua Achebe and Tsitsi Dangarembga and learning about feminism and fully understanding colonialism for the first time. In a way, all of it just played into art for me.'
The Intersection Between Art And Politics
It helped that King's is located right in the heart of the capital close to its many cultural institutions, strengthening the intersection of her politics and her budding relationship with art. '1-54 Contemporary African Art Fair happened to take place in the building next to my campus,' says Oyinkansola. 'So after classes I could just stroll in and see what was happening and digest things without thinking too much about it [at the time].'
It was going back to Lagos for a year mid-study and interning at ART x Lagos that really fuelled the artistic embers though. In 2019, she started curating pop-up exhibitions in Lagos and had an online gallery, an evolution of her famous politics and arts blog, Polartics. It was a space where she could unpack her thoughts and experiences around art and politics. 'For me,' she says, 'art can't be divorced from politics and the decision to only show artists of African descent is a very conscious one. Blackness was always my starting point for art.' In 2020, Polartics evolved into DADA Gallery (the gallery puts on exhibitions at Cromwell Place, London and a permanent physical space is in the works), representing exciting contemporary artists such as Bunmi Agusto and Djibril Drame, among others.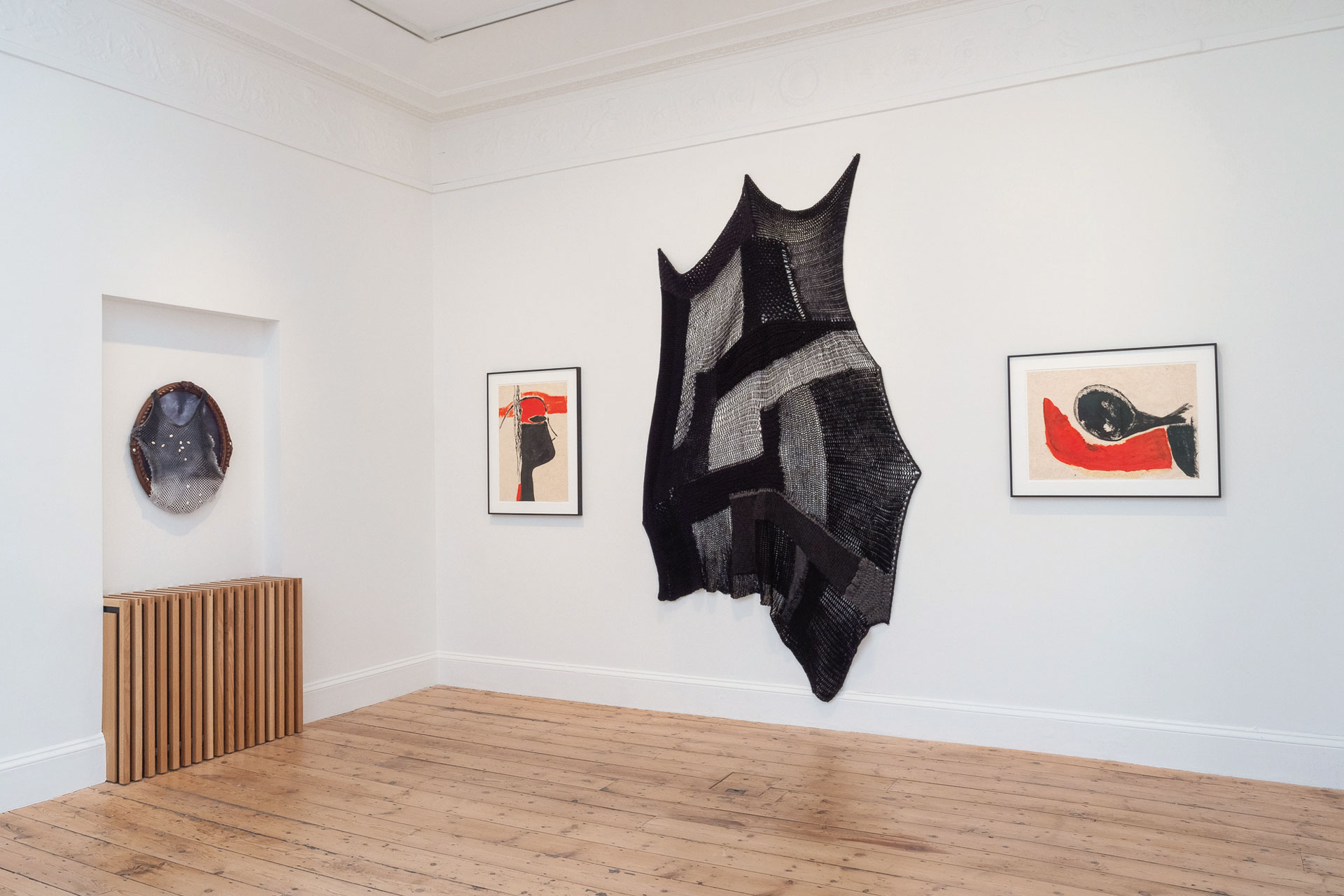 The DADA Gallery
The gallery is a welcome breath of fresh air, standing as it does as the antithesis of the elitism that the art world is often accused of, founded instead on the tenets of accessibility, affordability and underrepresentation. DADA Gallery has presented exhibitions in London and Lagos, and Oyinkansola also hosts an annual ball – called 'Lagos Is Burning' – that brings many of the city's creatives together from all disciplines for a night of costumery, dance and unbridled self-expression.
'The ball started as my birthday celebration,' explains Oyinkansola. 'But then someone was like, "Oh my god, you have to do this again", so I did. It wasn't part of any sort of grand mission, but it made sense because I realised the importance of creating space for doing things like that in a city which can feel  so oppressive and where there's a lack of places in which you can fully express yourself.'
For Oyinkansola, this year's mission for the gallery and the artists she represents is to 'find a permanent space – and to publish more issues of the magazine, collaborate with different brands, work with more artists, keep up our international presence, and look at expanding and doing more in the US.' Not small goals then, but with Oyinkansola's infectious smile, her enthusiasm and passion, there's no doubt that this time next year it will be mission accomplished.