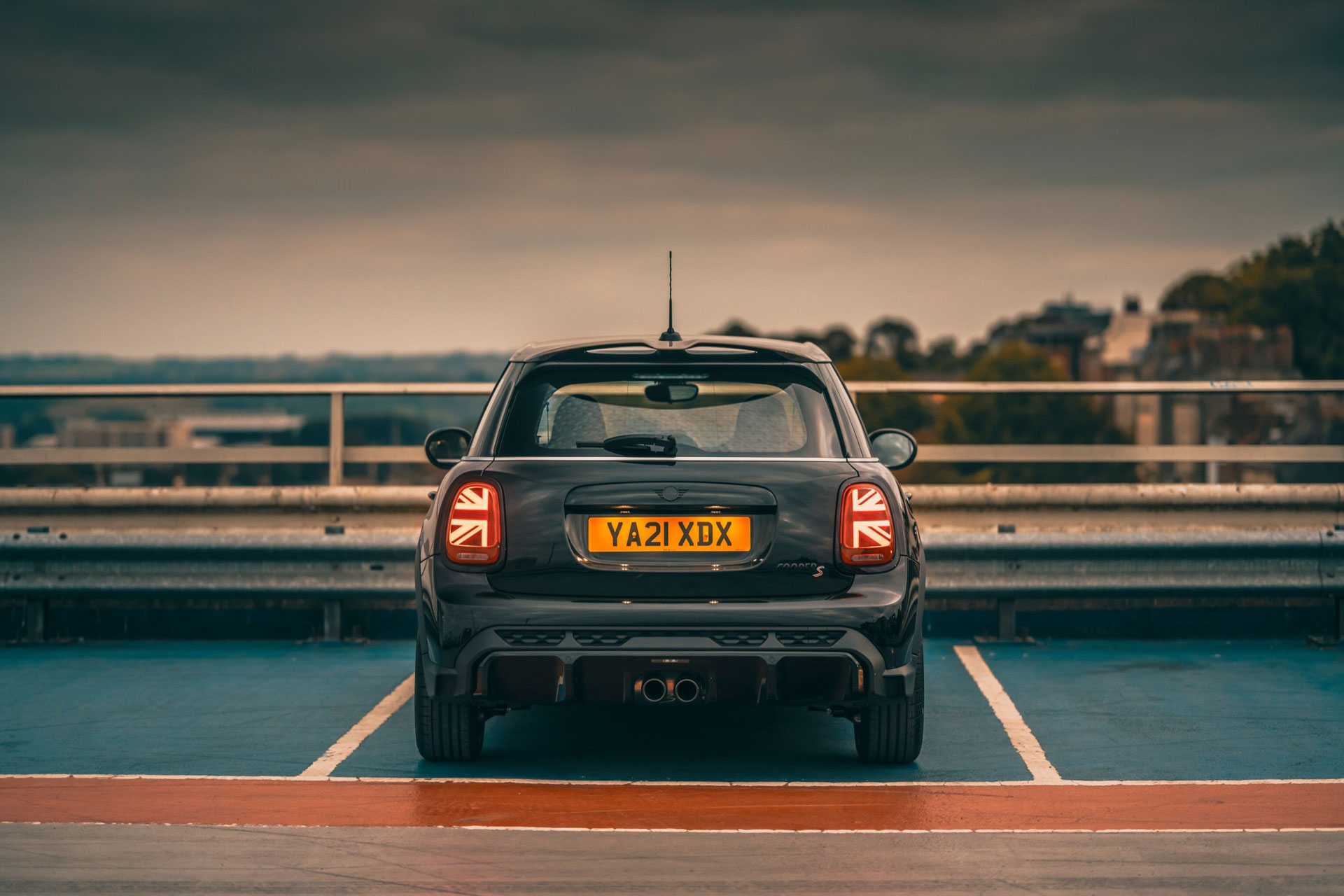 Mini Electric Shadow Edition — The Green Lane
---
'The Shadow Edition is small in size but large on style'
Motoring editor Jeremy Taylor and sustainable fashion expert Jessica Saunders drive the little car with big attitude, the Mini Electric Shadow Edition. 
Mini Electric Shadow Edition — The Green Lane
JS – As we will probably need to burn all our furniture to heat the house this winter, a frugal
electric car will be more important than ever! This new Mini is very, well, black, isn't it?
JT – True but there have been more special editions of the Mini in recent years than energy price rises. Some reports suggest that petrol cars will soon be cheaper to fuel up than an electric vehicle too. The Shadow Edition is small in size but large on style.
And I've read the Shadow Edition is available across the range – including the Convertible,
Clubman and Countryman. I like the look of our three-door hatchback but I can't imagine it
is that cheap?
Somewhere north of £35,000, depending on the exact trim and options – of which there are plenty to tempt would-be Mini owners. Each Shadow Edition is based on Sport trim level cars, with 18-inch alloy wheels, LED headlights and a head-up instrument display for the driver.
There are some nice touches inside the cabin – a sporty steering wheel and seats, as well as
a plush roof headlining.
And you can add to that features such as the larger, 8.8-inch infotainment screen, automatic headlights and rain-sensing windscreen wipers.
The 'stealth' look rather suits a Mini. I like a bit of chrome bodywork but the darkened
appearance adds an air of sophistication. Is the zippy electric performance still the same as
a standard Mini Electric?
It is. You can speed away from traffic lights with a 0-60mph dash of 7.3 seconds and on to a restricted 93mph. The downside of the Mini Electric is that it only has an official range of 141 miles – or more likely 110 miles in the real world.
Okay for urban folk then but that tiny electric battery needs another 100 miles to make it a
useful tool in the countryside where we live. You need to avoid motorways and drive very
carefully to get home safely and without range anxiety from a 100-mile return journey.
There are quite a few, funky electricity cars with limited range – I'm thinking Renault Zoe and Honda e – but neither of them are quite as pricey as the Mini Electric. The BMW i3 and Peugeot e-208 will travel much further fully charged.
Well, at least the Mini looks retro cool and is terrific fun to drive.
And the Mini will hold its value better. If you have deep pockets then this the runabout to be seen in. Just don't travel too far…
Jessica Saunders is Director of Programmes at London College of Fashion, studying for a PhD in sustainable e-textile design.
READ MORE ELECTRIC CAR REVIEWS: 
Mercedes-Benz EQS Review / Polestar 1 Review / The Hispano Suiza Carmen/Audi RS e-tron GT