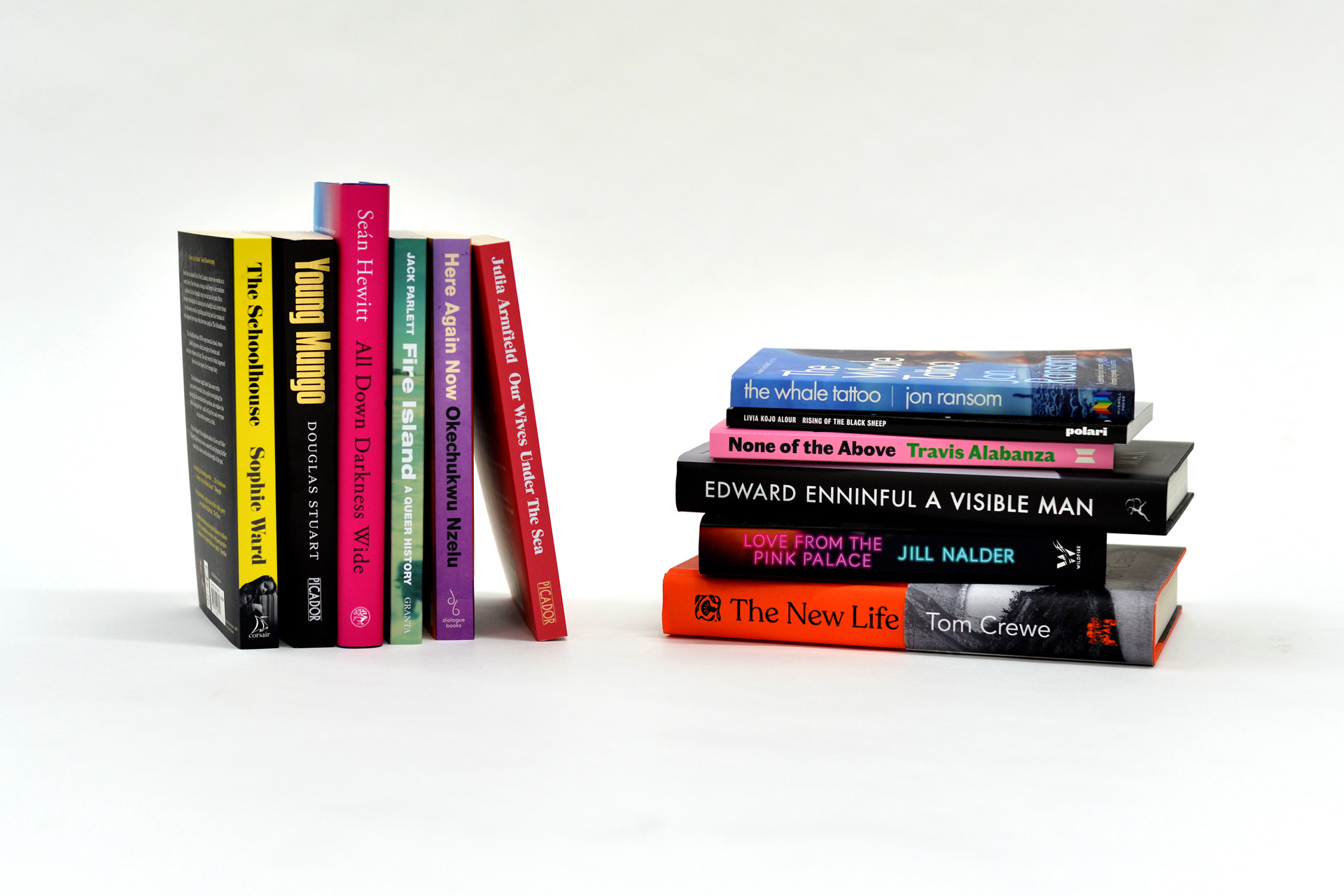 Edward Enninful, Julia Armfield & Douglas Stewart Lead Polari Prize 2023 Shortlists
'This year's shortlist bravely re-empowers the past, interprets the present, and boldly imagines the future'
The Polari First Book Prize and the Polari Prize shortlists were announced last night (Wednesday 27 September) at Printworks in Hastings, after the longlists were revealed in the summer (on 21 July). One commends debut works while the other commends non-debuts, and both are the UK's only dedicated prizes for LGBTQ+ literature across genres and forms. Here are the books to add to your TBR.
The Polari Prize Shortlist Has Landed
What Is The Polari Prize?
The Polari First Book Prize and the Polari Prize are two annual literary prizes awarded to literary works exploring the LGBTQ+ experience. Works across the genre spectrum are considered, including memoir, poetry, historical fiction and thrillers.
Sponsored in 2023 by literary PR consultancy FMcM and the D H H Literary Agency, the Polari First Book Prize has been awarded annually to a debut book since 2011, with the Polari Prize (which doesn't require works to be debuts) introduced and first awarded in 2019. Both are part of Paul Burston's Polari Literary Salon, a showcase for emerging and established LGBTQ+ literary talent. 
Previous winners of the First Book Prize include Fiona Mozley, Saleem Haddad, Paul McVeigh, Kirsty Logan and Diriye Osman. The first winner of the Polari Prize was Andrew McMillan (2019), followed by Kate Davies (2020), Diana Souhami (2021) and Joelle Taylor (2022).
Paul chairs the judging panel for both prizes. For the Polari Prize 2023, he is joined this year by author VG Lee, literary critic Suzi Feay, Chris Gribble of the National Centre for Writing, and 2022 Polari Book Prize winner, Joelle Taylor. For the Polari First Book Prize 2023, Paul is joined by author Rachel Holmes, poet Sophia Blackwell, author Karen McLeod and Adam Zmith, winner of the 2022 Polari First Book Prize.
The Shortlists
'The quality of long-listed titles this year was so exceptionally high, a number of much-loved titles didn't make the shortlists,' says Polari Prize founder Paul Burston. 'Taken together, this year's shortlists are a powerful testament to the quality and diversity of LGBTQ+ writing in the UK and Ireland today. From dazzling debuts to writers delivering on their earlier promise and really upping their game, these are books to entertain, enrich and inspire.'
The winners will be announced at a ceremony at the British Library on Friday 24 November.
The Polari Prize Shortlist 2023
Our Wives Under the Sea

by Julia Armfield (Picador)

All Down Darkness Wide

by Seán Hewitt (Jonathan Cape)

Here Again Now

by Okechukwu Nzelu (Dialogue Books)

Fire Island

by Jack Parlett (Granta Books)

Young Mungo

by Douglas Stuart (Picador)

The School House

by Sophie Ward (Corsair)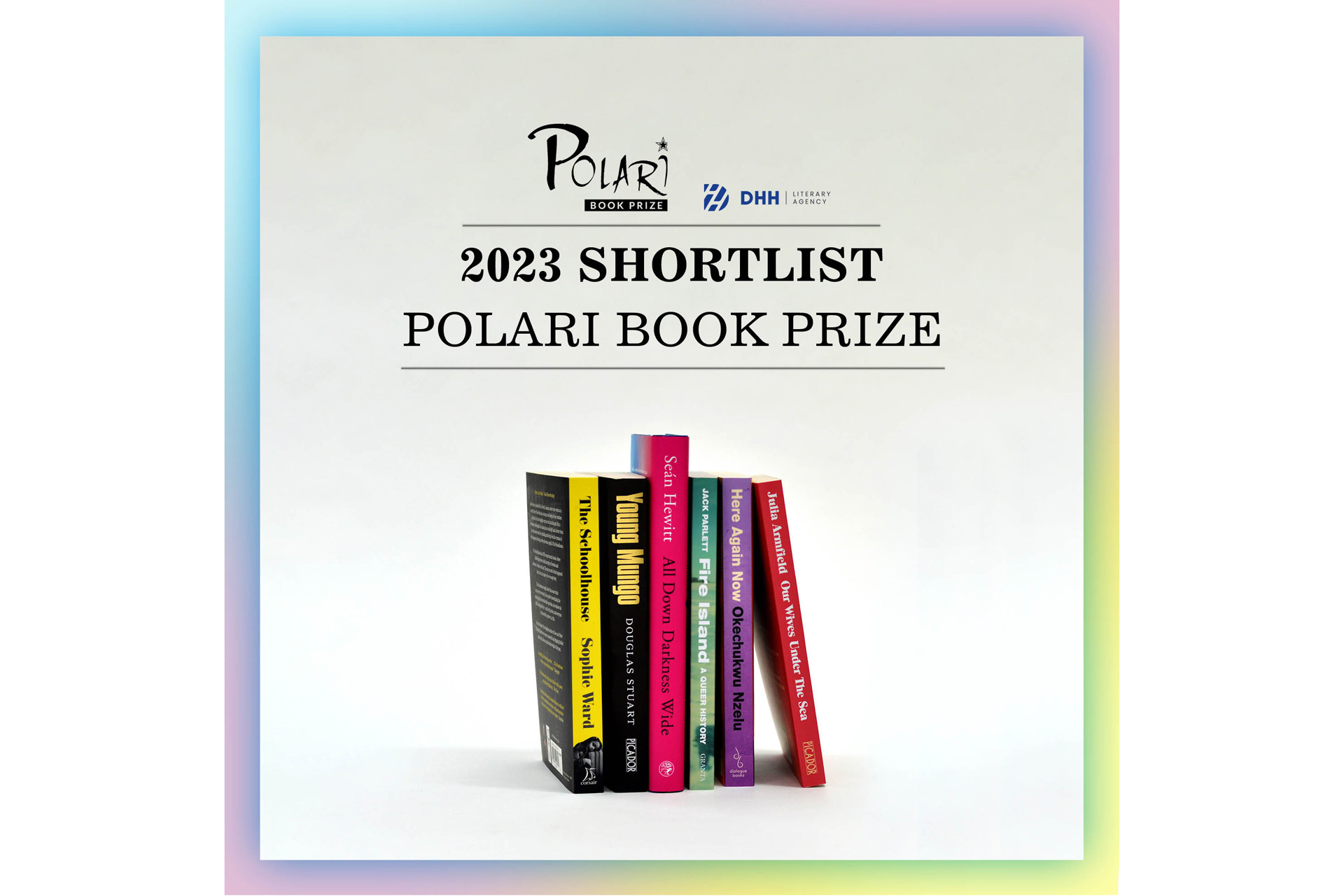 'This year's Polari Prize shortlist reflects the complexities of contemporary LGBT+ lives in work that is nuanced, expansive, intimate and strange,' says Joelle Taylor, Polari Book Prize judge. 'History, futurism, crime, poetic memoir, and social commentary collide to create rich narratives that rewrite us even as we read.'
'This year's Polari Prize shortlist lays out the joys, challenges and complexities of contemporary and historical LGBTQ+ lives in a brilliant array of fiction and non-fiction that will leave no one in any doubt that our stories are worthy of their places on every book shelf and in every library,' adds Chris Gribble, Polari Book Prize judge. 'These writers are working at the peak of their powers and if you haven't read their work yet, you have a real treat in store.'
The following books were longlisted, but didn't make the shortlist:
A Working Class Family Ages Badly

by Juno Roche (Dialogue Books)

Other People Manage

by Ellen Hawley (Swift Press)

Mother's Boy

by Patrick Gale (Tinder Press)

Rookie

by Caroline Bird (Carcanet Press)

Cells

by Gavin McCrea (Scribe)

ScreenAge

by Fenton Bailey (Ebury Press)
The Polari First Book Prize Shortlist 2023
None of the Above

by Travis Alabanza (Canongate Books)

Rising of the Black Sheep

by Livia Kojo Alour (Polari Press)

The New Life

by Tom Crewe (Chatto & Windus)

A Visible Man

by Edward Enninful (Bloomsbury)

Love from the Pink Palace

by Jill Nalder (Wildfire)

The Whale Tattoo

by Jon Ransom (Muswell Press)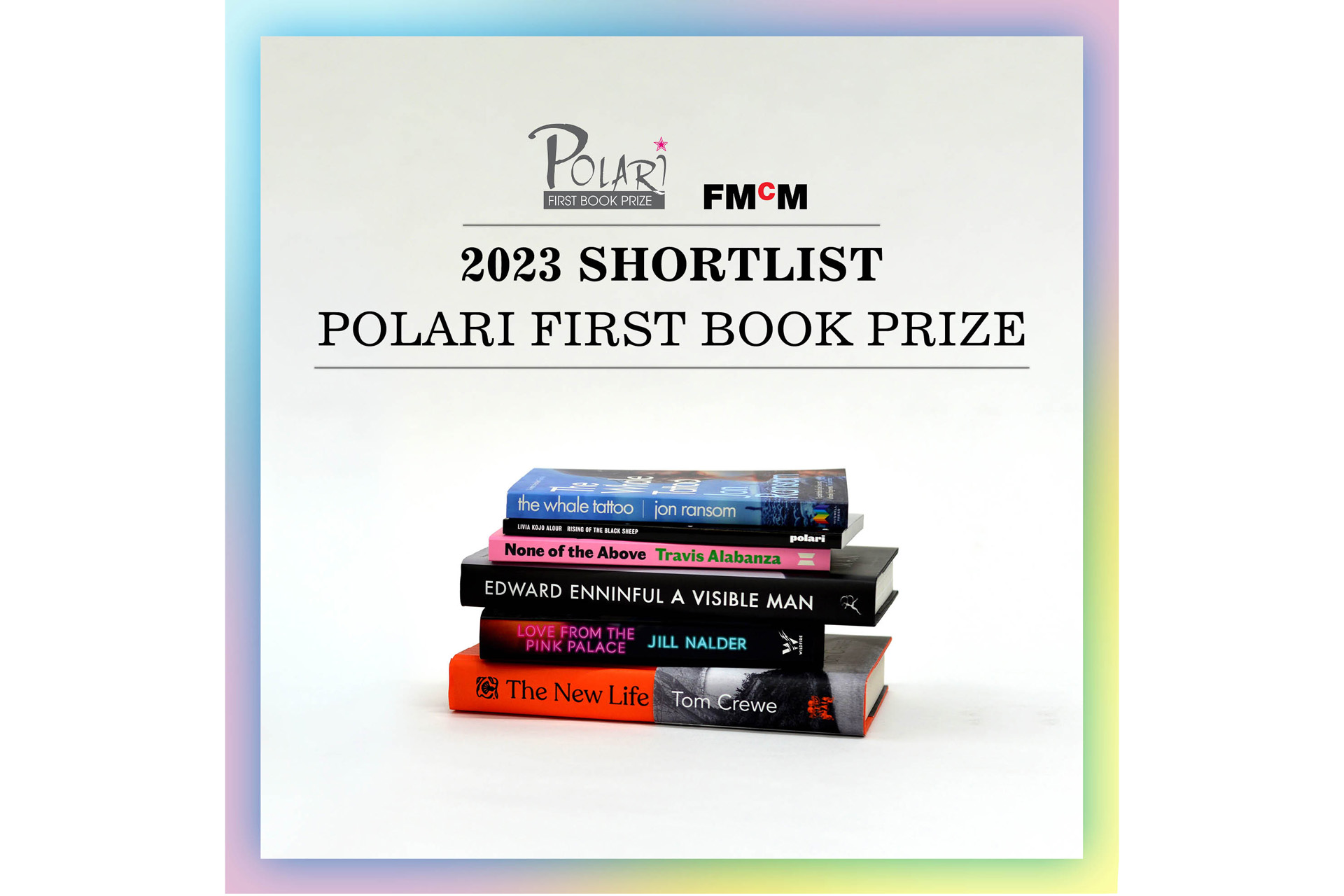 'The shortlist is full of fearless, moving and original stories,' says Sophia Blackwell, Polari First Book Prize judge. 'Full of insights about how the authors came to occupy their particular places in the world, they also set out hopeful, ambitious visions for the future.'
'Look no further for this year's quintessential queer bookshelf to illuminate and inspire the approaching autumn evenings, winter weekends and festive season,' adds Rachel Holmes, Polari First Book Prize judge. 'There's a beautiful, brilliant read here for all the queer family. Comfortably encompassing diverse genres and multiple points of view, fledgling emerging talent and celebrated household names, this year's shortlist bravely re-empowers the past, interprets the present, and boldly imagines the future.'
The following books were longlisted, but didn't make the shortlist:
Whatever Happened to Queer Happiness

by Kevin Brazil (Influx Press)

Orpheus Builds a Girl

by Heather Parry (Gallic Books)

In Her Jaws

by Rosamund Taylor (Banshee Press)

Is This Love?

by CE Riley (Serpent 's Tail)

No Country for Girls

by Emma Styles (Sphere)

Some Integrity

by Padraig Regan (Carcanet Press)