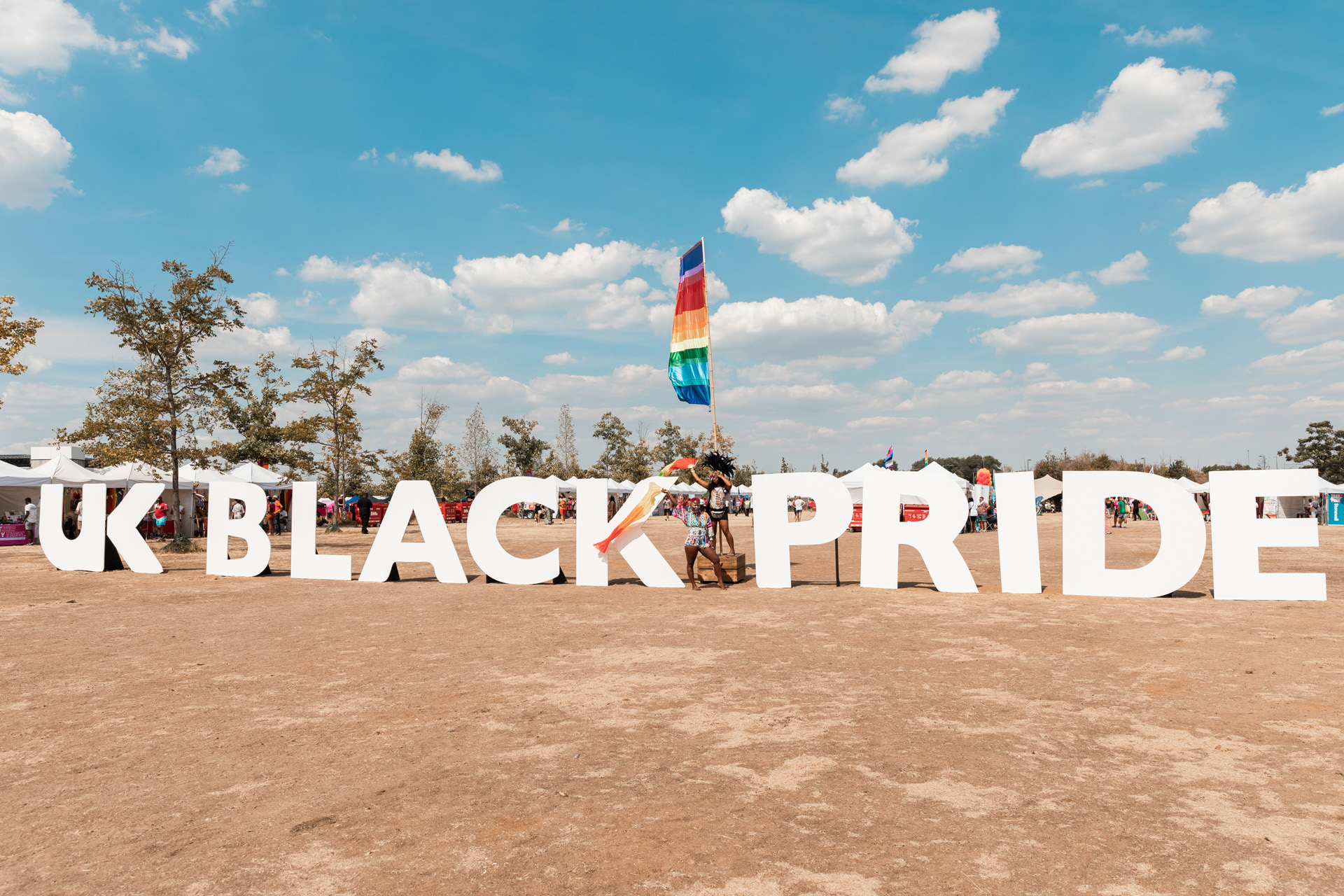 UK Black Pride 2023: The Guide
Everything you need to know ahead of 19 August
UK Black Pride enters adulthood this summer, with its 18th edition taking over Stratford's Queen Elizabeth Olympic Park on Saturday 19 August 2023. Here's everything you need to know about the event.
A Guide To UK Black Pride 2023
A crucial part of the LGBTQ+ calendar, UK Black Pride was founded in 2005 and annually celebrates the lives and experiences of LGBTQ+ people of African, Asian, Middle Eastern, Latin American and Caribbean heritage. The theme for 2023 is 'Legacy', and the annual instalment follows a collaboration with Christie's on 30 May for the gallery's Pride Lates series to kick off Pride Month: '16th Century Life Expectancy', an exhibition exploring misinformation surrounding the Black trans community (explore the project here). Taking place at the Queen Elizabeth Olympic Park for a second year running in 2023, the 2022 edition of Black Pride attracted over 25,000 visitors – the event's biggest year to date.
View this post on Instagram
'When myself and a group of Black lesbians set out to create our own Pride event, as the others felt exclusive and unwelcoming, we were told we'd never get [anywhere], that no one would support us and that any community built around a "Black pride" would fade away,' says UK Black Pride's co-founder and Executive Director, Lady Phyll Opoku-Gyimah. 'Here we are, 18 years later. Bigger, bolder, braver and brighter than ever. It's been a journey, and we have to thank everyone from the community that has been with us at every and any stage.
'2023 marks a historic year for us, and to be able to return to Queen Elizabeth Olympic Park, where we saw 25,000 people share their joy and queerness with us, is incredible,' she added. 'We cannot wait to welcome our family back and continue to leave a legacy for the next generation of Black and POC queer love and progress.'
What's On
Expect a plethora of food and drink vendors, community stall holders and performers at UK Black Pride 2023. The full line up is yet to be announced, but last year's headline performer was none other than MOBO award winner Dréya Mac, best known for her track 'Own Brand (Baddie)'.
When & Where?
Saturday 19 August 2023 from midday until 8pm at Queen Elizabeth Olympic Park (Stratford, London E20 2ST).
The day will be followed by an after party at Evolutionary Arts Hackney (EartH) (London N16 8BH) from 9pm until 3.30am.