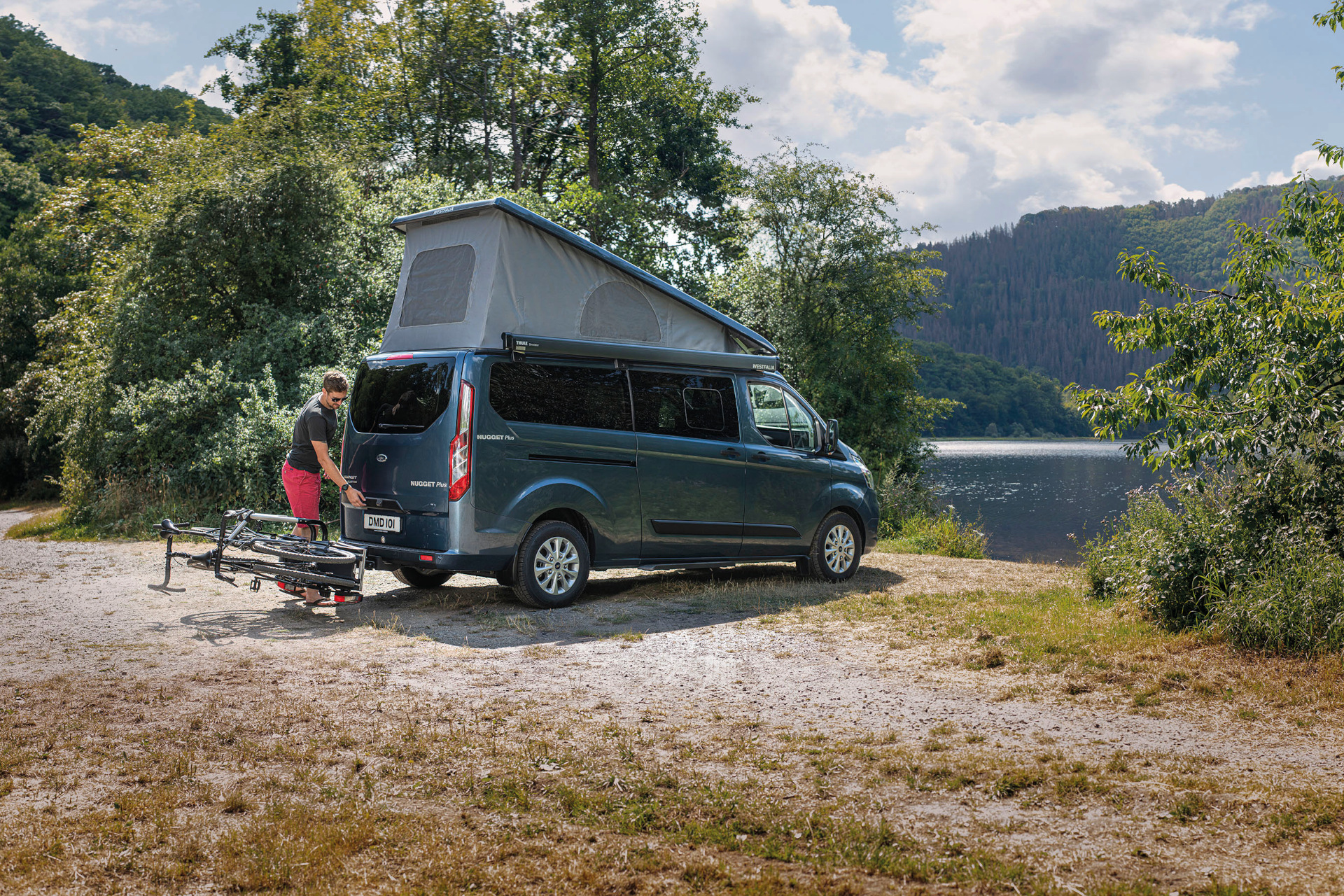 Review: Ford Transit Custom Nugget
---
Jeremy Taylor tests out this Ford Transit
Is this the coolest Ford Transit ever? The Nugget has everything – apart from a chic name, says Jeremy Taylor as he takes the car for a road trip through the country and the town… 
TOWN
My lovely 1963 Volkswagen camper was known as Van Morrison. Together we toured the country, winning admirers of all ages at car shows and surf festivals. A sought-after split-screen model, Van may have been named after a grumpy Ulsterman but his blue and white paintwork made people smile. After all, what's in a name, provided the product is a good one? Normally I'd agree, but for some reason Ford has dug deep into the dictionary and come up with the Nugget. Fortunately, the blue oval's new home on wheels is considerably better than the name. Independent companies have been remodelling the Transit van for years to create a roomy camper. Now Ford is doing it their way via conversion gurus Westfalia – albeit at a price. Trying to ignore the name (difficult when my test van sports the registration NU63GET), the standard-length Nugget will sleep four, offers a well-equipped kitchen (sink, fridge, two gas hobs) and a pop-up roof for extra headroom. A long-wheelbase version adds a toilet cubicle. Like its rivals, the Ford can be used as an everyday family-mover around town. It's a cinch to drive and, as every Transit delivery man will tell you, remains light and manoeuvrable to park, despite the van-like dimensions.
RATING: 3/5 HANDBAGS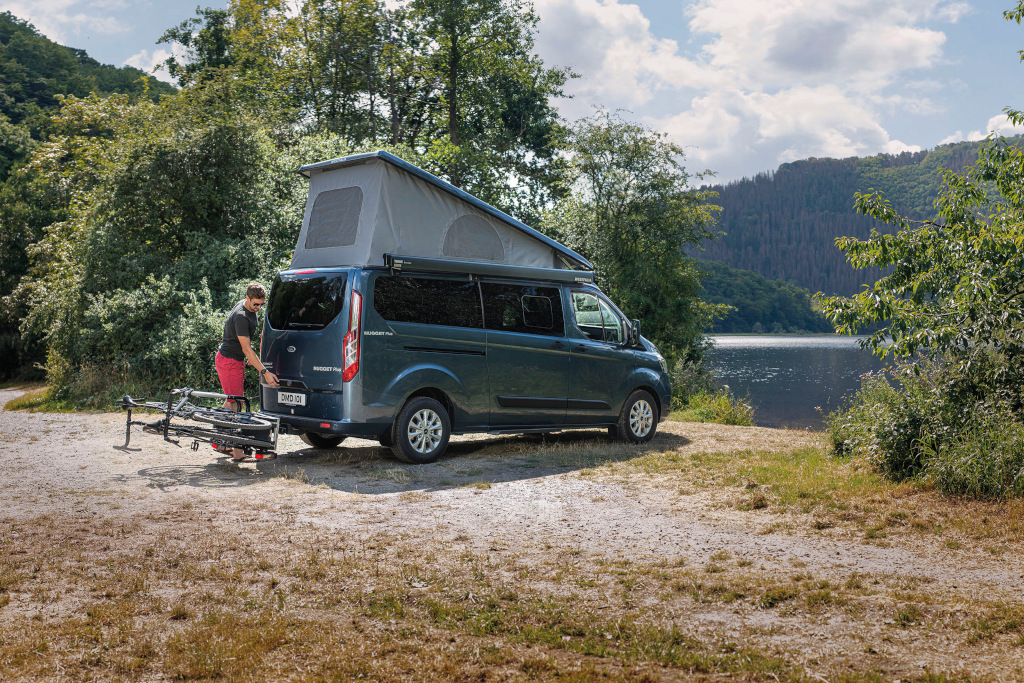 COUNTRY
The Nugget offers excellent space for a family to enjoy a weekend away. Even so, the Ford works best for two travellers. One of the double beds is in the pop-up roof, while the other involves flattening out the rear bench seat. Consequently, with four people on board, the Nugget is decidedly snug – especially if somebody in your party snores! The bench mechanism is also tricky to operate and, unlike key rivals, the pop-top doesn't raise electronically. It's annoyingly easy to trap the roof fabric during the lowering process, too. In the Nugget, the kitchenette has been shifted to an L-shaped arrangement in the rear. This separates the living and cooking areas, although the design restricts luggage space. There's also an outdoor table and two chairs for al fresco dining. The Nugget comes with a range of 2.0-litre diesel engines that provide adequate performance. Ride comfort is very good – just what you'd expect from Britain's favourite van – and standard additions include an infotainment system and camping kit. However, the Nugget simply doesn't work as well as other camper vans costing the same money. Some of the equipment and features are awkward to use – just what you don't need at a campsite after a long drive.
RATING: 3/5 WELLIES
Overview:
CAR Ford Transit Custom Nugget
PRICE from £61,533
ENGINE 2.0-litre turbo diesel
POWER 182 bhp
SLEEPS 4
ECONOMY 40mpg (combined)
STREAMING Jesus In A Camper Van – Robbie William
READ MORE
Road Test: The Vauxhall Mokka-e Elite Nav Premium / How Green Is Your Road Trip? / Road Test: The Newest Bentley Flying Spur