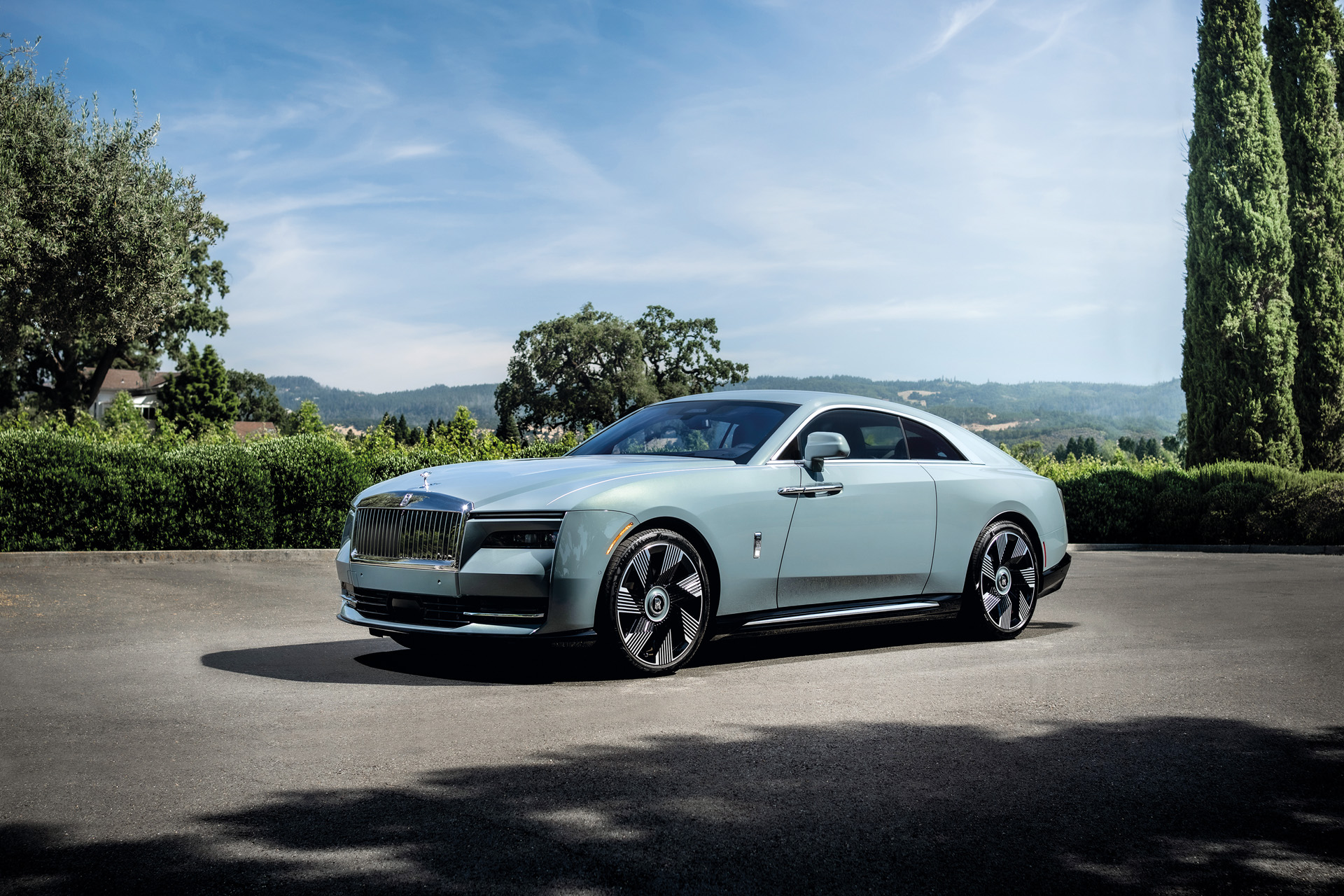 Moving Sculptures: Testing Rolls-Royce's New All-Electric Spectre
The world's first electric ultra-luxury coupé
Rolls-Royce's new all-electric Spectre is a vision for the future of sustainable British luxury, says Charlotte Metcalf.
Car Review: Rolls-Royce Spectre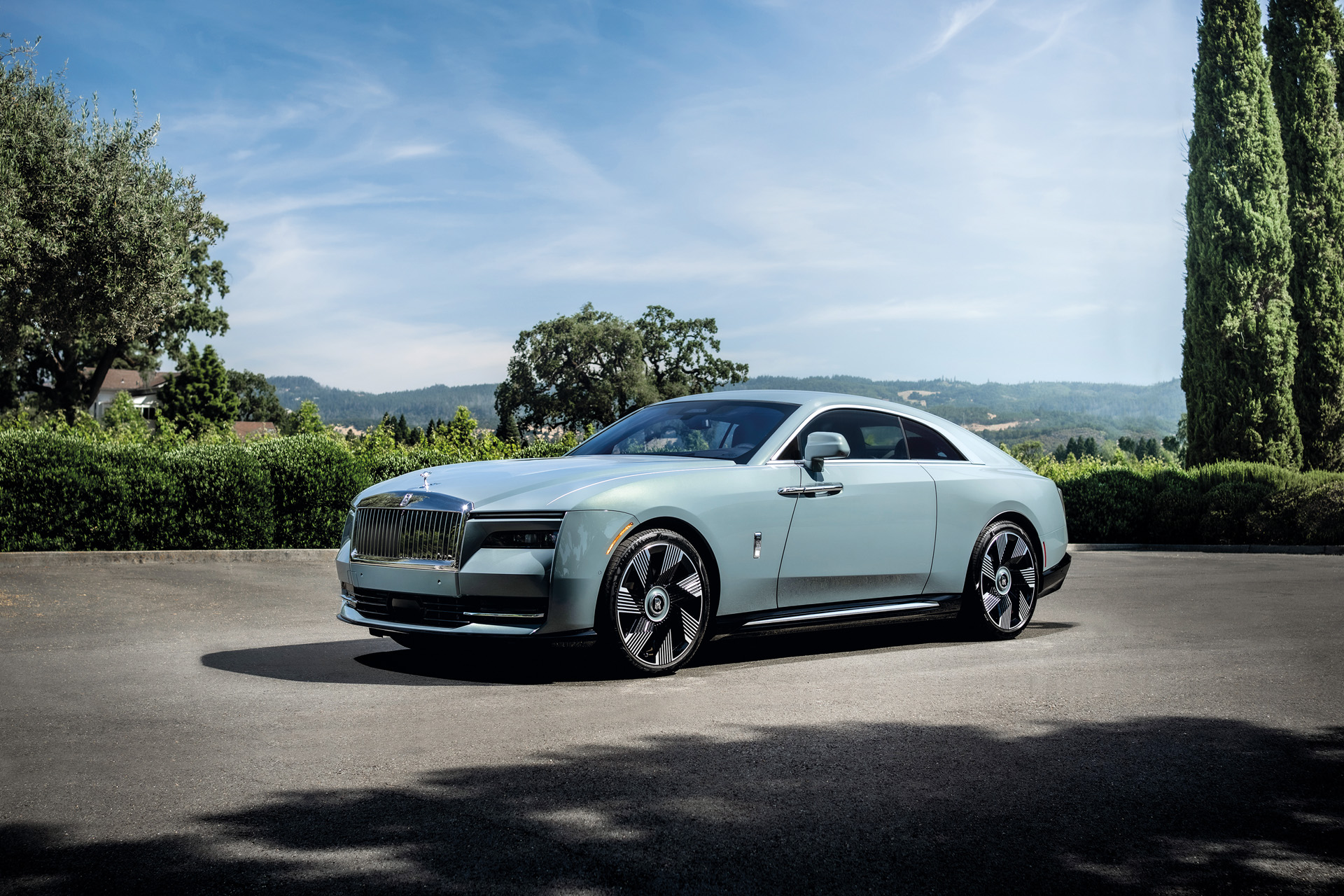 Always aiming, and invariably succeeding, to surprise and lead the way, in June Rolls-Royce launched Spectre, the world's first electric ultra-luxury coupé.
Spectre was presented to a collection of international journalists in Napa Valley and, despite the fact Rolls-Royce Motor Cars is making history with its first all-electric motor car, CEO Torsten Müller-Ötvös, insists: 'It's a Rolls-Royce first and an electric car second. No concessions or compromises have been made in terms of interior space, comfort, performance or ride quality. If you're not attracted to the car, then it's not a Rolls-Royce.' Indeed, Spectre bears all the visual hallmarks of its non-electric predecessors and continues to represent what the marque refers to as 'automotive haute couture' at its finest.
As with so many Rolls-Royces, Spectre is the essence of three pen strokes. The first indicates its 'upright to flowing' silhouette, with the back falling gracefully away from the front. The second suggests its 'upstanding gestures', the front like a ship's prow against the waves, giving it an air of calm, quiet confidence. Finally, there is the continuous 'waft' line (like a single hull line) along the bottom. Spectre is pared down to its essential graphic beauty and, despite being the most digital Rolls-Royce ever built, the design team has not overloaded drivers and passengers with unnecessary information. Instead, Spectre is being presented as 'sculpture combined with dynamics'.
Torsten is confident that Spectre's 'sheer monolithic beauty' will be hard to resist and it's admittedly difficult not to be drawn to the elegant Monteverde green vehicle that I choose to drive. I feel reassuringly cocooned and solidly held in the lowered driving seat.
Yes, Spectre has 'waftability' (an essential part of any Rolls-Royce's DNA) but the battery is fully integrated into the car's architecture, low and central, which means the car holds the road beautifully. Many Rolls-Royces have the 'magic carpet ride' feel, which can sometimes make you believe you are hovering above the road. This is what Torsten calls the 'sky hook', but while there is still the smoothness, the Spectre feels entirely sturdy and reliable, enabling a real sense of control and precision, however the roads twist and turn through Napa Valley's vineyards. It's also gloriously quiet.
No wonder it's generating excitement, with 40 percent of pre-orders from people who have never owned a Rolls-Royce before. Spectre's a game-changer, magnificently ushering in the marque's exciting all-electric future.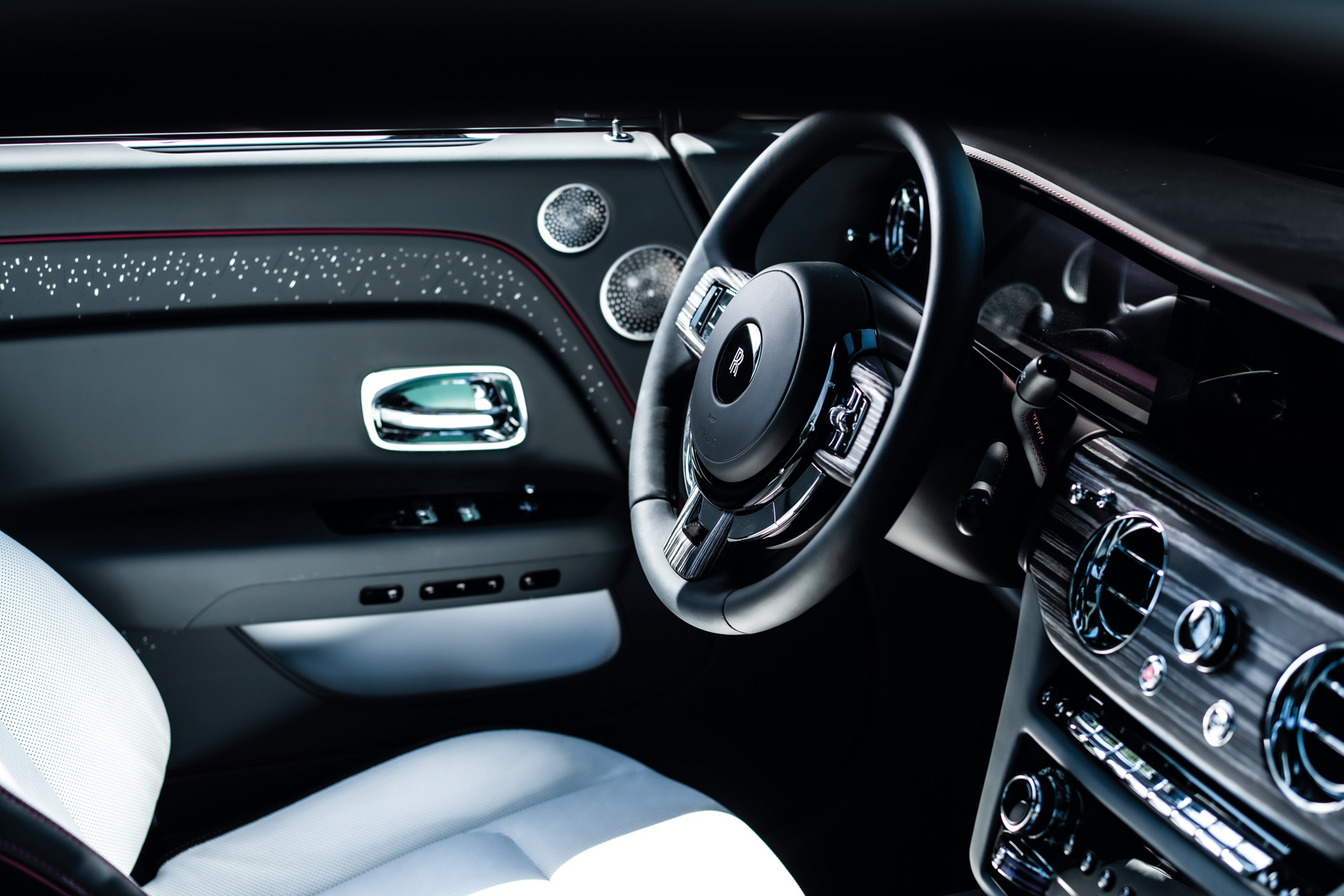 Discover the Rolls-Royce Spectre at rolls-roycemotorcars.com