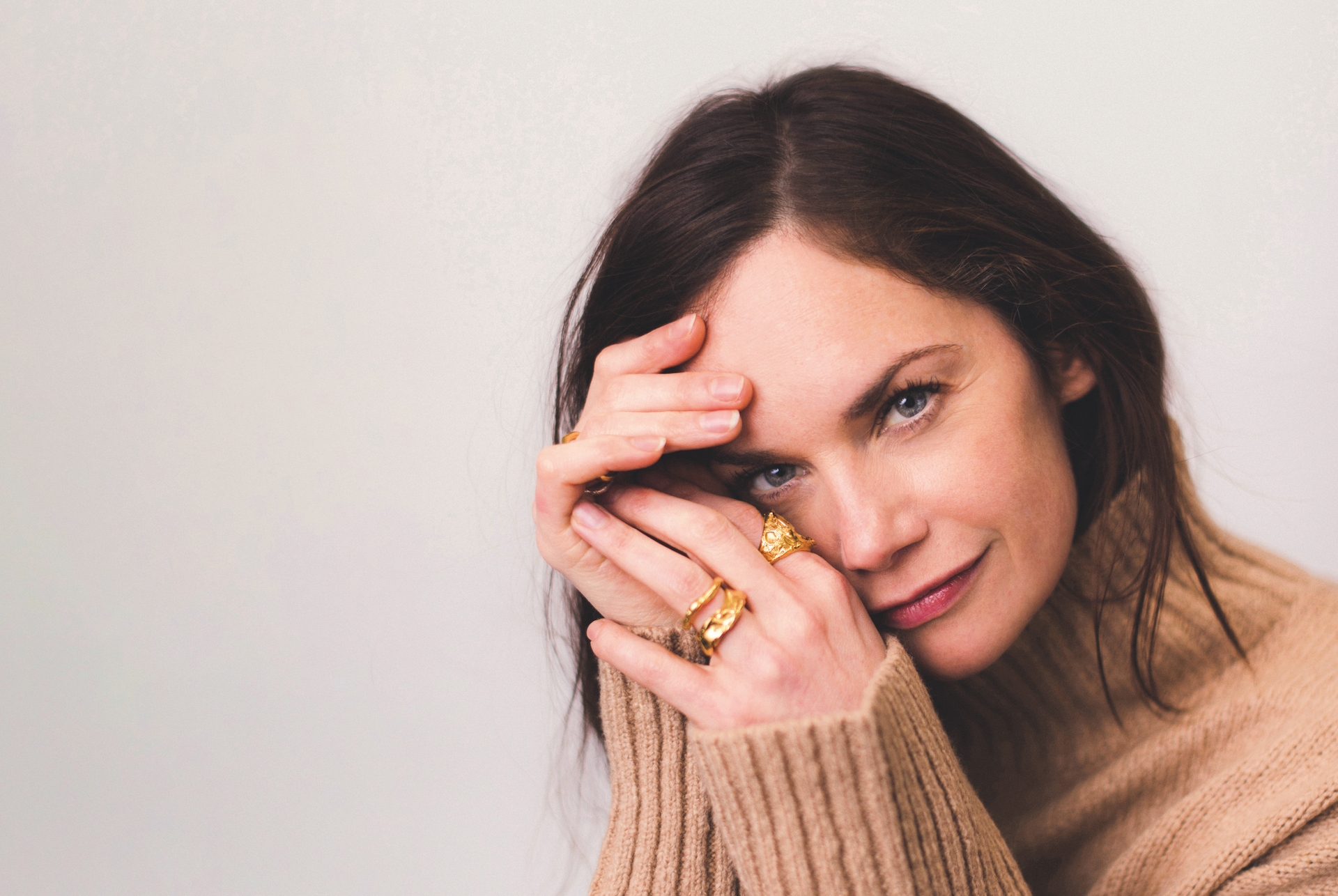 For 24 Hours Only: Ruth Wilson On Her Upcoming Epic Marathon Performance
An extraordinary feat of endurance
The hottest ticket this spring is to catch Ruth Wilson in The Second Woman at the Young Vic, a performance that is set to be as groundbreaking as it is astonishing. This will be no ordinary theatre production. In the latest episode of Break Out Culture, Charlotte Metcalf and Ed Vaizey chat to Ruth about the 24 hour marathon performance, which involves one scene, one woman and 100 men. Ruth plays Virginia and will be on stage for a full 24 hours as 100 different men star opposite her while she performs over and over again a scene between a man and woman in a failing relationship. You can buy a ticket for the full 24 hours or just stay a few minutes. Read on to learn how Ruth is preparing herself for the epic performance, or tune in to the latest episode of Break Out Culture below.
Ruth Wilson On Her Upcoming Epic Marathon Performance – Interview
In a staggering feat of endurance, Ruth, who is best-known for her roles in His Dark Materials, The Affair and Luther, will be on stage for an entire 24 hours. She plays Virginia, a woman in a relationship with Marty that has lost its spark – the same scene will be repeated over and over again between them.
Ruth will be accompanied on stage throughout not by one Marty, but by a revolving cast of a hundred men, non-binary and queer, most of them non-actors, none of whom will have either met or rehearsed with Ruth beforehand… This sounds like a recipe for creative madness.
'It just felt like madness,' confirms Ruth, describing her attraction to the role. 'Something completely "other". A once-in-a-lifetime experience, where I will learn as much about myself as those performing opposite me. It feels like a personal challenge rather than an acting job.'
Some challenge. How do you even prepare for something like that? 'I'm not entirely sure how to prepare,' says Ruth, 'and perhaps it's best not to, and just go with the chaos – I should invest in a few Red Bulls! But I'm willing this to be a personal exploration as much as an acting exercise. The unknown excites me.'
On the door tickets will be available throughout the 24 hours and the audience are allowed to stay as long as they like and come and go as they please throughout the performance. 'I am hoping that people who have come at 8pm on Friday, may return at 8am in the morning to see how I'm holding up. Only a very few will choose to stay for the whole 24 hours and experience that whole journey with me.'
What does Ruth hope that the audience will take from the performance? 'I think the repetition of the same scene will enable the audience to identify acute differences in human connection and interaction between the genders. It is a one-off for the audience as much as it is for me.' No truer word was spoken.
Break Out Culture Episode #113
Can you tell us about who the 100 men are?
I don't know, actually. Most of them are non-actors, and most are complete strangers. So there will be a few friends and family members of mine – personal acquaintances of mine that drop in to kind of help me out – so that's about 10 people out of the 100. But most of them are people I would never have met before — they're strangers. And like I said, they're mainly non actors. The kind of idea is to get people coming on that don't usually exist in this space, in this performance space, and aren't familiar with it.
Can you give us a background on the play?
There's two Australian creators called Nat Randall and Anna Bracken. The two of them created this play probably about five years ago in Australia. It was put on at a theatre festival, and became a huge hit at the festival. People that went to watch it kept wanting to go back and see how this woman was doing seven hours later or four hours later. 
The scene is inspired by a John Cassavetes film called Opening Night, which is about a woman in her 40s, an actress who feels like she's losing her power. It's about ageing, a woman ageing, and the way it's shot is really about that grey line between performance and reality – how this woman becomes kind of method in the way that she's performing. She sort of loses herself in the process of finding that character. So it is a play on all those things, really, happening in this piece. The scene is only five minutes long – five to seven minutes long, depending on how long the performer likes taking up the space, or I like taking up the space. They come on, they learn a scene, and I learned that scene too. They could improvise around a few bits. And that's it. Then they go off again.
There's a few things that happen in the scene. The repetition of the scene is quite interesting for an audience: there's things that I will be doing that will be exactly the same each time choreographically, or movement wise, or something else I'm doing. And that makes the differences even more acute. But what I think you'll find – what you should find – is that it will be a study of human nature, really. You're watching all these men, and how differently they interpret that scene, how differently they deal with that environment, and that pressure, and that space – how differently they interact with me. Also, I will change according to my levels of tiredness and exhaustion, but also I will have to negotiate each person. And that will be, I hope, quite interesting for people to watch. There's nothing planned. There's no rehearsals, so I won't have met any of these people before, and I have to just work out what they're giving me and react off it.
Who has chosen who the 100 men are? And they're all called Marty?
I'm called Virginia, and they're called Marty. They are the names of the characters in the film. The Young Vic did quite a rigorous audition process. Many of the men didn't know what they were auditioning for initially. So they were going along workshopping for something else. I don't actually know the ins and outs of how they did it, but from that they gathered about 60 people. And then we have friends or friends of friends, or other people we've pulled in as well; we wanted as broad a range as possible – ages, backgrounds, races, identities.
And it's about a relationship breaking down?
It can be interpreted how you like, really. It's a complicated relationship scene. Actually, it's not got a great deal of language, but there's lots of air within it.
What drew you to it? And how on earth are you going to prepare for the 24 hours? Don't you have to pee and everything?
Every two hours, I get a 15 minute break. So I do get to go off! But I have no real idea. I've never done anything like this before. I don't know why I took it. I think I'm probably a bit mad. I sort of like these challenges. It felt so different to me. So unusual. I have never questioned the thought of doing it. We were supposed to do it three years ago, but COVID, of course, shut it down. For some reason, for me, this is a no brainer. Other people can psychologise that, but I find it really scary and really interesting at the same time.
Listen to episode #113 of Break Out Culture to hear more about what made Ruth take on this role, how she's preparing herself, and all about her new TV series out in autumn.
19-20 May. A Young Vic and LIFT co-production, produced in association with Ruth Wilson, youngvic.org