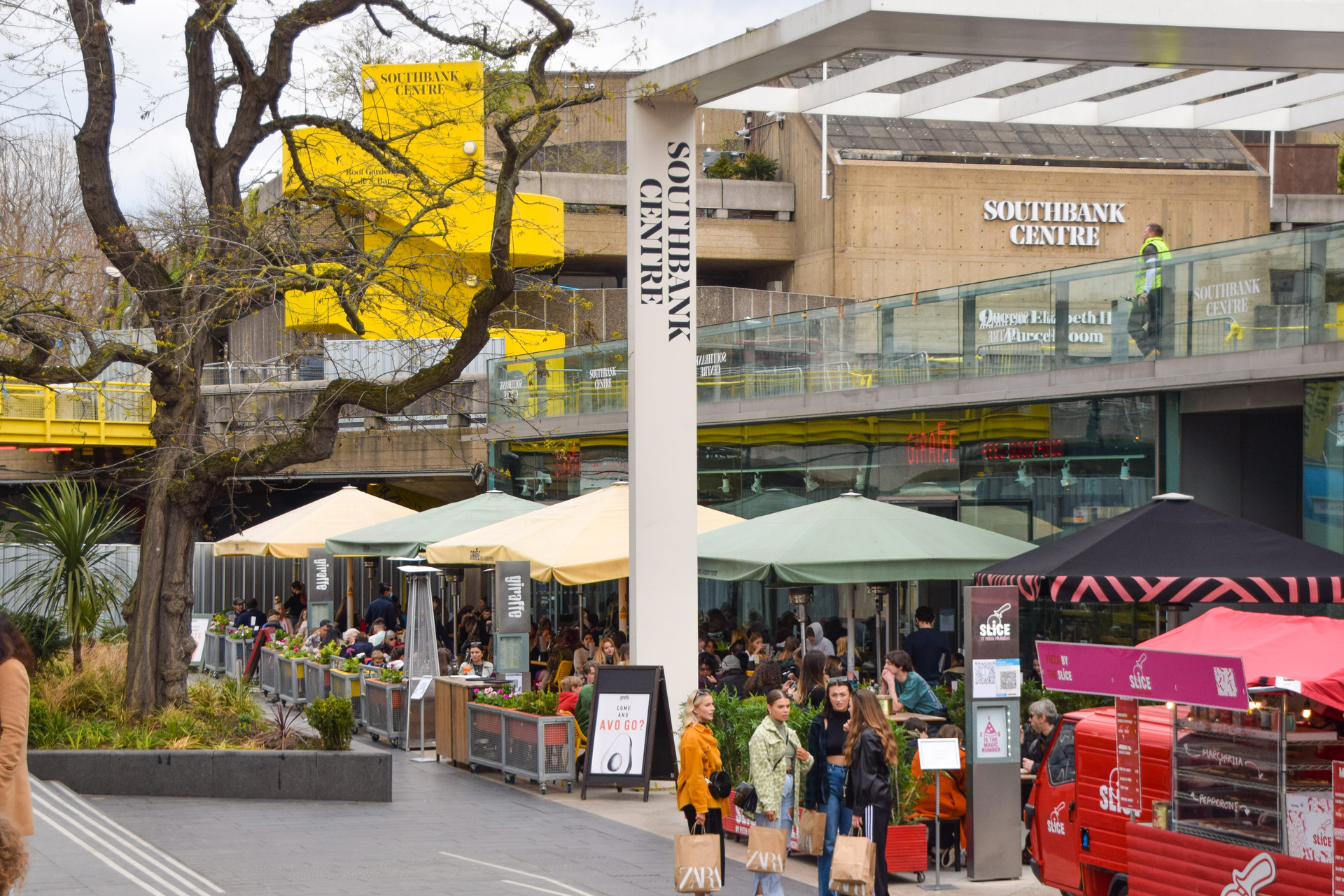 Southbank Centre Teams Up With Apple To Support Black And Black Mixed Heritage Creative Talent
The REFRAME scheme will support emerging talent in Birmingham, London and Manchester
The Southbank Centre has announced further details regarding its upcoming REFRAME scheme, a pioneering talent development programme that will support – and help to remove the systemic barriers faced by – emerging Black and Black Mixed heritage creatives in London, Manchester and Birmingham. 
REFRAME: The Southbank Centre Teams Up With Apple On Upcoming Talent Scheme
Technology company Apple will team up with the Southbank Centre on REFRAME, the pioneering new talent development programme that will commence between March and August 2023 with a one-year pilot scheme. Addressing (and hoping to remove) the career related systemic barriers faced by Black and Black mixed heritage young creatives from low-income backgrounds, the scheme is a nationwide effort, with Factory International Manchester, Midlands Arts Centre (MAC) Birmingham and Birmingham City University's STEAMhouse also involved in the rollout.
The partnership is part of Apple's global Racial Equity and Justice Initiative (REJI), and is the tech company's first expansion into Europe. The project also aligns with Arts Council England's Let's Create Strategy.
The scheme will function across two strands: The Residency, in which 80 emerging Black people hoping to break into the creative industry will be supported; and Inspire Schools which will support the creativity of hundreds of secondary school children across 21 schools in London, Manchester and Birmingham. 
Alexandra Brierley, Director of Creative Learning at the Southbank Centre, said: 'We're honoured that the Southbank Centre and its partners in Manchester and Birmingham will be the first Apple REJI funded partnership in Europe. We believe that everyone should have equal access to art and creativity. 
'We'll track the onward journeys of the 80 participants in The Residency at the end of the project to ensure that at least 85 percent have been signposted into further education or employment opportunities, and we will build a network of relevant cultural and skills development partners who will support this legacy,' Brierley added.
Alisha Johnson Wilder, Director of Racial Justice Equity Initiative at Apple, said: 'We're thrilled that the Southbank Centre's REFRAME program continues to take shape with the selection of new partners in London, Manchester and Birmingham. We believe the opportunities for young Black talent are boundless. This new program aims to unlock their extraordinary creative potential and will help them develop new skills that will benefit them well into the future.'
The Residency will be open to talented Black and Black mixed heritage creatives aged 18 to 30 years old, with fewer than two years experience in their chosen field: film, photography or music. During The Residency, the students will be invited to creatively respond to the climate emergency, with their creations presented at the Southbank Centre in August.
There are 30 spots available at the Southbank Centre, 25 at STEAMhouse and 25 at Factory International to experience a 14-day course of hands-on creative sessions, including sessions led by Apple's creative experts and sessions in consultation with leading employers to ensure the focus is on employability and equipping the young creatives with the tools needed for a career in the arts.
Based in communities historically underserved by cultural organisations, Inspire Schools will invite 21 schools to create a zine linked to one of the UN's Sustainability Goals, featuring poetry, illustrating and creative writing, developing skills in literacy, design, IT and citizenship. The zines will then be showcased in an online exhibition at the Southbank Centre, Factory International and Midlands Arts Centre. 
GET INVOLVED: Applications for The Residency open on 1 February 2023. southbankcentre.co.uk