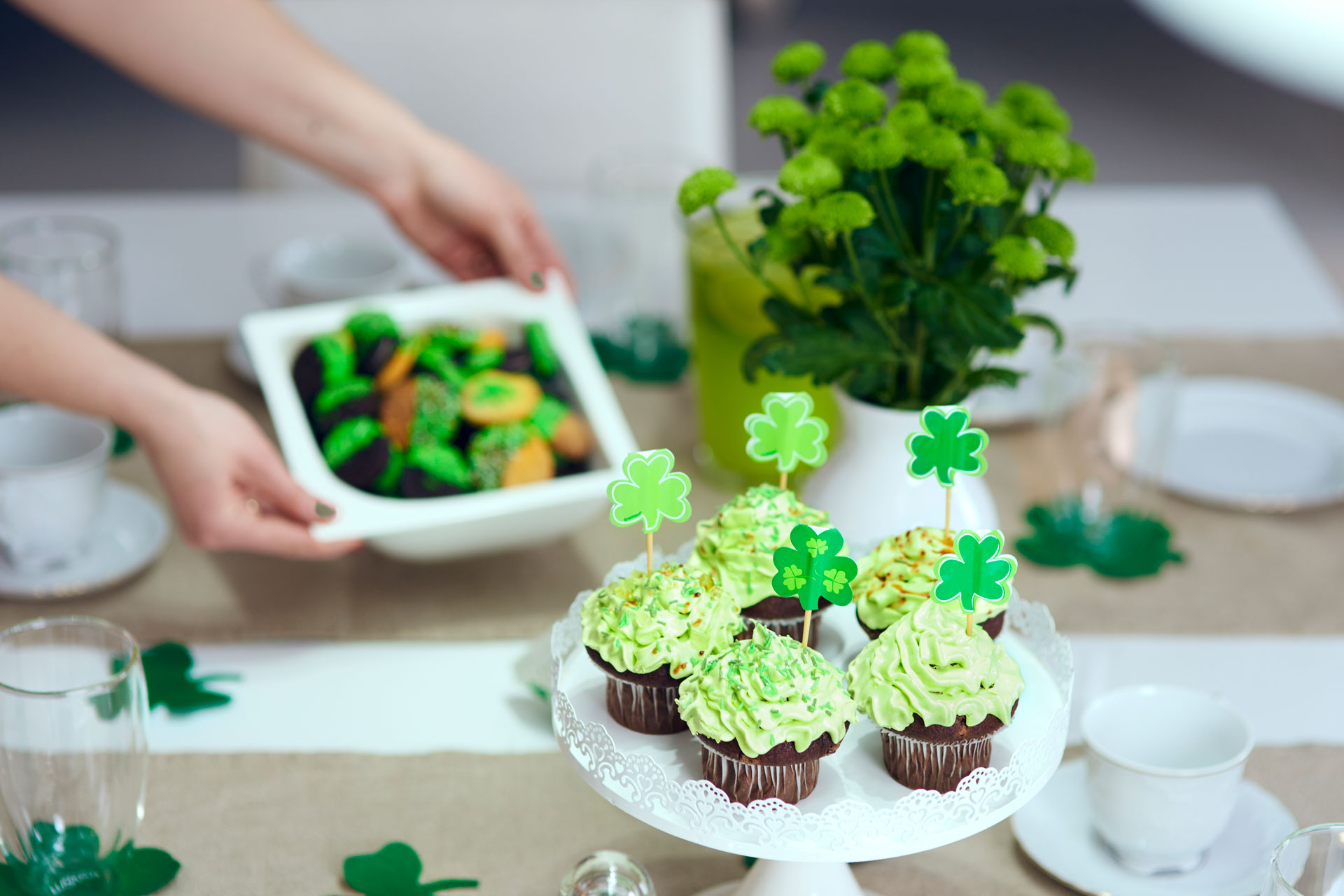 How To Celebrate St Patrick's Day At Home
---
Irish-inspired DIY meal kits, recipes and virtual events
Lockdown measures mean traditional St Patrick's Day celebrations won't be possible again this year, but there are plenty of ways to toast to the occasion at home. Pint of Guinness at the ready…
How To Celebrate St Patrick's Day At Home 2021
Go to a Virtual Irish Pub Night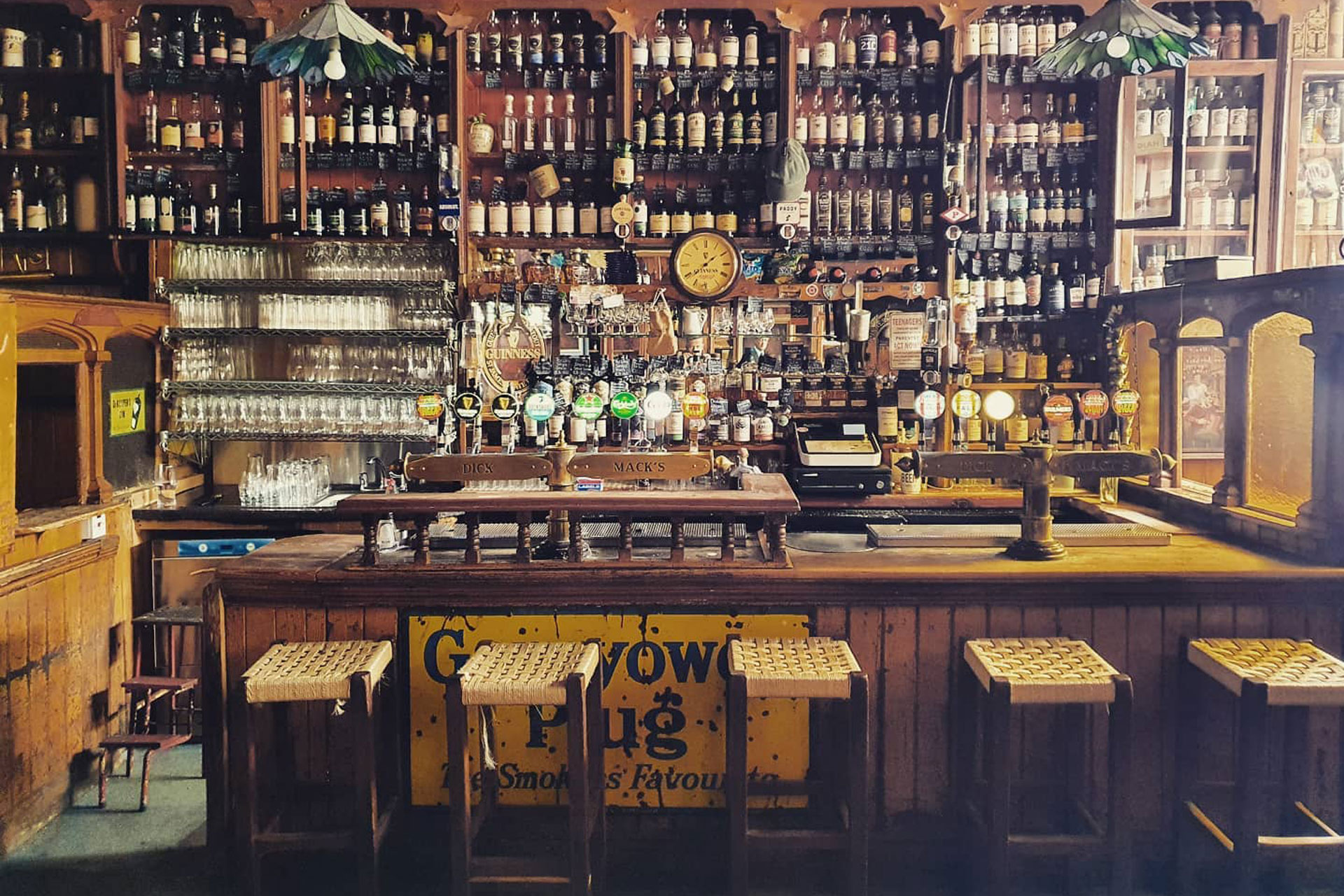 On a normal St Patrick's Day, Irish pubs across the country would be in full party mode. You can still channel this cheerful spirit, though, by tuning into Tourism Ireland's virtual pub night. The 90-minute broadcast will beam out from three Irish pubs in Dublin, Belfast and Dingle in County Kerry – think Irish music, dance classes and a lesson in how to pour a perfect pint. 17 March, 7pm. ireland.com
Cook up a DIY Irish feast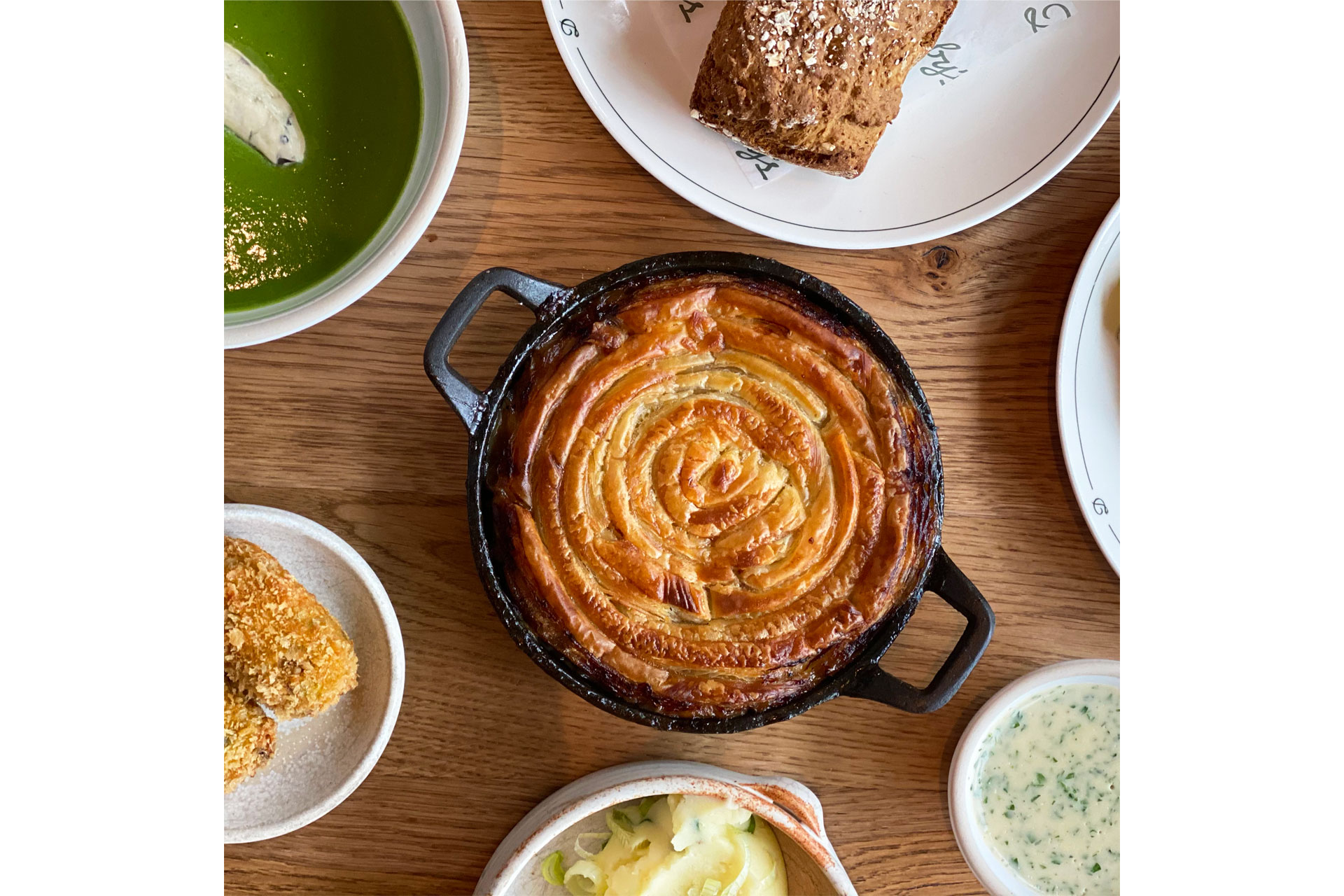 Cook up an Irish-inspired storm with the help of a restaurant DIY meal box. Robin Gill is offering a kit from his restaurant Darby's, in which you'll feast on ham hock & Gubbeen croquettes with Robin's soda bread followed by a beef & Guinness pie, plus a Guinness custard tart dessert. And, as if that wasn't quite enough Guinness, the box comes with four cans of the stuff too. £75 for two people, order.storekit.com
Elsewhere, Hop House 13 has teamed up with three Irish chefs to create a meal kit. This includes scampi and chips by Anna Haugh (Myrtle), a black pudding burger by Patrick Powell (Allegra) and a crispy fried Crubeen bun courtesy of Nick Fitzgerald (Tacos Padre). Toast to the occasion with some lager – four cans come in the box. £65, popup.bignight.app
Another option is to order pizza from Homeslice, who is marking the occasion with a limited edition 'Black and Gold' pizza featuring Clonakilty black pudding, Guinness braised sticky onions and sliced Yukon Gold potatoes, topped with Fior di Latte mozzarella and Coolea cheese shavings from County Cork. Available for the week of 17 March, homeslice.co.uk
Tune into the St Patrick's Festival online
A virtual parade, contemporary Irish music, comedy shows – just some of the things going on this month as part of the online St Patrick's Festival. This year's theme is Dúisigh Éire, which translates as Awaken Ireland – a clarion call to rise and embrace the brighter days ahead. More than 100 events will be showcased through St. Patrick's Festival TV (SPF TV). 12 – 17 March, stpatricksfestival.ie
Watch Irish films
Since being founded in 2010, Irish Film London has been presenting the best of Irish film to UK audiences, running various events throughout the year. This St Patrick's Day, the not-for-profit is running an online extravaganza of Irish film via its brand-new digital events page, including features, shorts, live Q&As and industry talks. The event is part of the Mayor of London's wider annual St Patrick's Day Festival, now in its 19th year, which celebrates the contribution of the Irish to the capital. 13 – 17 March, iffh.eventive.org
Explore the World's Smallest Pub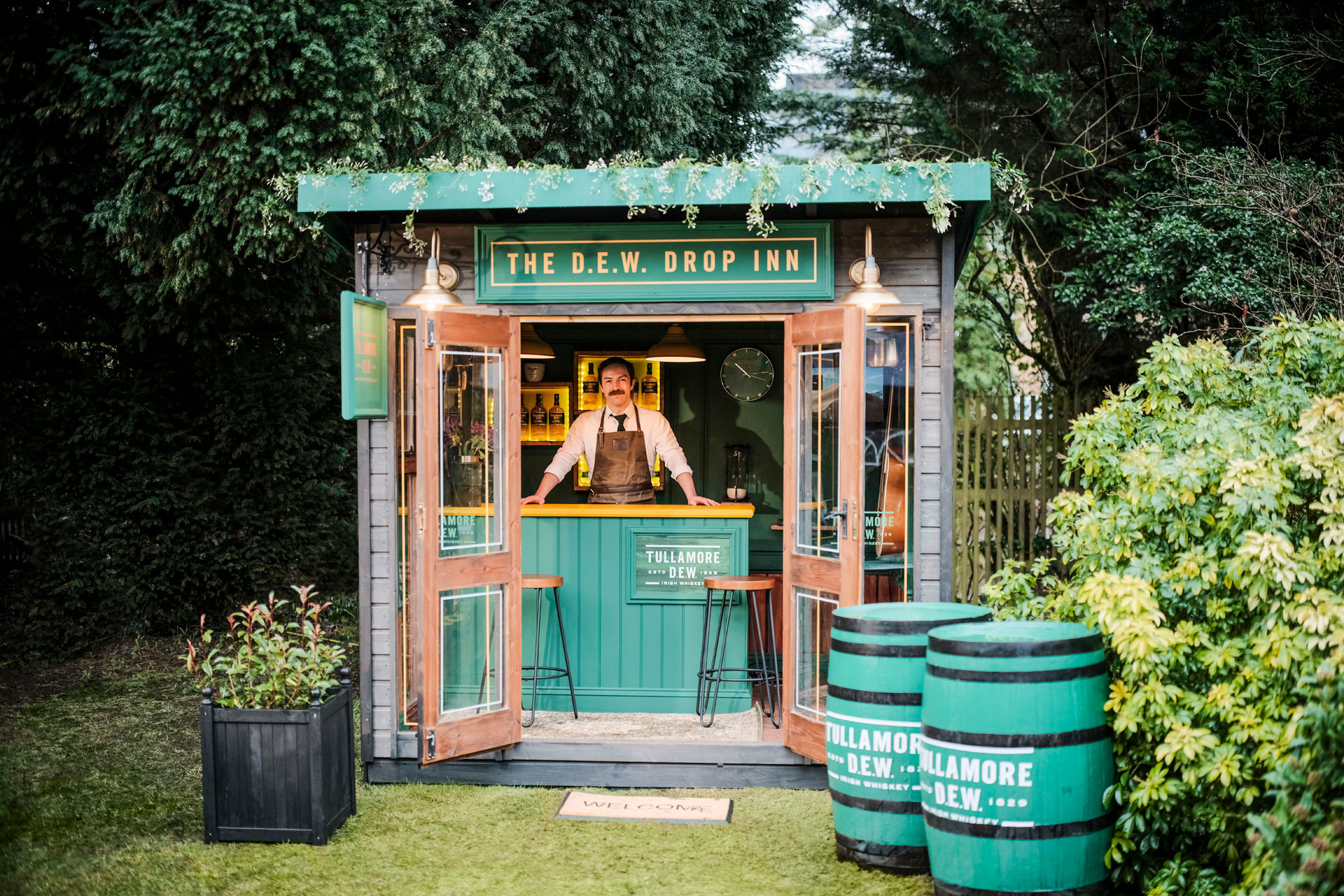 Tullamore D.E.W. has launched the world's smallest Irish pub, available to tune into online. Once inside, virtual visitors will be able to create their own St Patrick's Day experience, whether you fancy songs from Irish singer Carrie Baxter, comedy from comedian Alison Spittle, cocktail-making classes or a simple Irish-style toast. tullamoredew.com
Make Richard Corrigan's soda bread
Irish chef Richard Corrigan (Corrigan's Mayfair) shares his mother's special soda bread recipe.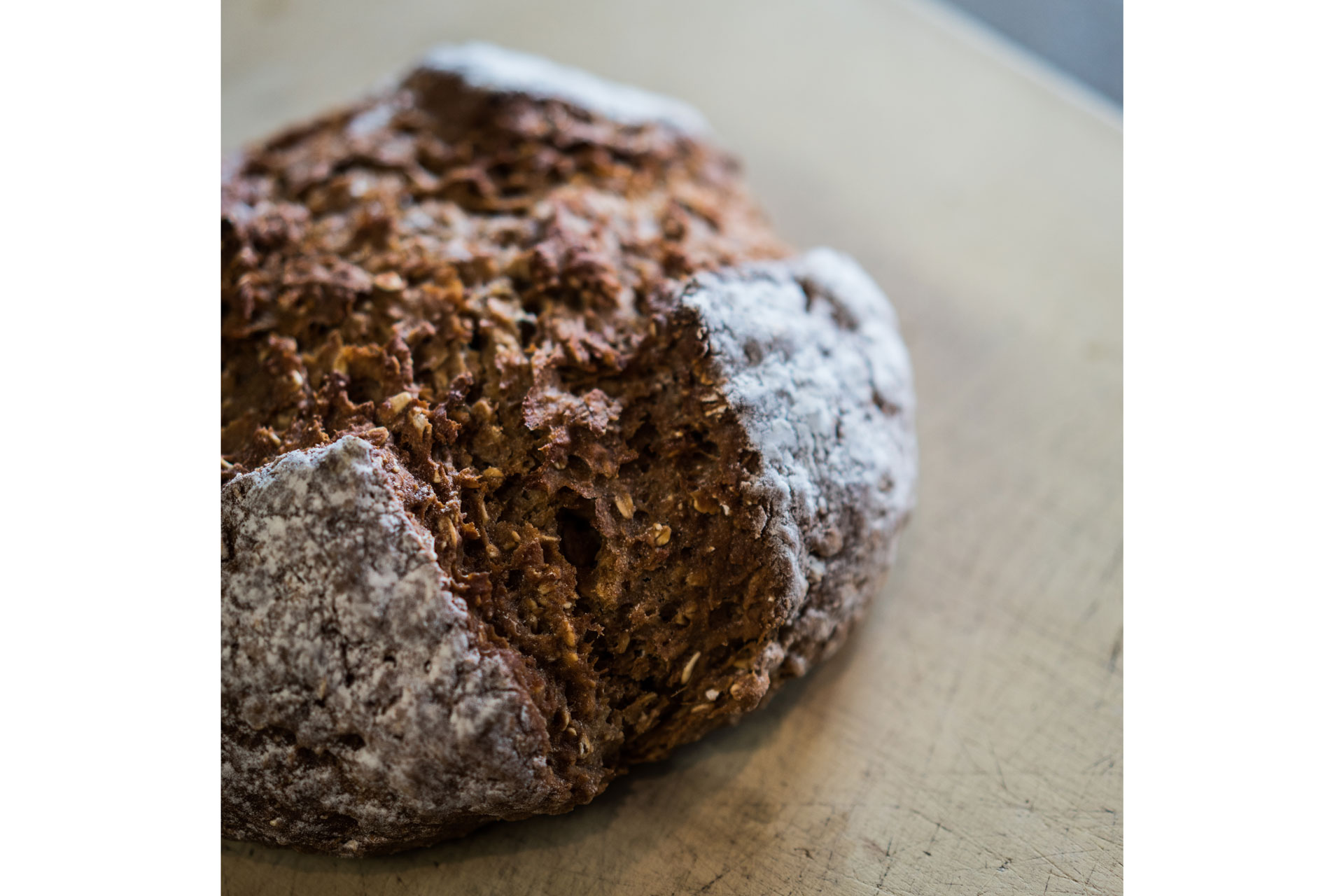 Makes one large loaf
Ingredients
250g plain flour
10g salt
15g sodium bicarbonate
150g whole meal flour
150g jumbo oat flakes
1 tbsp clear honey
1 tbsp black treacle
500ml buttermilk
Method
Pre-heat the oven to 200°C and line a baking sheet with greaseproof paper.
Combine all of the dry ingredients together in a bowl. Make a well in the centre, then mix in the honey, treacle and buttermilk, working everything together lightly with your hands until you have a loose, wet dough.
Flour your hands and shape the dough into a round and lift it onto the lined baking sheet. Cut a cross in the top (as the loaf cooks this will help to separate it into quarters).
Transfer to the oven and bake for about 45 minutes or until the loaf sounds hollow when you tap the base with your knuckles.
Transfer a wire rack, cover with a damp cloth and leave to cool. Don't even think of putting dairy spread on it. This bread needs and deserves butter.
Have a traditional Irish coffee
Mix up this Irish coffee recipe from Mr Black.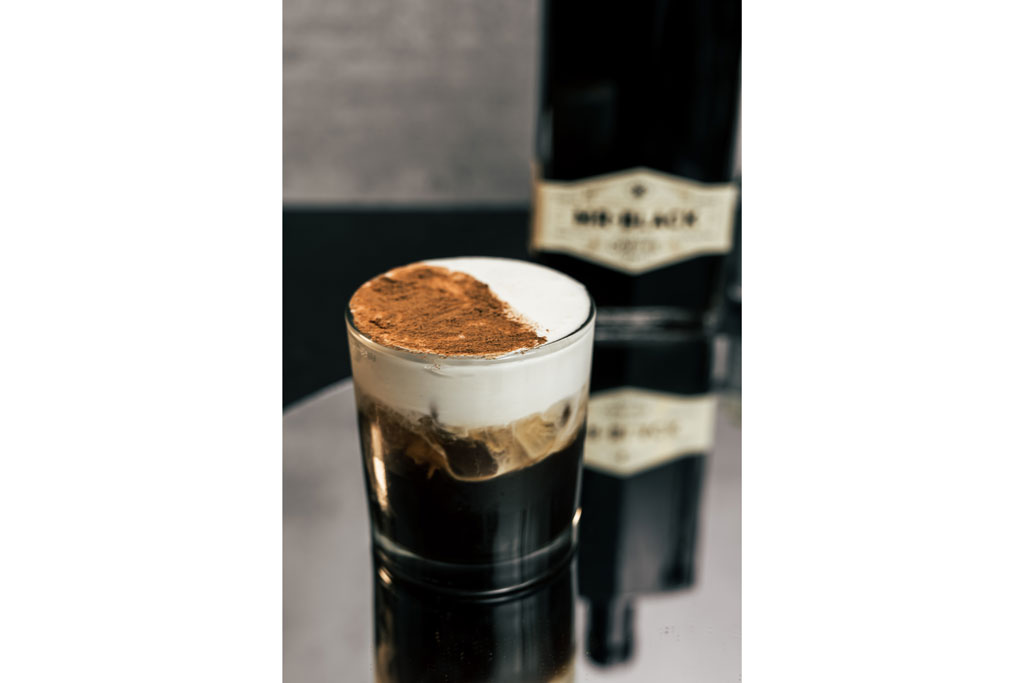 Ingredients
30ml Mr Black Coffee Liqueur
30ml whiskey
30ml simple syrup
140ml of fresh, hot, quality arabica coffee
Whipped cream
Method
Combine all ingredients in a pre-warmed Irish coffee glass, top with fresh whipped cream.
READ MORE:
How To Celebrate Mother's Day At Home / St Patrick's Day Recipe: Irish Steak Tartare