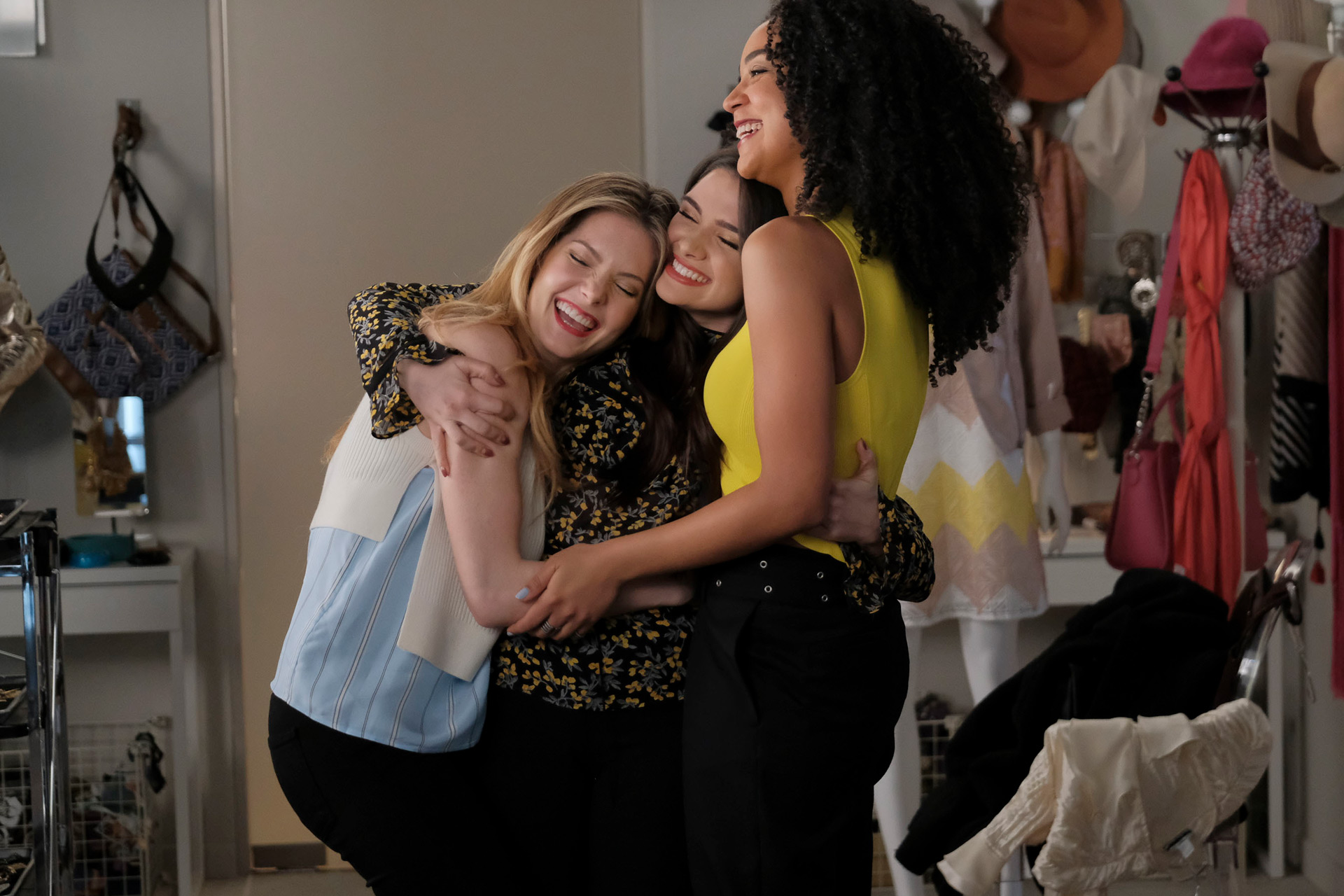 Here's How To Watch The Bold Type In The UK: Season 5 Is Finally Here
Catch this buzzy series on the BBC
There's a whole lot of thrilling new film and TV on the way this autumn – but if you're looking for a comfort show to get stuck into, look no further than The Bold Type. The final season of this fun, female-centred and utterly addictive series is available in the UK at last, and we've got all the details.
Here's How To Watch The Bold Type In The UK: Season 5 Is Finally Here
It's a big claim to make, but The Bold Type just might offer everything you could want from a light-hearted, bingeable TV show. Glitzy New York setting? Check. Carefree female protagonists living their best lives? No question. Empowering friendships among said protagonists? Absolutely. Think Gossip Girl and Sex And The City rolled into one – updated to reflect the millennial lifestyle, of course, with some much-needed diversity, LGBTQ+ representation and pertinent political discussions.
The Bold Type hit our screens way back in 2017, and the first four seasons were originally available on Netflix. UK viewers, however, were left with no way to watch the fifth and final season (which aired in the US in 2021) until the BBC acquired the rights to the show this year. After a long wait, then, the closing season is finally here – in fact, you can screen all five seasons on BBC iPlayer right now.
The Bold Type really does offer a comforting dose of escapism, following three twenty-something female protagonists working at a global magazine called Scarlet. Jane (played by Katie Stevens) is a writer, while Sutton (Meghan Fahy) covers fashion and Kat (Aisha Dee) works in social media. Throughout the series, the trio tackle romance, career struggles and questions of identity, with a particular focus on sexuality and racial discrimination. 
If you're looking for a topical series which is still very much grounded in enviable fashion, glamorous locations and a dreamy NYC lifestyle, The Bold Type is for you. Catch season 5 on BBC iPlayer now, or dive in from the beginning.
Find The Bold Type at bbc.co.uk