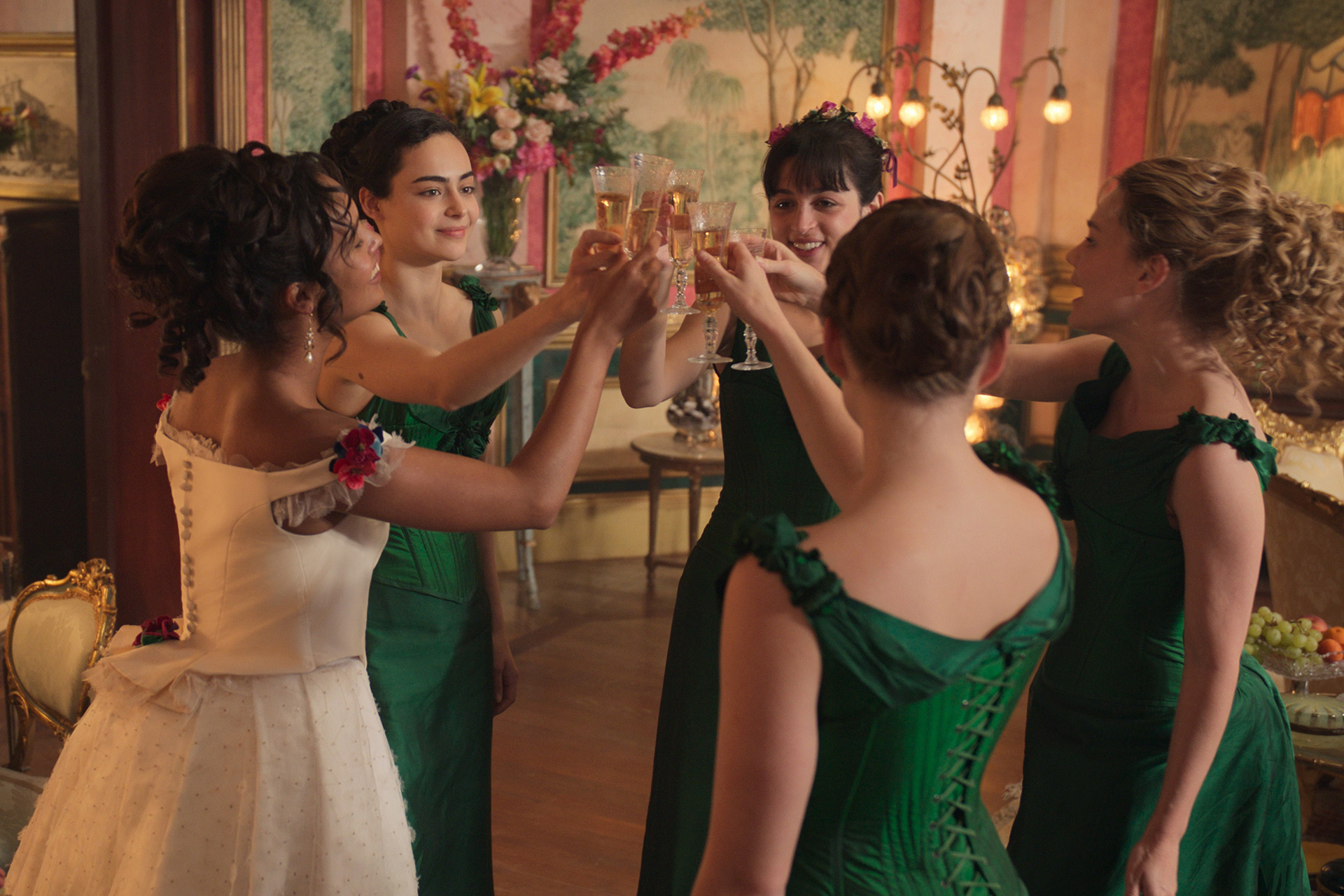 Love Bridgerton? This Is The New Period Drama For You
The show will arrive on Apple TV+ in November
From Bridgerton and Queen Charlotte to Sky Atlantic's upcoming series Mary & George, there's nothing we love more than a regency romance. The latest show to grace our screens? The Buccaneers, an eight-episode series set to air on Apple TV+ in November. Here are all the details.
The Buccaneers: Everything We Know So Far
What's It About?
The Buccaneers is inspired by an unfinished Edith Wharton novel of the same name, which was set around the time of Wharton's childhood in the 1870s. The TV series follows the daughters of America's newly rich as they travel to London with the aim of securing marriages to dashing aristocrats. According to the official press release from Apple TV+, this sparks 'an Anglo-American culture clash' as the protagonists exhibit 'a refreshing disregard for centuries of tradition. Sent to secure husbands and titles, the buccaneers' hearts are set on much more than that.' Scandals are sure to abound.
Who Stars In The Buccaneers?
The biggest name in the cast is Christina Hendricks – known for roles in Mad Men and Good Girls – who will play The Buccaneers' matriarch, Mrs St. George. You might also recognise protagonist Kristine Frøseth from Netflix's The Society.
Other leading actors include up-and-coming stars Alisha Boe, Josie Totah, Imogen Waterhouse, Mia Threapleton and Aubri Ibrag. Meanwhile, the ensemble cast is made up of Josh Dylan, Guy Remmers, Matthew Broome and Barney Fishwick.
The show is led by an all-female creative team: it was written by series creator Katherine Jakeways and directed by BAFTA Award winner Susanna White, who both serve as executive producers alongside BAFTA Award nominee Beth Willis. 
Is There A Trailer?
No trailer just yet.
When Will The Buccaneers Be Released?
The Buccaneers will hit Apple TV+ on 8 November 2023.