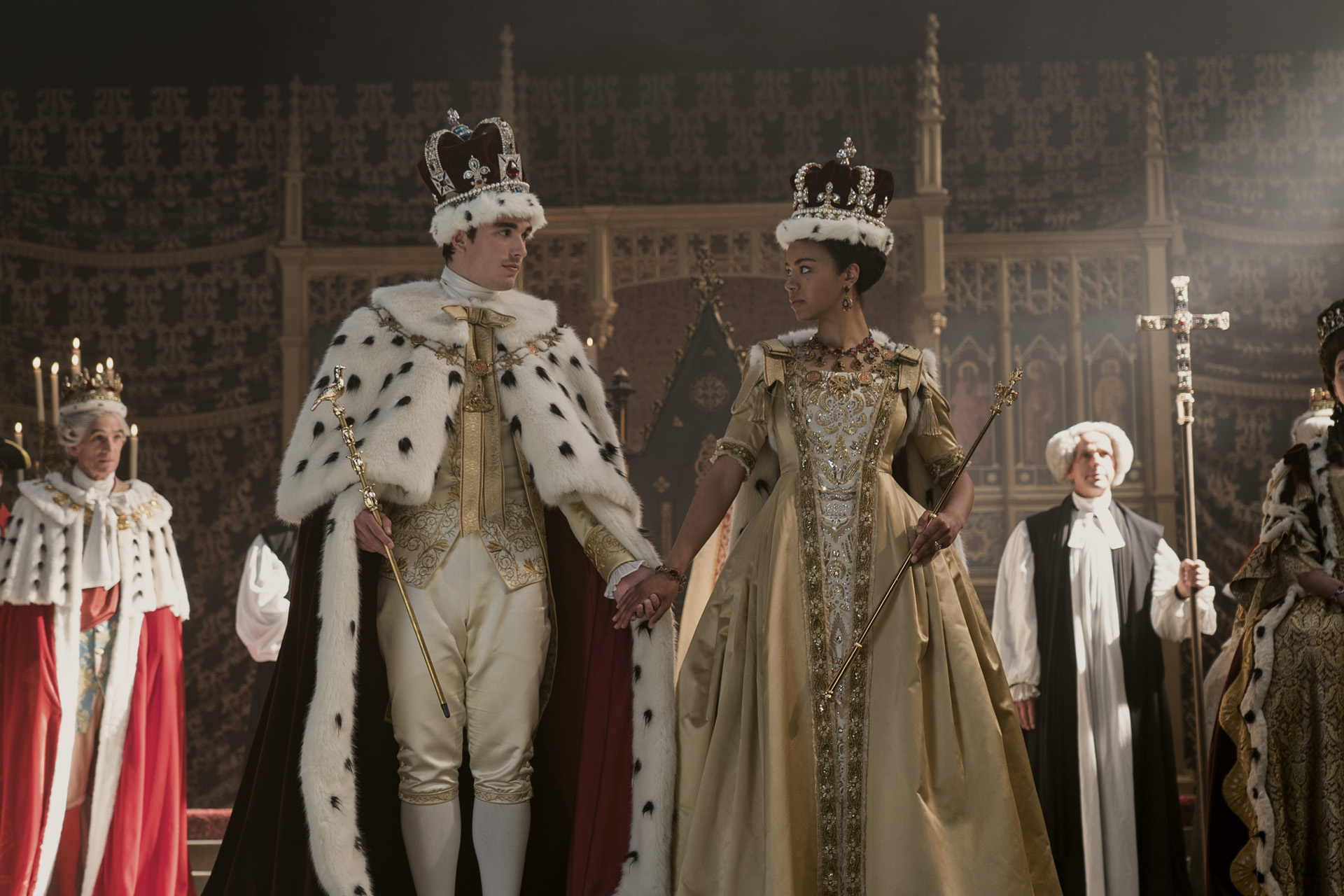 Where Was Queen Charlotte: A Bridgerton Story Filmed? (& Can You Visit?)
Netflix's Bridgerton spin off has finally arrived
Whisking us back 50 years before Daphne met the Duke of Hastings in season 1 of Netflix's smash hit, Bridgerton, Queen Charlotte: A Bridgerton Story has finally landed on our screens – and at a very regal time indeed. The series centres a young Queen Charlotte (India Amarteifio), following the early stages of her marriage to King George (Corey Mylchreest) in 1761. Naturally, like its predecessor, the show is brimming with stunning filming locations, from stately homes to ornate palaces , with some bonus destinations not previously used in Bridgerton (though there is some crossover). But where are these gorgeous destinations? And can you visit? Here are all of the Queen Charlotte filming locations, plus everything you need to know about paying them a visit.
Read the C&TH Responsible Tourism Guide
Where Was
Queen Charlotte: A Bridgerton Story
Filmed? (& Can You Visit?)
Where Was
Queen Charlotte
Filmed?
Queen Charlotte was filmed in the United Kingdom, according to Netflix. Filming mainly took place in the south of England in some of the nation's finest stately homes and palaces, stretching from Oxfordshire to the South Downs. Unlike Bridgerton, there's less Bath and Greenwich scenery, and less promenading (as Queen Charlotte and King George never actually court), but the vistas are stunning nonetheless.
Queen Charlotte
Filming Locations
1. Blenheim Palace
Blenheim Palace was used for filming scenes in Buckingham House (more commonly known today as Buckingham Palace) in Queen Charlotte. This is where King George resides, so much of the show's action takes place within these hallowed walls – where, coincidentally, Winston Churchill was born. That said, two other filming locations were used in addition to this beautiful Oxfordshire country house: Hatfield House in Hertfordshire, which you might recognise from The Favorite (2018), Pride and Prejudice and Zombies (2016), The Crown, or perhaps the Jonas Brothers' music video, 'Sucker'; and Hampton Court Palace in Richmond, which you might recognise from The Theory of Everything (2014), Cinderella (2015), Mamma Mia: Here We Go Again! (2018), and Bridgerton itself. 
Can You Visit? Yes, Blenheim Palace is a popular tourist spot, and makes for a lovely day out steeped in history. blenheimpalace.com 
2. Belton House
The gardens where Charlotte and George first meet is really Belton House. If you'd like to wander through the same gardens as Charlotte and George, it'll be a trip to Lincolnshire for you. This National Trust Grade I listed country house isn't quite splendid enough to pass for Buckingham House, but the lush Italianate gardens will do the job nicely. 
Likewise, while King George supposedly lives in Kew Palace, you'll find his real bedchamber along with Dr Munroe's lab at Belton House.
Can You Visit? Yes, Belton House is a National Trust property, so always open to visitors. (Well, during its opening hours, anyway.) nationaltrust.org.uk 
3. Waddesdon Manor
The exterior of Kew Palace, likewise, is not as it seems. In Queen Charlotte, you're actually looking at Waddesdon Manor in Buckinghamshire, where the botanical gardens, conservatory and field all stand in for Kew Palace. 
Can You Visit? Yes – and you can even stay the night in a Grade II listed boutique hotel, featuring 16 bedrooms and a modern 2 AA rosette bar and restaurant. waddesdon.org.uk 
4. Merton College
Charlotte and George get married in St James's Chapel, aka The Chapel Royal, but filming actually took place at Merton College, Oxford. One of the University of Oxford's oldest colleges, Merton College's chapel dates back to the 13th century. The exterior scenes (and a couple of additional interior scenes), however, were filmed a one and a half hour drive east at Hatfield House in Hertfordshire. Movie magic!
Can You Visit? Yes, although entry is restricted due to this being a working college and home to many students. Luckily, entry tickets (£5) include access to the college's four quads as well as its beautiful chapel. Check the entry times before you visit. merton.ox.ac.uk 
5. Hampton Court Palace
Back to Richmond for Hampton Court Palace which, as well as standing in for Buckingham House, appears in Queen Charlotte as St James's Palace. Both built in the 1500s, these Tudor palaces bear a slight resemblance – though St James's Palace would certainly be trickier to film at, as it still functions as the monarch's royal court, sitting in Westminster, right in the centre of London. You'll also see Hampton Court Palace playing the exterior of the Danbury Estate.
Can You Visit? Yes – and you can even have a guided tour. hrp.org.uk 
Also used to flesh out the image of St James's Palace are:
Wilton House

in Salisbury, particularly the tea room and sitting room.

wiltonhouse.co.uk

 

Syon House

in Hounslow, though only a few corridors.

syonpark.co.uk

 

Goldsmith's Hall

in the City of London, particularly the King's chambers and the palace hall.

thegoldsmiths.co.uk

 
6. Dorney Court
Before the Danburys are titled Lords and Ladies and moved to a grand estate, they reside in a Tudor mansion. The real Dorney Court was used for filming, a Grade I listed manor house right at the southern tip of Buckinghamshire. A frequent film star – spot Dorney Court in Sliding Doors (1998) and All Is True (2018), for example – the property has been open to the public since 1981, though it is still owned privately.
Can You Visit? Yes, with guided tours on offer, too. You could even get married here… dorneycourt.co.uk 
7. Badminton Estate
If you'd like to step inside the Danbury Estate, it's over to nearby Gloucestershire for you, where the stunning Badminton Estate sits among 52,000 acres of land. Though it remains a privately-owned property, filming often occurs in the splendidly preserved rooms; you might recognise it from Bridgerton, for example, or The Pursuit of Love (2021).
Can You Visit? Yes, although typically only for a specific event or if you'd like to get married there. badmintonestate.com 
8. Bath Assembly Rooms
Travelling westerly to the ancient spa town of Bath – a firm Bridgerton favourite – we see the Bath Assembly Rooms in Queen Charlotte playing the role of the ballroom at the Danbury Estate. Located in the heart of the city, they were originally built as a socialising spot for society's elite, opening in 1771 with a grand ball, and being frequented by the likes of Jane Austen and Charles Dickens. A popular destination for filming Georgian films, Austen fans will recognise the property from the BBC's adaptations of Northanger Abbey (1986) and Persuasion (1995). 
Can You Visit? Yes, and exhibitions are frequently held here, too. nationaltrust.org.uk 
9. Ditton Manor
Queen Charlotte was born in Germany at Untere Schloss. No treks to Germany for us, however: filming in the series took place at Ditton Manor in Berkshire, with some interiors shot at Wilton House (also used for St James's Palace). 
Can You Visit? Not really, unless you have an event to plan. dittonmanor.com
10. Queen's House
What's a Bridgerton-universe series without a trip to Greenwich? The Royal Borough's Queen's House features in Queen Charlotte as the Royal College of Physicians, where (spoiler?) George pursues alternative treatment for his ailments. 
Can You Visit? Yes – and it's free of charge! rmg.co.uk 
11. Firle Place
Before she becomes a Bridgerton, Violet – the Bridgerton mother – is known as Violet Ledger, and resides at her family estate, Ledger Estate, which shares a border with the Danbury Estate. In reality, filming took place at Firle Place, a country house in the South Downs in Sussex. Dating back to the Tudor era, the property was extensively remodelled in the Georgian era, making it the perfect mix of old and stylish, apt for use in Queen Charlotte. It also recently played the role of Hartfield in Netflix's Emma (2020). 
Can You Visit? Firle Place is a private property, so you typically cannot visit. That said, the property does open its doors during specific visiting seasons. In 2023, that's Sundays, Mondays and Tuesdays between 28 May–24 October; tickets must be booked in advance. firle.com 
12. Hackney Empire
When Queen Charlotte goes to the opera, she's actually slumming it in East London at the stunning Hackney Empire theatre. Dating back to 1901, this Grade II* listed building was designed by Frank Matcham, and has hosted performances by the likes of Charlie Chaplin and Julie Andrews.
Can You Visit? Yes – see what's on at hackneyempire.co.uk 
Queen Charlotte: A Bridgerton Story is streaming now on Netflix.
Featured image: (L-R) Corey Mylchreest as Young King George and India Amarteifio as Young Queen Charlotte in episode 103 of Queen Charlotte: A Bridgerton Story. (Liam Daniel/Netflix © 2023, cropped).