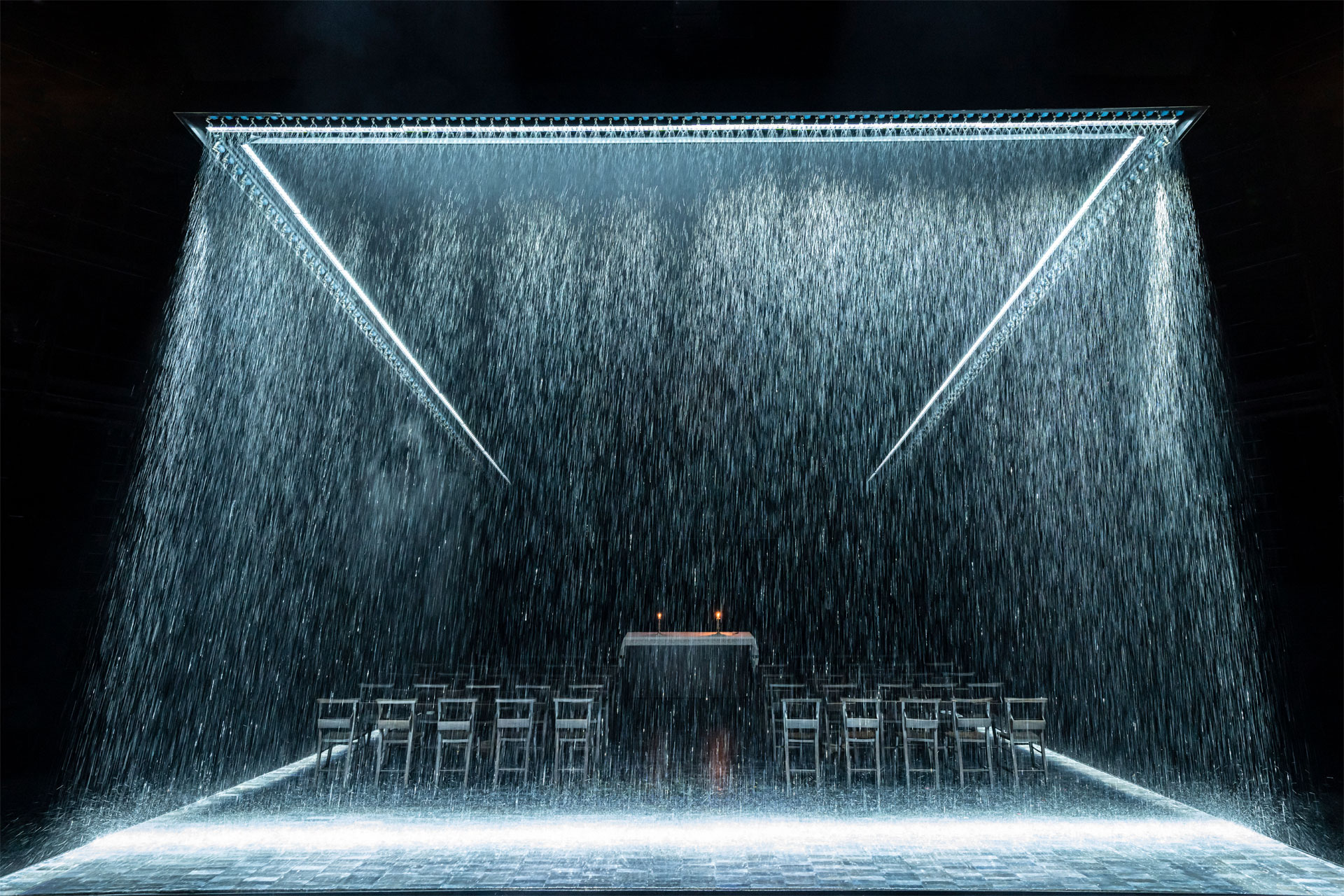 Review: The Crucible, National Theatre
---
Arthur Miller's play sees an astonishing performance at the National Theatre
An incredible staging of Arthur Miller's The Crucible, directed by Lyndsey Turner, unfurls on the National Theatre's Olivier stage. Caroline Phillips reviews. 
When girls started yelping and convulsing and then went limp or rigid, witchcraft was diagnosed. This was Salem, Massachusetts in 1692. The Crucible —which was first staged in New York in 1953 —was, as is well known, Arthur Miller's partly-fictionalised story of the Salem witch trials: a quasi-allegorical play based on the story of the pre-adolescents' denunciations that gripped Salem and which saw hundreds of townsfolk accused of witchcraft and sent to their deaths. The play was Miller's response to the paranoia and hysteria of post-war US politics, when Communists and suspected Commies were treated as devils in need of exorcism by senator Joe McCarthy and his like; something Miller witnessed personally.
The Salem arrests nearly always led to the accused confessing: if you didn't admit your witchery, you were sent to the gallows. You were also more likely to be charged with witchcraft if you were the object of envy —powerful or monied, say — or if you expressed scepticism about the workings of the court: thereby offering a chance for twisted revenge and petty resentments to play out. The authorities prosecuted with impunity, and nobody walked away free and innocent.
So to Lyndsey (Under Milk Wood, Top Girls) Turner's revival of The Crucible. Although the focus of her production is more on Puritan fundamentalism and theocracy, it also brings to mind 21st century cancel culture, group-think and Trumpian, among others, scapegoating.
Erin Doherty (Princess Anne in The Crown) is a frantic and frenzied Abigail Williams, miscreant leader of the pack of girls who claim to have been singled out by the Devil; and a woman with a blindly destructive passion for John Proctor, a farmer. Brendan Cowell shines as Proctor, the play's protagonist: initially patriarchal, rough, and combative and, finally, wretched, bewildered and broken but with quiet integrity and independence as he refuses to join the group-think. Karl Johnson gets a big thumbs up as old farmer Giles, whose amusing (one of the play's few light moments) misgivings about his third wife not letting him see what she's reading – and worse, the fact of her reading books at all — sets off a devastating train of events.
It's an emotionally charged play but nonetheless, overall the cast is too supercharged in the first half, the tone too urgent, the emotional dial switched too high: it feels sometimes too unrelentingly shouty and uncontained. But the play is a masterpiece, and it's almost impossible for something born of a script of such merit to lose its way: the cumulative, harrowing and inexorable internal logic and group-think; the dread, horror and impending doom: they're all in the script, and played out in front of us.
The aesthetics are also impeccable: the lighting, music, costumes —the forerunners of the puritanical clothes of the hard-bitten American farmers in Grant Wood's famous American Gothic —and beautiful staging. The close-knit community, bound by puritanical belief, is claustrophobic and suffocating —a feeling heightened by no major scene changes and the spare set. Before each scene, designer Es Devlin opens the action behind a 'curtain' of lit cascading rain, the luminescent beauty of that almost biblical screen of water falling to the front of the stage counterbalanced by the bleak and cavernous darkness behind it. The group of girls in pink pinafores crying out in hysteria seem all the more powerful and spooky from being in a synchronised, swaying pink mass.
This is theatre on a grand scale. At the end, there's an overwhelming atmosphere of complete helplessness. And of three hours well spent.
The Crucible at the National Theatre is playing until 2 November 2022, and will be released in UK/Ireland cinemas as part of NT Live from 26th Jan and internationally from 2 March 2023. nationaltheatre.org.uk