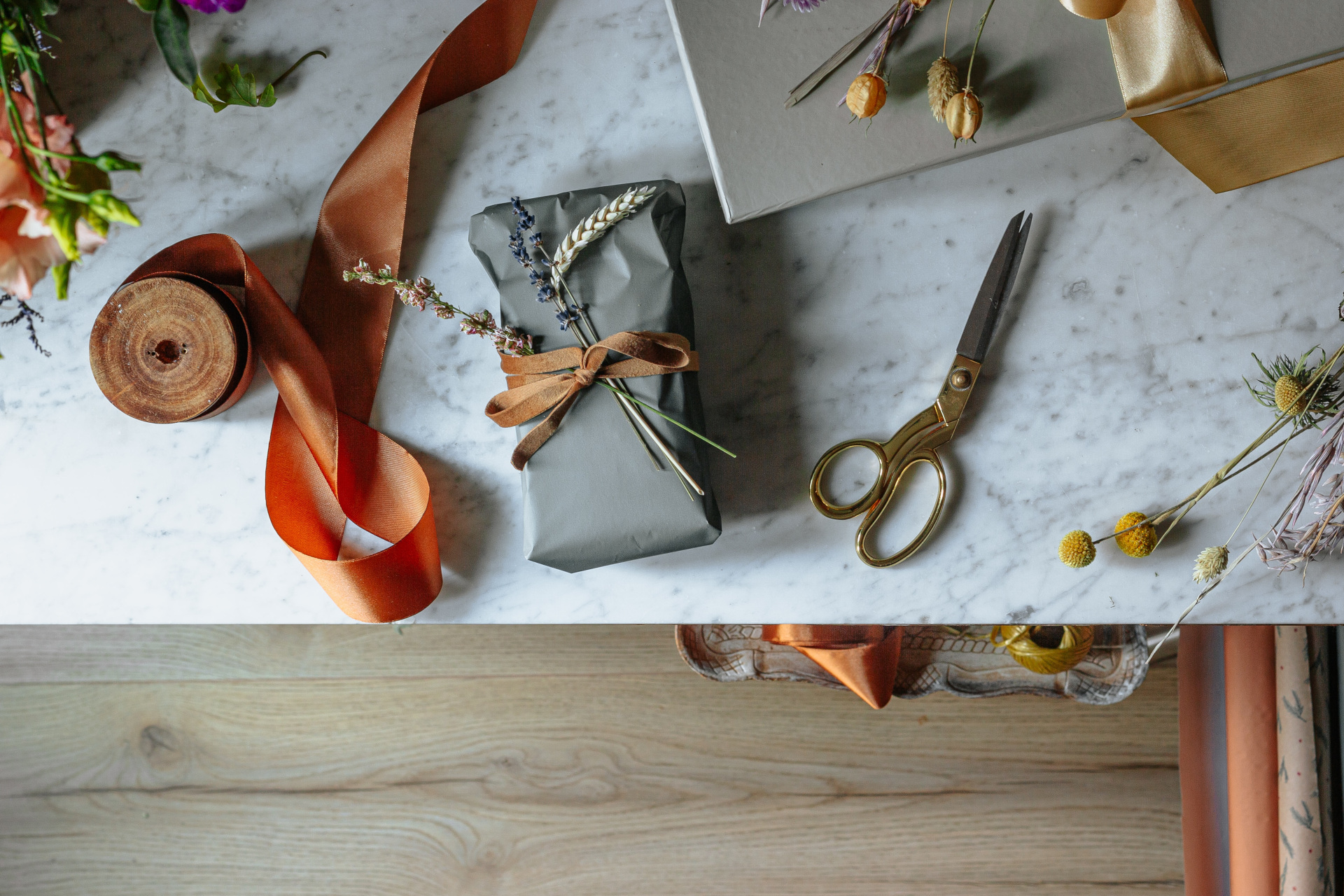 The Green Coach: Giving Back To The Planet At Christmas
How to cut your carbon footprint over the festive season
We all love Christmas, but sadly it's also the most wasteful time of the year. One in seven of us buy more food than we need, with millions of mince pies and turkeys sent to landfill, plus endless wrapping paper goes in the bin. Not to mention all the unused gifts, deforestation of trees, and trips across the country to see family and friends. All in all, the carbon footprint of Christmas is massive. So what's the best way to approach the festive season from a conscious perspective? Lucy Johnson, founder of sustainable lifestyle consultancy Green Salon, shares her top tips for a more eco-friendly Christmas.
The Green Coach: How To Have A More Eco-Friendly Christmas
Dear Lucy,

I'm not sure about Christmas anymore. I feel like it's all about giving: giving to my friends, my family and everyone else. But at the same time I feel like I'm taking from the planet with everything that I buy and that we all consume. Is there a way to have Christmas and still give to the planet?

Harriet
Dear Harriet,
I'm sorry to hear that you're feeling ambivalent about Christmas. In our imagination, we often paint Christmas as a glittering whirl of parties, presents and pageantry. But the peculiar thing about Christmas is it can feel like there's so much pressure to enjoy ourselves that it ends up backfiring and not being 'the most wonderful time of the year' that we long for it to be. And now, as you say, you're feeling an added pressure of wanting to do as little harm as possible to the planet in the midst of it all.
The good news is that it's not as hard as you might think to make the planet a beneficiary of your generosity. There is, of course, the obvious way of donating to a charity that protects the planet. Nowadays, you can buy acres of rainforest to protect it from loggers for friends and family, or even certificates that show you've sucked a few tonnes of carbon from the air on behalf of the recipient.
But, believe it or not, there are increasingly ways that you can buy gifts from companies that are focused not just on minimising their impact – but actively repairing the planet. Check out Dirt, a charity founded by model-turned-activist, Arizona Muse, which is focused on turning fashion into a climate solution. Her Earth Shop showcases brands that are growing cotton for clothes through regenerative agriculture that repairs the soil and turns it back into a carbon sink, drawing down CO2 out of the air.
The sustainable lifestyle consultancy, Green Salon, that I founded a couple of years ago also features companies that are working to actively regenerate the soil, forests and oceans. Star Seed is a regenerative beauty brand that not only creates the most luxurious and efficacious skincare products but also uses its production techniques to regenerate the forests of Kenya where many of its ingredients are grown. 
A delicious Christmas treat from regenerative farms, like Pipers Farm, which does the best cheese box I've ever tasted, is also a great way to give gifts that take care of the soil too.
And it's not just presents that you can subvert to take care of the planet. Did you know that you can get reusable crackers that you can use year after year? It's one way of sparing the planet a few more crackers to add to the 40 million or so that end up in the bin on Christmas Day. Kate Sproston Design's pretty Scandi design crackers can be monogrammed for you, your family or friends. Happy Crackers also has a range of reusable crackers in lots of festive patterns. 
The cost to the planet can also be a hit to our purses too, and reusables are a way of reducing that. While it might cost more to buy reusable crackers up front, you're never going to need to buy a £15 pack of six throw-away crackers again. The same is true for gift wrapping with around 108 million rolls of it ending up in the bin at significant cost to our bank accounts over many years.
One gorgeously creative approach is the Japanese art of Furoshiki or wrapping gifts in fabric. You don't have to tie yourself in knots on the correct way to tie Furoshiki, you can simply find some pretty fabric you no longer use and use it to wrap around your presents. Tie with some left-over ribbon and pop a sprig on holly or ivy in it for a present that looks beautiful and has zero impact on the environment.
If fabric wrapping isn't your thing, Aspiga sells gift bags from their cast-off fabrics, that you can use, and use and reuse, as they get gifted from person to person. And if Christmas just isn't Christmas without wrapping paper, Re-Wrapped does gorgeous 100 percent recycled wrapping paper.
Most importantly, go gently on yourself. Remember, it's not about perfection but finding small, satisfying steps to balance your life with nature. That way your Christmas can feel kind to you, your family and friends and the planet too.
Wishing you a happy and peaceful Christmas,
Lucy