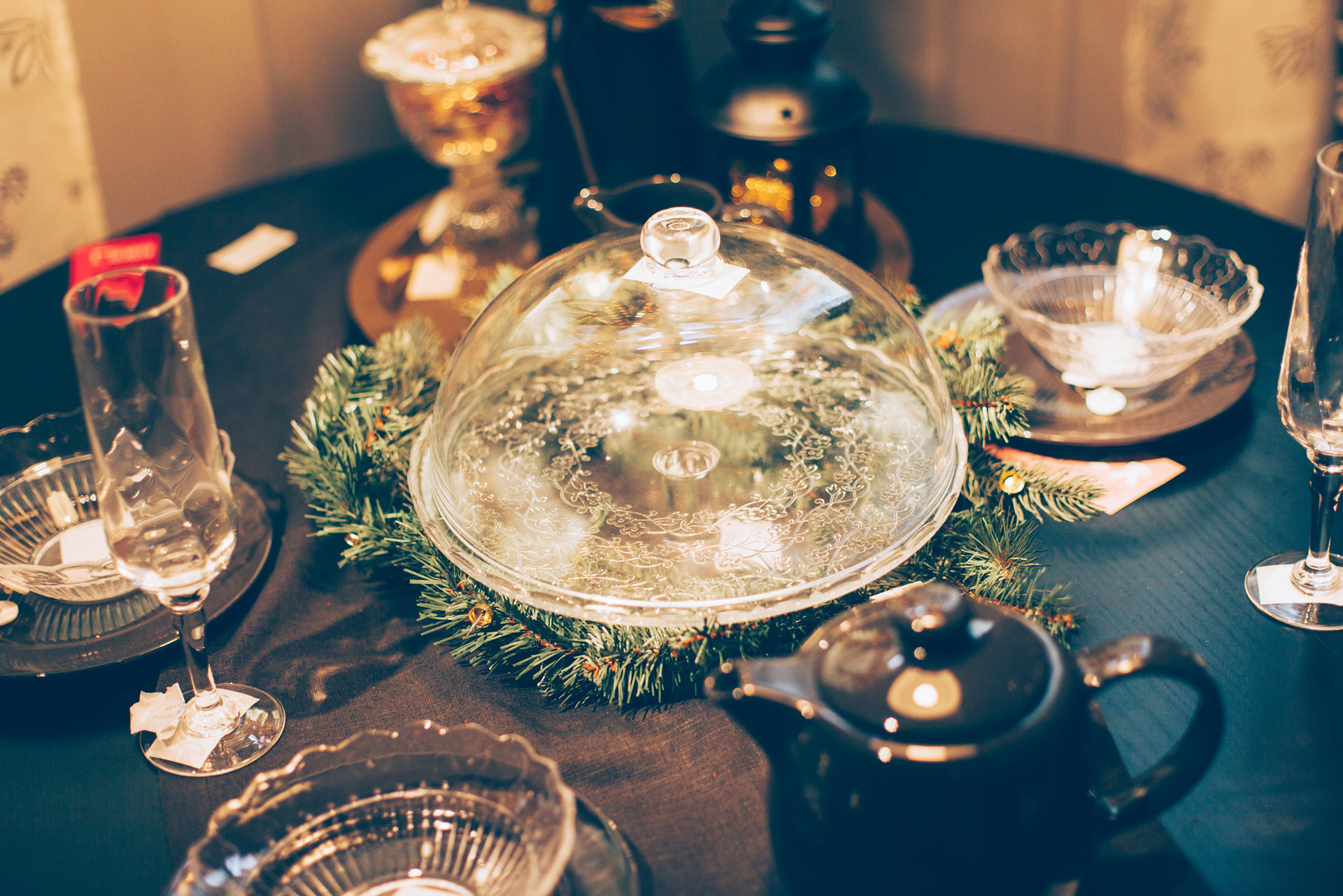 How To Have a Greener Christmas
Make this your most eco-friendly Christmas yet
According to FoodCycle, we waste two million turkeys, five million Christmas puddings and 74 million mince pies every year. Wondering how you can cut down on excess this year? Here George Rouse, Head Chef of West London catering company George's Kitchen, shares his advice on how to have a greener Christmas – plus we give you some tips from the C&TH team.
How To Have a Greener Christmas, by George Rouse
What can we do to reduce our food waste over Christmas?
Firstly, you can use pretty much all of the turkey. The day after Christmas, you can strip all the meat off and make a pie-style dish with puff pastry on top, then use leftover gravy as a sauce – once the turkey is in the pie the meat gets even more flavoursome. Turkey is really lean so it's fantastic in a curry too. You can also make a stock with the carcass – pretty much everything can go in here, except something like red cabbage which would make it bitter. Potatoes can be sautéed for breakfast the next morning or used in a frittata, and if there's leftover stuffing you can roll that up in puff pastry and make sausage rolls.
What should we look out for when buying meat and vegetables?
A lot of people are going vegetarian, but if you want to eat meat buying organic is the best way. It's also important to look at the labels to see where it's from – local is always best. We get the Wonky Vegetables box which has lots of odd bits of vegetables; they look slightly different but they're perfectly good to eat. Eating seasonally is also key.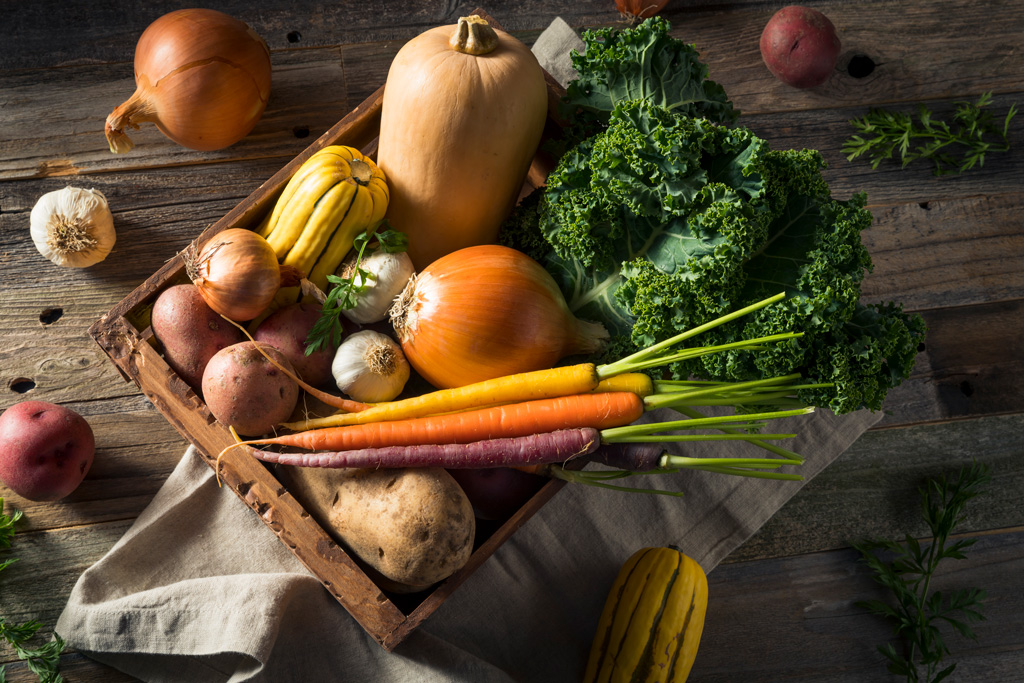 What are the best seasonal vegetables for winter?
I buy Brussel tops instead of sprouts for Christmas because of the colour – they can just be fried for a few minutes. Then squashes, carrots, parsnips and cabbages.
Salmon blinis are a popular Christmas canapé. What should we look out for when buying fish?
Farmed salmon fish is on the up: it's sustainable now and is recognised as good fish. You should look out for Irish farmed salmon, the fat content is slightly higher so when it cooks the fat melts and it makes it quite a juicy portion of fish. You should always look at where it's from too. Salmon is expensive so mackerel can be a good alternative as there's an abundance of it around the UK shores.
What about wine?
I always go for English sparkling wine over champagne, there are loads of good vineyards around the UK – to name a few there's Nyetimber, Chapel Down and Ridgeview.
What are your top vegetarian Christmas recipes?
Nut roasts are a firm favourite. We also do a mixed squash and mushroom wellington with a blue cheese sauce – squash is underrated in my view, as is pumpkin.
Any other tips for cutting waste?
One other thing is not plating up the Christmas meal, but instead putting dishes on the table and allowing everyone to serve their own. Not only does it help reduce waste, but Christmas is ultimately about family and everyone passing food round the table is a nice way of interacting. In terms of decor, I would find a tree on a local common and pick holly instead of buying it from shops, using it once and throwing it away.
Top tips from C&TH
Planning is key. Decide on meals in advance and come to the supermarket prepared with a list to save you buying more food than you need.
Download the Olio app, which connects those with surplus food to those who need it.
Buy fruit and vegetables loose where possible to minimise plastic.
Buy eco-friendly crackers – Nancy & Betty sell recyclable crackers with plastic-free gifts. Alternatively you can fill your own crackers with gifts using Keep This Cracker.
Use a compost bin for any leftover food you can't utilise.
Consider buying a smaller turkey or just a crown.