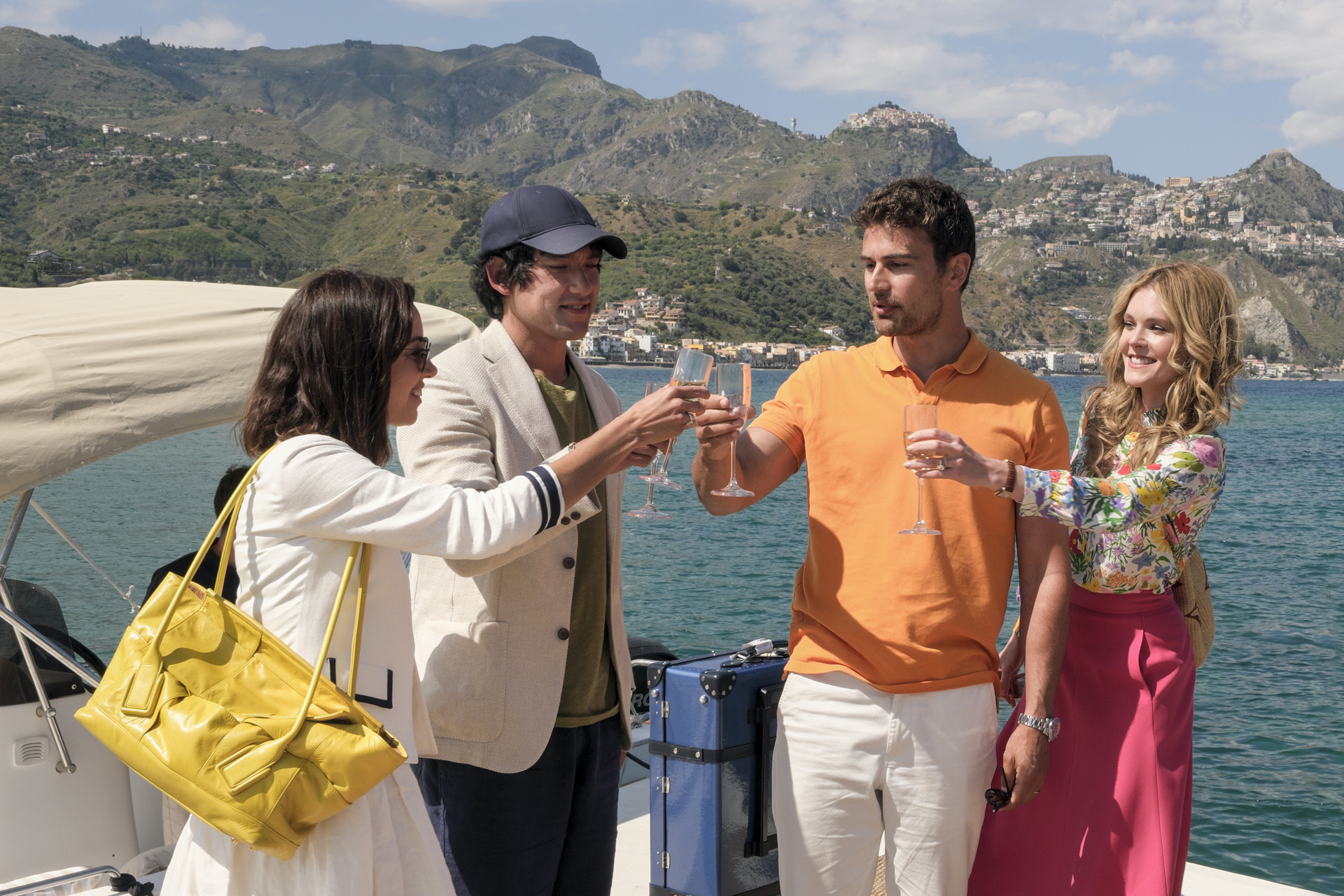 The White Lotus Season 3: What Do We Know So Far?
Our favourite satire is back for a third instalment
One of the biggest TV shows of the modern day, The White Lotus isn't hanging up its boots just yet. Following two heavily-awarded first seasons (five Emmys and two Golden Globes, to name a few), anticipation is sky-high for the third, which is currently in the works. Here are all the details we have so far.
The White Lotus Season 3: What Do We Know So Far?
Where Will The White Lotus Season 3 Take Place?
So far The White Lotus has taken us to Hawaii and Sicily, and it's looking like the location for season 3 will be equally sunny. Although it hasn't yet been officially confirmed, multiple sources – including Variety – have reported season 3 will be set in Thailand (not Tokyo, like initially suggested). You can find out more about where the show is filmed here.
What Will The White Lotus Season 3 Be About?
Fans will know the premise well: each season is set in a different location of fictional hotel group The White Lotus, and follows a group of wealthy characters staying there. The two first seasons begin by ominously showing viewers that there has been a death at the hotel, before going back to tell the interweaving stories of the various guests, which lead up to the tragic event. Both are social satires, with the first focusing predominantly on themes of wealth and colonialism, and the second looking into topics of sex, lust and love. So what's in store for season 3?
According to the show's creator Mike White, season 3 will be 'a satirical and funny look at death and Eastern religion and spirituality.' He has also said it's going to be a 'supersized' White Lotus: 'longer, bigger, crazier', adding that he is 'super excited about the content of this season'. Us too.
Who Will Be In The Cast?
Season 2 had a different cast to season 1 – bar two familiar faces: Jennifer Coolidge, who plays melancholic heiress Tanya (arguably the best of all), and Jon Gries, who plays her husband Greg (not so loveable). Given how season 2 ended (spoiler alert), it's unlikely Tanya will return for season 3. Saying that, White did previously say to Deadline: 'Jennifer is my friend and everybody loved her in the first season, and I was like, "I can't go to Italy without Jennifer." And maybe that's still the case. Like, maybe you can't go to Japan without Jennifer, either. There are so many fun actors we've worked with so far, so it's just kind of like who's available.' That was before we saw her tragic fate in season 2 – but perhaps she'll return in flashbacks? Equally, it could have been White trying to throw us off ahead of the finale. 
One thing we do know is that Natasha Rothwell, who played spa manager Belinda Lindsey in season 1, will be returning for season 3 (she confirmed this on X, previously Twitter). We also have some clues about the kinds of characters that could feature, thanks to casting calls for 13 roles, who will once again be multi-generational, ranging from 18 to 80 years old. Among these slots are 'a patriarch, a corporate executive, an actress, a couple of mothers, a misfit and a yogi'. 
When Is The White Lotus Season 3 Coming Out?
We don't have confirmation yet, but 2025 is looking likely. The new series has been delayed because of the Hollywood writers' strike, but White has said he hopes to start filming 'at the beginning of next year', according to Deadline. 'I'm seriously finishing scripts,' Mike said. 'Still waiting to be able to cast. If the SAG strike isn't resolved soon, then yeah, we'd have to push again because the show has a new cast every season, so there's lots of parts to cast… I'm more than eager to get going.'