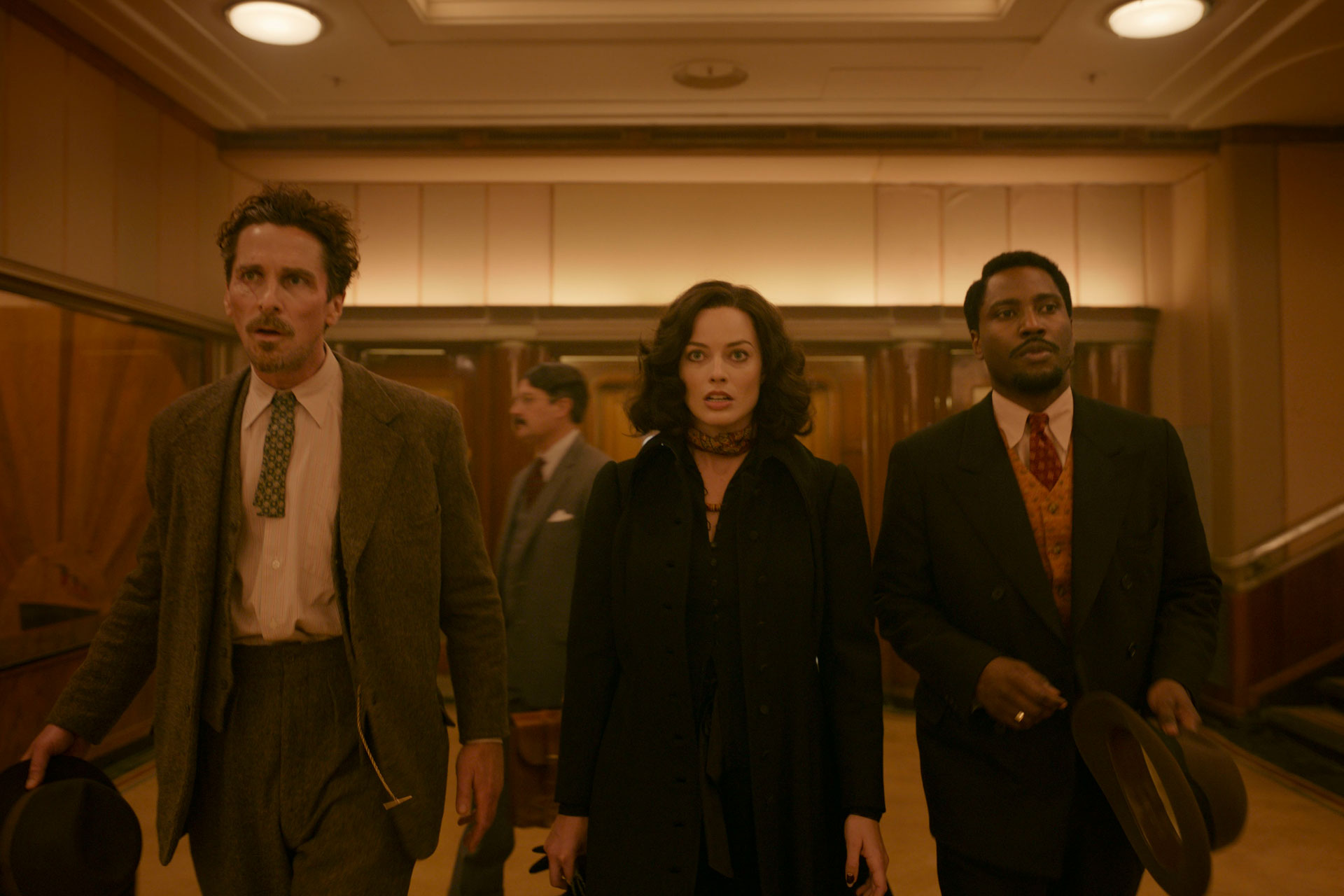 Amsterdam Film: Everything You Need To Know
---
The lowdown on David O. Russell's upcoming film
Margot Robbie, Robert de Niro, Taylor Swift, Christian Bale, John David Washington… no, not a guestlist for the Oscars, but the cast of the most star-studded movie of the year, Amsterdam. The film has generated a big buzz since the trailer was released: not only is it jam-packed with A-listers, but it's the first film from David O. Russell since his 2015 film Joy. Read on for all the details.
What's the plot of Amsterdam?
Described as an 'original romantic crime epic', Amsterdam is set in the 1930s. It follows three characters – a doctor, a nurse and a lawyer – who witness a murder and become prime suspects, which leads them down a path of discovering 'one of the most outrageous plots in US history'. As Bale's character says in the trailer, the trio form a pact to protect each other 'no matter what'. From the trailer, it looks like the film will blend comedy with action, with a light-hearted tone balanced against the murder mystery plot.
Who's in the cast?
The cast list for Amsterdam reads like a who's who of Hollywood. Robbie, Bale and Washington play the leads, alongside a long list of other big names: Anya Taylor-Joy, Rami Malek, Robert de Niro, Chris Rock, Zoe Saldana, Mike Myers, to name a few – alongside, intriguingly, Taylor Swift. She's dipped her toe in the movie sphere a couple of times before, starring in the Cats musical and appearing briefly in romcom Valentine's Day, but never in a film of this calibre. It's unclear how big of a role she'll have in Amsterdam, but it's thought she plays the daughter of a dead man whose murder is at the centre of the story.
Who's involved behind the scenes?
The celebrity allure of the movie extends behind the scenes too. Alongside O. Russell as director, music artists Drake and Adel Nur were co-producers for the film.
Is there a trailer?
Yes, you can watch it below.
When is the release date?
Amsterdam will premiere in UK cinemas on 4 November 2022.
Main image: (L-R): Christian Bale, Margot Robbie, and John David Washington in 20th Century Studios' AMSTERDAM. Photo courtesy of 20th Century Studios. All Rights Reserved.
MORE MOVIES:
Blonde: The New Marilyn Monroe Biopic / The Lowdown on the New Barbie Film