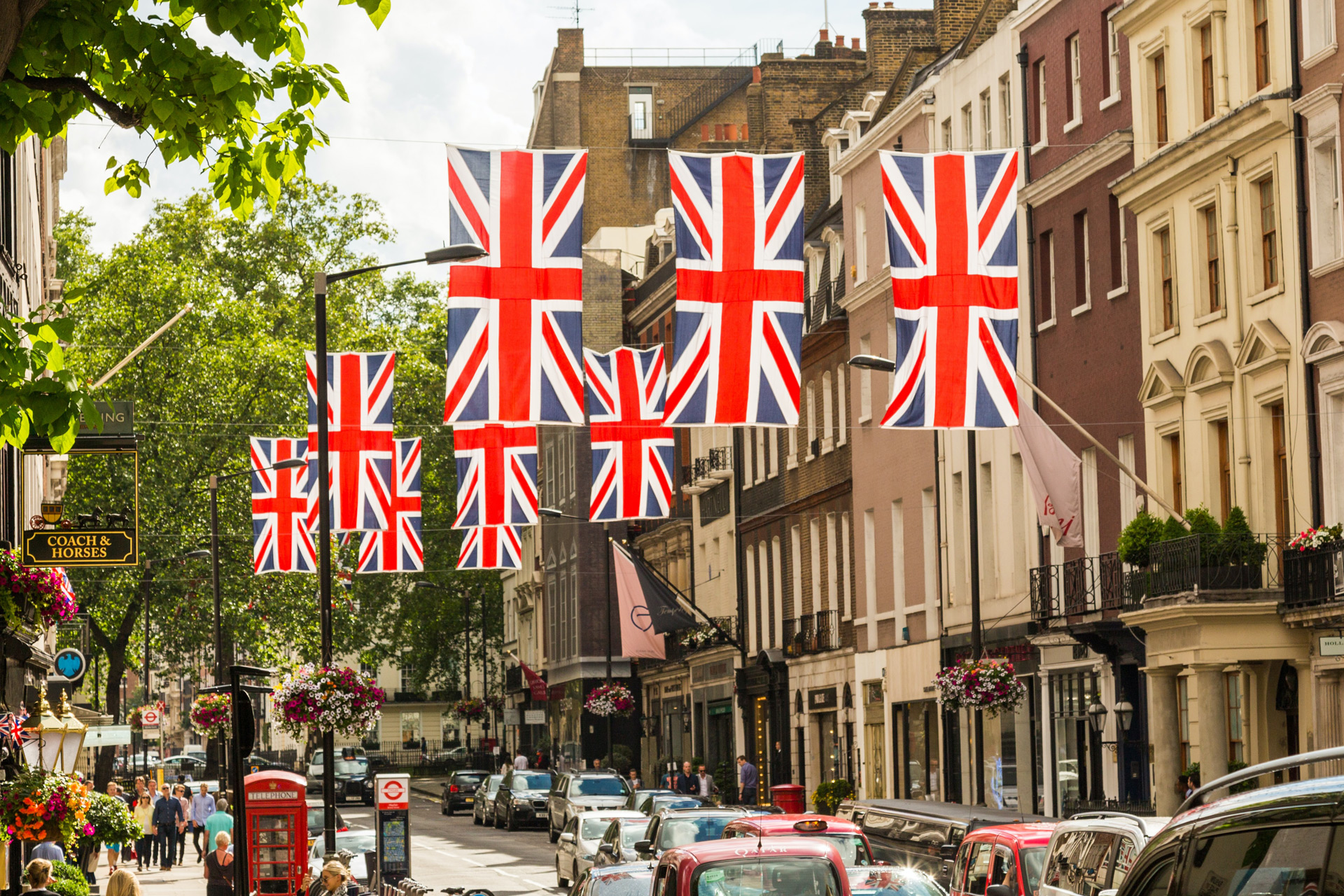 These Songs Are Missing From The Coronation Playlist
Why didn't these hits make the cut?
Need a soundtrack for your coronation street party, or just a few tunes to get you in the mood for the festivities? The King himself has got you covered with an official playlist curated on his behalf by the UK Department for Digital, Culture, Media and Sport. The 26-track selection certainly features some feel-good offerings, but the C&TH team can't help but think it could be even better, says Martha Davies. The absence of the Rolling Stones has been widely noted, not to mention the recent removal of 'I'm Gonna Be (500 Miles)' by The Proclaimers in light of reported anti-royal sentiment. So, if you're in need of a little more musical inspiration for the big day, look no further: here's what's missing from the coronation playlist, according to the C&TH team.
These Songs Are Missing From The Coronation Playlist
View this post on Instagram
'I'm Your Man' by George Michael
Chosen by: Martha Davies, Digital Assistant
Call him good, call him bad, call him anything you want to, but Charles will officially be king. What better way to mark the occasion than with this classic British track? Sure to add glorious energy to any playlist.
'Big For Your Boots' by Stormzy
Chosen by: Rebecca Cox, Online Content Director
King Charles may need bigger/stronger boots to support the crown on Coronation day.
'Dancing In The Moonlight' by Toploader
Chosen by: Charlie Colville, Online Writer
No celebration is complete without this throwback banger, in my opinion. It has a fun, timeless feel, and you could easily imagine this playing at street parties over the Corrie bank holiday.
'you should see me in a crown' by Billie Eilish
Chosen by: Olivia Emily, Online Writer
Aside from the obvious, what's more British than Billie Eilish being inspired by an episode of Sherlock? (Specifically, Andrew Scott pre-Fleabag.)
'Wonderwall' by Oasis
Chosen by: Ellie Smith, Junior Online Editor
You've got to have a bit of Oasis in there, and no British party is complete without a rendition of 'Wonderwall' (typically fairly late into the evening…). A feel-good song that brings everyone together.
What's On The Official Coronation Playlist?
From David Bowie to Harry Styles, the official playlist features a star-studded array of musicians. Check it out below, or listen here.
'Come Together' by The Beatles
'Daddy Cool' by Boney M.
'A Sky Full of Stars' by Coldplay
'Let's Dance' by David Bowie
'Celestial' by Ed Sheeran
'One Day Like This' by Elbow
'Mr. Blue Sky' by Electric Light Orchestra
'Starry Eyed' by Ellie Goulding
'Starlight' by Emeli Sandé
'Dance All Over Me' by George Ezra
'Slave to the Rhythm' by Grace Jones
'Treat People With Kindness' by Harry Styles
'Running Up That Hill (A Deal with God)' by Kate Bush
'Our House' by Madness
'It's a Beautiful Day' by Michael Bublé
'All Over the World' by the Pet Shop Boys
'We Are the Champions' Queen
'People Get Ready' by Jeff Beck, Rod Stewart
'Space Man' by Sam Ryder
'Gold' by Spandau Ballet
'Say You'll Be There' by the Spice Girls
'Shine' by Take That
'Waterloo Sunset' by The Kinks
"Love Reign O'er Me' by The Who
'Green Green Grass of Home' by Tom Jones
'King' by Years & Years
Featured image: Ian Taylor, Unsplash