This pop up in Regent's Place, from February 5th-16th, has made it possible to function in these arctic conditions.
The perfect lunch-break escape awaits in this hygge (pronounced 'hoo-guh') haven of fur throws, mood lighting and cosy surroundings….
Everything You Need to Know About Hygge
Hygge Hideaway Opens in Regent's Place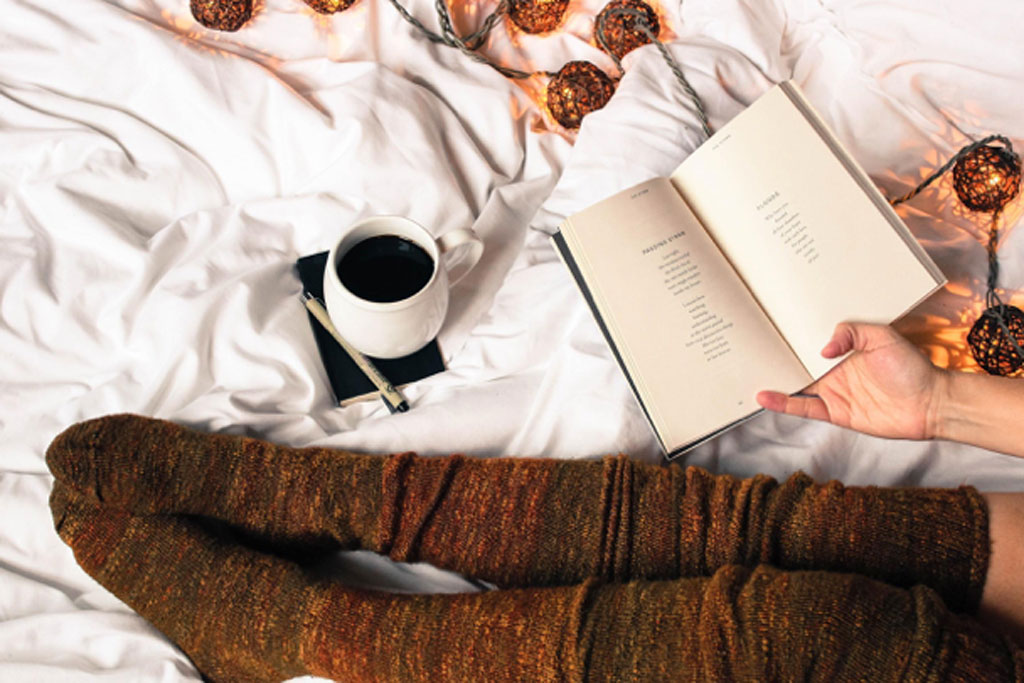 Hygge Hideaway, located between King's Cross and Paddington, is a work and social hub that shares with its visitors a moment of Danish hygge – comfort, warmth and connectivity among friends.
A handful of Nordic-inspired craft workshops, including a Scandi-style Valentine's lino print workshop and Nordic cushion printing, are up and running at the hideaway. How-to-Hygge tips written by self-care expert Hannah Massarella are given out on postcards to take a slice of hygge home. Therapeutic, restorative, lunch-break yoga sessions will also take place on the 9th and 16th of February from 1pm-1:45pm. The therapeutic classes are meditative, slow paced, and a good balance to active lifestyle. The passive practice involves variations of seated and supine poses typically held for 3 to 5 minutes.
Get Hygge: Trine Hahnemann on Hygge, Fika & Favourite Recipes

Bakery Ole & Steen will join the fun on the 8th and 15th of February with authentic Scandinavian treats in tow. Dishes will include open-faced sandwiches on carrot rye with fillings like rare roast beef with pickled cucumber and remoulade; line caught hot smoked salmon and egg mayo; and Danish blue cheese with pickled pear and rye chips. The bakery's popular sweet, the cinnamon social – a shareable Danish pastry with cinnamon and vanilla custard, will also make a guest starring appearance on the menu. Joe's Tea will have a range of herbal teas available.
Recipe: Get hygge with the ScandiKitchen's fika cake
Located in Regent's Place Plaza, open from 11am – 3pm. Visit Regent's Place for details.
Looking for more to do in London? The London Diary is your ticket.
---