Our Break Out Culture podcast guest this week is artist Tracey Emin. She burst onto the scene when Charles Saatchi bought her 1995 work created from a tent, entitled Everyone I Have Ever Slept With 1963 – 1995. Then, in 1999, her famous bed was exhibited at the Tate and shortlisted for The Turner Prize. She's been at the pinnacle of the art scene ever since. Here she speaks to Ed Vaizey and Charlotte Metcalf about everything from fighting cancer to why she wants neon out of Number 10.
This interview was taken from our Break Out Culture podcast with Ed Vaizey and Charlotte Metcalf. The episode is out on Sunday 13 March.
Listen on iTunes
Listen on Spotify
Interview with Tracey Emin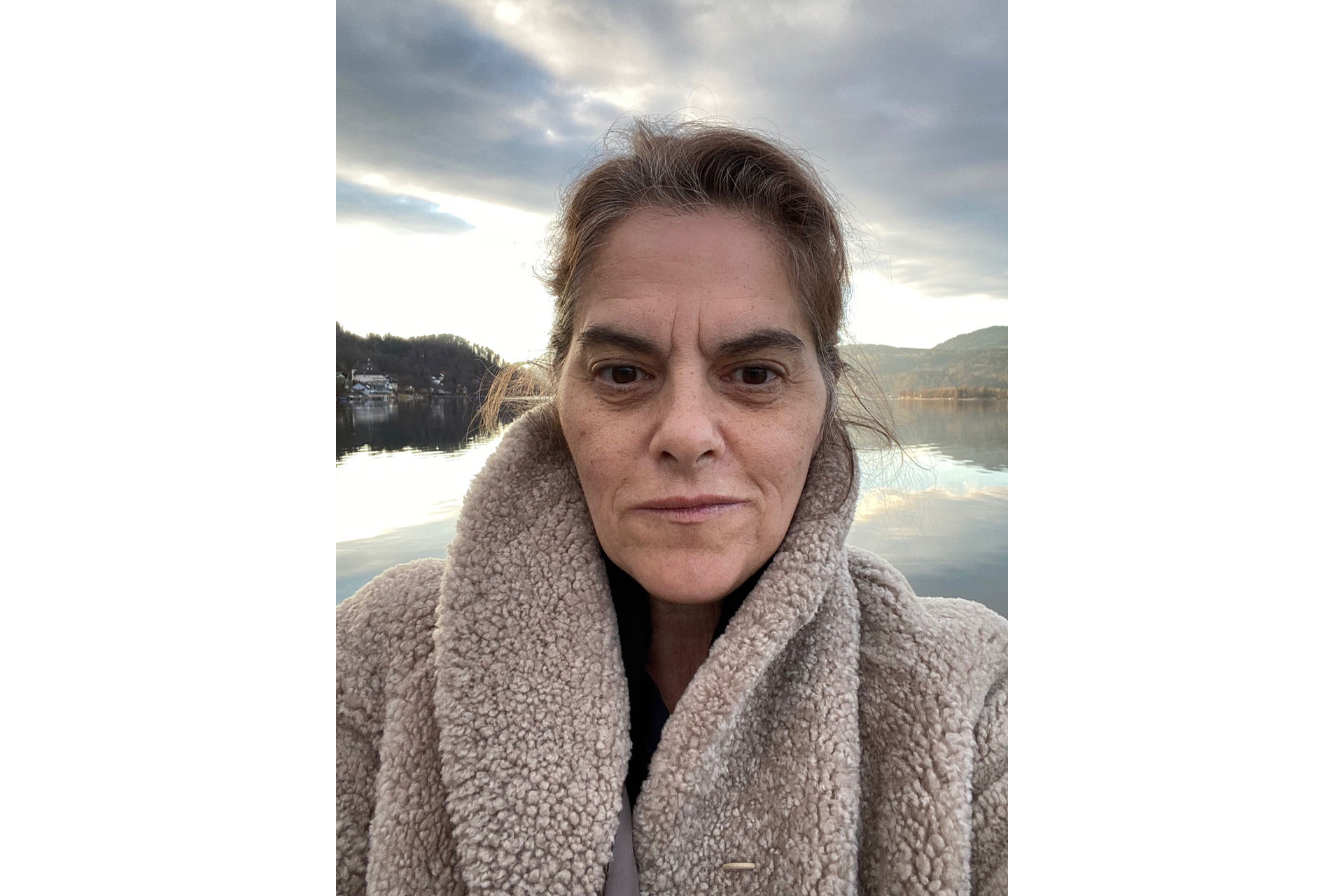 Charlotte: I was reading that you have demanded that More Passion is taken out of Downing Street.
Tracey: Neon is notoriously good for good feeling, good atmosphere, party atmosphere, gambling, Las Vegas, brothels, nightclubs, bars and I do not think Number Ten needs any more help with that kind of stuff at the moment, especially not my neon. They don't need any more passion in that house. They're making their own parties and showing the world they can party when no-one else can. So I don't think they really need my neon there, my neon needs to go somewhere where people really need to feel better and feel uplifted.
Charlotte: Can we hear all about your fabulous new foundation in Margate?
Tracey: What I would like to install in this place is that it's not about wanting to be an artist, but being an artist, feeling like an artist. So what I'm going to do is take care of the things that make you suffer, like freezing cold studios, not being able to pay the studio rent or eating during the a day or whatever. All of that is taken care of. All they have to do is work really hard and change their work and push themselves and make themselves feel confident to go out there and be an artist.
There may be a little bit of my ego involved, but the bit of ego that's involved is the good bit, it's the energy to want to bring about change, to want to do something positive. So all those people that want to slag me off for doing it, when they're nearly 60, they should just go and get all of their savings and do something good for society. Change things, give people a chance, give people an opportunity.
You stick your head above the parapet and you're going to get cut short. I think in Britain there's a kind of negativity. It's deemed as being negative when you do good things. People don't seem to appreciate it or they think that there's ulterior motive or something.
Ed: When you get all these artists, are you going to think about things like diversity and gender balance and geographical balance?
Tracey: No. One word involved and it's motivation – that's it. The main criteria is motivation. I left school at 13, first time. And then by law, I had to go back when I was 15. I went back for four months and when I was 15, I left school with no qualifications. I managed to do what I've done and achieve what I've achieved. I've worked really hard all my life. I've never cheated. I've never squandered anything. I've always been diligent, slightly frugal.
There's many people like me from my generation that did really well. And I just think it's a crime that there isn't an art syllabus in schools now, because if you are really academic then fine, but I wasn't academic, but I also wasn't stupid. And art was like my friend. It was my sanctuary. Margate, especially back in the seventies, had a really high rate of teenage pregnancies and single mums. It still has. I think that's definitely what I was in line for. And I didn't because art caught me, and it caught me enough for me to continue to want to pursue this all my life. But there isn't those opportunities for people anymore. I want to give people opportunity.
Charlotte: Can we talk about you for a little bit, because it's no secret that you've been radically, desperately ill and have miraculously defied death. You've carried on working, which is absolutely amazing, because you are having an exhibition…
Tracey: When I came out of hospital, I couldn't even stand or walk properly or anything. Carl (Freedman) has a print workshop next door, Counter Editions. Carl set up lots of etching plates, and I drew this really weird series of self-portraits. And then after Christmas, I was feeling so much physically stronger. I did these giant mono screen prints, seven of them. The show's called A Journey to Death. Carl said, 'No, surely you are wrong. It's a journey from death.' So I changed it to A Journey From Death, but I felt that it was wrong. It had to be 'to death'. So now I've changed it back.
Charlotte: Why did you think it was wrong?
Tracey: Because we're all going to die. We're all going in the same direction. And also, I thought Journey From Death, even though it's optimistic and everything, it sounds like, 'I survived the mountain, I swam through the river, I got through the desert, I survived my journey from death' ­– and it wasn't like that. Almost every day I feel like I'm on a journey to death, to be honest, and I don't mean that in a negative way. I just mean that as the truth.
Ed: You said that in terms of fighting cancer, you've never wanted to live more.
Tracey: What happens is you think you're going to die. You're told that you possibly are going to die. That you're possibly not going to be around at Christmas. And so you think: right, I accept all that. And then, wow, you fight it and you are around at Christmas and then you're around the next Christmas, which is brilliant. And then you realise that life continues. Life is still a struggle. Life is still difficult. But you can have this high, this amazing high of surviving and living and getting through this awful thing. But then you have to confront life.
There are so many people who I know for a fact don't like me. And they send me little messages saying, 'I know we haven't always seen eye to eye, but I just want to say please get well soon.' When I had cancer, I think a lot of people that were maybe disparaging about me before, they actually maybe saw another side of me. It wasn't like they felt sorry for me, but they were unaware of that side of me. When I was really down and when things were really bad, they could see that maybe I was quite genuine. I've always held doors open for people. I've always said thank you and please. But I do it even more now. I don't expect people to do it for me. It's the other way around. I'm more giving, more forgiving, because life's short and also life is for living. If you don't live it, well, what's the point?
Charlotte: It's very interesting that you used that word confidence earlier. Where do you think that comes from, that real proper inner confidence just to keep going?
Tracey: My dad's Turkish Cypriot and he came to England in 1948 on a £10 boat ticket on his way to Australia, but they wouldn't let him in because he was too dark, so he stayed in London. My dad was pretty tenacious. And then my mum came from a Roman gypsy family. My background is really exotic and pretty fabulous and amazing and exciting. There's all this mix of culture and I think that all of that has just made me a fighter. So I've got lots to be happy about really, haven't I?
MORE BREAK OUT CULTURE:
Ray Gelato on Jazz in Today's World / Behind the Scenes of our Great West End Theatres with Nick Allott
---