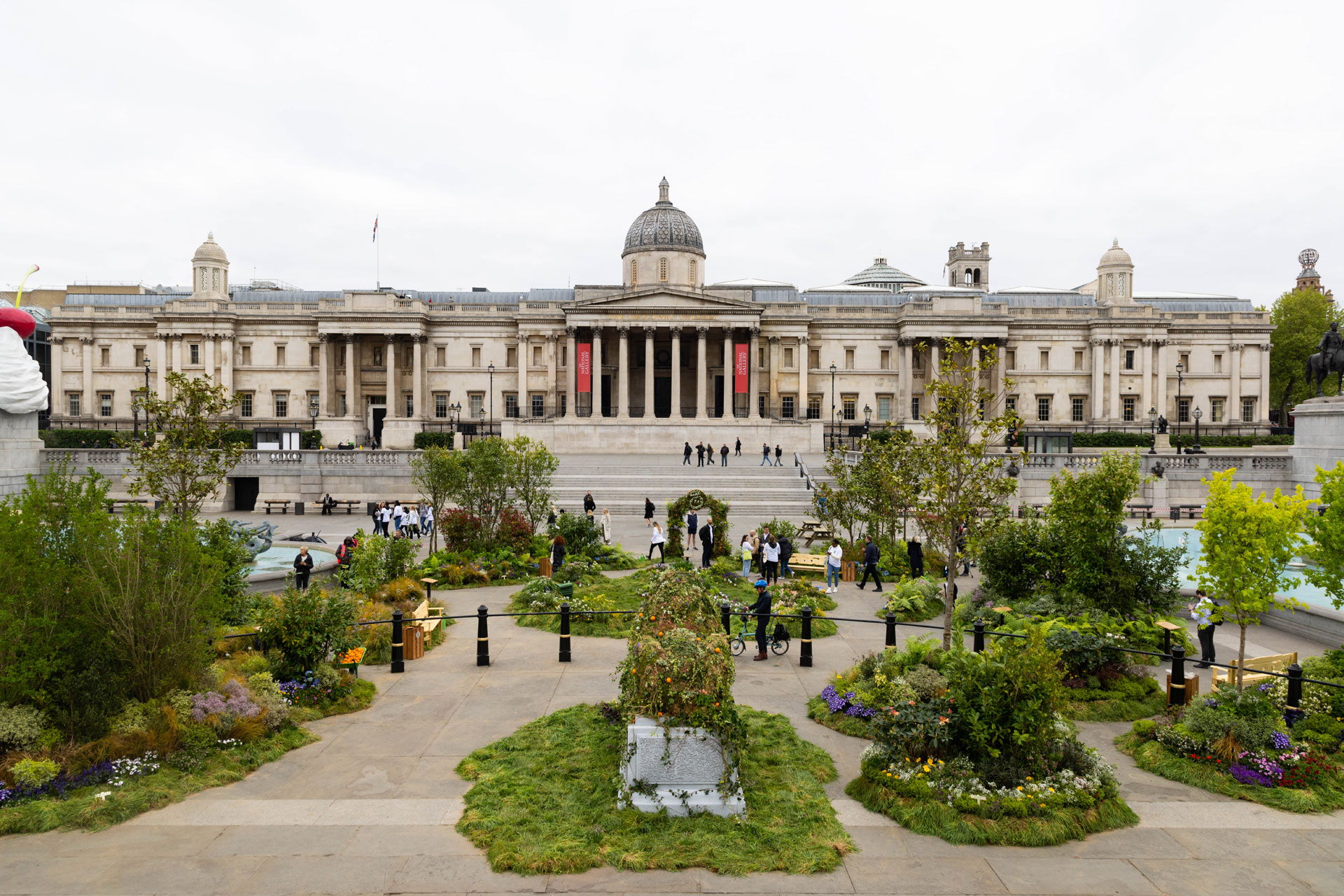 Trafalgar Square Has Been Transformed Into a Springtime Meadow
---
You have just one day to catch the installation
Trafalgar Square is one of London's most iconic spaces, home to The National Gallery and hosting annual New Year's Eve celebrations. But today, it's serving a new purpose: showcasing what the square could have looked like pre-urbanisation.
For one day only, the square has been transformed into a green oasis filled with over 6,000 flowers, plants, trees and moss in a bid to inspire Londoners to rewild their own spaces and get back to nature. The installation is running on behalf of innocent drinks as part of their Big Rewild campaign, which involves a commitment to protecting and preserving two million hectares of land alongside the launch of a new carbon neutral orange juice.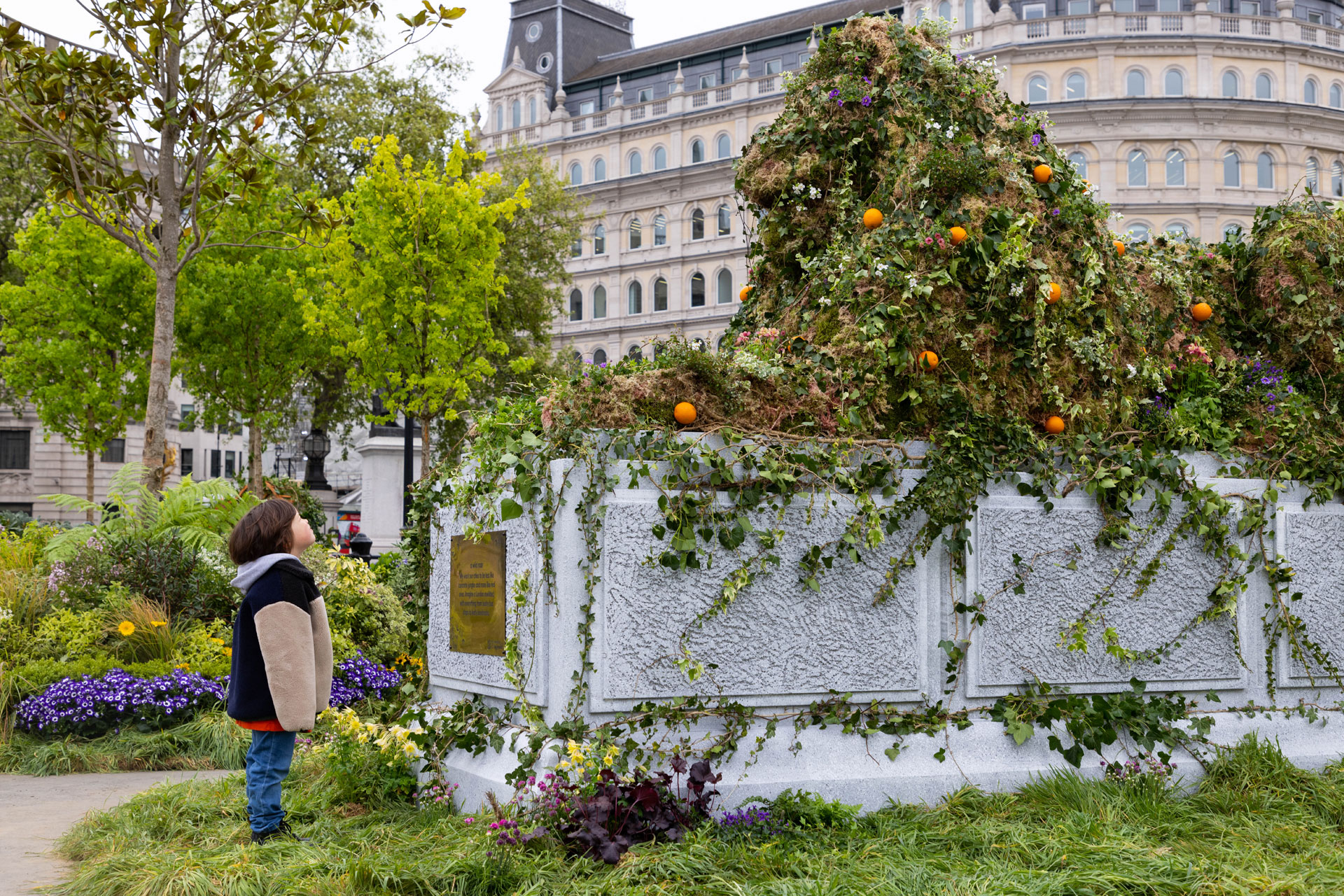 A team of gardeners and horticulturalists worked through the night to turn the square into a green paradise, complete with a replica lion statue covered in live foliage, turf and meadow.
Keen to see it with your own eyes? You'll need to be quick – the attraction is open now until 8pm tonight. It will, however, be visiting other spots around the country over the next eight weeks, including Manchester, Lewisham and Edinburgh.
Conservationist expert Ray Mears was at Trafalgar Square today, and commented: 'It's wild that in the UK there has been a rapid urbanisation, with spaces greyer and more industrial than ever before. So much so, that people are going days without seeing nature, especially in the cities.
'For city dwellers especially, spending time with nature can be tricky – so that's why I'm supporting innocent today in their mission to educate on the importance of nature by bringing back the beautiful trees, plants and flowers in one of the UK's treasured landmarks.
'Rewilding has a multitude of benefits for the ecosystem; from drawing down carbon from the atmosphere, helping wildlife adapt to climate change and reversing biodiversity loss – not forgetting the positive impact to your physical and mental health. It's time we all embrace a bit of the outdoors.'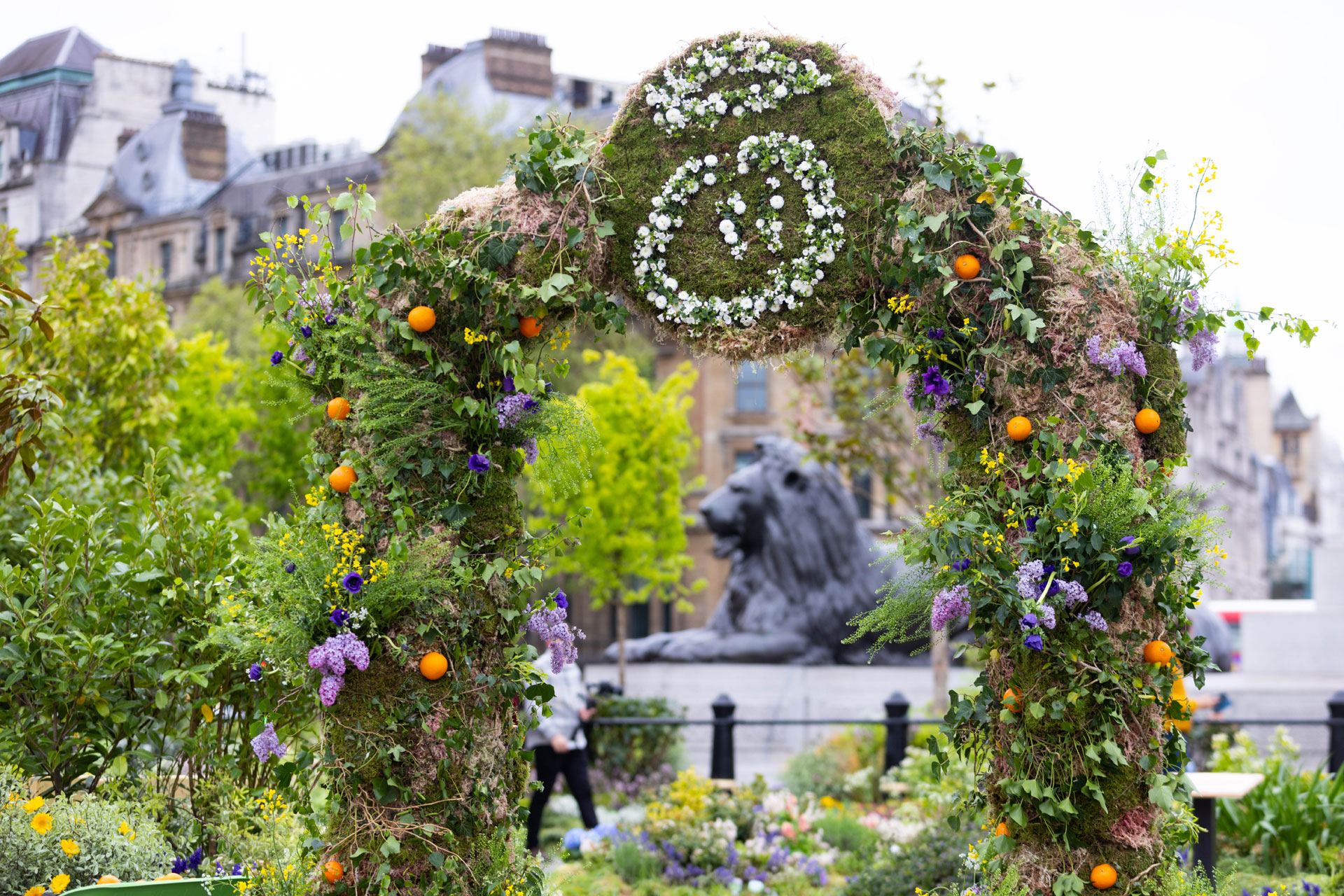 Rewilding is a hot topic right now, with many believing it can help mitigate climate change. It's no surprise to anyone that humans have dramatically changed our planet, so rewilding aims to do the opposite and let nature run its course. Rewilding Britain describes it as 'the large-scale restoration of ecosystems to the point where nature is allowed to take care of itself' – so restoring natural processes, and reinstating species that are in decline or facing extinction.
The term was first defined academically in 1998 by American conservation biologists Michael Soulé and Reed Noss as an approach focusing on 'cores, corridors and carnivores', though the idea has evolved in various different directions since then.
Imagery: David Parry/PA Wire; for more information and to get involved visit thebigrewild.co.uk
READ MORE: