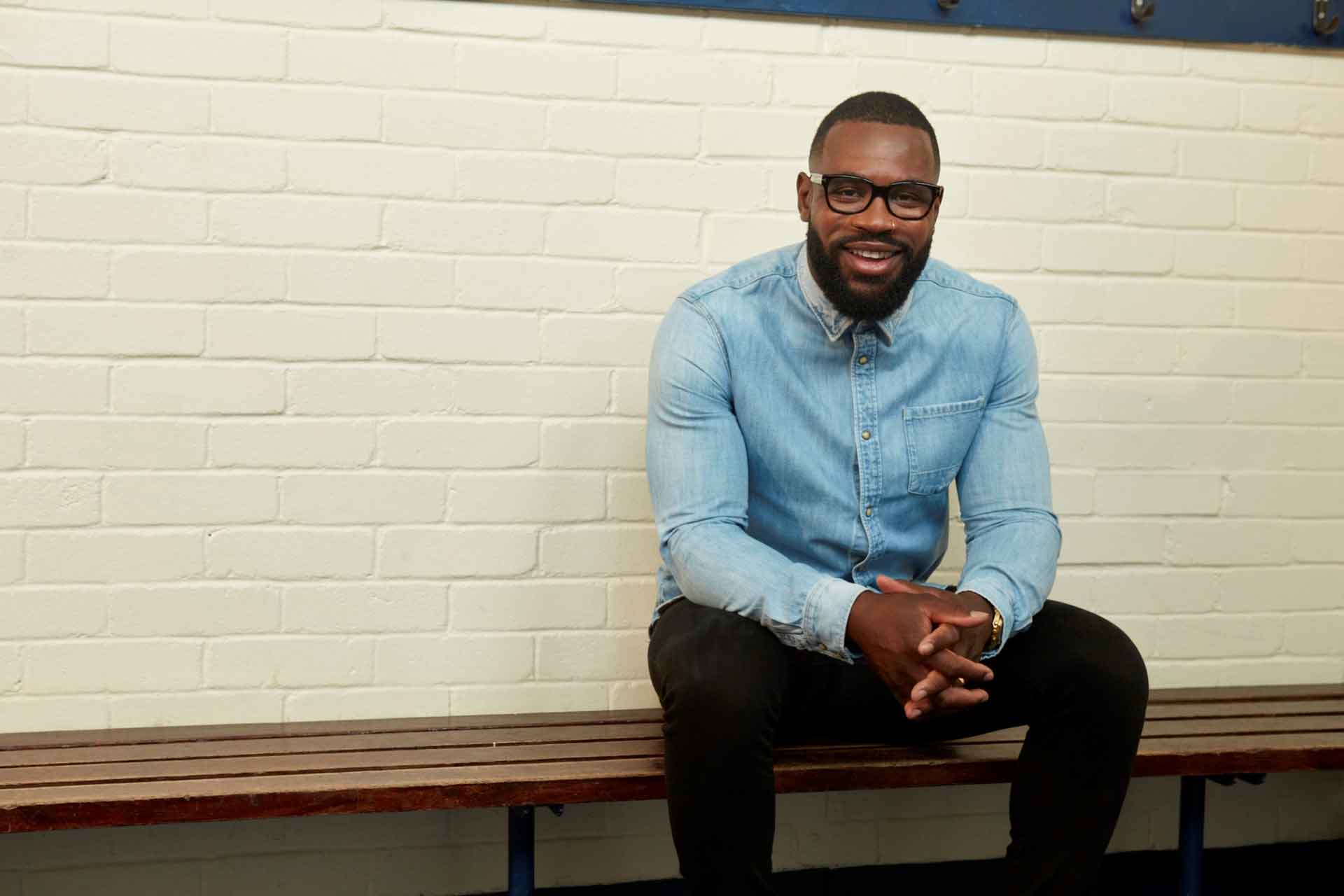 Ugo Monye On The Joy Of Twickenham
Plus, five reasons to plan your next visit to the iconic stadium
Whether it's the roar of the crowd following a game-winning try, or the collective harmony of a mass of music fans joining in with their favourite song: there is nothing like a live stadium event. The iconic Twickenham venue has a host of exciting events planned for the next 12 months, kicking off this month with the Autumn Nation Series and heading into 2023 with live music from Depeche Mode and the new All Blacks V Springboks fixture to look forward to. The best way to enjoy it? Twickenham's exclusive hospitality packages, which include exceptional experiences and unbeatable extras. We caught up with former England player and ambassador of England Rugby Hospitality, Ugo Monye, to talk about how he'll be making the most of the upcoming series at Twickenham. 
FIND OUT MORE & BOOK YOUR TICKETS HERE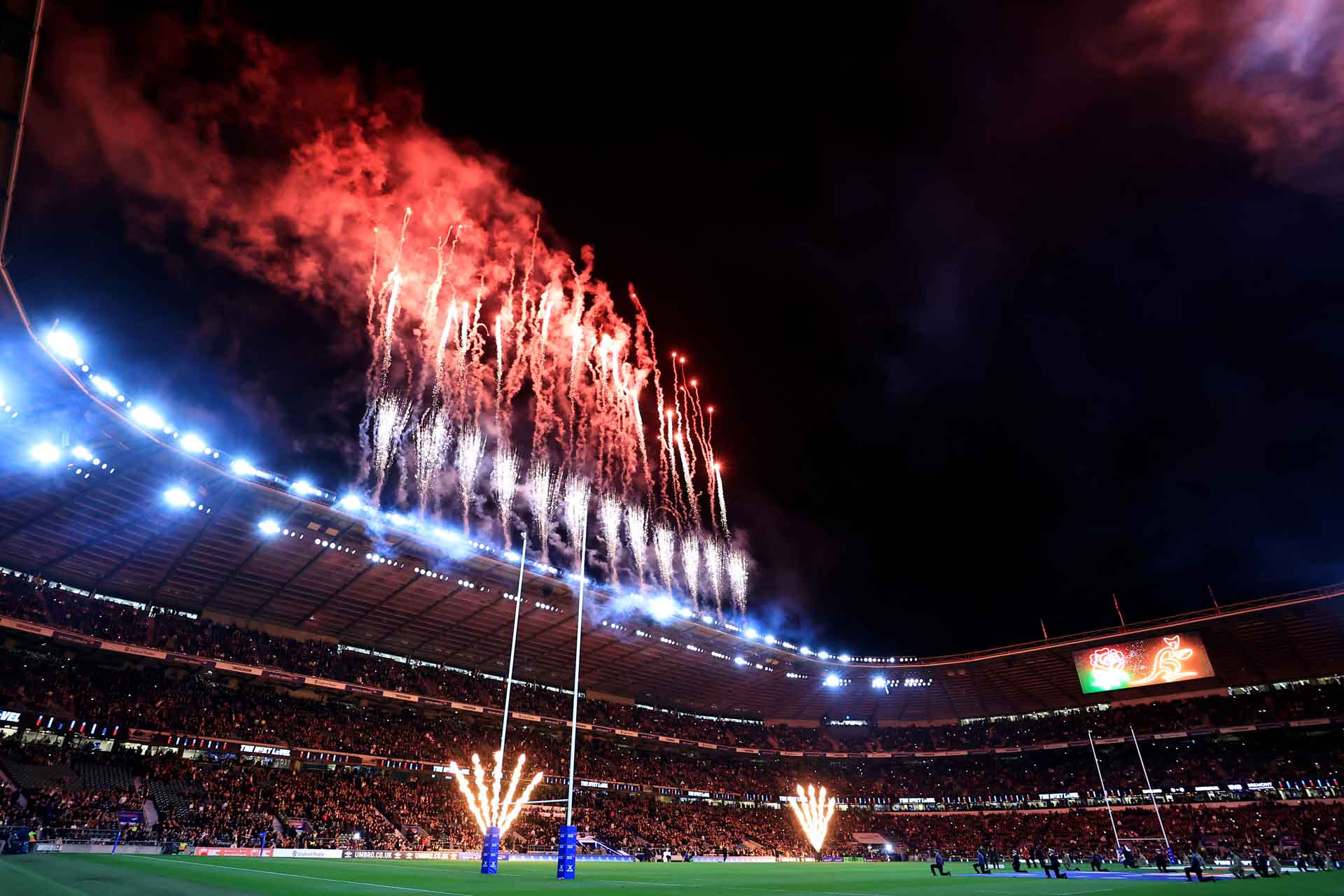 Ugo Monye Q&A: The Autumn Nations Series At Twickenham 
What makes Twickenham special as a venue? 
Well, for me it's the home of rugby. It's a place where I've had so many unbelievable memories. To play for my country, represent my country, was one of the proudest days of my life and Twickenham feels like it's almost a spiritual place. It's a modern day theatre, and the quality of rugby that is played there is outstanding. It has hosted World Cups, there is history upon history and the magnitude of what it symbolises not just for me, but for millions of people, is just enormous.
Can you run us through what makes the hospitality space extra special on game days?
Twickenham is special anyway, but I think being in hospitality just makes it even more special. It's the twinning of the brilliance and entertainment which you get on the pitch, which is matched by what you get off the pitch. Twickenham Stadium is really fortunate to have some incredible Michelin star chefs there, like Tom Kerridge, on major international fixtures. He'll be there serving you incredible food: four courses with Champagne, fine wines and everything else in-between, plus Tom will spend time chatting to and taking photos with guests, along with past rugby legends. In the East Stand suites, they have features and functions whereby you can literally go from your suite to your seats, which is phenomenal. You can be sat on the balcony in The East Wing, having a drink of Champagne whilst watching the team warm up, head inside and you can be wined and dined. And then just a few paces later, you can be sat with a bird's eye, immaculate view of England taking on Argentina, Japan, South Africa and New Zealand. And I think that's what makes it extra special. It's this facility in particular which I love going to. I know, for everyone that will come this autumn, and then for the Six Nations, will probably share the same opinion as me.
When people say, 'Oh no, you've got to be in the stands' it's like well, if I can watch it with champagne, why would I not do that?
Exactly! Given the choice, I think I know what we'd all want to do.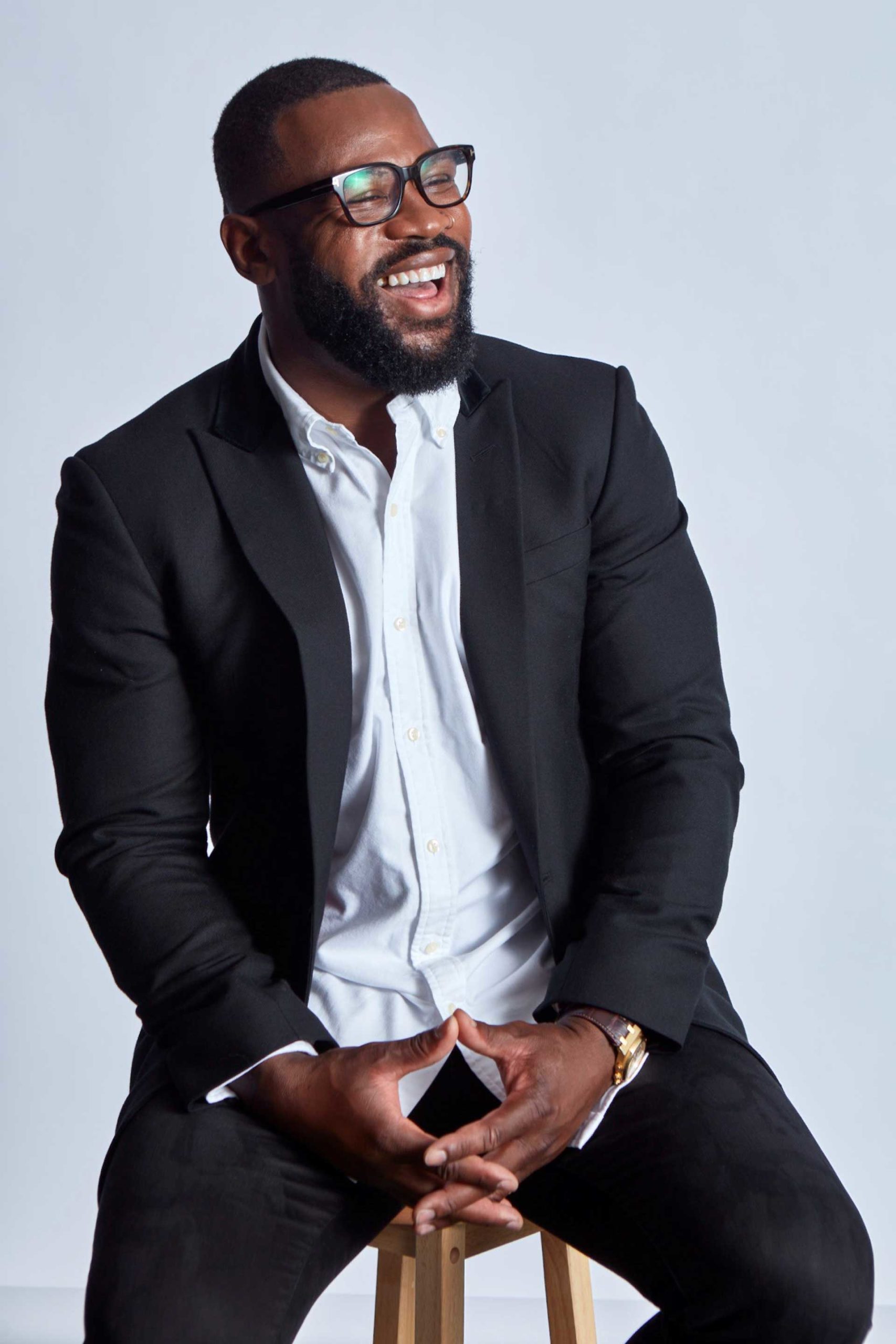 What is riding on the Autumn Nations Series?
Well, it's massive. We've got 12 matches to go until the World Cup kicks off. And I think the Autumn Nations Series is an opportunity to replicate the types of pressure that you will see at the World Cup to win a World Cup, you need to be consistently brilliant for a number of successive weekends. And that's exactly the challenge that England has. Argentina are up this weekend, then Japan, the world champions, and then the All Blacks. And having that level of consistency is going to be brilliant and the World Cup is being hosted in France, as close to home World Cup as we'll ever have. And that is the opportunity for players to be able to get that level of consistency for combinations to start bedding in to get that level of familiarity. All roads lead to to Paris.
What should people be looking out for – any predictions for us?
I think England will be on form this autumn, and I might have rose tinted glasses on but when I look at the squad, it gets me excited. And I think if the team were able to play to their potential, then there was no reason why they shouldn't win all the test matches this November.
With the Women's World Cup, how do you rate the England women's chances and are you seeing more women at Twickenham on match days?
Yeah, 100 percent. I think it's been a phenomenal year for women in sports, it truly has. The landmark of the Lionesses winning the euros in the summer; if that can then be twinned by the efforts of the Red Roses down in New Zealand. I truly think that the Red Roses team are the most dominant sporting team on the planet across any sport. They've not lost a game since July 2019. It's phenomenal. They've won the last 29 test matches, they're the number one team in the world. They're the favourites to win the World Cup, and they're in a semi final this weekend, against Canada. They have everything that I am in terms of support, love, positivity, energy, I couldn't be more desperate for them to do what they truly want to do. I was in Belfast in 2017, where they lost against the Black Ferns in the final – I was gutted. In 2014, the time before, they won it, I want them to feel that, that element of success. And I think we should really be proud, and I'll say this as a bloke, that women are leading the way. Women are leading the way in terms of what sport is. And some of those cliches and old fashioned phrases of 'you throw like a girl, you hit like girl, you run like a girl,' which were seen as negative can now be an aspirational thing, to 'run like a girl, to kick like a girl, to pass, to beat' all of those things are seen as positive things. And that's what this year is doing. And if the Red Roses can do it, I won't be there physically, but I look forward to welcoming them back and celebrating their success.
Plan your next visit to Twickenham now. 
What's the transition been like going from the pitch to the stands, do you ever want to throw yourself back in there?
A bit of both! There is a sense of enjoyment, just a different sense of enjoyment. Playing was some of the best memories of my life. But I also don't want to spend the second half of my life just replaying memories of the first part of my life! It's kind of drawing a line under it, it's very different. But I love what I do. To be able to mix and mingle with all of our England rugby fans and supporters and all the southern hemisphere support and fans that will be having hospitality and in the stands is great. Having an even greater sense of connectivity. The games are a lot easier in the stands, after a couple of glasses of champagne as well, you can do it all. But I'm now a fierce supporter of the game. And I love that I have that position where I can just talk about the game with positivity and desperately hoping that the team on the pitch are as successful as possible. 
Looking ahead to 2023, what are you looking forward to?
We've got the Guinness Six Nations, which will be awesome. We've got the Women's TikTok Six Nations, which goes immediately after the men's and then the World Cup. It is back to back to back rugby this year. It's so saturated. There's almost too much of it but you can't have enough in my opinion! It feels like a seismic year for the game. And I'm here to be on the journey with it from the sidelines up in the stands in the hospitality suites or even in the TV gantry with the microphone in my hand. There's a lot to be excited about.
What's the best live event you've been to at Twickenham and why?
That for me would be my debut. I think being able to stand and sing that national anthem. I don't know. Me with my 14 teammates, I believed that I was stood there as a representation of everyone that helped me to get to that place to sing the national anthem. To stand and sing that national anthem and look into my mum's eyes and the rest of my family while standing there supporting, there's no prouder moment than that. You're representing your country, England, circa 65 million people. That's a memory that will live with me forever. In fact that feeling, that emotion will live with me forever. 
For your chance to watch the international matches alongside Ugo Monye, Twickenham's hospitality is the only place to be.  
BOOK YOUR TICKETS TO THE AUTUMN NATION SERIES HERE 
5 More Reasons To Visit Twickenham
There is plenty more to look forward to at Twickenham beyond the Autumn Nations Series. Here are five more events coming up soon… 
13 November 2022: Legends Tour of Twickenham with Jason Leonard OBE 
Get behind the scenes at the home of England Rugby with a true legend and hear Jason's insights as you explore all that this iconic venue has to offer. worldrugbymuseum.com
February 2023: Guinness Six Nations 2023
One of the biggest tournaments of the year plays out at Twickenham as the six nations battle it out. Treat yourself or your loved ones to a hospitality package to enjoy the games in style. twickenhamstadium.com
29 April 2023: TikTok Women's Six Nations 2023
The Red Roses play France in their final round match at home at Twickenham. Early bird tickets start at £5 for children, with hospitality packages available now. twickenhamstadium.com
17 June 2023: Depeche Mode
The Memento Mori Tour comes to Twickenham Stadium for Depeche Mode's 19th tour and first in five years. It is sure to be an unmissable night of live music. twickenhamstadium.com
25 August 2023: All Blacks V Springboks
This hotly anticipated match between the heavyweights of world rugby go toe-to-toe at Twickenham just two weeks before the Rugby World Cup kicks off in France. twickenhamstadium.com
Plan your next visit to Twickenham now.