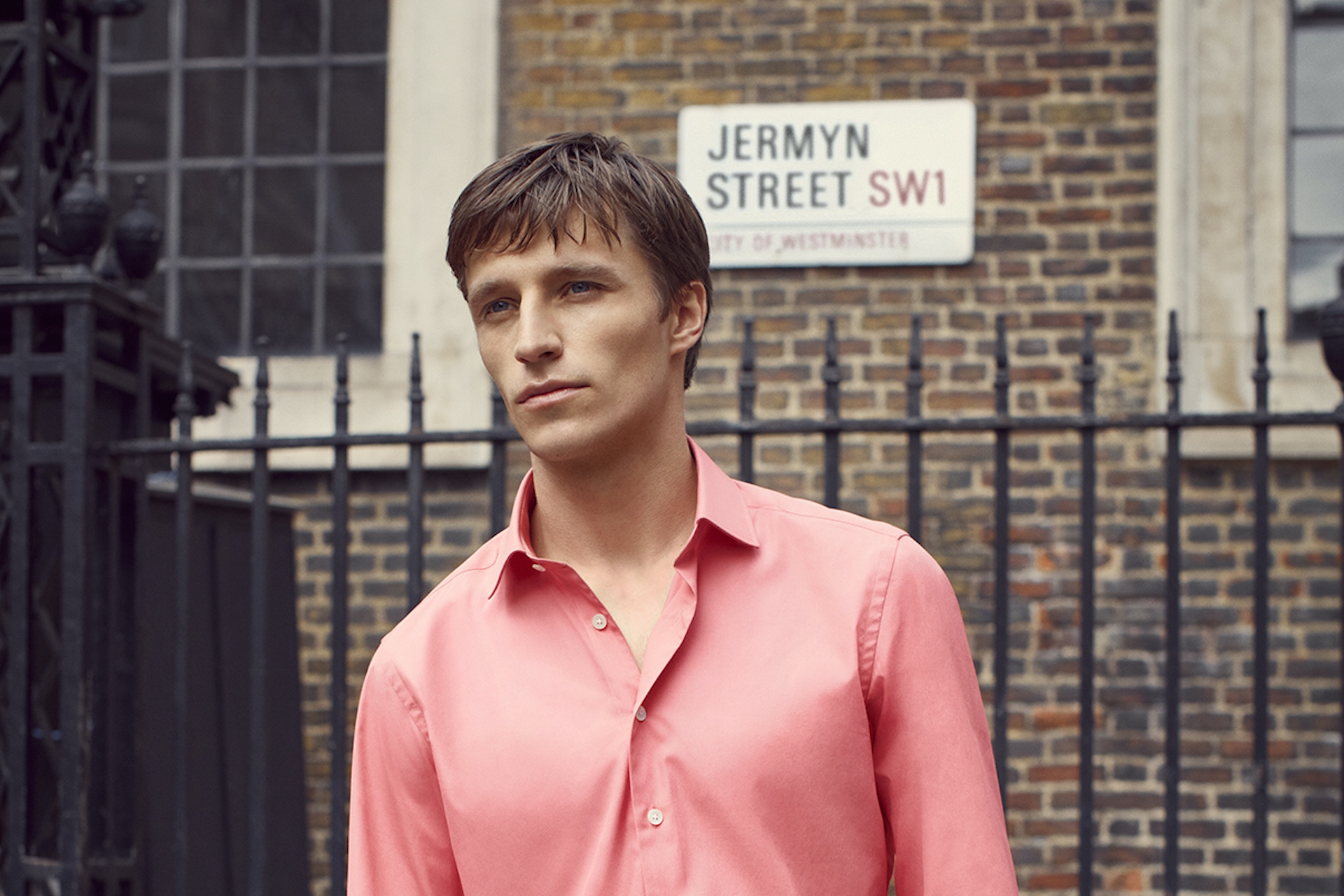 What's Trending in British Luxury? November 2022
---
From department store takeovers to shiny new showrooms, here's the latest launches and releases
With native names leading the way in terms of innovation, sustainability and creativity, British brands are some of  the most exciting in the world right now. Here's your scoop of British luxury news for Novemeber 2022. Want more straight to your inbox? Subscribe to the Great British Brands newsletter today.
The Best of British Style – Fashion, Beauty, Brands & More
British Luxury News November 2022
Thomas Pink Opens New Jermyn Street Flagship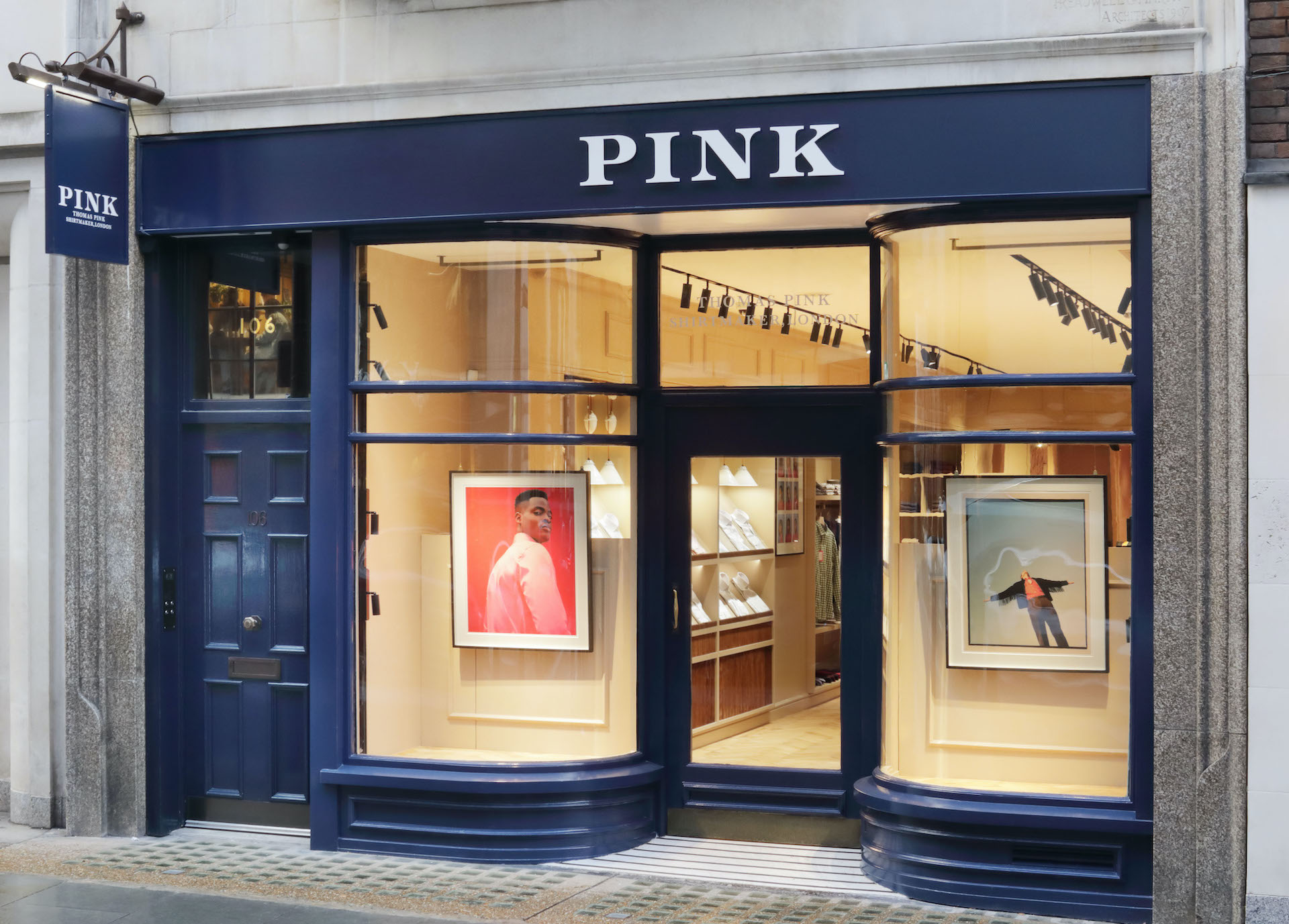 Renowned British brand Thomas Pink has returned to the heart of British menswear and shirtmaking, Jermyn Street, with a new 1,000 sq ft flagship store.
The luxurious, welcoming interiors evoke the home of Thomas Pink's debonair yet utterly modern customer: it's styled like a contemporary living space, complete with fireplace, vintage furniture and (of course) soft pink tones on the walls.
These are decorated with unique pieces of art by origami master Juho Könkkölä, as well as the brand's Portraits in Pink series of commissioned photographs by different artists, who each shot someone wearing its signature pink shirt in destinations around the world.
As well as the collections of shirts, knitwear, tailoring and accessories by Thomas Pink, the new Jermyn Street flagship will also offer unique pieces designed in partnership with brands like Ettinger, Mulo and Bamford watches.
The store opening was marked by a packed-out launch party, which saw the likes of David Gandy, fellow model Paul Sculfor and Peaky Blinders star Harry Kirton gather in the new boutique, swigging pink champagne. Outside, a fleet of pink-painted London cabs were parked along Jermyn Street, and a brass band entertained onlookers and party goers alike.
106 Jermyn Street London SW1Y 6EE, thomaspink.com
Signet Ring Makers Rebus Partners with SMO Gold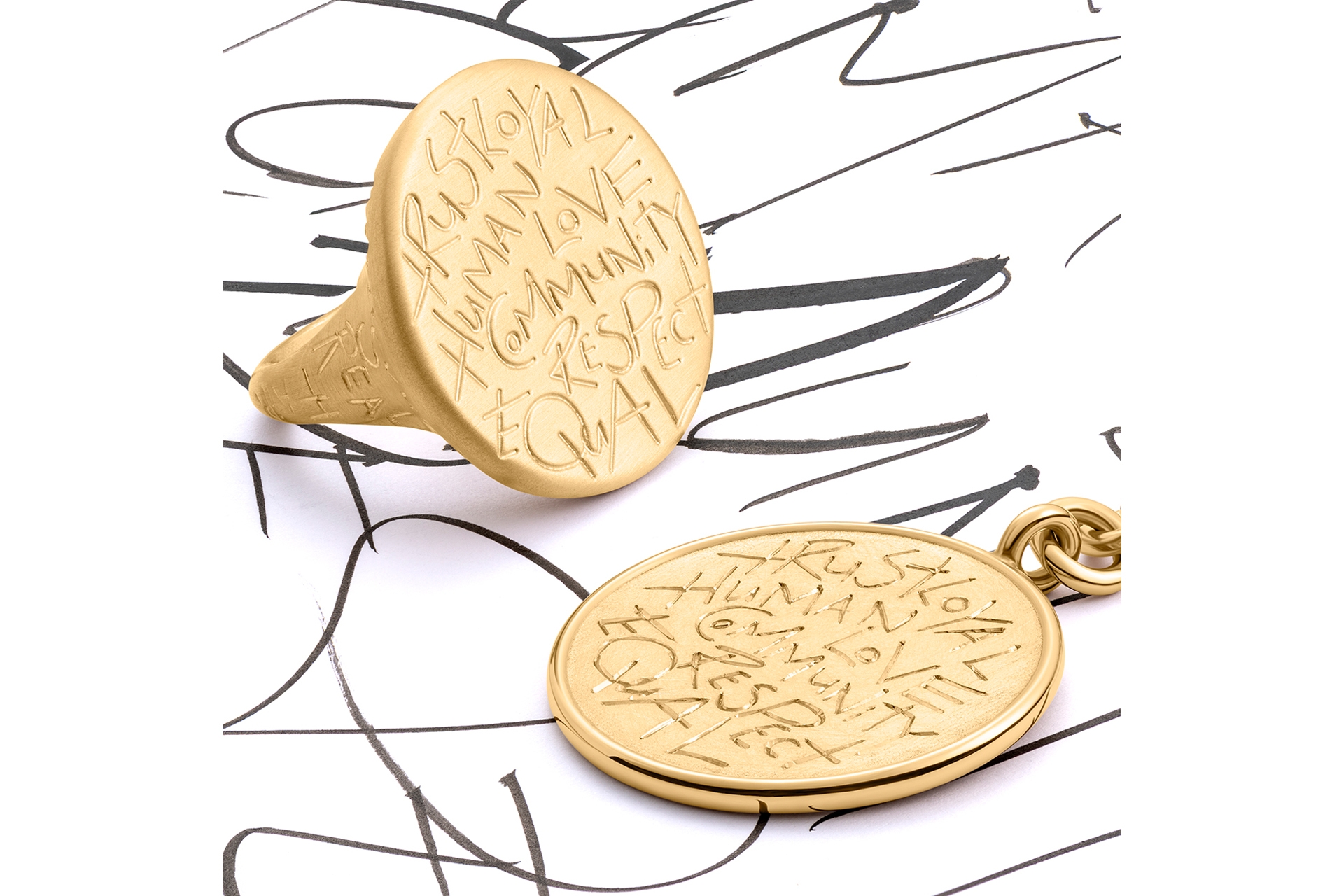 Rebus has been making signet rings since it was founded in 2005, following in the footsteps of master engraver Raymond Wilkins, who was friend and mentor to its founder Emmet Smith. Since then the brand has become known for its hand-engraved, bespoke signet rings.
It's just partnered with SMO Gold, a traceable, ethical and environmentally friendly gold mining company (SMO stands for 'single mine origin') on a new collection called 'Origin' of signet rings and pendants. Each one comes hand-engraved with words such as 'Love', 'Community', 'Respect', and 'Value'.
Every 'Origin' ring and pendant comes with a QR code the client can use to discover exactly where the gold has been mine from, by whom, and the positive social and environmental impact SMO Gold has directly had on the local mining community.
From £1,500, rebussignetrings.co.uk
Bond Street Celebrates Queen Elizabeth II with New Christmas Lights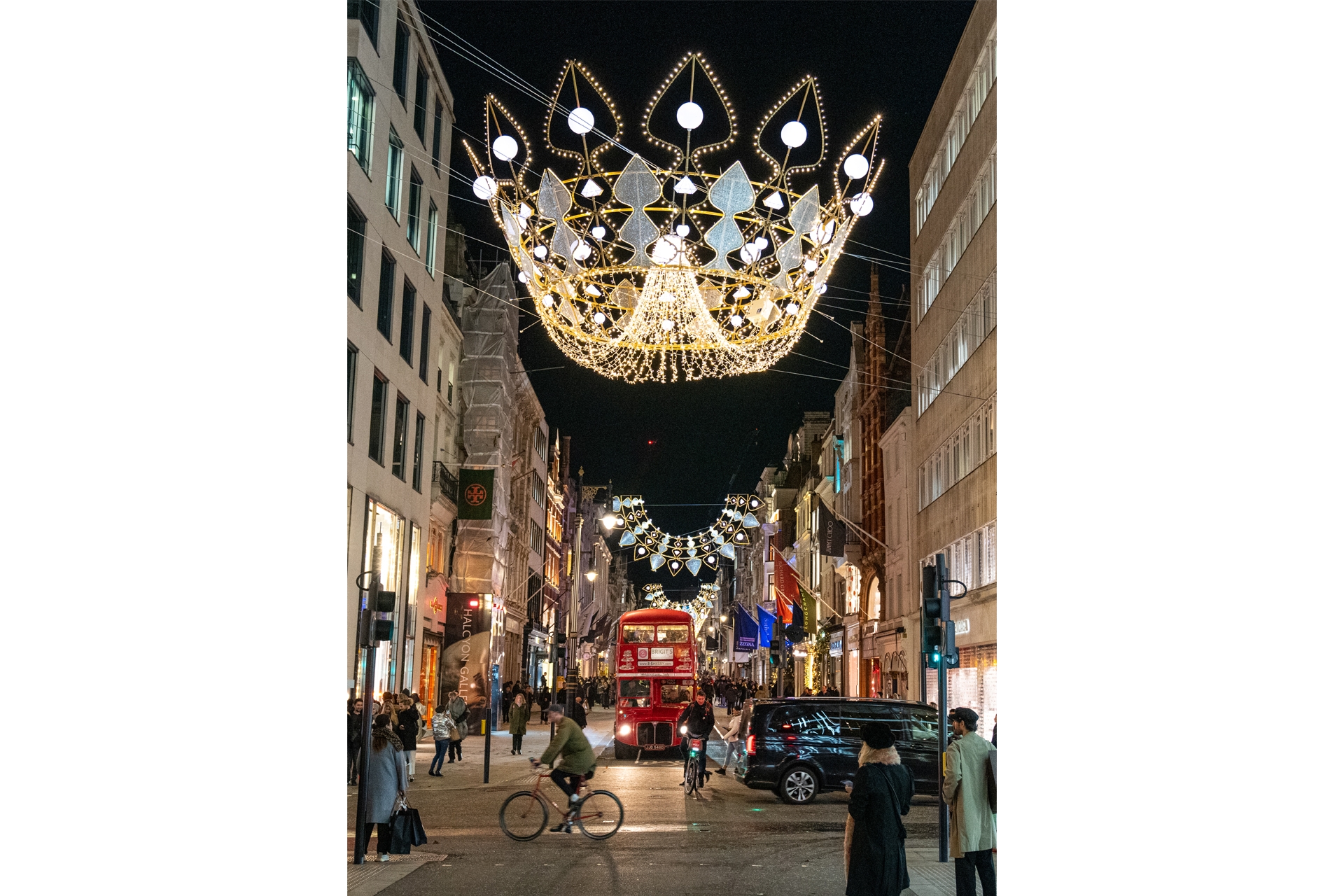 Christmas has kicked off on Bond Street, where a spectacular new light display pays homage to our late queen. The lights, which are made up of 93,652 LEDs using recyclable, long-life materials, creating an efficiency saving of 75%, took a year to design and are inspired by the Crown Jewels. Although they were originally commissioned to mark the Queen's Platinum Jubilee earlier this year, they also make a poignant tribute to the now-passed monarch.
'Bond Street is one of the most recognised shopping streets in the world, it is the global centre for luxury so our new lights scheme needed to reflect this, and how better than by taking inspiration from the resplendent Crown Jewels,' says Katie Thomas, Associate Director, Bond Street & Mayfair.
'The Christmas lights have been over a year in the making and feature four dazzling crowns, two magnificent gateways and over 216 translucent pearl globes. Visitors come from all over the world to see our lights, and catch a glimpse of the magical window displays created by the famous flagship stores that call Bond Street their home.'
Anya Hindmarch Launches Rental Platform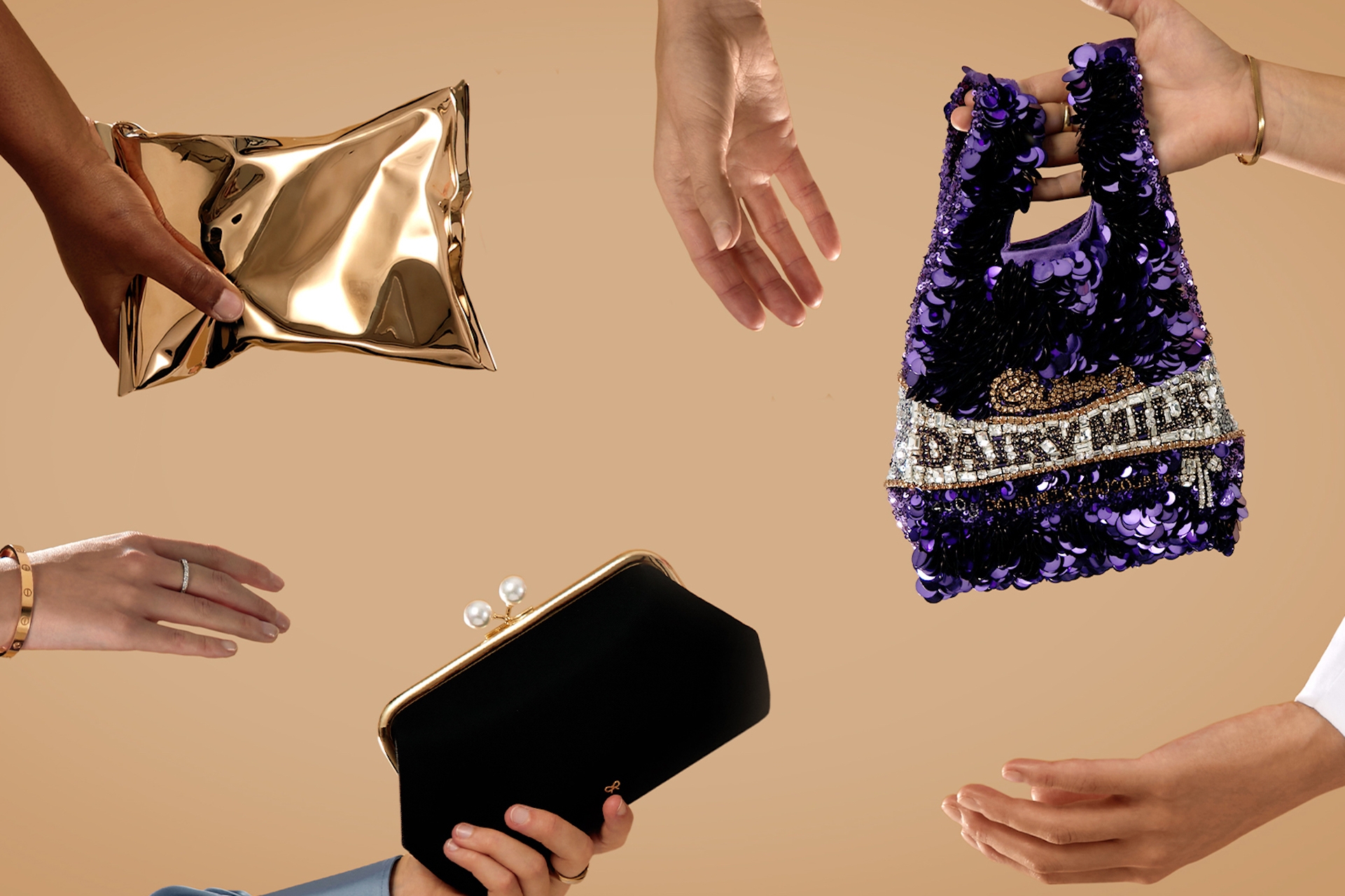 Following in the footsteps of several other brands, Anya Hindmarch has launched a rental platform for a selection of her bag designs, both current season and old favourites. Her sequinned crisp packet totes, classic envelope clutches and recycled felt Diet Coke cross-body are all available to rent.
'Supporting a circular economy is integral to sustainability and something we're proud to champion with this service,' explains the brand. And if you fall in love with your rental, you then have the opportunity to buy it – for significantly less than the RRP.
See all the bags for rent at reanyahindmarch.com
Lupita Nyong'o is De Beers's First Global Ambassador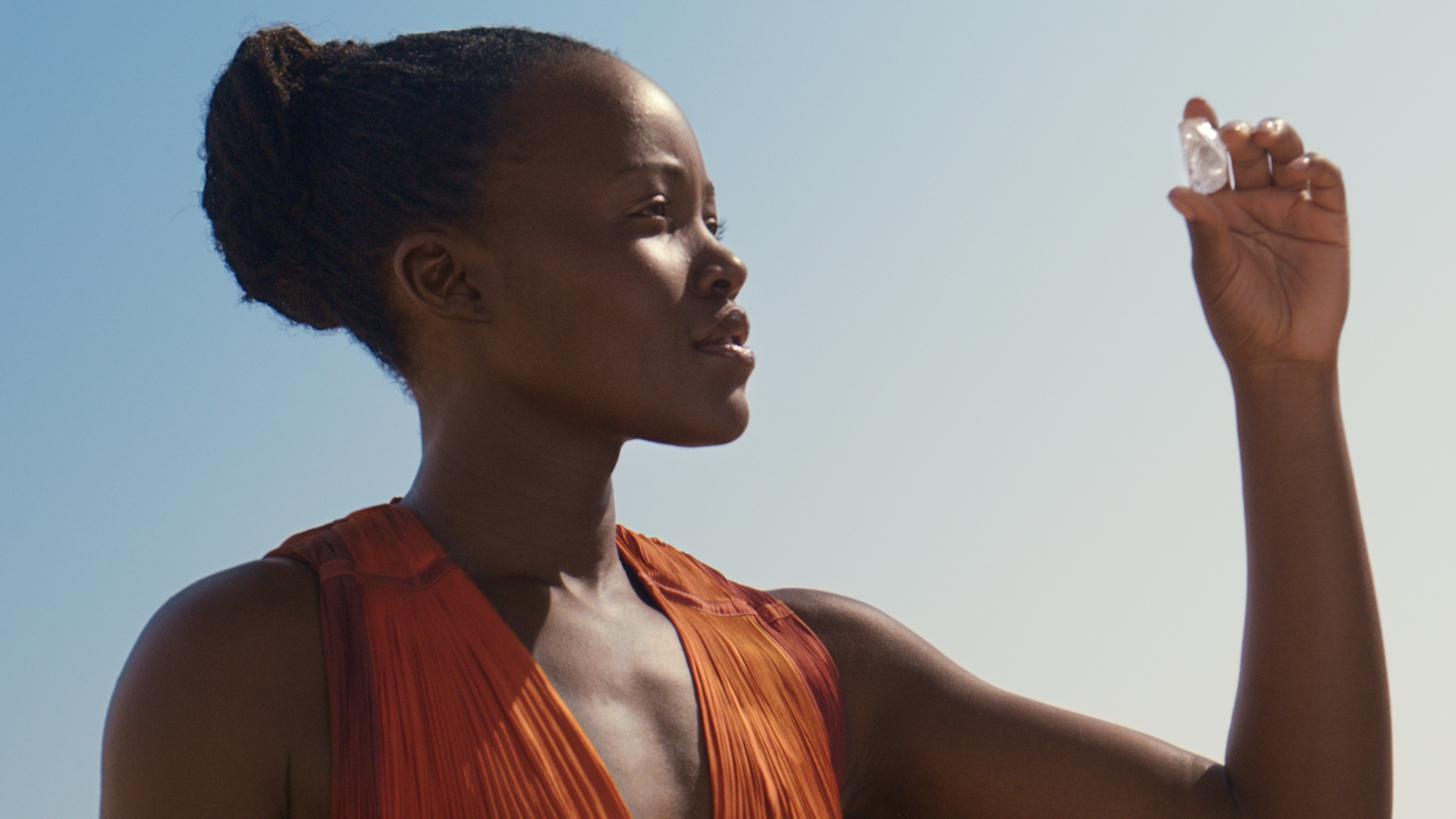 Academy Award-winning actor Lupita Nyong'o has been announced as De Beers's first Global Ambassador, and stars in a new campaign titled: De Beers: Where It Begins. 
Shot by renowned Australian photographer and director Lachlan Bailey, the accompanying film follows Lupita from the discovery of a rough diamond to its magical transformation into jewellery.
'I'm honored to be the first Global Ambassador for De Beers,' says Lupita. 'This campaign brings to life the transformative power that I feel when I wear De Beers' diamond creations, and the pride in knowing where they come from and the good they do. Even more importantly, my partnership with De Beers allows me to extend my advocacy for women and girls around the world.'
As a core element of the partnership Lupita will support De Beers' Building Forever commitment, which aims to advance the lives and opportunities women and girls in the places where its diamonds are discovered: Botswana, Namibia and South Africa.
Alongside the campaign, De Beers will continue to pursue its goals of engaging 10,000 girls in STEM, supporting 10,000 women entrepreneurs and investing at least $10 million across southern Africa to achieve these goals by 2030.
Find out more at debeers.co.uk
Barbour Launches New Christmas Campaign 'One of a Kind-Ness' with Paddington Bear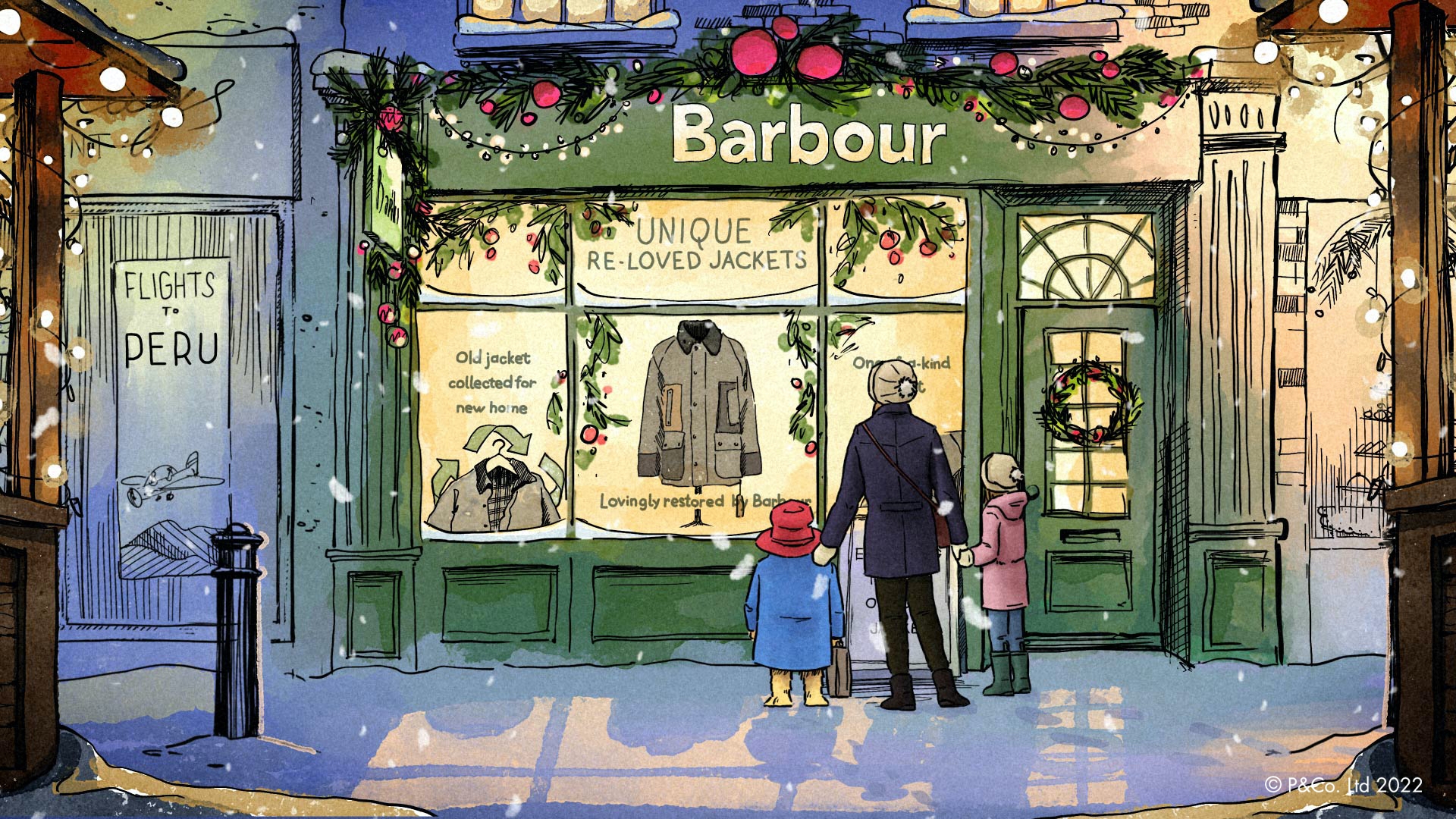 For its Christmas 2022 campaign, Barbour has partnered with everyone's favourite bear – Paddington. Barbour's festive film follows the adventures of Paddington as he comes up with an idea for a thoughtful gift for his misunderstood and sometimes grumpy neighbour, Mr Curry. Highlighting Paddington's kindness and good intentions, it celebrates the joy of giving a very special present that means so much.
The accompanying film includes the Peggy Fortnum illustration style from the original books by Michael Bond, which has only ever been animated by Barbour.
To support the campaign, Barbour is also launching a limited-edition Barbour x Paddington Re-Loved jacket with a unique lining taken from an image in this year's Christmas film – each upcycled and one of a kind. Men's and women's classic wax jackets, the Bedale and Beadnell, will also be available with a special Paddington lining. Very collectable, they're the perfect festive gift.
Find out more at barbour.com
Naturalmat Opens New Cotswold Showroom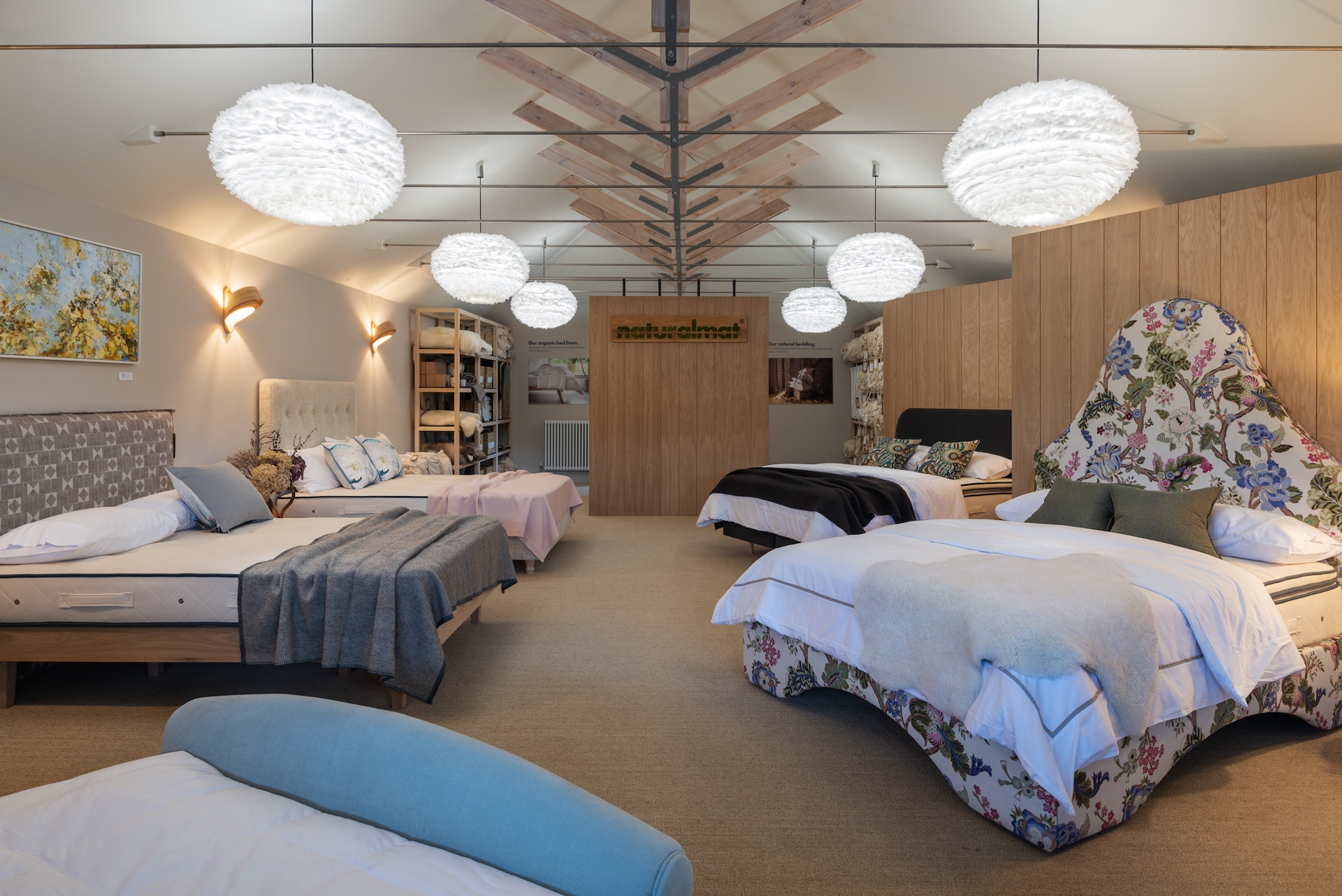 Planet-conscious British mattress maker Naturalmat has just opened its new showroom at Derwent House in Oxfordshire. It joins a raft of other brands in the space who all share a shame passion for handcrafted furniture and homewares.
The new Cotswolds showroom exhibits the best of Naturalmat's range of organic mattresses, toppers, beds, headboards and bed bases. An innovative Sleep Zone also gets customers in the mood to snooze with low lighting and relaxing scents, allowing visitors to  properly try different mattresses before they buy.
Find out more at derwenthouseliving.co.uk/naturalmat
London's Christmas Lights Switch On
This month marks the switching on of London's many Christmas light displays. Because the UK capital is a sprawling city with many parts, there is not one unified date that all of the festive lights will be switched on – but the majority, if not all, will begin in November. The city's fashionable districts, home to some of the most well-known (and homegrown) brands in the world, will be lit up in festive cheer. Notable displays to drop by include Oxford Street, Covent Garden, Bond Street and Chelsea.
You can see our full guide of where to catch this year's lights here.
Life Kitchens Opens New Wimbledon Showroom
British kitchen designer Life Kitchens has just opened its second London showroom in Wilmbledon. Located in the heart of the local high street, the new showroom spans two floors and will act as a creative hub for trade professionals as well as those after a bespoke kitchen design experience.
Life Kitchens' Shaped by Design collection will take pride of place in the new space, alongside the brand's Simplicity range and 1909 collection of traditional inframe designs. A curated selection of furniture and bespoke accessories for the kitchen and beyond will also be available to browse, with an extensive sample and colour area set up (a new partnership with Lick Paints) to help visitors find their perfect palette.
As part of its journey to be fully net zero by 2050, Life Kitchens will be fully offsetting the carbon footprint of its new showroom by planting trees with environmentally-minded social enterprise Ecologi.
'Our decision to re-invest in the high street by opening Life Kitchens' second retail showroom is one we have not taken lightly but are confident is the right move,' Oliver Stephenson, Director of Life Kitchens. 'We see Wimbledon and the surrounding areas as centres of luxury design and as such, a strategic place for our growth. Our showroom will give people the chance to experience and interact with our collections, an opportunity you simply cannot replicate online. We are excited to showcase our collections to the residents of SW19 and look forward to the opportunities this new space will bring.'
You visit Life Kitchens at 3 High Street, London, SW19 5DX. life-kitchens.co.uk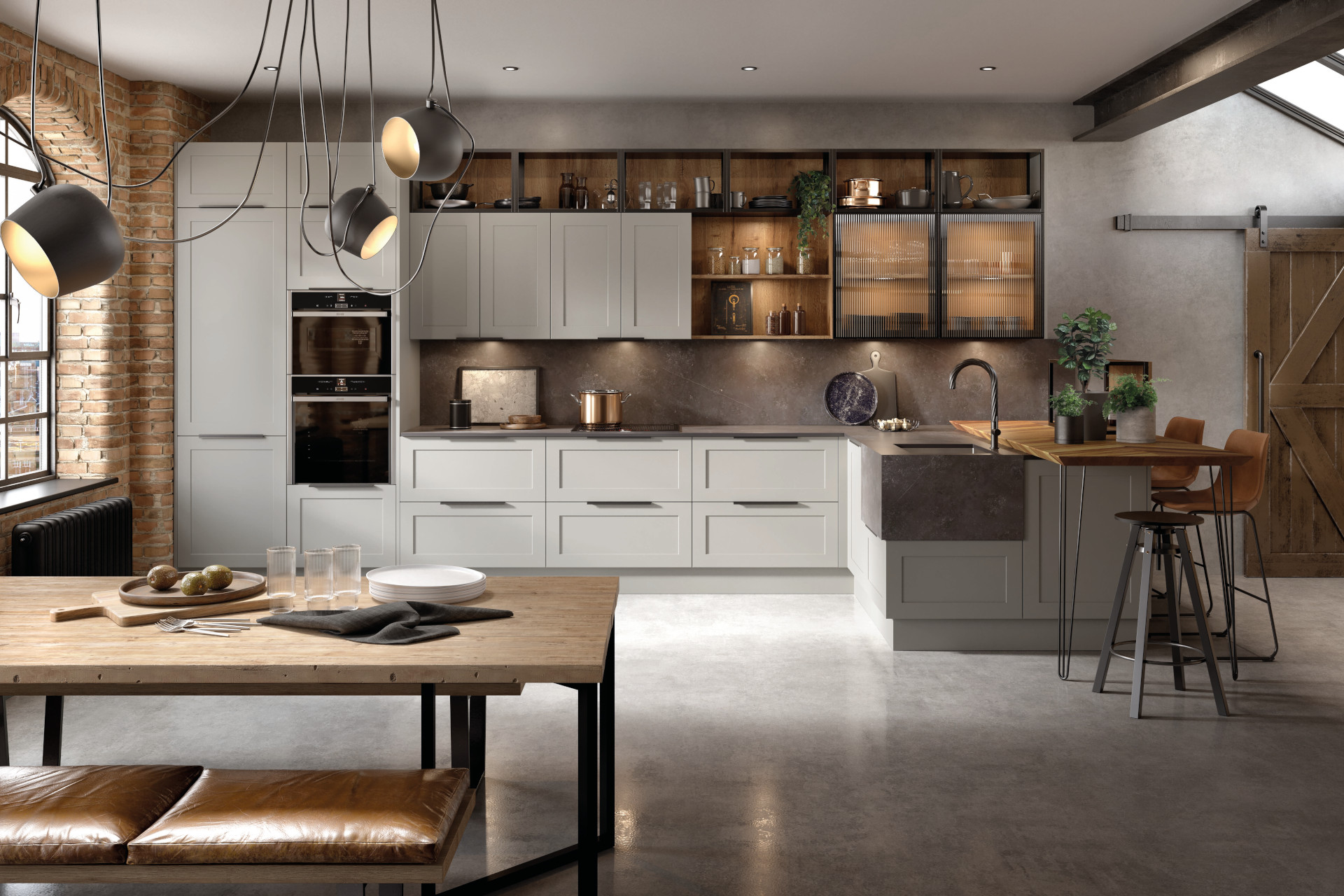 'The Fabulous World of Dior' Arrives at Harrods
Luxury fashion house Dior has teamed up with British department store Harrods on a string of displays, pop-ups and an immersive experience for Christmas. The takeover will span the exterior and interior of the legendary department store, with 44 window displays decked out in sweets as an ode Dior Cruise 2022, multi-experience boutiques spanning Dior's beauty, fashion and jewellery lines, and even a specially designed exhibition titled 'The Fabulous World of Dior', which will see the iconic buildings and spaces from the brand's history recreated in gingerbread (complete with a tiny biscuit Christian Dior).
'The Fabulous World of Dior' will be open from 10 November 2022 to 3 January 2023. harrods.com
Find out more about Dior's takeover of Harrods here.
Featured image: Chelsea Christmas Lights (c) Matt Alexander/PA Wire