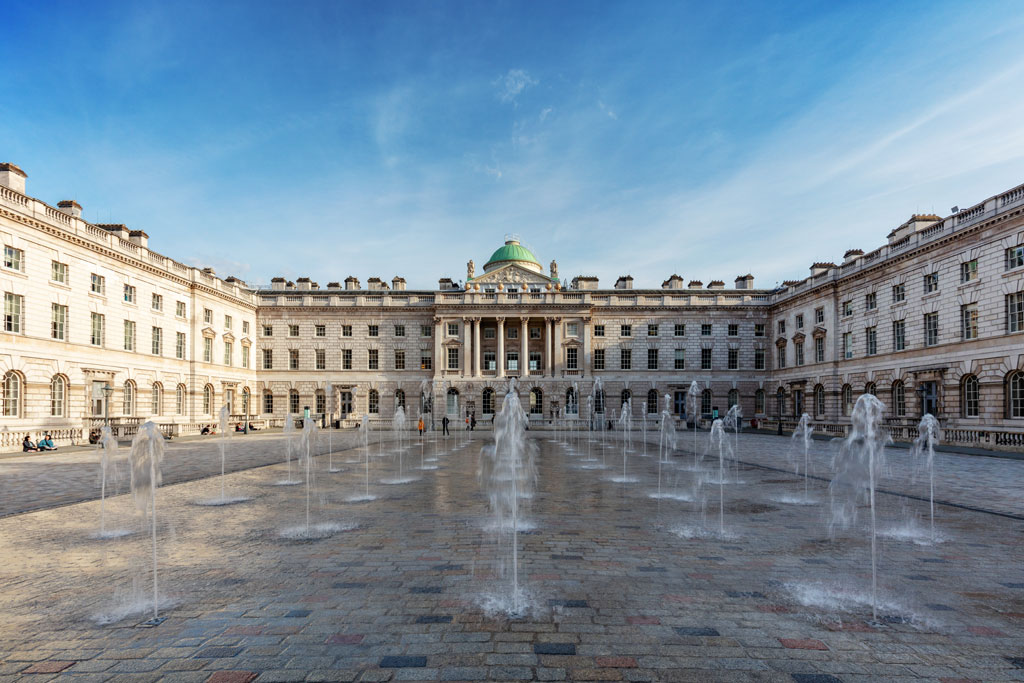 UK Galleries and Museums: When Are They Reopening?
---
Real life culture is back
The UK's galleries and museums are beginning to welcome visitors again. We'll regularly update this guide with information on which ones are opening, when they're opening, and what to see. But if you'd prefer to stick with virtual for now, here are the best online art exhibitions and museum tours.
UK Galleries and Museums: When Are They Reopening?
The V&A: opening selected galleries from 6 August
What's On? Catch the eagerly-awaited Kimono: Kyoto to Catwalk exhibition, now set to open from 27 August. Find out more in our guide to The V&A.
Arusha Gallery: open now
What's On? The Arusha Gallery in Edinburgh's New Town is open now, offering visitors the chance to see Ilona Szalay's Some Are Born to Sweet Delight, Some Are Born to Endless Night in person until 12 July. On 17 July, the gallery will launch the physical realisation, reimagining and expansion of Richard Saltoun's online exhibition, Bodily Objects.
The National Gallery: open now
What's On? Titian's epic series of paintings drawn from the Roman poet Ovid's Metamorphoses continues until January 2021, and you can see Nicolaes Maes: Dutch Master of the Golden Age until September. nationalgallery.org.uk
The Foundling Museum: open now
What's On? The first major exhibition to explore representations of the pregnant female body, Portraying Pregnancy: From Holbein to Social Media, is running until late August. This includes a range of works from the past 500 years, including Holbein's portrait of Thomas More's daughter, Cicely Heron, and Lucian Freud's portrait of his first wife Kitty. foundlingmuseum.org.uk
The Royal Academy of Arts: open now
What's On? It's your last chance to see major exhibition Picasso and Paper, which is on until 2 August. After this, the RA will embark on a second reopening phase with a different exhibition and expanded opening hours. royalacademy.org.uk
Barbican Art Gallery: open now
What's On? Masculinities: Liberation through Photography is being extended until 23 August, and from 11 August you can see the first ever UK commission from Toyin Ojih Odutola in A Countervailing Theory. barbican.org.uk
Whitechapel Gallery: open now
What's On? The Whitechapel Gallery reopens with Radical Figures: Painting in the New Millennium, which features works from the likes of Daniel Richter, Michael Armitage and Tala Madani. You can also see monumental structures made out of everyday materials in Carlos Bunga's Something Necessary and Useful, and experience Rachel Pimm's reading of landscape and its patterns in Plates. whitechapelgallery.org
Somerset House: partially reopening 16 July
What's On? Acclaimed exhibition Mushrooms: The Art, Design and Future of Fungi is being extended throughout the summer, offering visitors a chance to explore the fascinating fungi kingdom through the work of 35 artists, designers and musicians. The on-site café is back too, as well as the neo-classical courtyard – which now has additional outdoor seating. somersethouse.org.uk
Turner Contemporary: 22 July 2020
What's On? We Will Walk – Art and Resistance in the American South runs until September, showcasing a collection of sculptural assemblages, paintings and quilts by more than 20 African American artists who lived through the Civil Rights struggle and its aftermath. turnercontemporary.org
Ashmolean Museum: mid-August 2020
What's On? The Ashmolean Museum in Oxford reopens with the Young Rembrandt exhibition, which charts the transformation of the Dutch artist over the years of 1624 to 1634 – the first major exhibition exclusively devoted to the artist's early work. ashmolean.org
Drawing Room: 10 September 2020
What's On? Drawing Room – the gallery dedicated to international contemporary drawing – returns with an exhibition of artists and works inspired by mediumistic methodologies. The series begins with the visionary work of William Blake, progressing onto Surrealist works of the 20th century and concluding with contemporary artists including Suzanne Treister and Bonnie Camplin. drawingroom.org.uk
Gasworks: 30 September 2020
What's On? South London's Gasworks is back this September with a new exhibition by Eduardo Navarro. gasworks.org.uk
Wellcome Collection: Autumn – date TBC
What's On? Though a reopening date has not yet been set, the Wellcome Collection plans to return in the autumn. More details will be announced closer to the time. wellcomecollection.org
Restaurants Reopening in London / Which Hotels Are Opening in the UK?