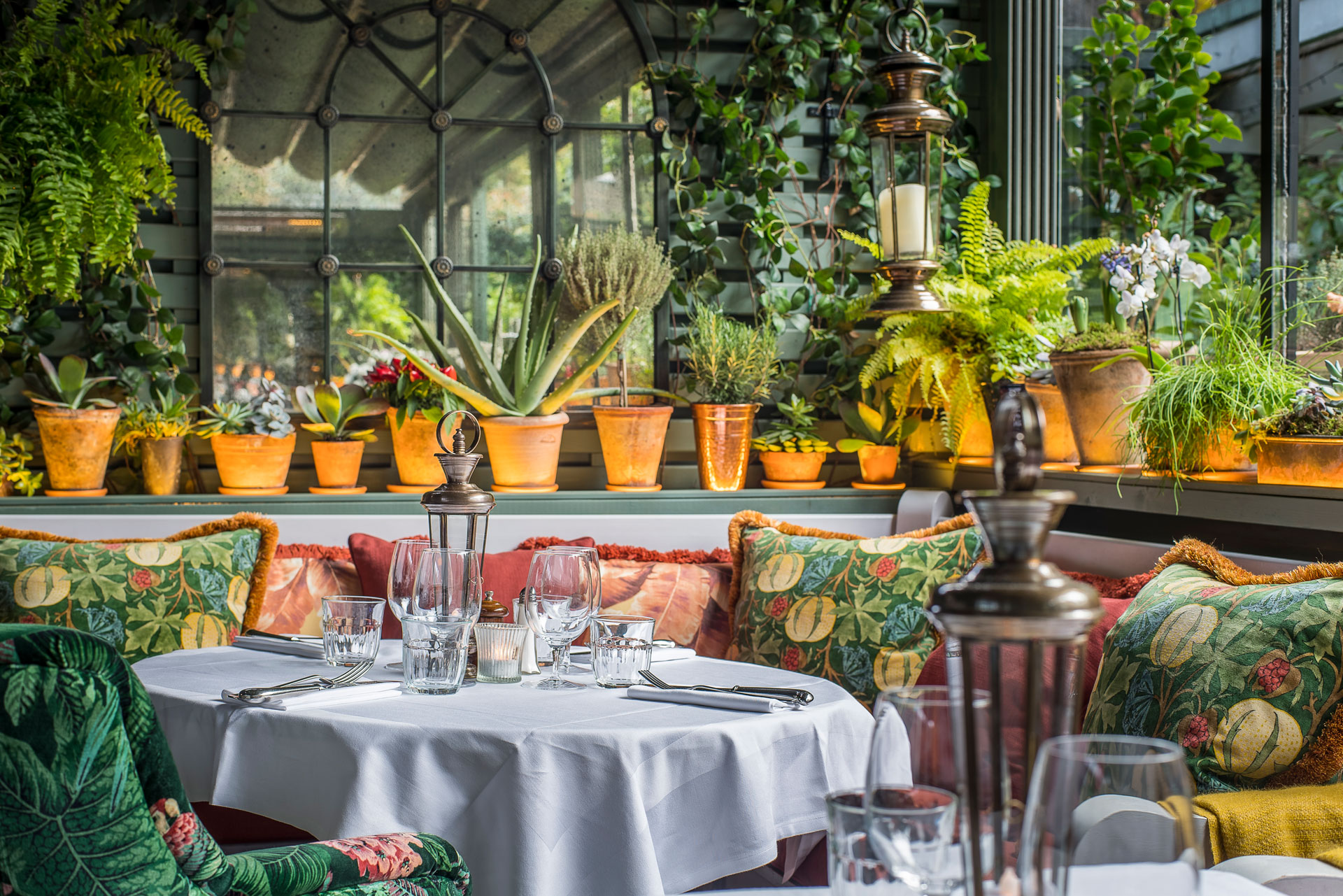 London Restaurants Reopening: Restaurants To Book Now
---
Restaurants can welcome guests again from 4 July – here are the ones to book
It's been over three months since we've been able to dine out, but from this weekend the restaurant world is coming back to life. Where will your first comeback meal out be? Will you head to an old favourite? A quirky newbie? An al fresco spot? Whatever you choose, it's time to get booking. Read on for our pick of the London restaurants reopening on 4 July.
The Garden at The Berkeley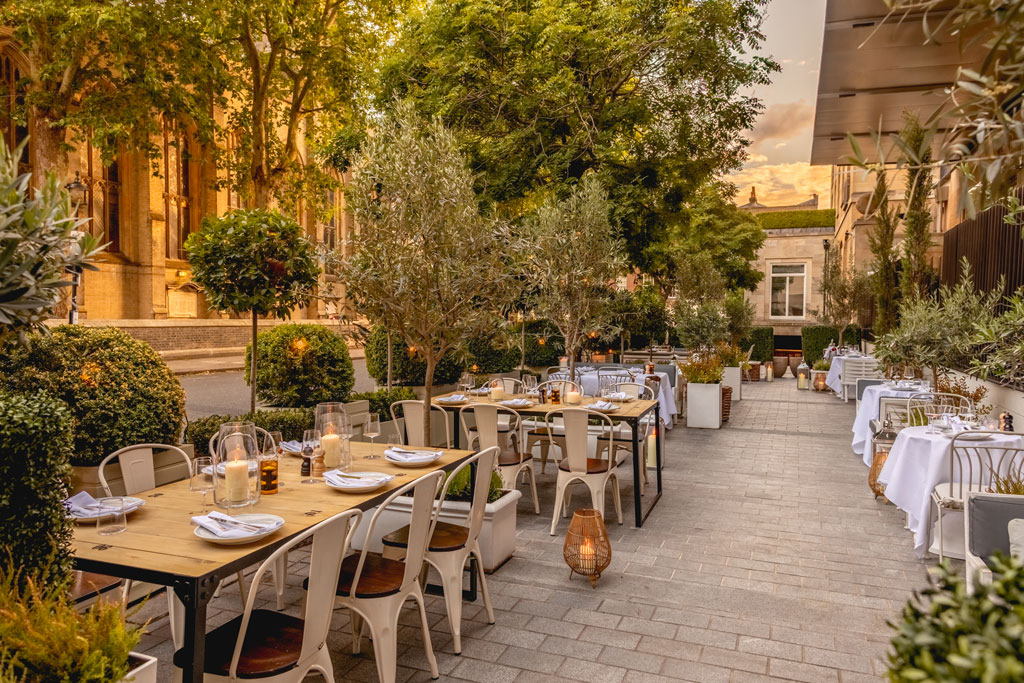 Reminisce on balmy evenings in Europe at The Berkeley's new secret garden restaurant, a Mediterranean-inspired retreat in Belgravia lit with lanterns and lined with olive trees. The terrace is lined with socially distanced tables for two to six people, with a sharing-style food menu to enjoy alongside summer garden cocktail pitchers. theberkeley.co.uk
FOLIE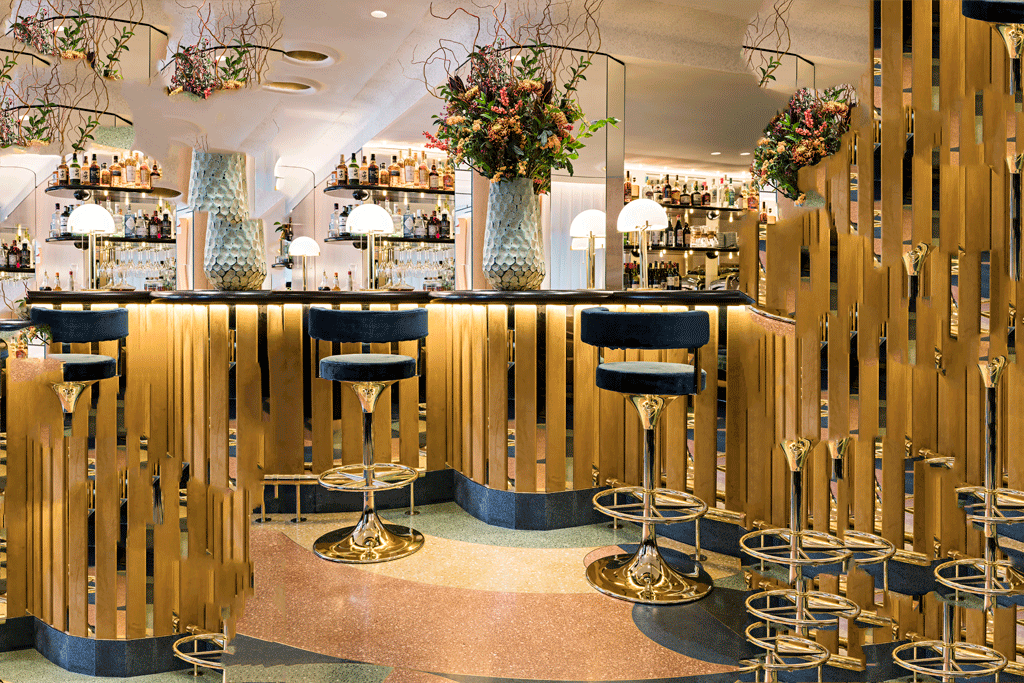 The glitzy London first from restauranteur Guillaume Depoix is back with a new summer terrace. Founder Guillaume Depoix and executive chef Christophe Marleix have designed a special summer menu to celebrate the reopening, featuring stylish Mediterranean classics such as aubergine parmigiana and heirloom tomatoes with burrata. folie.london
Gloria
The most extravagant Italian trattoria in town is welcoming visitors again from this weekend, with a new summer menu featuring pasta, cocktails and gelato aplenty. For the first time ever, the restaurant is bookable – so no queuing needed! bigmammagroup.com
Carousel
Culinary hub Carousel London is back with Greatest Hits: four menus featuring a selection of their all time favourite dishes. First up: a collection of Mexican classics, inspired by the spicy creations of chefs including Emme Prieto, Felipe Donnelly and Kut Gomez. carousel-london.com
The Ivy Chelsea Garden
The prettiest branch of the Ivy restaurant empire is in a prime position to reopen thanks to its newly refurbished garden, which allows ample al fresco dining. The menu offers an extensive selection of brasserie-style dishes, with everything from jackfruit salad to monkfish curry up for grabs. The Ivy's famous shepherd's pie also features, alongside a particularly tasty Chicken Milanese. ivychelseagarden.com
Chicama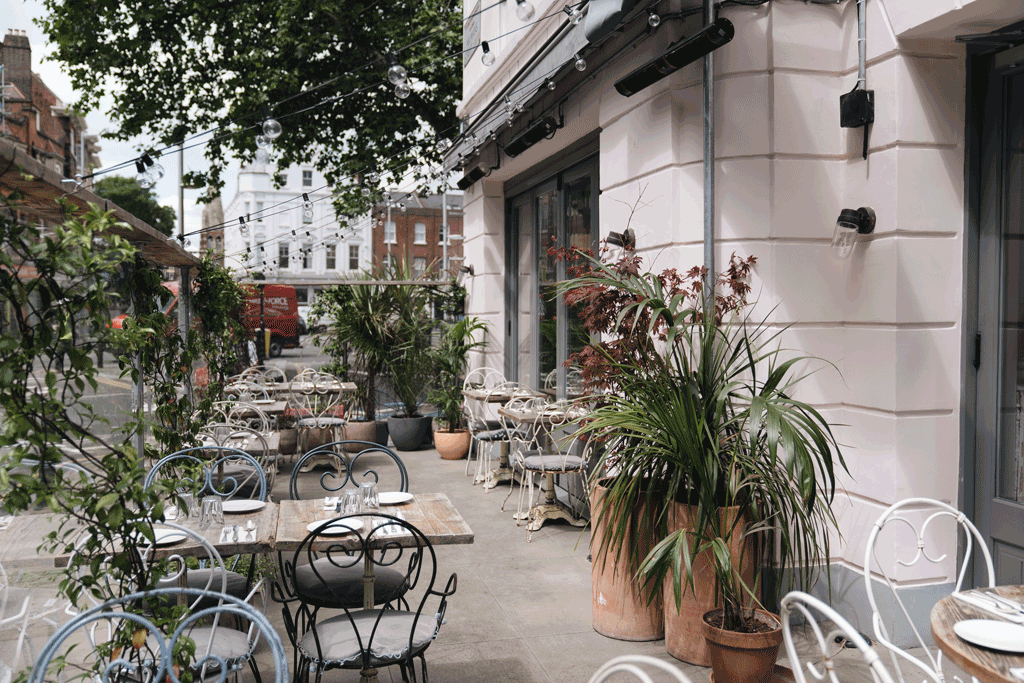 The second restaurant from the Pachamama group, Chelsea's Chicama is a charming seafood restaurant named after a coastal town in Peru – not the word chic, although that does describe it well. The outdoor terrace is a lovely dining spot for sunny days: a petite plant-filled space overflowing onto the pavement on a quiet section of the Kings Road. From here, tuck into a meat-free menu of vibrant seafood and vegetarian small plates alongside colourful cocktails. chicamalondon.com
Dalloway Terrace
Named after Virginia Woolf's famous character Mrs Dalloway, the balcony at the Bloomsbury Hotel's Dalloway Terrace is picture-perfect. Covered and heated, it's a popular spot year-round, with décor changing along with the seasons – this summer, its reopening as a whimsical overgrown greenhouse, complete with cascading roses, sweet peas and tulips. The terrace is now available to book exclusively too, the perfect secluded outdoor space for small events and missed celebrations. dallowayterrace.com
Wild By Tart
Lucy Carr-Ellison and Jemima Jones' farm-to-table restaurant is re-launching as an outdoor pop-up in Eccleston Yards. Diners can expect the same locally, seasonally inspired menu seen in the original venture, with all ingredients hand grown at the culinary duo's respective family farms in Northumberland and Somerset. wildbytart.com
Brasserie of Light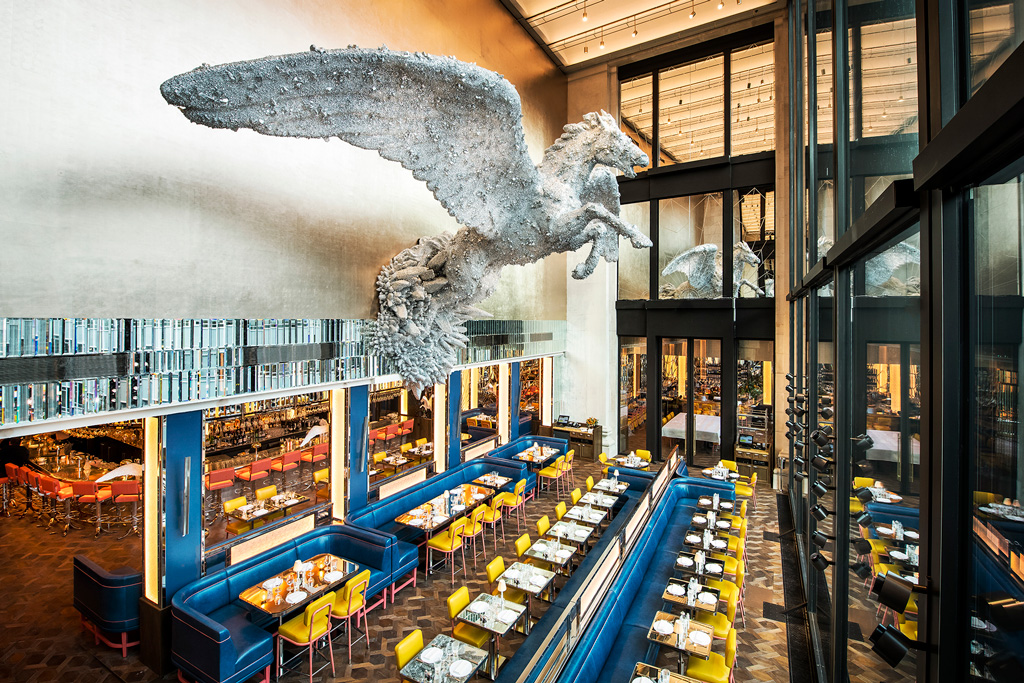 A Martin Brudnizki gem, Selfridges' all-day restaurant Brasserie of Light was one of the most talked about openings of 2018. Illuminated by glowing orbs, the centre-piece is a 24ft crystal-encrusted statue of Pegasus by Damien Hirst, which soars over diners with its colossal 30-ft-wings outstretched – Hirst's largest piece of artwork in London to date. brasserie-of-light.co.uk
SMOKESTAK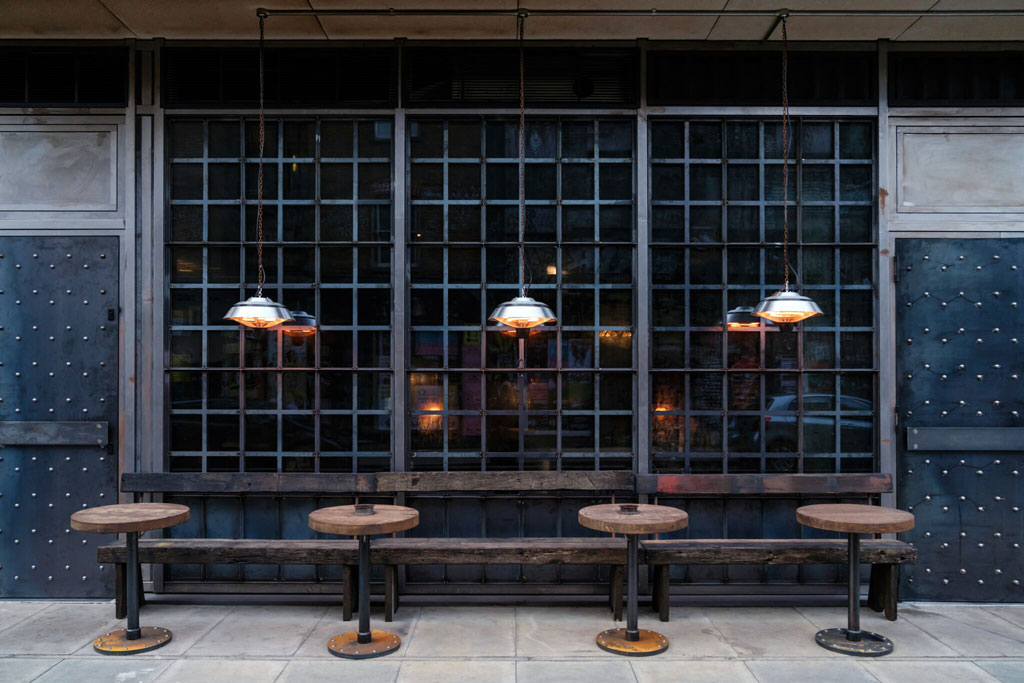 David Carter's popular barbecue joint is back, with a simple menu which focuses on meat that has been gently wood-smoked overnight. Think old-school barbecue: no oven, no grill, no stove, with seating on the terrace available for walk-in guests. smokestak.co.uk
Petersham Nurseries, Richmond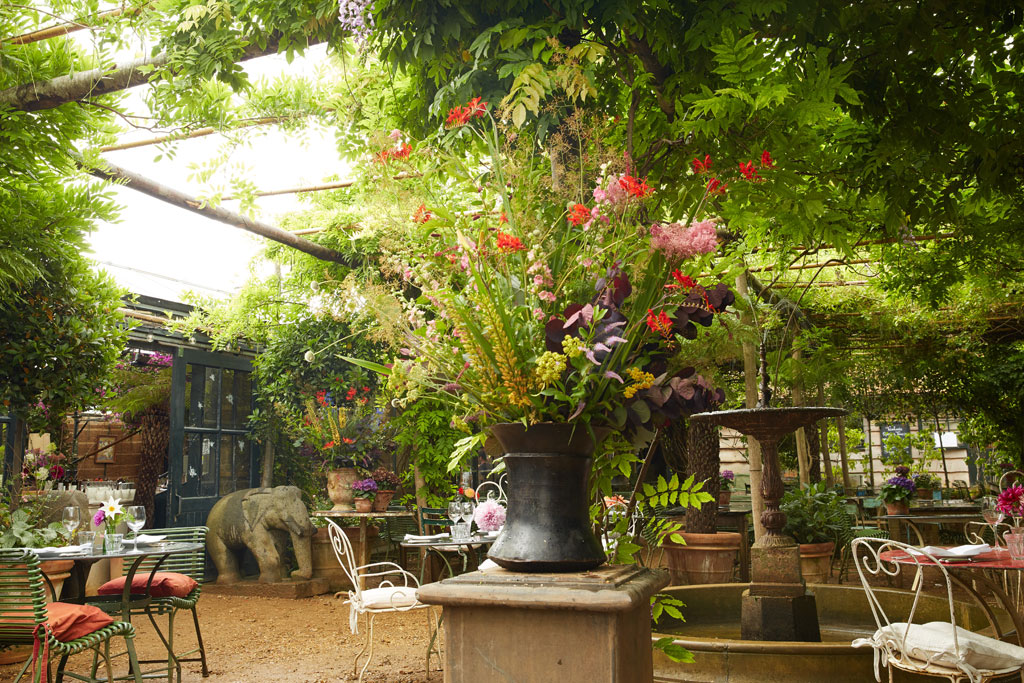 A pocket of countryside charm in the capital is glasshouse restaurant Petersham Nurseries, housed within the garden centre of the same name. Situated right next to Richmond Park, this idyllic venue has space on its side – and for the first time ever, service will extend on selected evenings, allowing guests to dine until sundown beneath the pergola. petershamnurseries.com
The Mandrake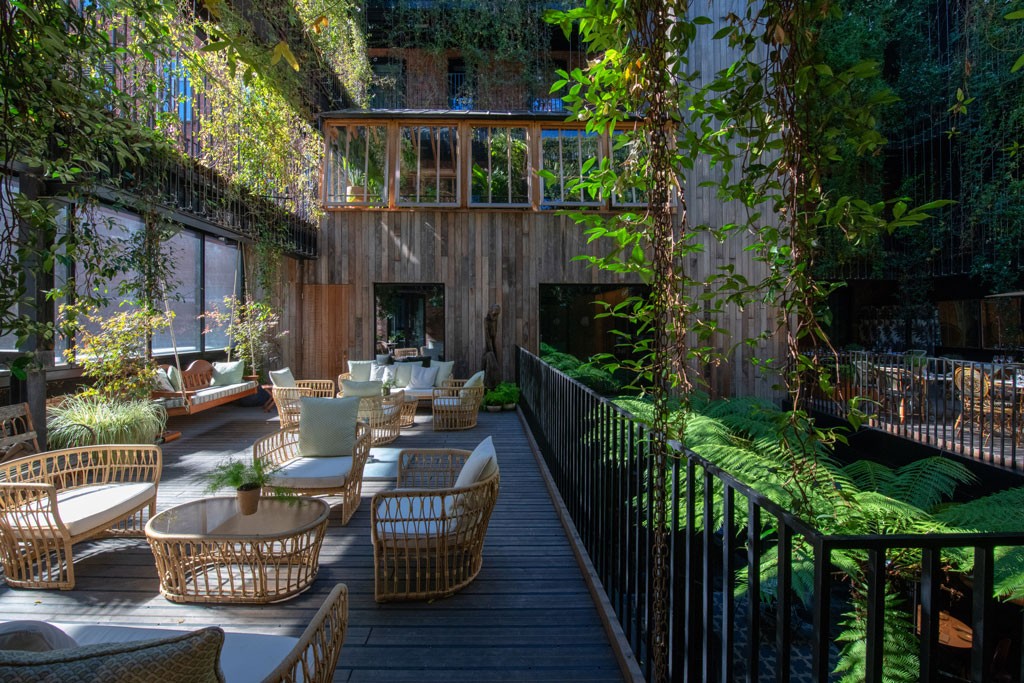 The ultra-cool Mandrake Hotel is launching 'The Mandrake Cabanas', available for hosting private groups throughout the summer. These tropical havens will offer table service of their South American-inspired menu, and come with TV screens allowing guests to choose their own music or entertainment. themandrake.com
Sam's Riverside
Idyllic waterfront restaurant Sam's Riverside – which launched just a few months before the pandemic hit – is reopening with a new seafood terrace, which will offer a selection of seafood, fish, salads and light dishes, alongside refreshing summer cocktails. samsriverside.co.uk
HIDE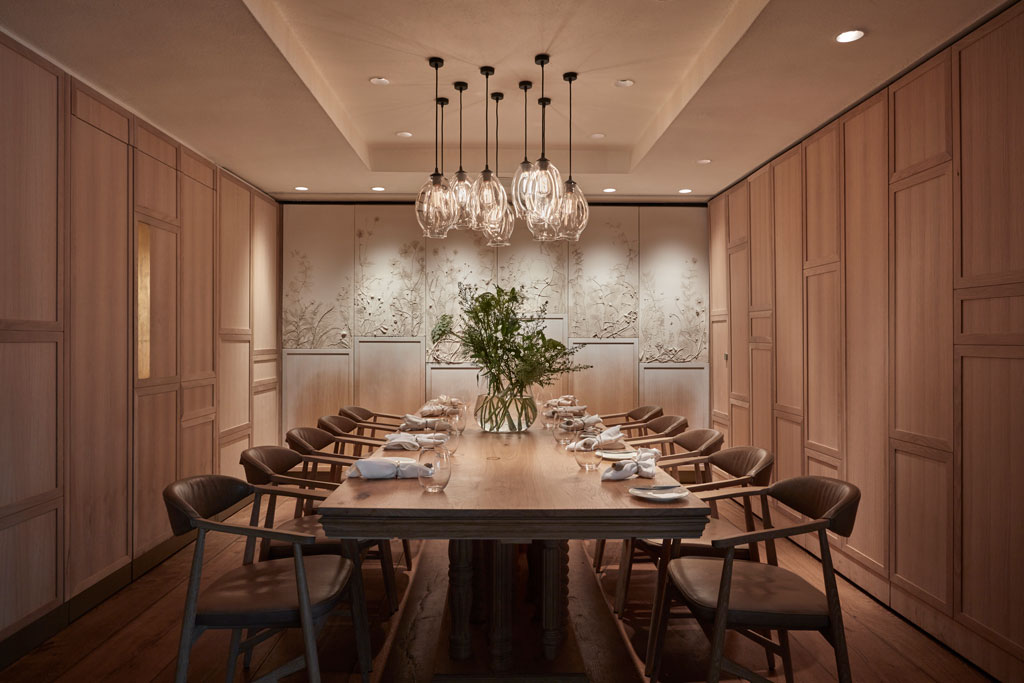 Sprawled across three floors on Piccadilly, Ollie Dabbous' HIDE certainly has space on its side. At the moment, staff envision only having to remove six tables to accommodate customers at a safe distance – and there are five private dining rooms, which will inevitably see increased interest. hide.co.uk
Daphne's
With its pink marble-topped bar and Venetian glass chandeliers, this ever-popular spot perfectly combines Italian comforts with Chelsea glamour, with an elegant conservatory bookable for private lunches.
How Will Restaurants Look Post-Lockdown? / Restaurant Delivery in London