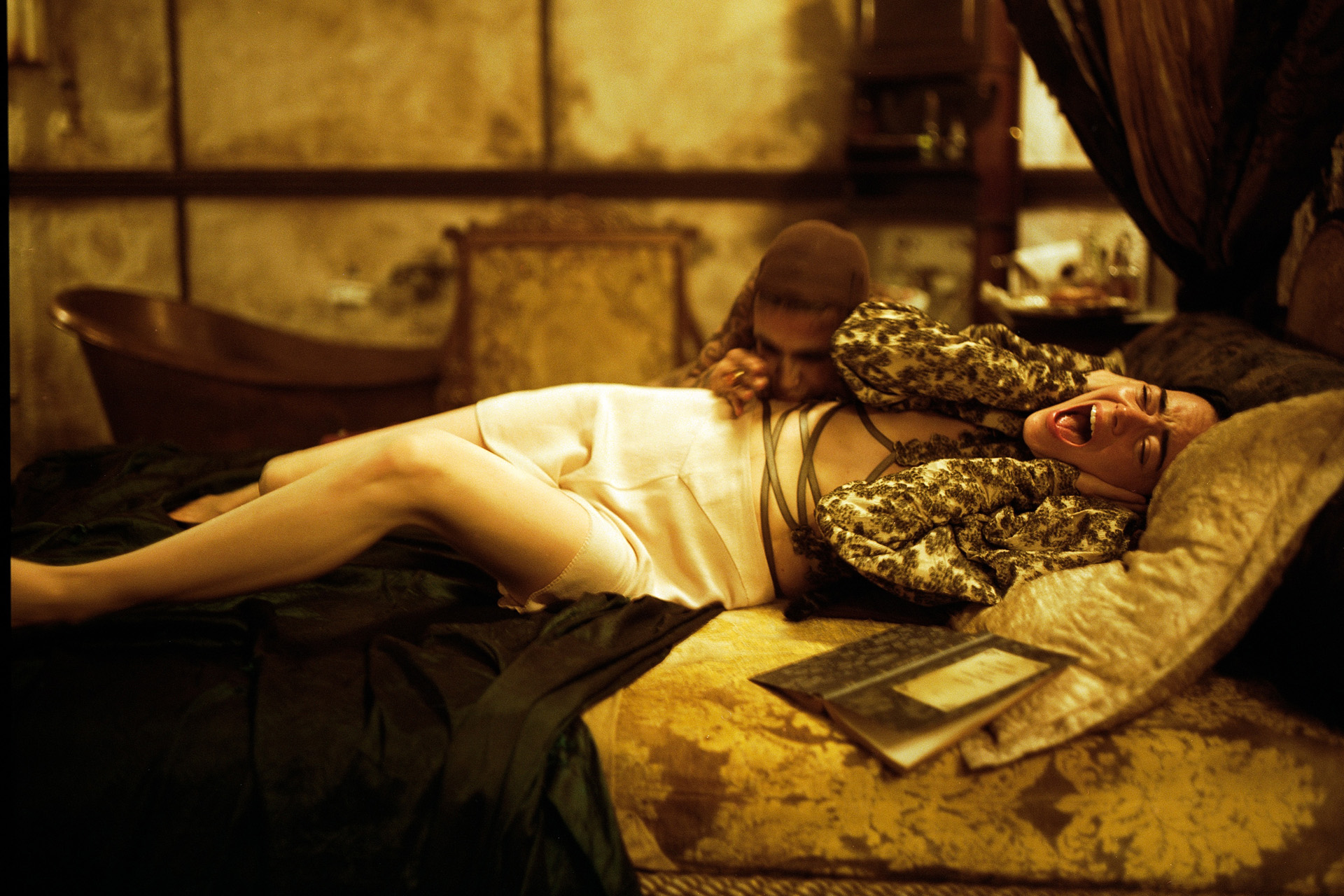 The Buzziest Movies At Venice Film Festival To Add To Your Watch List
Plus: when you will be able to watch them in the UK
Perhaps it's not the flashiest, but Venice Film Festival is the oldest film festival in the world – and one of the most prestigious. It joins Toronto, Sundance, Cannes and Berlin to complete the 'Big Five' film festivals and, taking place on Venetian Lagoon island The Lido, it joins a programme of theatre, music, art and, of course, movies comprising the Venice Biennale. Looking to cut through the noise of stories spinning out of the festival? Here are the best and buzziest films you need to know about – and add to your watch list.
Venice Film Festival: The Best Films To Add To Your Watch List
Poor Things
UK Release Date: In cinemas 12 January 2024
Is this gothic Barbie? Based on Alasdair Gray's novel of the same name, Yorgos Lanthimos's Poor Things received a standing ovation when it premiered at the Venice Film Festival on 31 August. Starring Emma Stone in the leading role, it tells the story of a woman who is brought back to life by a mad scientist (Willem Dafoe) and given a new identity.
Ferrari
UK Release Date: In cinemas 26 December 2023, and on Sky Cinema in 2024
Aptly starring Adam Driver, Ferrari joins the recent legion of biopics exploring the rise of household names, from House of Gucci to Oppenheimer, Air to Tetris. Directed by Michael Mann, it premiered at Venice Film Festival on 31 August to a standing ovation, and praise for its lavish production value. Taking us back to 1957, Driver stars as legendary car manufacturer Enzo Ferrari, who is struggling to keep his company afloat. Also starring Penelope Cruz, Shailene Woodley, Jack O'Connell and Patrick Dempsey, it's expected to be a hit when it lands in UK cinemas on Boxing Day.
Maestro
UK Release Date: On Netflix from 20 December 2023
Bradley Cooper directs himself in Maestro, another biopic to keep your eyes peeled for, telling the story of composer Leonard Bernstein and his wife Felicia Montealegre. Cooper wrote the screenplay with Josh Singer, and the flick – which premiered at the Venice Film Festival – was produced by Martin Scorsese, Steven Spielberg and Todd Phillips. With Carey Mulligan playing Felicia and Cooper starring as Leonard, it received a standing ovation and much critical acclaim at its debut screening. Matt Bomer, Maya Hawke, Sarah Silverman and Michael Urie also star.
Priscilla
UK Release Date: In cinemas 26 December 2023
We loved Elvis – and we can't wait to see Jacob Elordi's interpretation of the King of Rock and Roll in Sofia Coppola's Priscilla. Based on Priscilla Presley's memoir Elvis & Me, it's all about the couple's marriage – and its downfall. The news out of Venice is that it's a difficult watch, with the real Priscilla – who is played by Cailee Spaeny in the film – reportedly breaking down in tears. Read all about the film here.
Hit Man
UK Release Date: TBD
On a lighter note, another flick garnering acclaim across the board is Richard Linklater's Hit Man, an action-comedy starring Glenn Powell in the leading role. Gary (Powell) is a college professor who poses as a reliable hitman who arrests the people trying to hire him. All is going well, until he tries to save a woman in need. With a rare 100 percent rating on Rotten Tomatoes, it's an unexpected gem coming out of the Venice Film Festival, with critics praising Powell's performance specifically. We can't wait to see it for ourselves – but sadly there is no confirmed UK release date just yet.