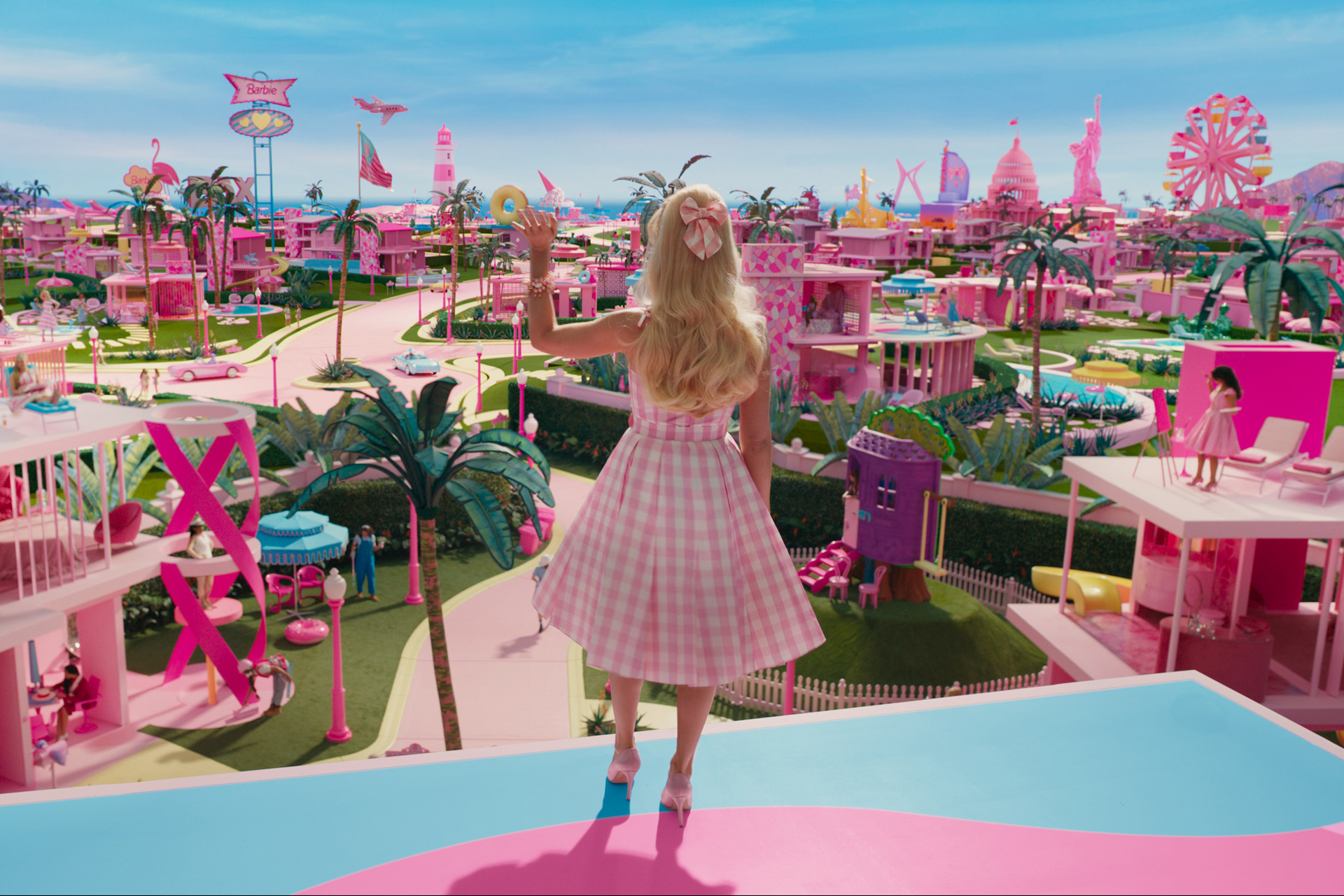 Where Was Barbie Filmed? (& Can You Visit?)
This rose-tinted flick will arrive in cinemas this summer
Greta Gerwig's live-action Barbie is still months away from arriving in cinemas, and yet Barbiecore was one of 2022's biggest trends across fashion, interiors and, yes, even travel. If you're a sucker for visiting the filming locations of your favourite movies and TV shows, you might want to get ahead of the curve with this one: Barbie is sure to be a blockbuster hit, even before we know whether it's any good or not. (Speaking of which: here is our guide on what to expect from the movie when it finally arrives.) Here are all of the Barbie filming locations we know so far. 
Read the C&TH Responsible Tourism Guide
Where Was Barbie Filmed? (& Can You Visit?)
Where Was Barbie Filmed?
Barbie was filmed in California and Hertfordshire. Surprised? The former makes perfect sun-kissed sense, but the latter? That's right: Barbieland is actually Hertfordshire – more specifically, a CGI world created at Warner Bros. Studios in Leavesden. 
So far, we know very little about what Barbie will be about, other than a scant synopsis ('after being expelled from "Barbieland" for being a less-than-perfect doll, Barbie sets off for the human world to find true happiness') and a huge, star-studded cast lead by Margot Robbie and Ryan Gosling. Expect to also see Will Ferrell, America Ferrera, Michael Cera, and Sex Education's Emma Mackey and Ncuti Gatwa (among many, many more). That said, whether purposefully or not (a clever promo tactic, perhaps?), the Barbie cast have been spotted on location across the world, with production spanning March to July 2022. Here are the Barbie filming locations we know so far.
Barbie
Filming Locations
Los Angeles
In June 2022, Margot Robbie and Ryan Gosling were spotted filming on-set in Los Angeles donning matching bleach blonde hair, white heeled cowboy boots and white cowboy hats, along with cute western outfits (pink for Robbie playing Barbie, naturally; and black for Gosling playing Ken). 
View this post on Instagram
Will Ferrell – who will play the CEO of Mattel, the toy company behind Barbie dolls – has also been spotted filming in Los Angeles, wearing a pink shirt with a darker pink tie.
Venice Beach
Sticking Stateside – and sticking in LA, too – Robbie and Gosling were also spotted filming for Barbie at Venice Beach, this time donning matching neon psychedelic roller skating outfits complete with visors and neon yellow skates and elbow and knee pads, with a neon yellow fanny pack for Gosling and hoop earrings for Robbie, too. 
View this post on Instagram
Again, Will Ferrell has also been spotted donning roller skates. An on-set photo emerged featuring a group of men in matching suits with white shirts, with Ferrell at the helm in his pink shirt. To his side, British comedian Jamie Demetriou (Stath Lets Flats, Fleabag) can also be seen skating along, with Connor Swindells (Sex Education) sticking out in the background in a discordant beige trouser, blue shirt, blue sweater vest get-up. Truly, who isn't in this movie?
Venice Beach Skate Park
A notable location also used for filming those skate scenes is Venice Beach Skate Park.
Warner Bros. Studios, Leavesden, UK
While the Barbie Malibu DreamHouse is very real (ahem), the film versions are unfortunately less real. Principal photography for Barbieland took place at Warner Bros.'s Hertfordshire studios in March 2022, with on-set filming kicking off here. With Barbie being 'expelled from "Barbieland"', we can expect a lot of set and CGI work has gone into the production of the film, so this isn't one you can visit.
That said, the hot pink houses were reportedly inspired by Palm Springs, specifically the 1946 Kaufmann House, which features in Palm Springs flick, Don't Worry Darling. And Palm Springs is definitely a place you can visit.
Featured image: Margot Robbie as Barbie in Warner Bros. Pictures' "BARBIE," a Warner Bros. Pictures release. Courtesy Warner Bros. Pictures © 2022 Warner Bros. Entertainment Inc. All Rights Reserved (cropped).