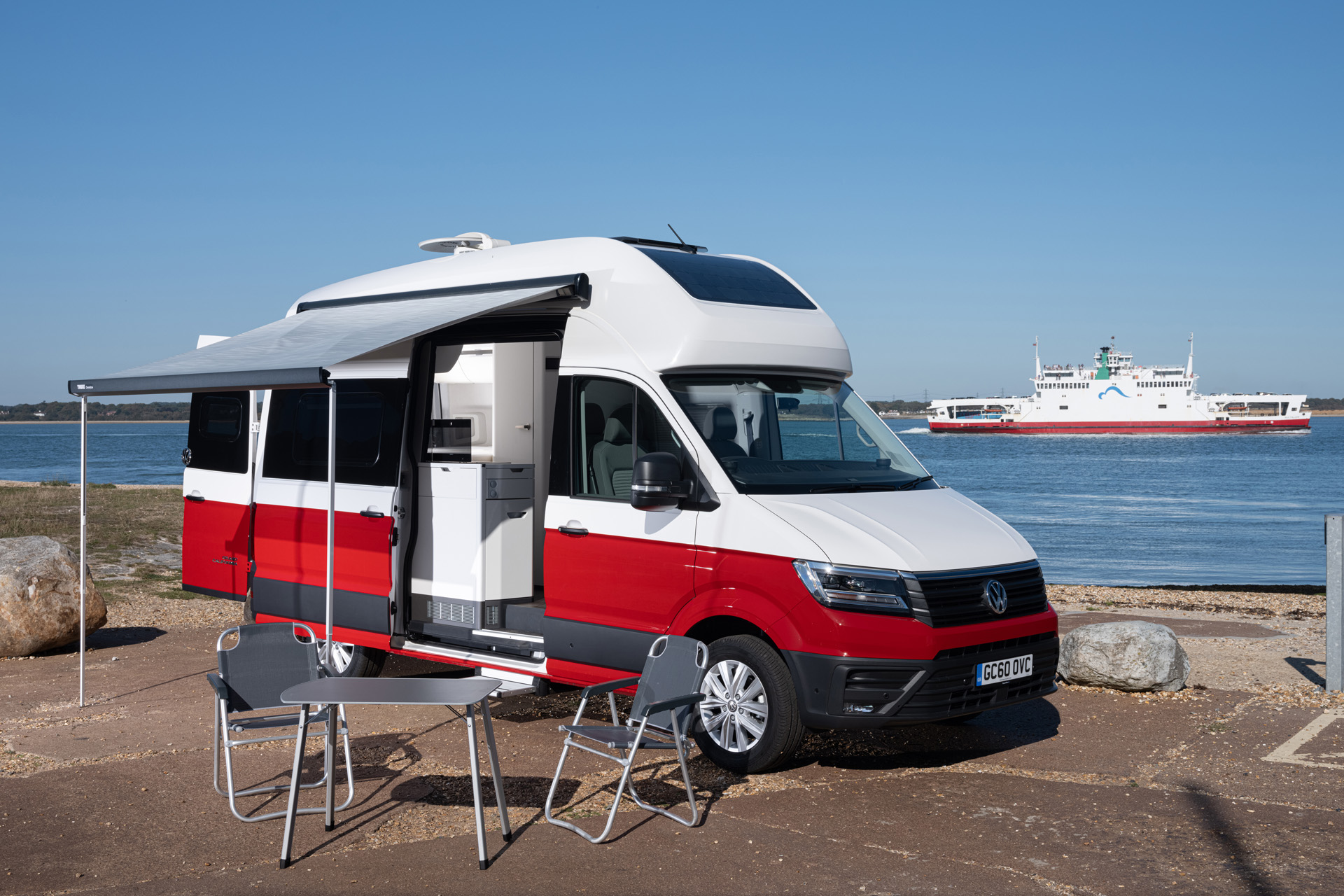 VW Grand California — The Green Lane
Start planning endless staycations
Don't fly abroad – reduce your CO2 emissions with a camper van staycation. Motoring editor Jeremy Taylor and sustainable fashion expert Jessica Saunders drive the VW Grand California.
The Green Lane: VW Grand California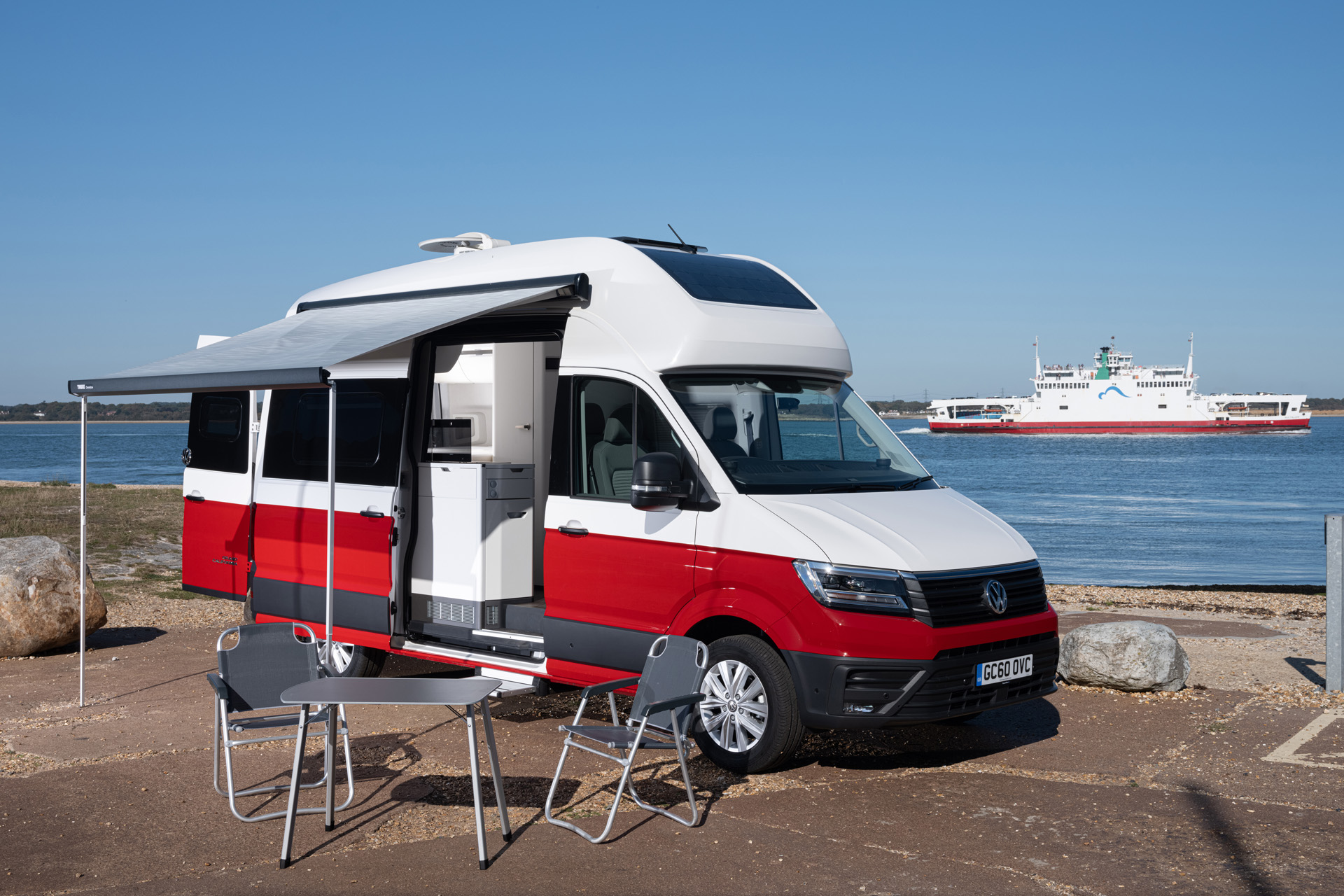 JS – Living off-grid is fine, but I still like my creature comforts. That's why I am always a little sceptical when you suggest a staycation camping holiday.
JT – I know, which is why the outsize Volkswagen Grand California is such a persuasive tool. Based on a VW Crafter van rather than a standard California, the Grand offers a whole lot more space – enough for two double beds, shower, toilet and a proper kitchen area.
And you forgot the most important feature – central heating! That's absolute bliss on a cold August day in England when Europe seems to be on fire at the moment. It's certainly been designed well inside.
That's probably because VW build the Grand in-house. Most van conversions are carried out by specialist coachbuilders who don't have the same in-depth expertise, or the nationwide back-up of Volkswagen agents if something goes wrong.
Our Grand California 600 was super spacious, with two double beds, although the upstairs bunk is really for children only. It's a roomy six metres long, but there's also a 6.8-metre 680 model, offering a more luxurious set-up for two people.
It's also easy to drive. The hard plastics in the front cabin reveal the Grand's van origins, but comfort and space are to the fore. A 2.0-litre diesel engine rattles along nicely at motorway speeds, although the high roofline is susceptible to crosswinds.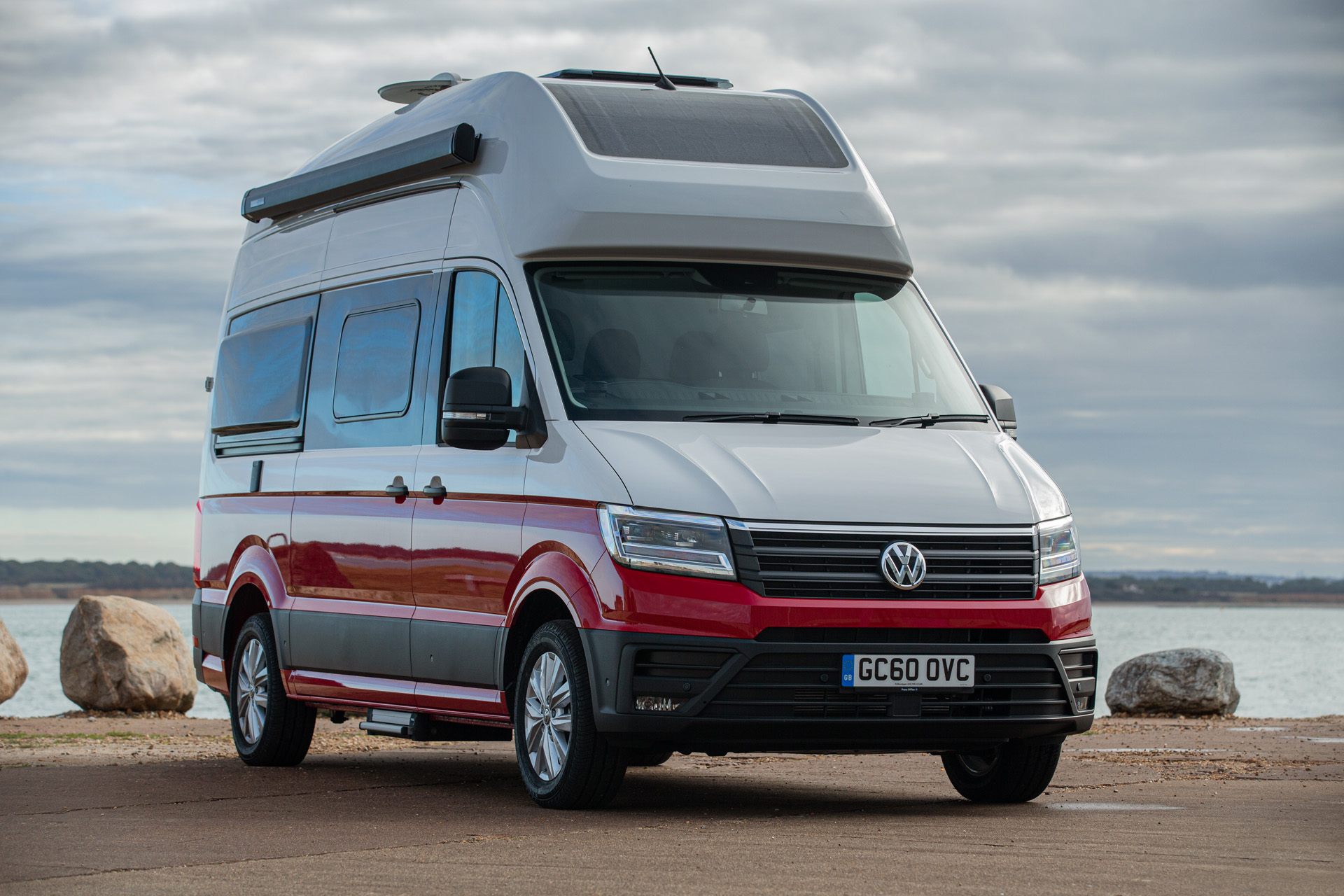 Yes, that high roof will make drivers think about low bridges and tree branches, but don't be put off. It's just a little unfortunate the Grand looks so ungainly. I suppose you could say that about most camper vans.
Painted in a dark shade of grey and fitted with privacy glass, the Grand has a bit extra 'cool' about it. And I should have mentioned, if you choose for the 680 model, there is the option of all-wheel drive for escaping muddy fields.
I would add that rear visibility is virtually non-existent, so why owners have to pay more for a reversing camera is beyond me. Imagery is flashed up onto the 8-inch infotainment centre touchscreen, which also offers Apple CarPlay and Android Auto.
I'm surprised that you weren't more interested in the touchscreen by the bathroom – the one with settings for the central heating and hot water?
Well, we didn't need to turn the heating on much, because the weather took a turn for the better. That same screen also tells you how much water is left in the tank and the power status of the auxiliary battery unit, which drives the fridge and other systems.
So, all set for another staycation in the autumn?
Possibly, if only to give the central heating system a proper review!
Discover more about the VW Grand California at volkswagen-vans.co.uk
Jessica Saunders is Director of Programmes at London College of Fashion, studying for a PhD in sustainable e-textile design.