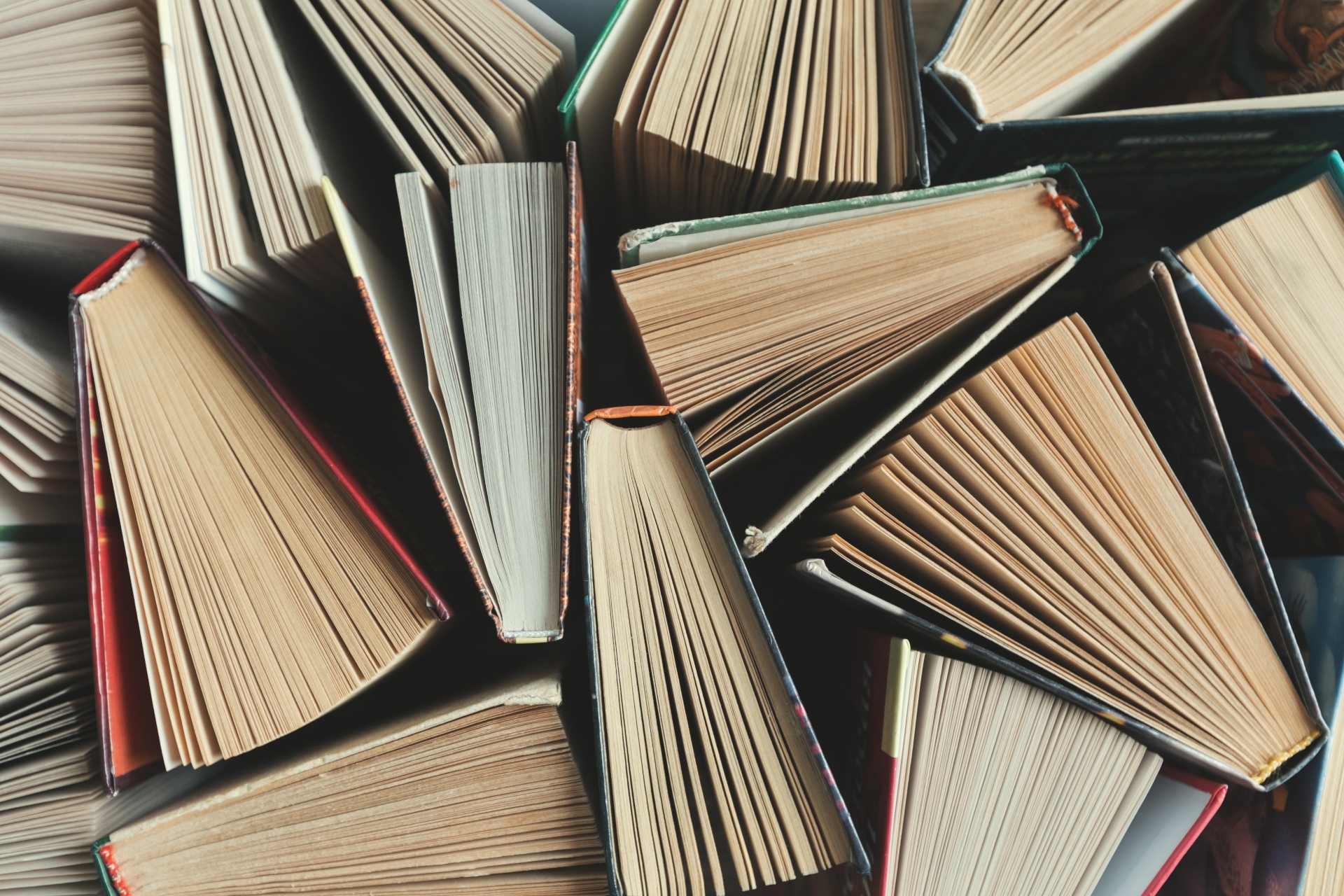 What is BookTok? (& Which Books To Read First)
The viral trend dominating the internet's literary corners
You may have heard of book swaps, book clubs, and book festivals, but do you know about BookTok? The app where all viral trends seem to stem from, TikTok, is back again to take up your screen time (and bookshelf).
What is BookTok?
BookTok is a TikTok subculture where users share short-form videos gushing about their favourite reads and recommend books to their followers. That said, many BookTok users don't create content, but simply use the platform to discover new reads. New research from The Publishers Association suggests that BookTok is so influential, it is completely transforming reading habits.
This is especially prevalent among the younger generation. The Publishers Association recently found that 59 percent of 16 to 25 year olds have discover a passion for reading because of BookTok. Likewise, 55 percent of these young people turn to BookTok for recommendations, two in three say that BookTok has inspired them to read a book they would never have considered otherwise, and one in three have discovered books by authors from different cultures through BookTok.
One the most popular pillars of content on the app, #BookTok continues to make waves amongst bookworms all over the world – with the hashtag alone racking up almost 100 billion views and counting. Dan Conway, Chief Executive of The Publishers Association, says: 'It's great to see that the BookTok phenomenon is igniting a love of reading for young people. Reading can be so beneficial to health and happiness, and is a way for all ages to connect over common interests. Publishers are fully embracing this trend, and it is really interesting that this is a digital phenomenon which is being felt directly on the high street.'
BookTok is the book club that anyone anywhere can get on board with, but it can take a while to learn the ropes. Here's what you need to know about the TikTok phenomenon.
Recommendations and Reviews
Where would #BookTok be without people falling over themselves to tell you about their favourite book? Those perusing the app can expect to find some great reading lists for all occasions – from classics and spicy romances to the stories that left a long-lasting impact on their readers. Just be warned, you'll probably exit the app with 30 new books in your online shopping basket.
In fact, The Publishers Association found that more than half of their survey respondents use BookTok purely to find books that they wouldn't expect to hear about elsewhere, and one in three cited this as BookTok's biggest advantage.
One of the quirkier ways people have shared their favourite books is through the 'storytime' trend, a hashtag usually reserved for those wanting to share real-life dramatic stories or secrets. Content creators will tell the story from their perspective, only to reveal that their personal dilemma is in fact the plot of the book they are recommending. It's a creative way to draw an audience into a story – if not slightly jarring at first.
A Space for Aspiring Authors
TikTok is a great space for authors to find advice, share their ideas and build a fan following. You can often find established authors using their platform to share tricks and tips on the writing process and the steps they've taken to get their work published, offering some much needed guidance in what can seem a closed-off industry.
Fans can also connect with their favourite authors, tuning in to watch their progress and chat with them in the comments about characters, settings, and plot lines. For new writers especially, #BookTok is ideal for introducing readers to the worlds they've created. Think behind the scenes content, Q&A's and in-depth explorations of the books we'll soon fall in love with.
Where to Curl Up with a Book
Perhaps the best – if not the prettiest – part of #BookTok is the ability to see the best places in the world for reading. Ornate libraries, cosy nooks and quiet coffee shops are just a click away from exploration: all you need is a good internet connection.
This side of #BookTok will no doubt see book lovers adding an extra hundred or so destinations to their travel bucket list, if they weren't on there already.
BookTok's Favourite Book Shops
And it's not only where you read that matters – where you shop plays a role, too. Due to aesthetic videos and word-of-mouth (or word-of-TikTok) recommendations, BookTok has provided a boost for shopping in store. Think aesthetic bookstores like the iconic Marylebone Daunt Books, tiny and aged bookshops with sloping ceilings, and anything with a dark academic angle. In fact, The Publishers Association finds that four in five Gen-Zers prefer to shop in person, with over half visiting their local bookshop to purchase a book they were recommended by BookTok.
BookBar, an independent bookshop and wine bar in Islington, has adjusted its stocking choices to cater to BookTok's recommendations and subsequent high demand. Owner Chrissy Ryan said: 'Launching in the pandemic was challenging but BookTok has been really helpful in driving customers into our store. More and more we are seeing young people come to the shop asking for books they discovered on TikTok.'
'At Book Bar, we really want to facilitate those connections they've found online to create an authentic in person experience,' says Chrissy. 'We are increasingly looking to BookTok to help determine our stock and predict demand. It's exciting to see that BookTok has helped make reading cool again.'
The Books TikTok Can't Get Enough Of
As a result of BookTok, Gen-Z's library is extremely diverse, with 33 percent of The Publishers Association's respondents saying they discovered books by authors from different cultures through the platform, with nearly two in five finding a love for a new genre. And it's not all new and zeitgeisty: one in four BookTok users have found classical books through the platform that they had never heard of before.
So, which books does BookTok love? Here are the best places to start.
Featured image: Getty Images