Whether you fancy a royal tipple, a regal afternoon tea or even just a 'casual' boat ride down the Thames, ensure you celebrate the remarkable royal nuptials in style… 
How to Celebrate the Royal Wedding 2018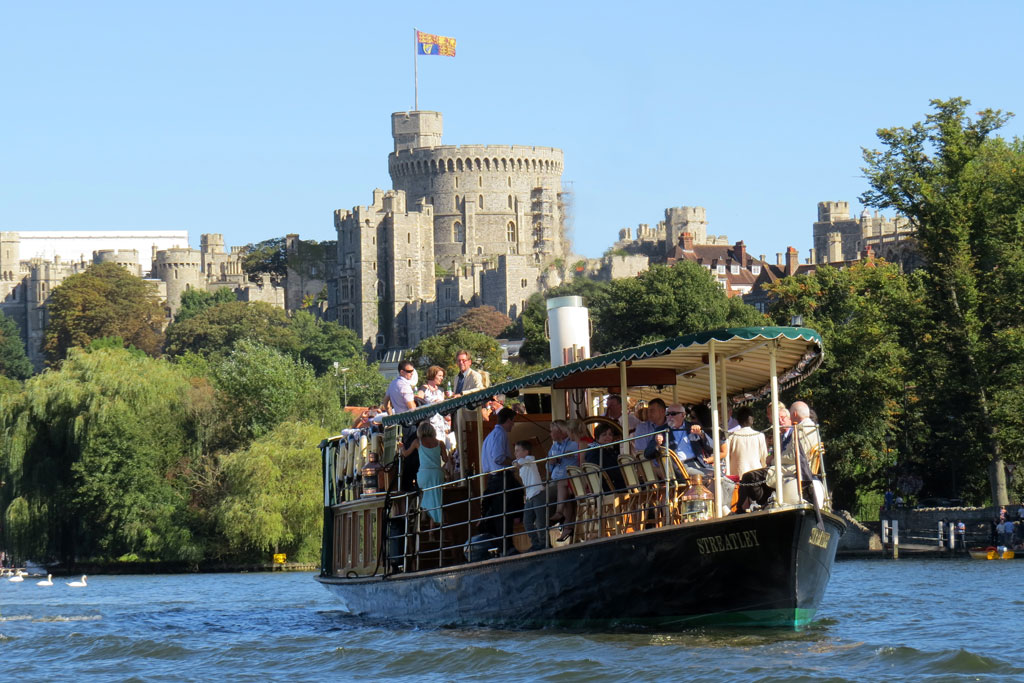 Gather 50 of your nearest and dearest and step on board a 100-year-old coal-fired steamboat to take you down the Thames during the wedding ceremony of the year. Dock at the Windsor Promenade to enjoy champagne and canapés fit for royalty… £50,000 + VAT, Contact Quintessentially to book on: +44 (0)20 3073 6600.
The Savoy has been known to hold a dining royal or two within its walls. Why not celebrate the upcoming royal wedding with a visit to the royal-friendly spot for a cocktail to toast the happy couple? The cocktails span decades and recall some of the world's most famous weddings, keeping with the spirit of the occasion. Wedding Bells was created for the marriage of The Queen and Prince Phillip, Windsor Romance, for the marriage of Charles and Diana and The Royal Tribute, to mark the Duke and Duchess of Cambridge's wedding. The newly added Royal Welcome celebrates Harry and Meghan tying the knot this month. Try them all together in a tasting menu- the perfect way to celebrate the upcoming royal rendezvous. The Royal Flight costs £55 and is available throughout the month of May.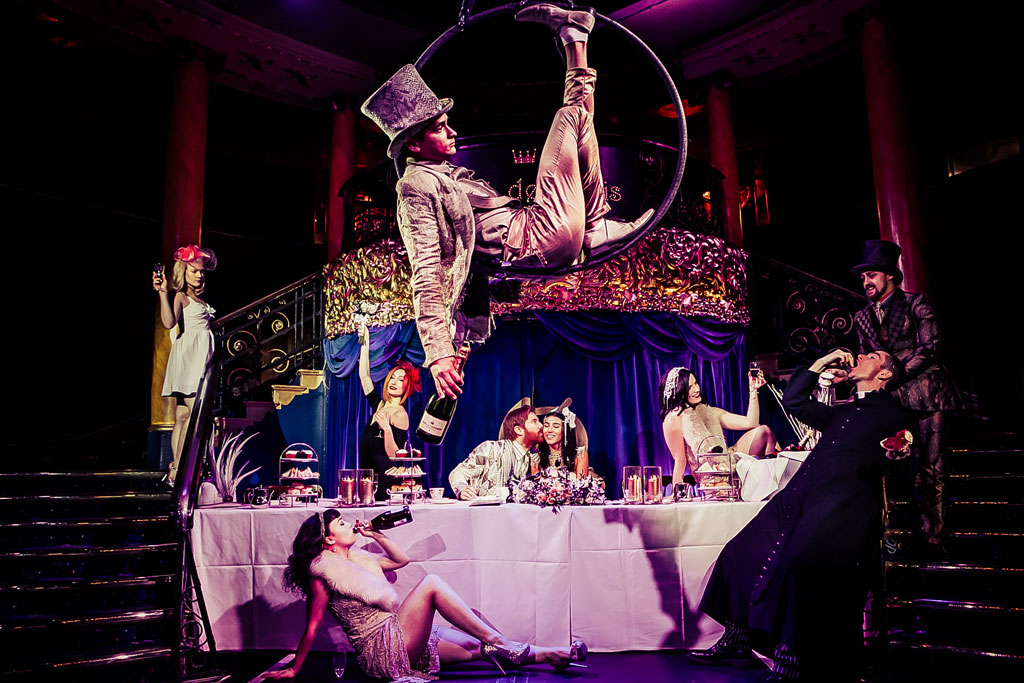 For a royal celebration like no other, we suggest adding a visit to Café de Paris to your agenda. From announcing their relationship at the Invictus Games to the romantic proposal over roast chicken, Reuben Kaye will be telling Harry and Meghan's love story alongside an award-winning and internationally acclaimed cast. An unforgettable way to commemorate the Royal Wedding, the theatrical burlesque cabaret dinner will be sure to break some hearts as the fairy-tale romance unfolds. Tickets can be purchased here.
Royally spoil yourself this May with one of the royal wedding packages at Hotel Café Royal. Guests can partake on a two-day bespoke itinerary to experience what it's like to be royalty. Guided by associates of the royal family, the two-day tour is sure to delight as guests are taken to several landmarks across the capital in a chauffeured car, of course. Both the Regent and the Empire packages include an overnight stay in suites, a luxury limousine tour to Windsor Castle, a royal shopping experience, a VIP shopping service for Liberty and Burberry and a memorabilia gift. The Empire Royal Wedding Package goes that extra mile with a helicopter tour of London and tickets to the Royal County of Berkshire Polo Club. The Regent Royal Wedding Package costs £2,600 and The Empire Royal Wedding Package is priced at £6,500 per night.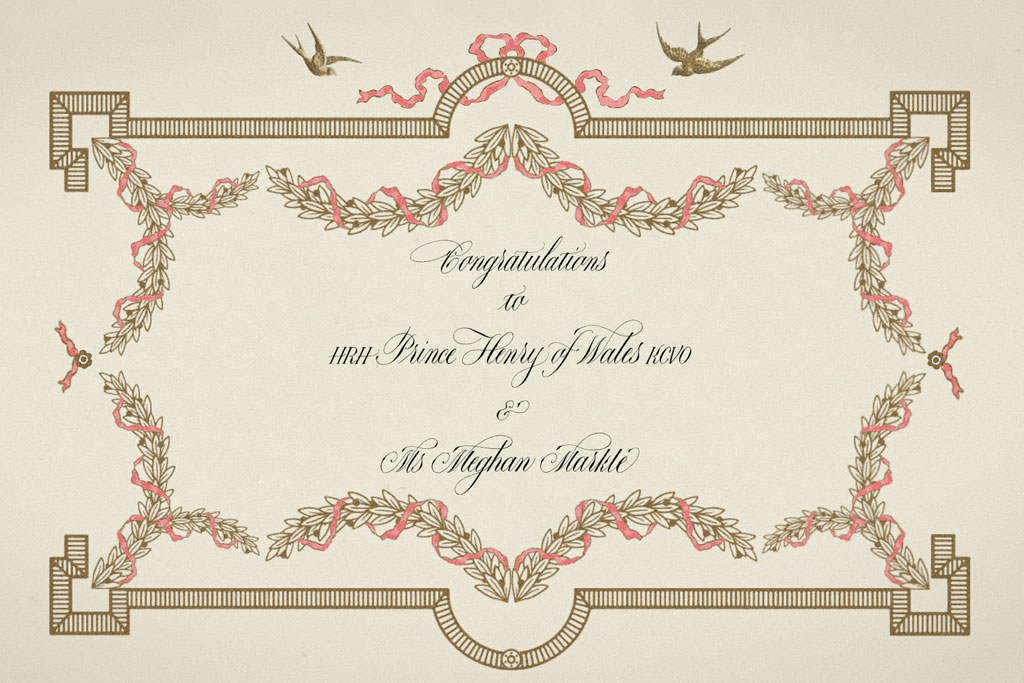 Send Prince Harry and Meghan Markle your very own well wishes through a set of bespoke wedding cards from Smythson. Displayed in their flagship boutique stores in London, customers can send a handwritten message to the newlyweds to personally wish them a lifetime of happiness. The inscribed cards will be specially bound and delivered as a gift to the couple and will feature two doves, a symbol of everlasting love, and bows as a symbol of truth and unity. Available to sign between 10-20 May in Smythson's flagship boutique stores in London.
Windsor is the place to be this May; The Goring Hotel are offering guests a 5* experience with the opportunity to visit the historical Royal residence during their stay. Imagine having a private tour of Windsor Castle as you take in all the history the residence has to offer before visiting the largest and most famous dolls' house in the world. The trip, of course, isn't complete without a visit to St George's Chapel or the grounds and Royal Park. From £908 for two people.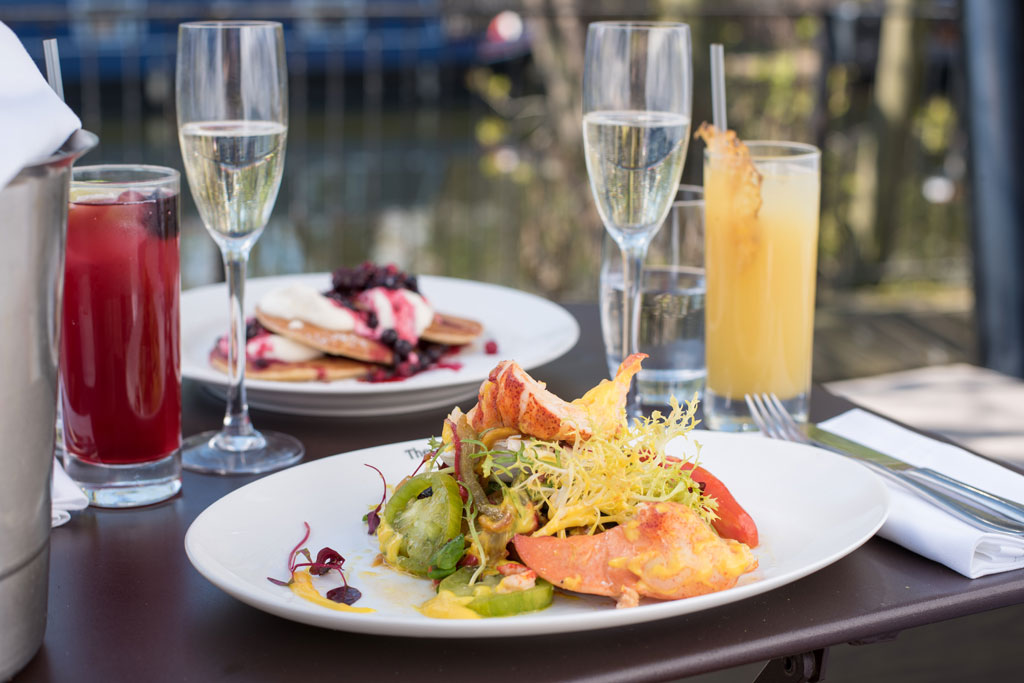 Tuck into some truly royal brunch dishes atop this Regent's canal all-weather terrace on 19 May as you watch the eagerly anticipated Royal Wedding unfold. Choose from a Meghan Royale, a decadent waffle topped with none other than half a lobster and a poached duck egg served with saffron hollandaise, or Harry's Hotcakes, American-style fluffy pancakes with English strawberries, drizzled with rich maple cream. Royal Wedding Brunch is available from 10am-1pm on 19 and 20 May. 
Head to London's oldest botanical garden this May to celebrate the momentous occasion with a regal garden party. Offering complimentary entry to all guests on the day, the garden will be hosting several events including a 'royal' mystery trail and a 'best hat' competition. Spend your day drinking Minty Markle cocktails and creating flower crowns with Bloomologie after watching the ceremony in the surroundings of the magnificent garden on an outdoor screen.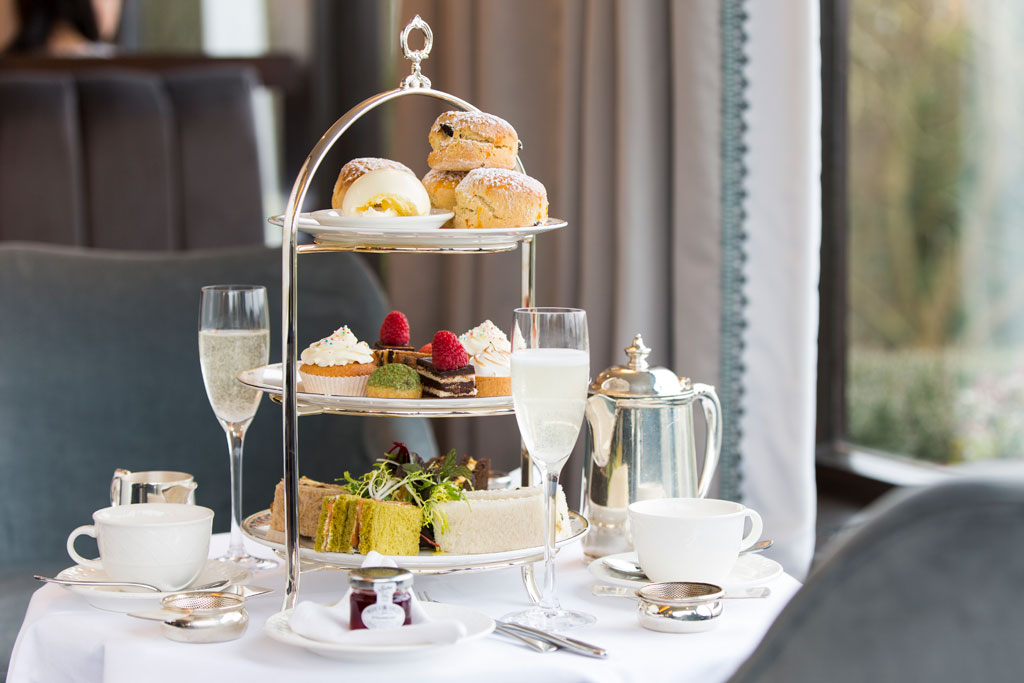 Mark the momentous royal event with a trip to Petersham Hotel for a royal revamp of the classic afternoon tea menu. The special tea features show-stopping pastries, typical British finger sandwiches, The Queen's favourite cake, and a delicate lemon curd and raspberry tartlet that tastes similar to the royal wedding cake. What type of celebration doesn't include a glass of bubbles? Toast to the happy couple with a glass of Joseph Perrier Cuvée Royale Brut Champagne to make the occasion extra special. Available from 3 May to 1 July, bookable here.
A Royal Screening at Winchester Cathedral
Jump right into the royal wedding action and attend a screening of the wedding inside Winchester's beautiful cathedral. Broadcasting the event in the majestic Nave from 12-1, visitors can then continue the celebrations in the Outer Close with a line-up of entertainment for the whole family. Tickets are free and available to reserve here. 
Where the Royals Eat in London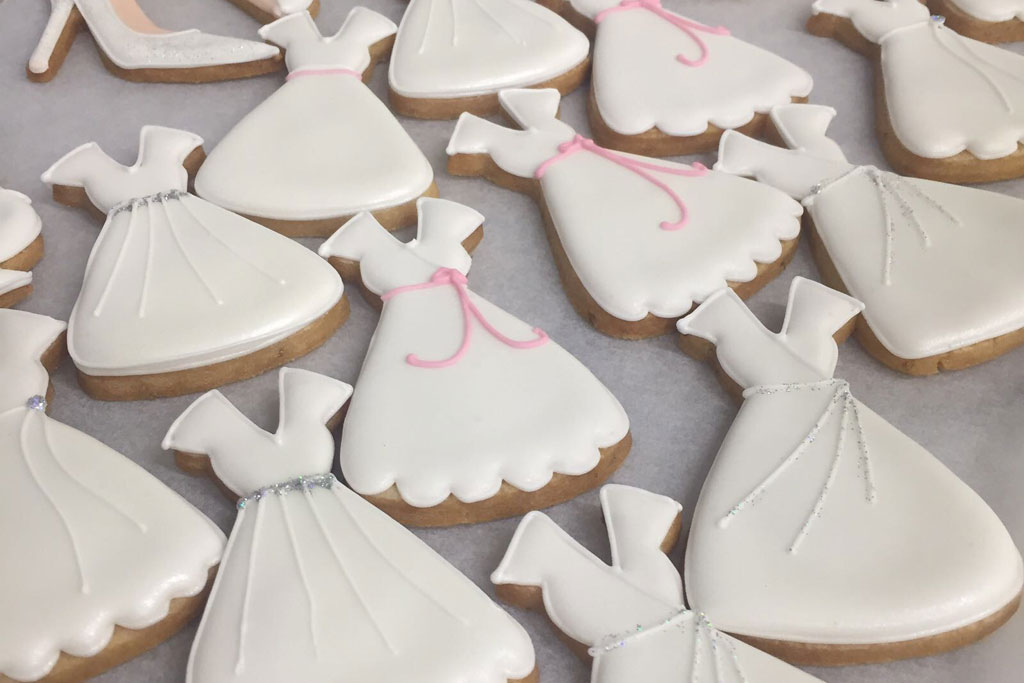 Join the team behind London's favourite fashion afternoon tea as they transport you behind the scenes for a Royal Wedding Pret-a-Portea Masterclass this month. You'll leave the masterclass knowing how to create a wedding dress biscuit and a stiletto shoe cookie to wow your guests at your very own royal party. Afterwards, guests can enjoy their own Pret-a-Portea in the Collins Room where a selection of regal bridal designs will take to the cake stand to pay tribute to the modern day fairy-tale taking place this month. Available every Wednesday and Sunday from 2-4pm. 
Step foot in the elegant gardens of Kensington Palace as they host a special outdoor screening of the royal event of the year with Luna Cinema. Guests can enjoy coverage of the day surrounded by a splendid backdrop of the palace whilst enjoying a picnic or food from the stalls dotted around the palace lawns.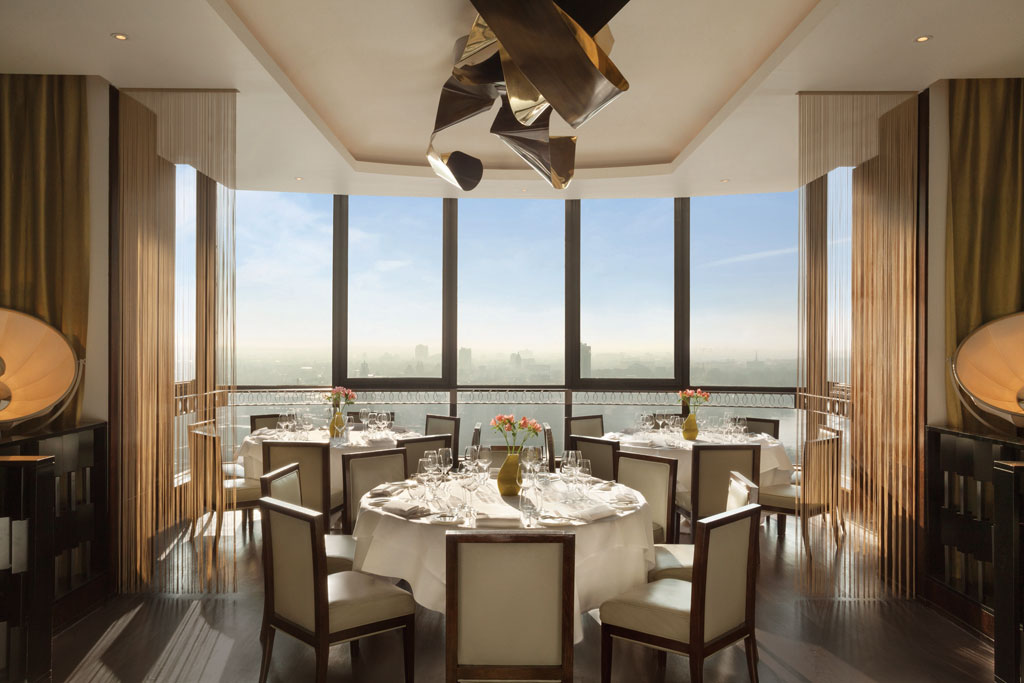 Is there really a more fitting destination to celebrate the royal wedding than a Michelin-star restaurant with a view overlooking Buckingham Palace? Galvin at Windows is situated on the 28th floor of the London Hilton on Park Lane and is hosting a British themed lunch to celebrate the bride and groom. Expect everything from marinated loch duart salmon to a rump of spring lamb and even a spice bread pudding. Oh, and also an English sparkling wine reception with Louis Pommery England…
Just over 3 miles away from where the royal wedding is taking place, Stoke Place Hotel will be rolling out the red carpet for their royal wedding guests this month. Greeted with a bespoke regal cocktail made in the couple's honour, royal enthusiasts will watch a live screening of the midday marriage in St George's Chapel before taking a seat in the King & Lamb restaurant to be served afternoon tea with an American twist. How very fitting…  £29.50 per person.
Royal Wedding Cookery Classes at Borough Market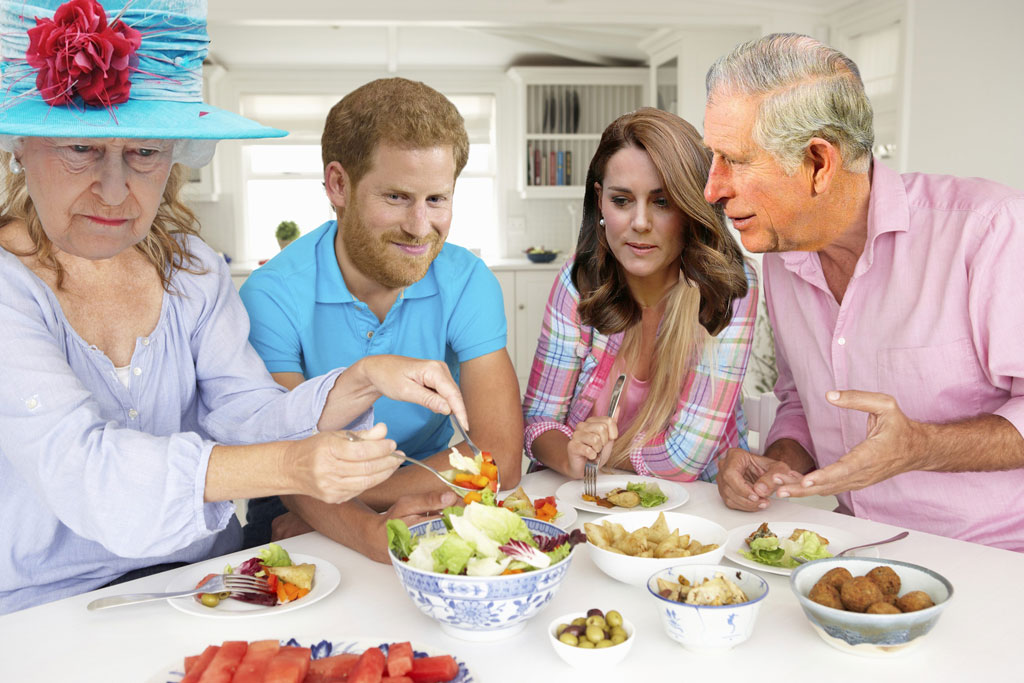 A previous cook of the royals is hosting a royal wedding cookery class at Borough Market to celebrate the impending nuptials. As part of Katherine Frelon's 'Explore Your Market Cookery Class' series, students will create a menu of previous wedding breakfasts from the last 70 years. A Chicken Supreme dish from Prince Charles and Diana's wedding will be on the menu, as well as The Queen's wedding dish of fillet of Sole Mountbatten. Dessert options include The Queen's favourite digestive biscuit chocolate cake and the bride and groom to be's lemon and elderflower wedding cake. Whilst learning and creating their own royal dishes, guests will enjoy glasses of bubbles as they watch the royal event unfold. Tickets cost £95 including wine and can be purchased here. 
Want to Know What Else is on in the Capital this Month? Take a Read of Our Culture Diary
---