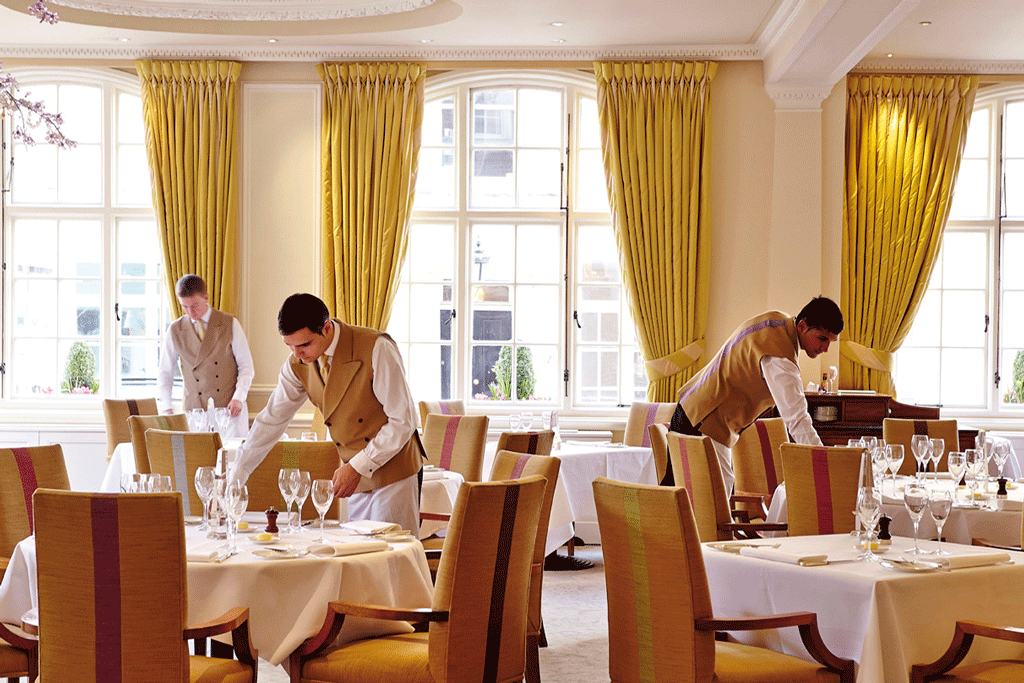 Where The Royals Eat in London
---
It's okay, admit it. You're a little interested. 
All this talk of The Crown got you wondering where the royals eat in London? You've come to the right place.
Well, well, well, what do we have here? Looks like gold-plated guilty pleasure lunch break reading material. Whether you're from the school of royal TV binging, memorabilia buying or self-restrainedly peering at headlines over shoulders on the tube, a hunger for royals reconnaissance lies in all of us. And if ever there were a way to whet your appetite for royal gossip, these restaurants will surely do it. Read on to discover where the royals eat in London.
Where the Royals Eat in London
Dean Street Townhouse
View this post on Instagram
Purportedly, Dean Street Town House (part of the members' club, Soho House) is where Harry and Meghan had their first date. The details of the evening were divulged in Omid Scoobie's book, Finding Freedom where the couple discussed their mutual passion for philanthropy and voluntary work. deanstreettownhouse.com
L'Escargot
View this post on Instagram
The oldest French restaurant in the London, L'Escargot claims to have frequently welcomed Princess Diana amongst other high profile guests including the likes of Judy Dench and Coco Chanel. lescargot.co.uk
The Ivy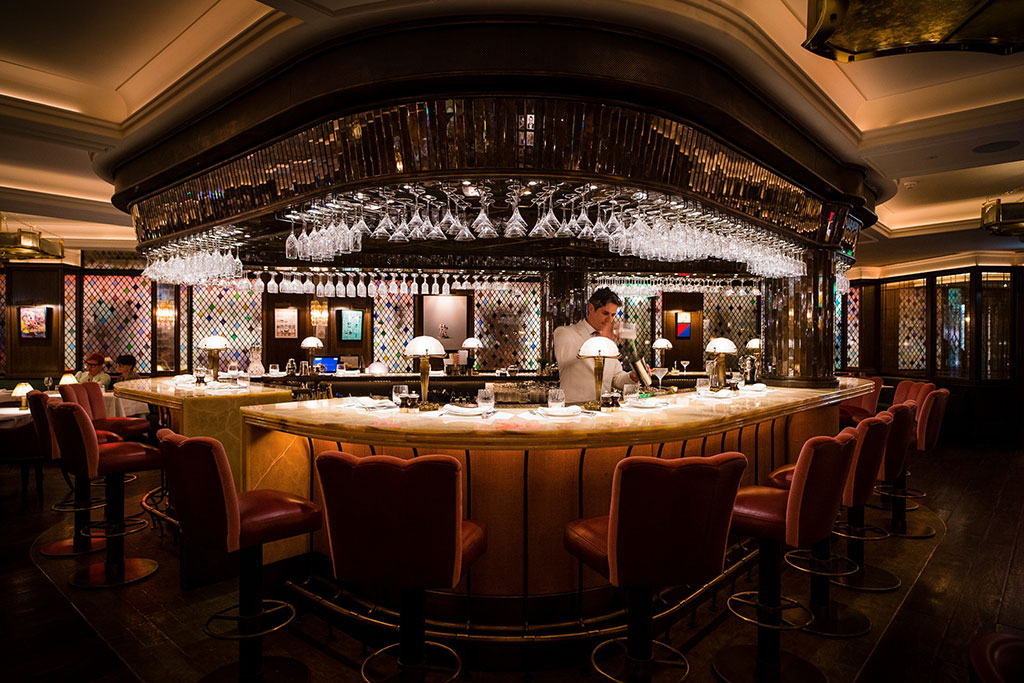 The Queen was last seen dining at the Ivy in May 2017 – her first restaurant visit in over a year. The West End celeb-haunt was closed to the public for a friend's private birthday celebration, unfortunately lessening the likelihood of a 'don't look now, but your 3 o'clock, The Queen is eating chips.' After a Martin Brudnizki overhaul for the restaurant's 1ooth anniversary, the renovated premises offer quite the royal treat of slap up British classics, as well as a selection of Asian-inspired dishes. the-ivy.co.uk
The Best Special Occasion Restaurants in London
Bellamy's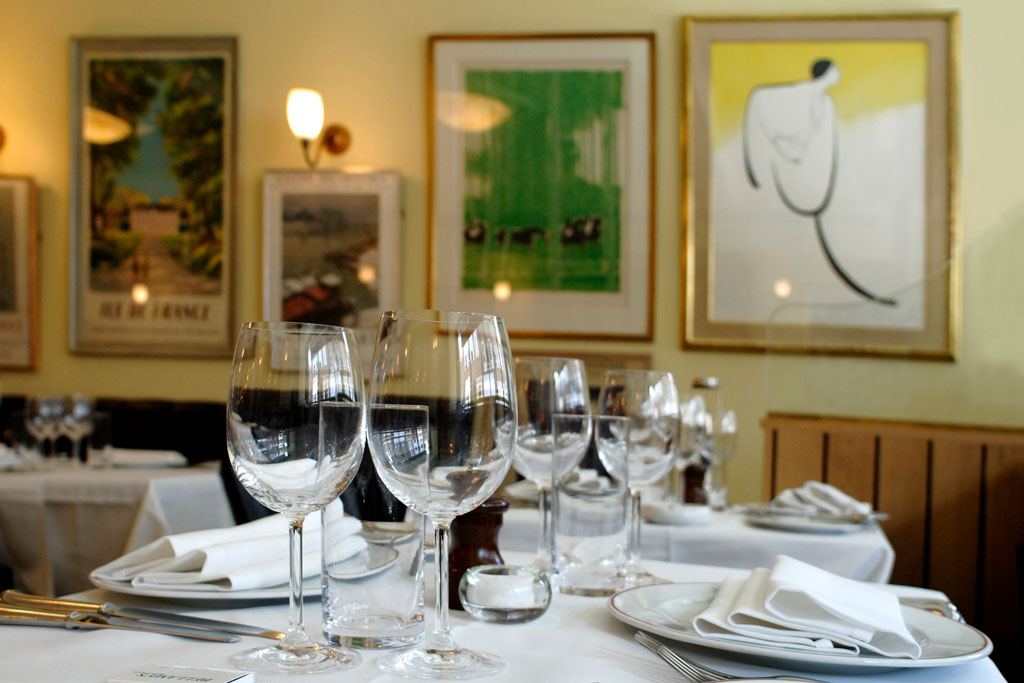 The Queen's visit to The Ivy was a change of pace from her favourite London restaurant, Bellamy's – supposedly, this Mayfair French Brasserie is the only restaurant in which she has ever previously dined. bellamysrestaurant.co.uk
Bluebird Café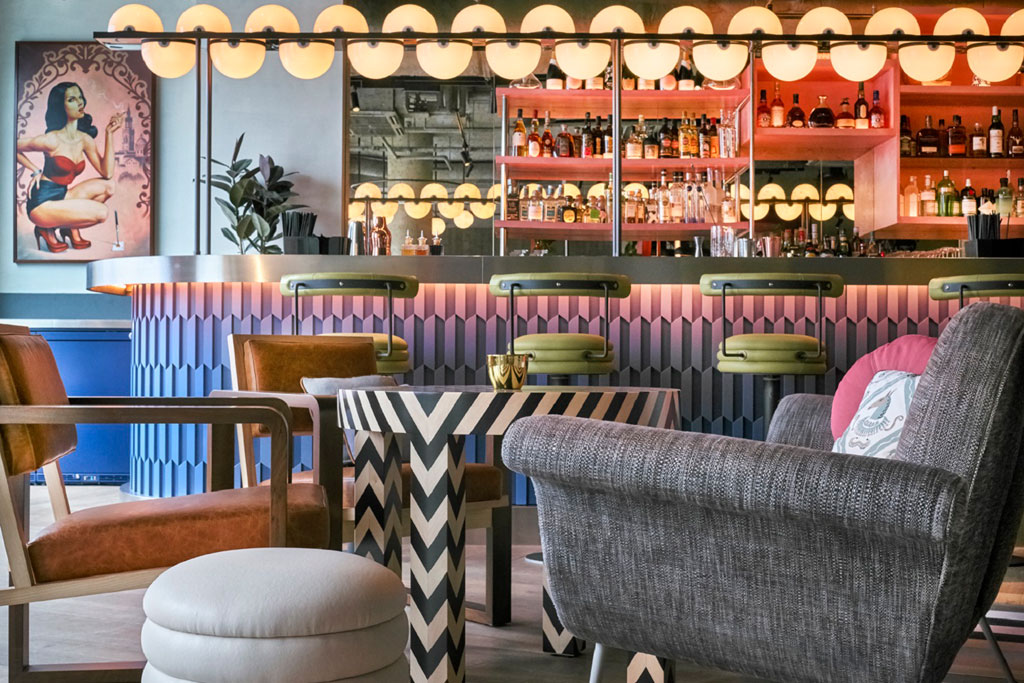 This modern European spot is rumoured to be Kate's favourite London joint. The café's upscale burgers and roasted vegetables fuelled a few dates between her and Will before their marriage. Kate has also been peeped with Pippa, having lunch on the cafe's terrace. bluebird-restaurant.co.uk
Chiltern Firehouse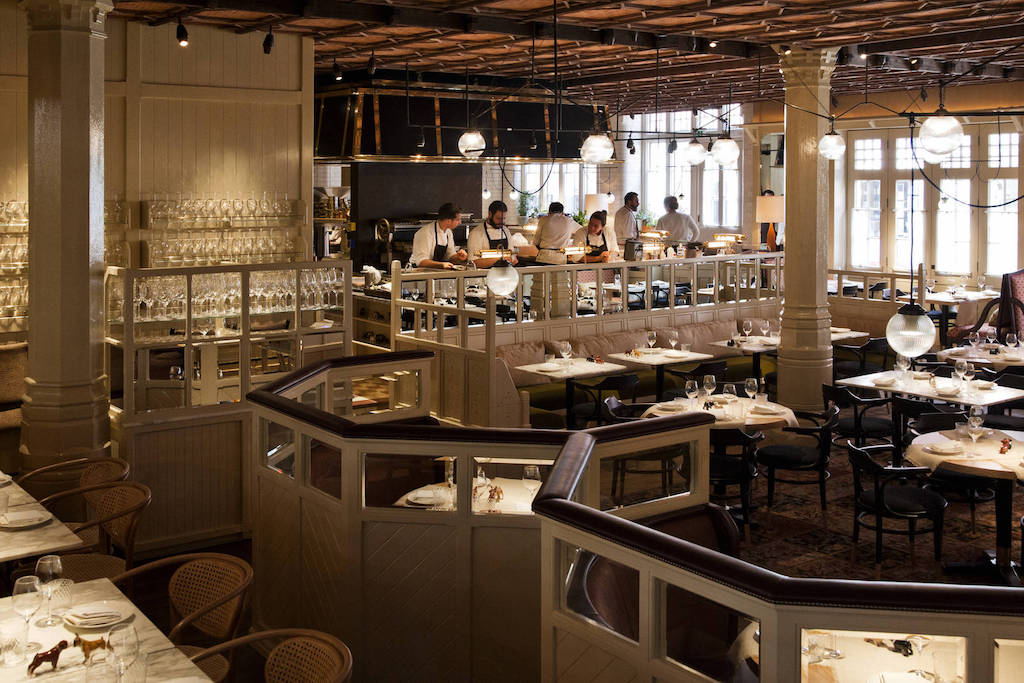 Meghan has been seen sipping cocktails at this much-loved brunch spot. The restaurant's Bloody Mary selection ranges from a NY Classic containing Ketel One Vodka, spice mix & lemon, to a unique Mary Celeste containing Tanqueray Ten Gin, mignonette & oyster. chilternfirehouse.com
The C&TH Guide to London's New Private Members' Clubs
The Goring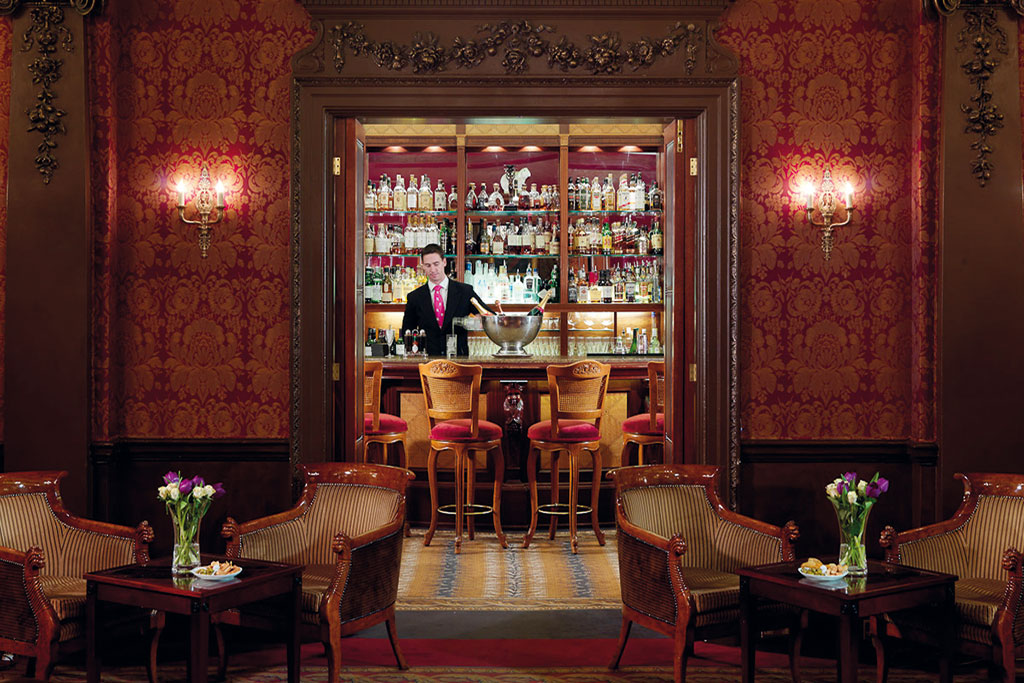 The royal suite played host to Kate Middleton the night before her wedding, a £7,520 affair considering the per-night rate. For a royal experience touting a price tag with less digits, however, the Duchess of Cambridge has been known to enjoy the hotel's award-winning afternoon tea, priced at £50. thegoring.com
Launceston Place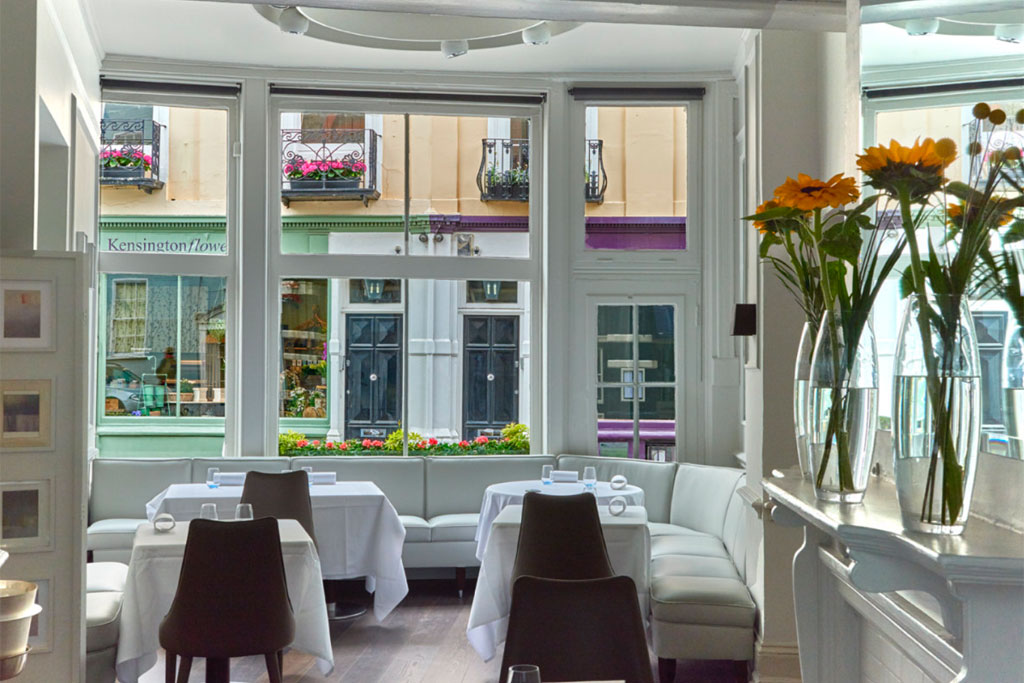 In the 1990s, Launceston Place was one of Princess Diana's favourite places to eat on account of its discreet small rooms and it's cheese soufflé, which is now named in her honour. Ben Murphy, royalty himself (in the culinary world, that is), is currently head chef, serving finer things such as cod with ink and Jerusalem artichoke and lemon. launcestonplace-restaurant.co.uk
Dans Le Noir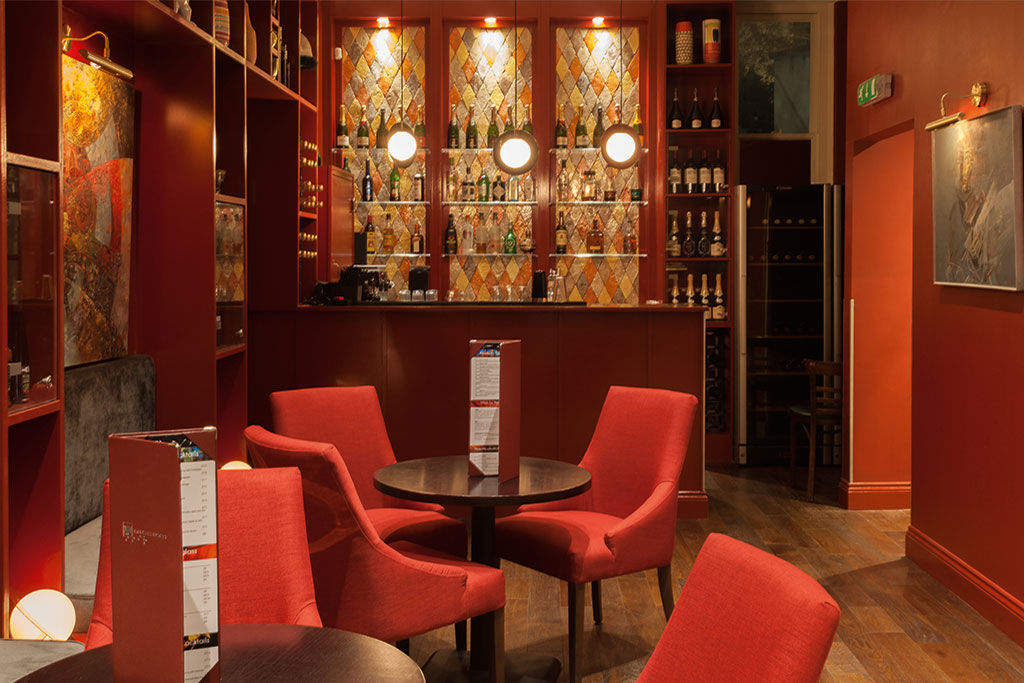 A tricky one to confirm because the entire restaurant is pitch black, but we won't be the first to float the speculation that Will and Kate used to head to Dans Le Noir for date night. Diners are invited to relinquish normal authority over their eating experience and sit beside strangers, in the dark and with a choice of menu only insofar as white (surprise), red (meat), blue (fish) and green (vegetarian). danslenoir.com
The Rum Kitchen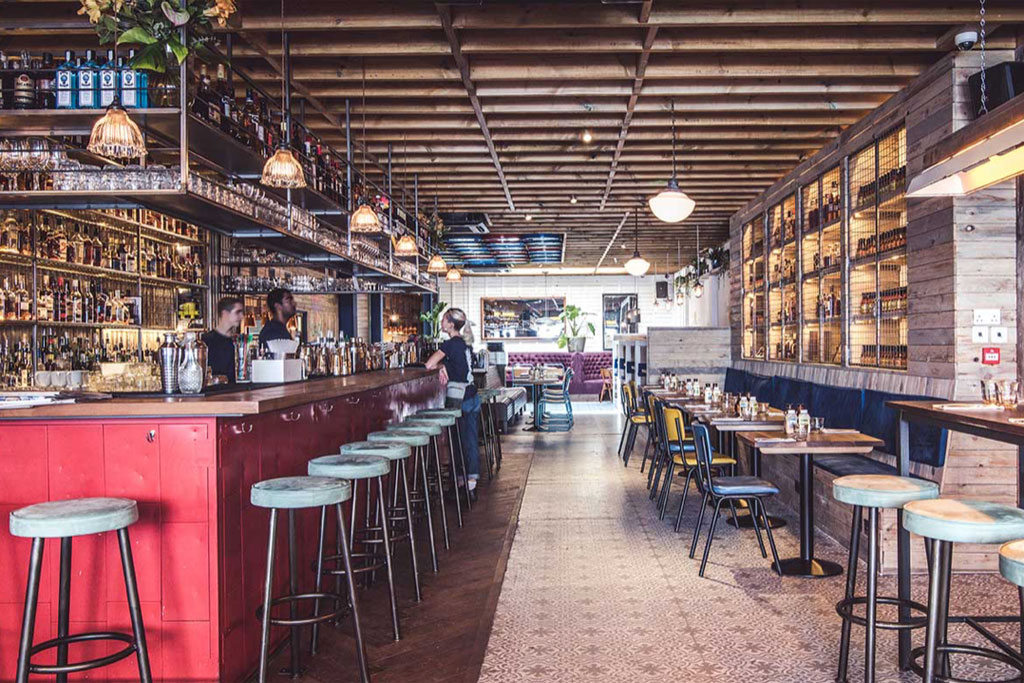 For a meal that's fit for royalty, yet that requires less top-button buttoning, take the Duke of Sussex' lead and head to Notting Hill's Rum Kitchen. This Caribbean beach shack serves all things jerk, to the tune of island beats. The restaurant's rum menu is an embarrassment of riches, with a wide array of rums from the Caribbean and beyond. therumkitchen.com
Bocca Di Lupo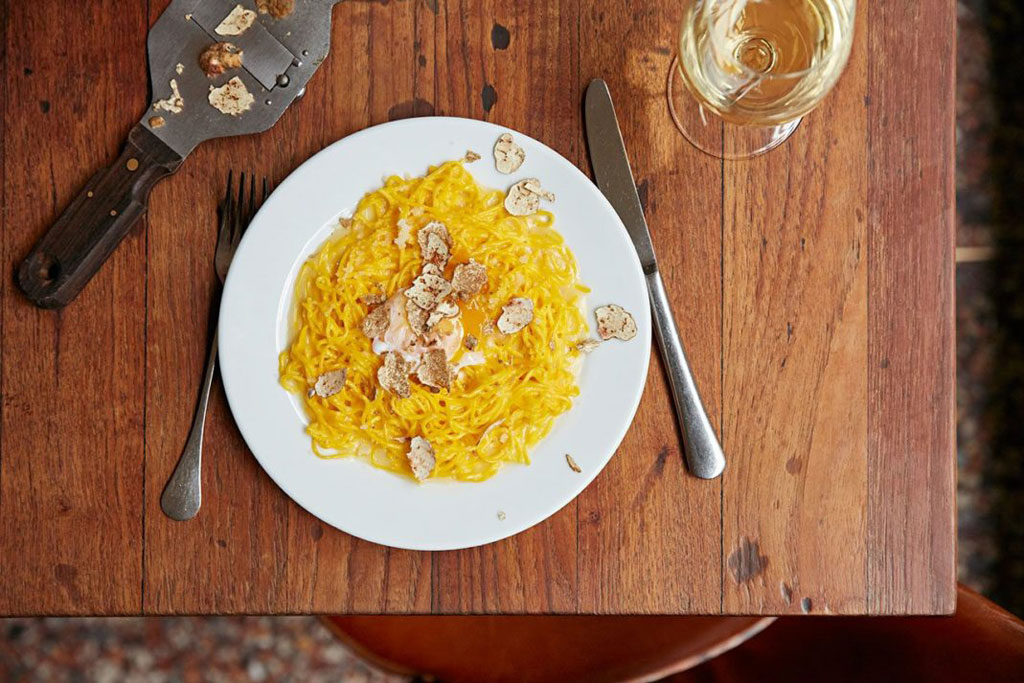 The Duchess of Sussex has displayed royally good taste with her affinity for this Italian gem – already known to us as one of London's best Italian restaurants. boccadiluppo.com
The Arts Club
It's not news to anyone who has been watching The Crown that Prince Phillip didn't mind a party or two. For anyone with a Philip penchant, head to this literary, arts and science club that boasts a legacy of members like Charles Dickens and Rudyard Kipling. Good luck getting in. theartsclub.co.uk
The C&TH Guide To Royal London / What The Royal Children Wear