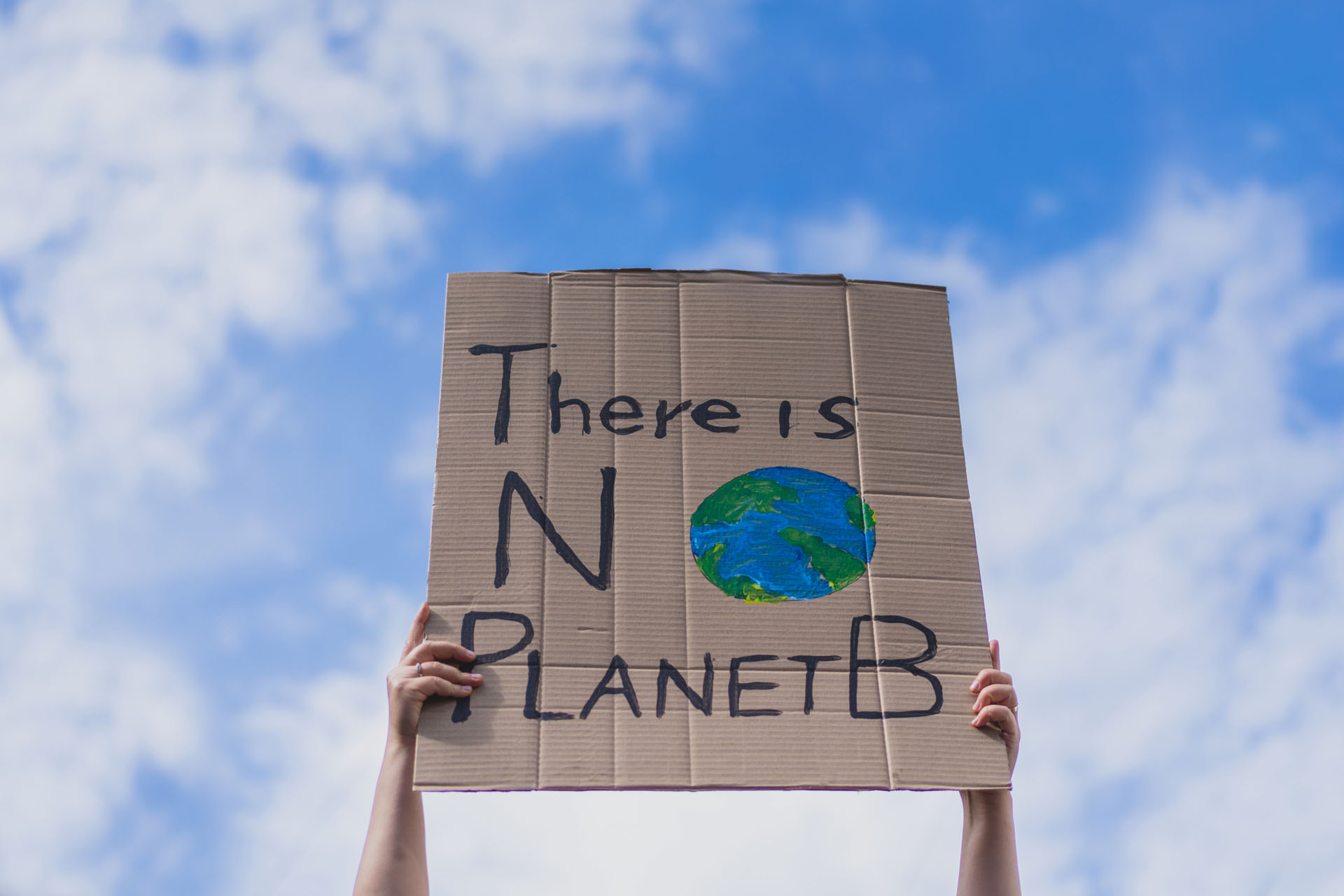 Meet The Women Saving The Planet
Lucy Cleland meets six women who are dedicated to saving our planet
Climate change impacts women more than men, says the UN. That's why women need a seat at the table when it comes to policy-making. Greta aside, they don't get as much of a media platform as men – so women need to shout louder and fight harder for effective action.
In a recent speech entitled 'The role of women in managing climate change', Emma Howard Boyd, Chair of the Environment Agency, quoted Mary Ann Sieghart's book The Authority Gap: 'Women are more likely to worry about climate change and to believe that it will harm future generations. They are also more likely to believe that it will affect them personally. So having more women in positions of decision-making power, with people listening to them, would help to reduce global warming.' Howard Boyd also pointed out that: 'Women have held just 28 per cent of the share of voice in news articles about climate change.'
So against the backdrop of COP26, where 15 out of the highlighted 16 global leaders are men, we speak to six women about their passion, work and dedication in the climate sector, doing everything from suing international governments on behalf of its citizens to developing carbon-capture technology. They're united by a conviction that, if we don't phase out fossil fuels in line with a 1.5-degree world, we're in big trouble. We say: let the women speak.
The C&TH A-Z of Sustainability
Six Women Who Are Saving The Planet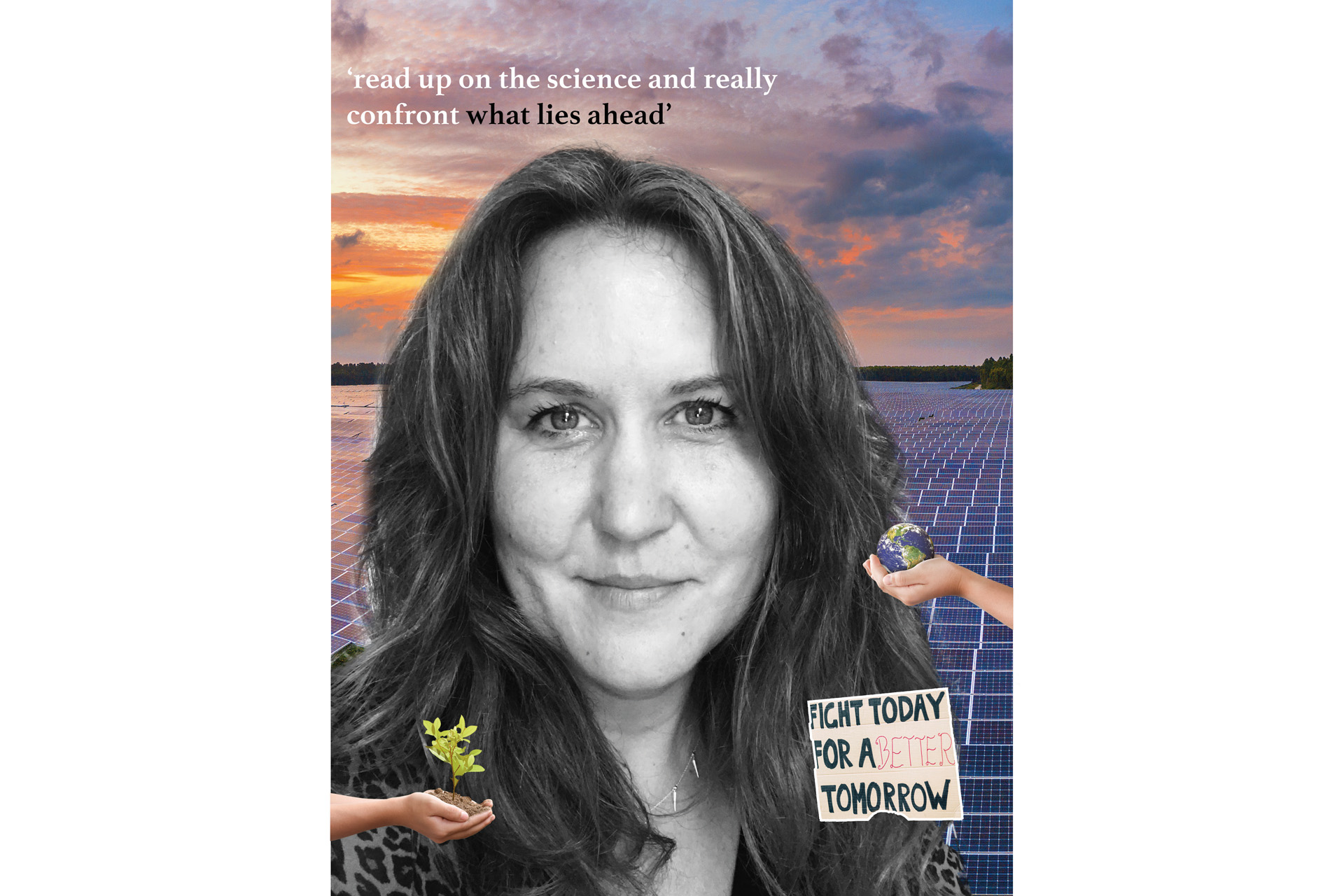 Alice Garton
Director Global Legal Strategy, FILE (Foundation for International Law for the Environment)
It's fair to say that Alice was born and bred an environmentalist. Growing up in one of Australia's first eco communities, Solar Village, in Humpty Doo (she kids you not), Northern Territory, the family ran its electricity off solar power and the house was made of rammed earth. 'We even had pythons living in the roof,' she smiles.
Getting to her current position at FILE – where she works globally with public interest litigators who use the law to protect their local communities, environments and to limit the effects of 'runaway climate change' – was definitely part of her determined path, she says. 'I realised early on that, as the law underpins government, commercial and often individual decision-making, it would be a hugely powerful lever in the fight against climate catastrophe.'
With COP26 in progress, Alice wants to see a finance package agreed for developing countries and a coal, oil and gas phase-out timeline aligned with a 1.5-degree world. 'The science is clear,' she says. 'We urgently need to manage the decline of fossil fuels, while scaling up cleaner, cheaper energy, in ways that facilitate access to energy and poverty alleviation.' She's calling on those in positions of power to be courageous and disruptive to drive the necessary system change. Her hope is that one day she'll be out of a job 'because governments and corporates [will be] acting with the requisite urgency themselves.'
In the meantime, she advises us all to read up on the science and really confront what lies ahead. 'Unless we all do that, it's too easy for people to go about business as usual and assume others will fix the problem. They won't. We can't shift these systems without everyone pitching in.'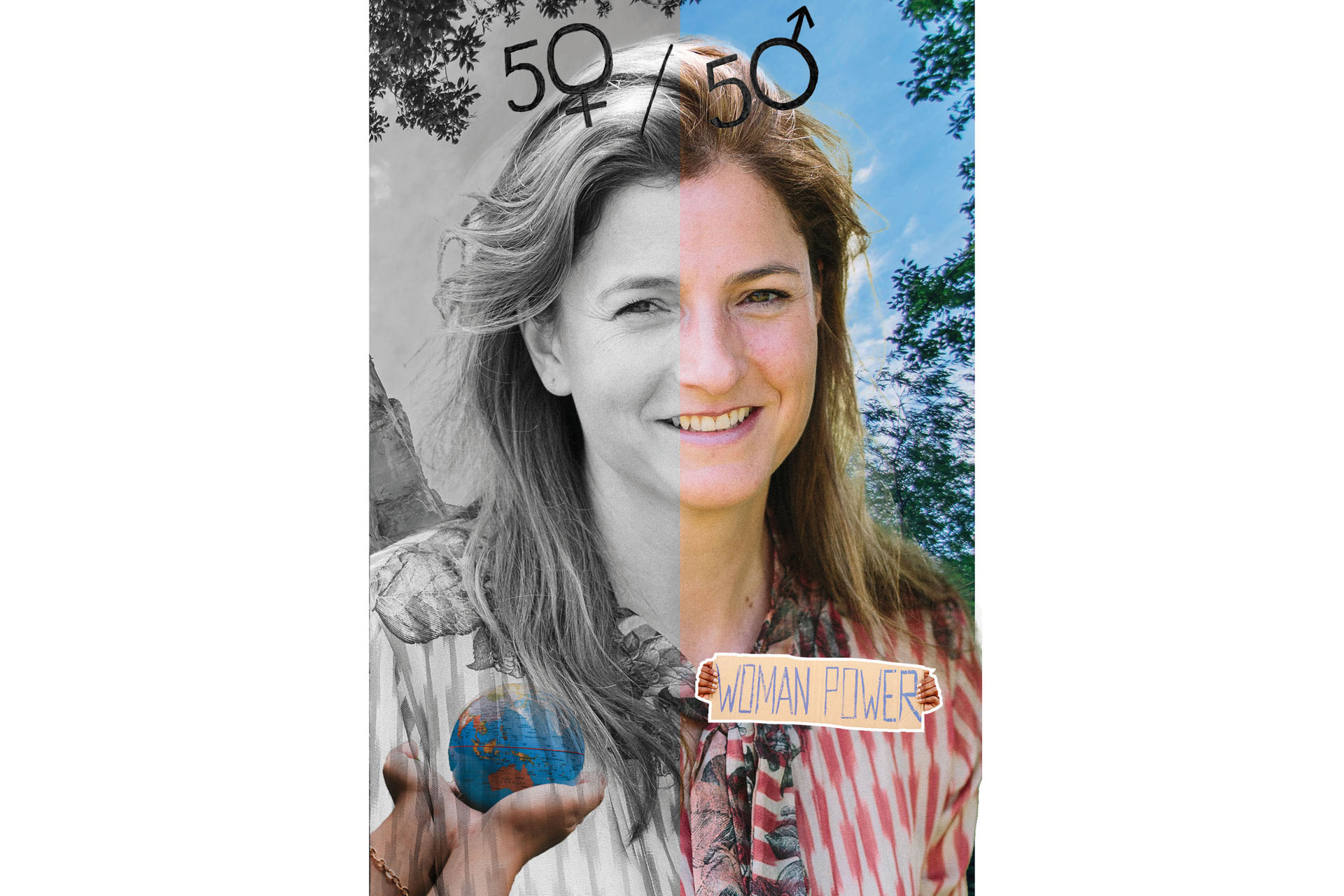 Bianca Pitt
Founder of She Changes Climate and board member of various climate charities, including ClientEarth
'If you'd said to me I'd be working on women's equality just a year and a half ago, I would've laughed,' chuckles Bianca Pitt, who finds it extraordinary that she's now in the position of climate activist, campaigner and, to coin a phrase, 'climate feminist'.
It was after the birth of her daughter that she struggled with knowing she was bringing her up in a polluted city [London]. Looking at the bigger picture painted a grim reality: 'climate warming, the loss of biodiversity at such a fast rate that we're in the midst of a mass extinction… the future did not look rosy'. It was then that she ditched her high-flying job in corporate finance, got herself on various environmental boards and used her contacts to set up Women of the Environment Network.
When it was announced that the UK would be hosting COP26 and the network saw there wasn't a woman as one of the leads on the negotiating team, Bianca got motivated. Along with two others, she set up a campaign called She Changes Climate and got over 400 international climate leaders and their supporters to sign a letter to their government to see if they'd change their minds about female representation.
'What we were calling for was a 50:50 vision. That means co-leadership between men and women. Because, just as you wouldn't sail the world with one eye firmly patched up if the waters are choppy, why would you hold international climate negotiations with women missing? It doesn't make sense.' Her ambition for COP26 is to see a female president and a High Level Champion (all currently men) in place for COP27. 'How much more evidence do we need that [the current system] is not working? We are already at COP26 and emissions are still rising.'
She continues: 'Sheryl Sandberg said, "Okay, lean in." Let's lean in. We have to now because, clearly, nothing else will happen otherwise. The climate crisis needs our voices and viewpoints. As women, we need new architects on board to design a sustainable future, and women have to be these new architects.'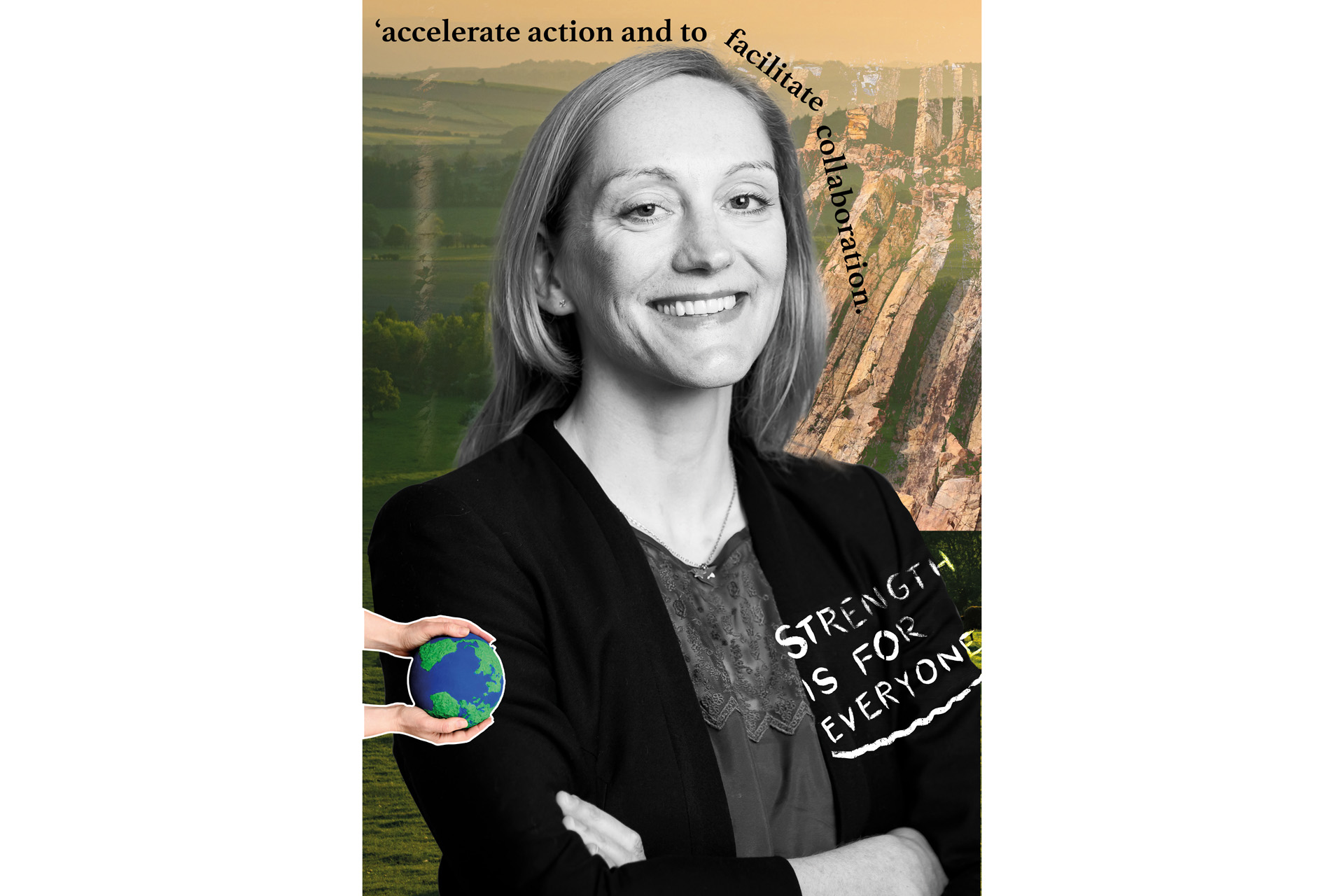 Frances Way
Executive Director of the Race to Zero campaign
Frances Way came to her current role, 'having come full circle'. She grew up in the countryside with an ecologist for a father and initially worked in finance before returning to study for an MSc in Business and the Environment, mid-career. Now she works with Nigel Topping, one of the High Level Climate Action Champions for COP26.
Their mission via Race to Zero is to 'accelerate action and to facilitate collaboration' between all businesses, investors, cities, regions and civil society in order to achieve the goals of the Paris Agreement. That's no small feat, but she has hopes it can be done, 'as the pathways and technological solutions already exist'. She adds: 'Mobilising finance to developing countries and curbing fossil fuel finance is critical,' while also 'showing solidarity for those most at risk and acting immediately on reducing emissions to keep 1.5 degrees in reach.'
When it comes to women in high-profile roles, Frances is 'keen to leave gender stereotypes in the past,' believing that 'great leaders today, whether men or women, show up with a combination
of what used to be seen as female attributes – such as empathy, emotion and listening skills – and what used to be seen as male attributes – such as confidence and strength.'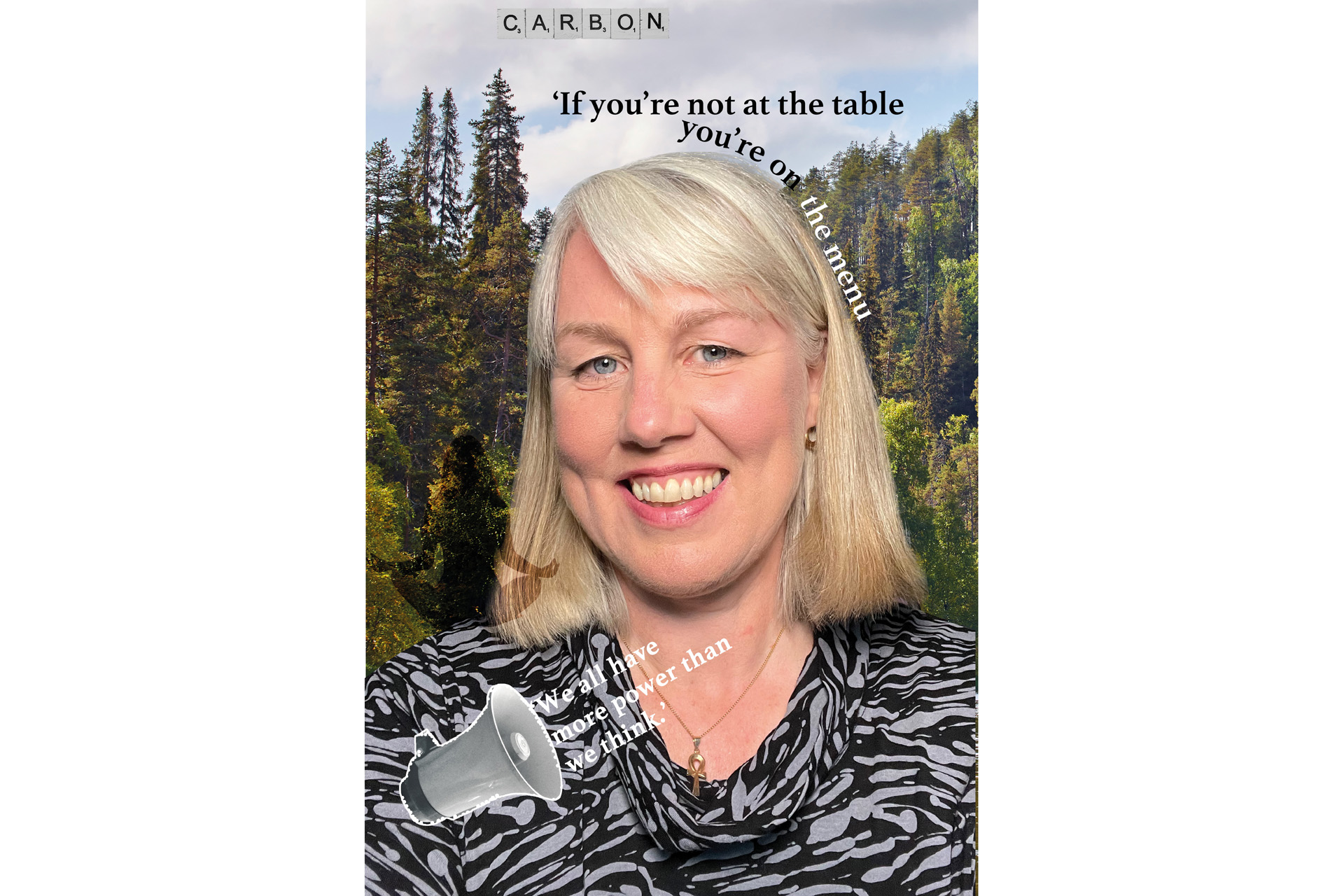 Dr Gabrielle Walker
Founder and Director of Valence Solutions, helping businesses to address global challenges – with a focus on sustainability, new energy and climate change
'Love is a superpower, and it's amazingly strong,' says Dr Gabrielle Walker, commenting on why women need a more visible seat at the table when it comes to the climate crisis. 'Shutting out half the world's talent from climate decision-making weakens everybody.'
In the 1990s, Gabrielle was appointed climate editor of Nature magazine, at a time when 'no one was really thinking about it'. As she moved on to New Scientist and the BBC to write seriously and make programmes on the subject, she says: 'Climate change went from my head, to my heart, to my gut and finally it got into my soul. Once it's in your soul, you have to do something about it.' Gabrielle's 'something' was to work with business and finance to catalyse action. 'Business leaders know how to make things, how to build things, and how to scale things up massively.
'I'm really heartened to see what's happening among investors, who control where all the money goes,' she adds. In the last two years, she has watched many alliances spring up around the UN's Race to Zero campaign, working on how to get the money to the places that will actually help us achieve net zero emissions by 2050. 'Now business and finance leaders have realised that if you don't have a [net zero emissions] target, you're not at the table. And if you're not at the table – you're on the menu!'
How does she cope with the deniers and the 'doomsters'? 'We must change our mindsets. We must get away from purism and stop stigmatising people, who actually need to be part of the solution, as climate sinners – and [stop] insisting that "my solution is better than yours", when we need everything on the table and everyone round the table.'
To unwind, Gabrielle seeks out nature and has in the past year learned to meditate: 'I used to think I was too impatient to meditate, but now I think I'm too impatient not to.' And her climate advice to us? 'Firstly, find ways to get your own emissions down – that reminds you that you are a part of the solution. Secondly, look for unexpected places where you have influence. We all have more power than we think. It might be in your work, your children's school or your savings or pension plan. Thirdly, for the emissions you can't reduce, look out for a whole new approach – carbon removals – where people are finding ways to take carbon back out of the sky. This is only just beginning, but it is growing very fast. This is what I'm mainly working on now, and it gives me so much hope!'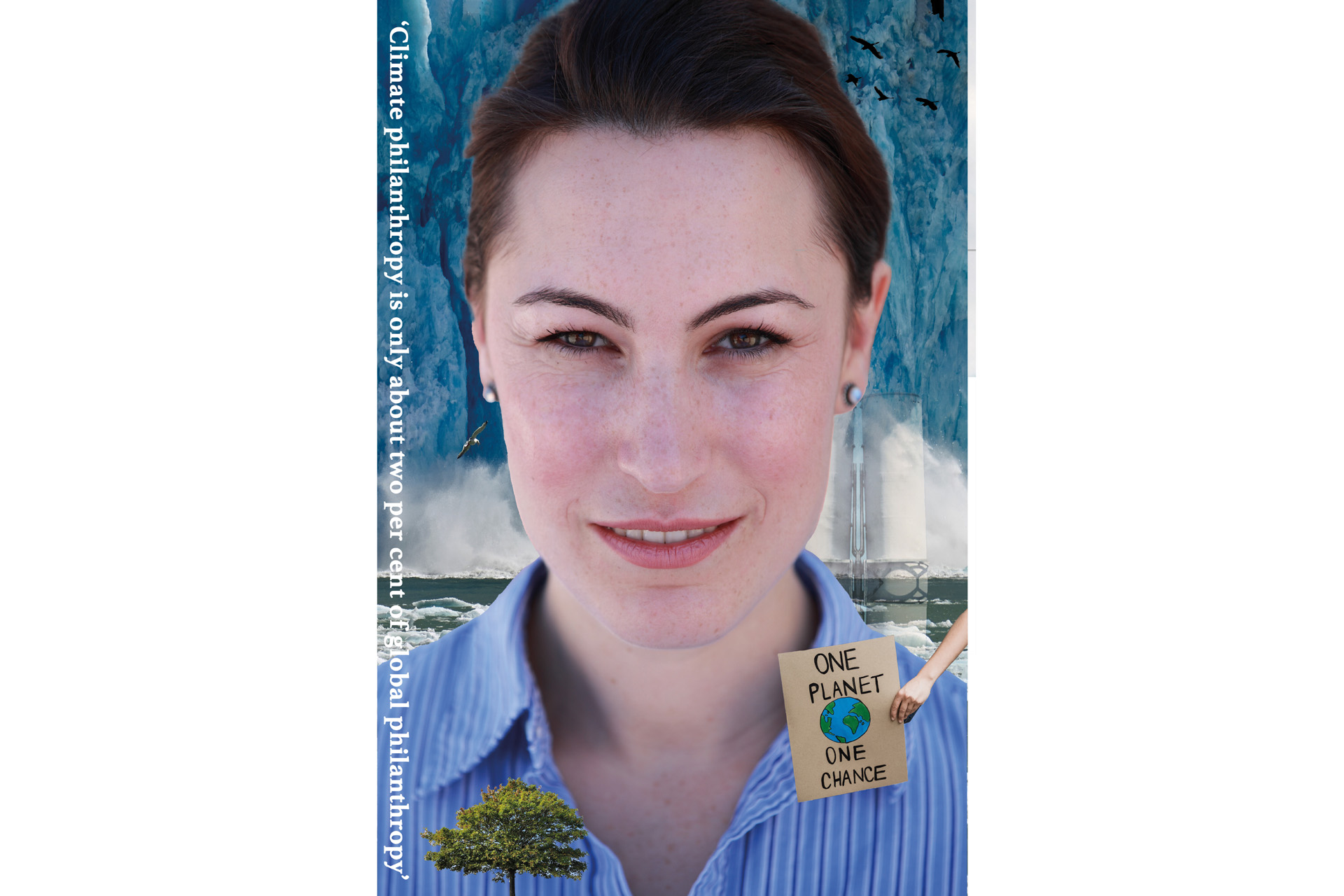 Cressida Pollock
The former turnaround CEO of ENO now heads up one of the UK's largest climate-focused enterprises, Quadrature Climate Foundation
You wouldn't think the former CEO of English National Opera would find a natural fit in climate change. But like so many talented people who feel compelled to work in this vital space, Cressida brings an unusual set of skills, experience and – importantly – a unique perspective. 'When I met the founders of Quadrature, I'll admit I actually turned to them and said, "I don't think I'm the right person to guide this Foundation for you. I've been in climate for four months and I'm still Googling all the acronyms." They came back with a really amazing response: "No. We want you because we want someone who is going on that [sustainability] journey by proxy for us." They wanted what I would call now, a beginner's mind,' says Cressida.
A beginner's mind, maybe, but a passionate and sharp one. Cressida has done stints at McKinsey, holds an MBA from MIT Sloan and is a non-practising barrister. But, like many of the women profiled here, it's her childhood and upbringing she credits with informing the path she's on now. Cressida grew up in Northamptonshire on an organic farm (before it was trendy): 'I got an understanding of the complexities of how you manage landscape and, as a farmer, how you manage nature,' she explains.
Questioning what to do next after leaving ENO in 2019, she took herself off to walk across England from coast to coast, wild camping along the way. 'It was beautiful,' she says, 'but where were the birds? I couldn't hear their song.' This worrying realisation galvanised a chain of events and self-education that brought Cressida into the position she's in now, heading up one of the biggest climate-focused foundations in the UK, which gives grants to enable and accelerate systemic change – politically, financially and culturally.
Climate philanthropy, she explains, is only around two per cent of global philanthropy, 'yet this is the single issue that exacerbates everything'. It seems a crazy figure until you hear her rationale: 'It's challenging for several reasons. Some of it is down to needing the systems to change but also it's very difficult to say that if I do 'X', then the emission change we actually need occurred. You can't really evaluate the impact of your granting for at least three to five years, at best.' Then there's the Jeff Bezos complex: 'What businesses do is not priced at the true cost of what it takes out of the earth and how we use our planet. So it's more discomforting to work on because you have to have the question about whether the money you're giving away is actually part of the problem.'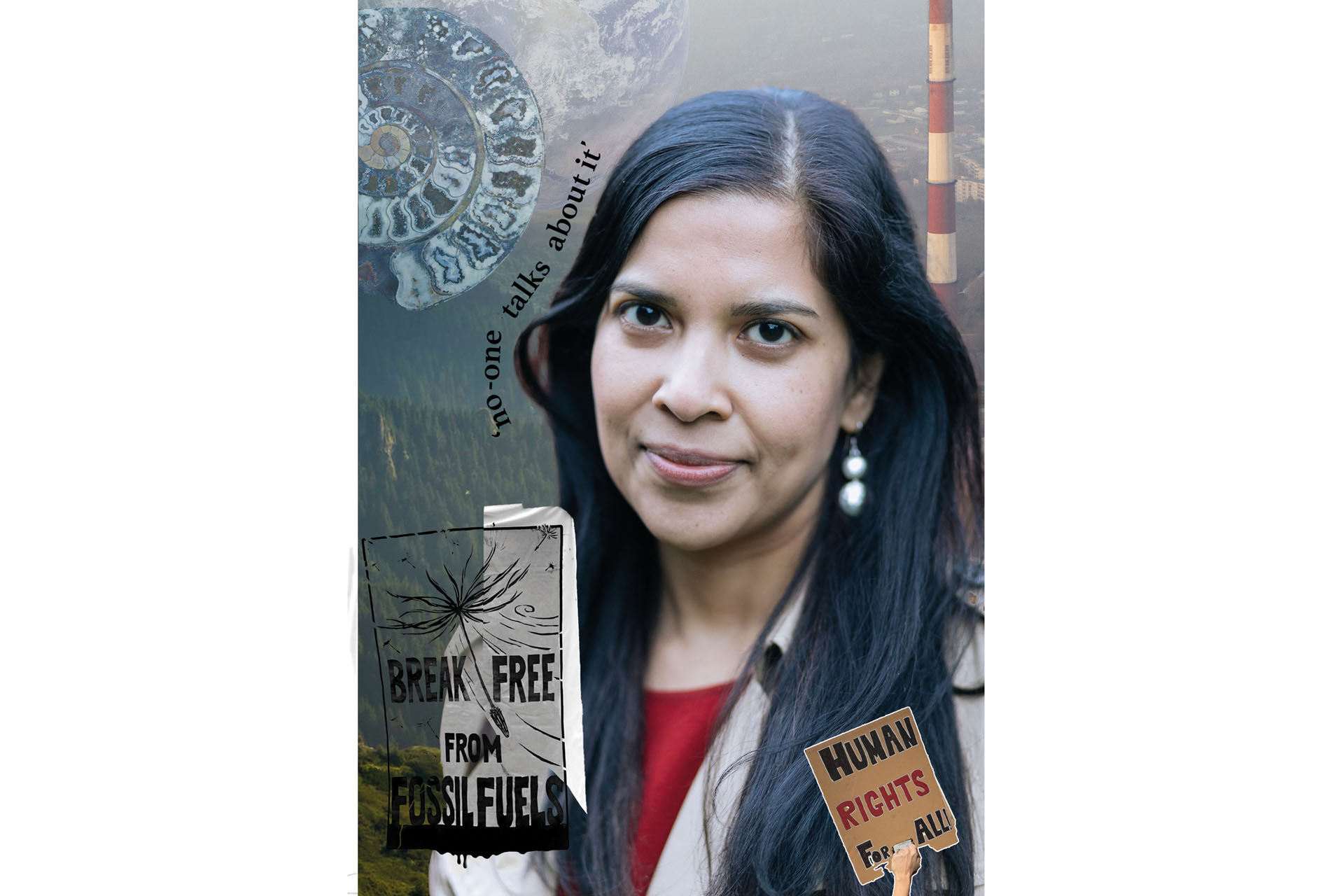 Tessa Khan
International climate change and human rights lawyer, strategist, and campaigner. Prior to founding Uplift, Tessa was co-founder and co-director of the Climate Litigation Network
Tessa Khan has deeply personal connections to how climate change is showing its visible impact and where it's most affecting people. As a child of Bangladeshi immigrants, she grew up in Perth, 'the most isolated capital city in the world, on the west coast of Australia, a country with a very challenging history of race relations'. She has since seen it beset by hugely destructive wildfires; while Bangladesh, where much of her family remains, is widely considered one of the countries most vulnerable to the impact of the climate crisis.
Her childhood as a girl of colour in a very conservative environment, and her academic family (her father was a university professor), brought her to human rights law, but ten years ago she realised climate change was the biggest threat to 'our collective enjoyment of those rights'. Having won a groundbreaking court case with a Supreme Court ruling in 2019 against the Dutch government and their emissions, on behalf of a group of 886 Dutch residents, Tessa knows only too well 'how we can use our many institutions at the national level to actually hold them accountable.'
Named by TIME magazine as one of 15 women leading the fight against climate change, Tessa is currently wielding the force of the law as founder of Uplift, which she set up specifically to turn the screws on the UK government over its apathetic attitude to fossil fuel industries. 'The UK is still the second largest oil and gas producer in Europe, so Uplift is working to help phase out its production here, while also supporting a just transition for the workers and communities who rely on that industry, which is just as vital.' She reveals the alarming fact that last year alone the government gave out 113 licences for new oil and gas exploration in the North Sea and 'no one's talking about it'.
When it comes to women having a seat at the table, Tessa full-heartedly believes 'we have a better shot at developing genuinely equitable policymaking if women are in the room, because we have that lived experience of gender inequality.'
She adds that deliberate acceleration is needed because, 'given the current trends in increasing representation of women in the workplace, or at management level, we'll be waiting literally a hundred years before we get to parity.' Relaxing isn't easy for Tessa, but when she can you might find her catching up on Masterchef: 'I'm an obsessive,' she laughs.
Main image: Getty
READ MORE 
The C&TH A-Z of Sustainability / Luxury List: The Sustainability Edit / Giving a Dam: Why Beavers are In the Spotlight