Five of the nation's most innovative chefs will be creating their very own pizzas at Radio Alice this May and June.
From Jeremy Chan of Ikoyi, to Carousel's Ollie Templeton and even zero-waste Silo's Douglas McMaster, each chef will create a different pizza to run as a special on the restaurant's menu for one week only.
Get a Pizza This: A Chef 'Slice Off' is Happening in London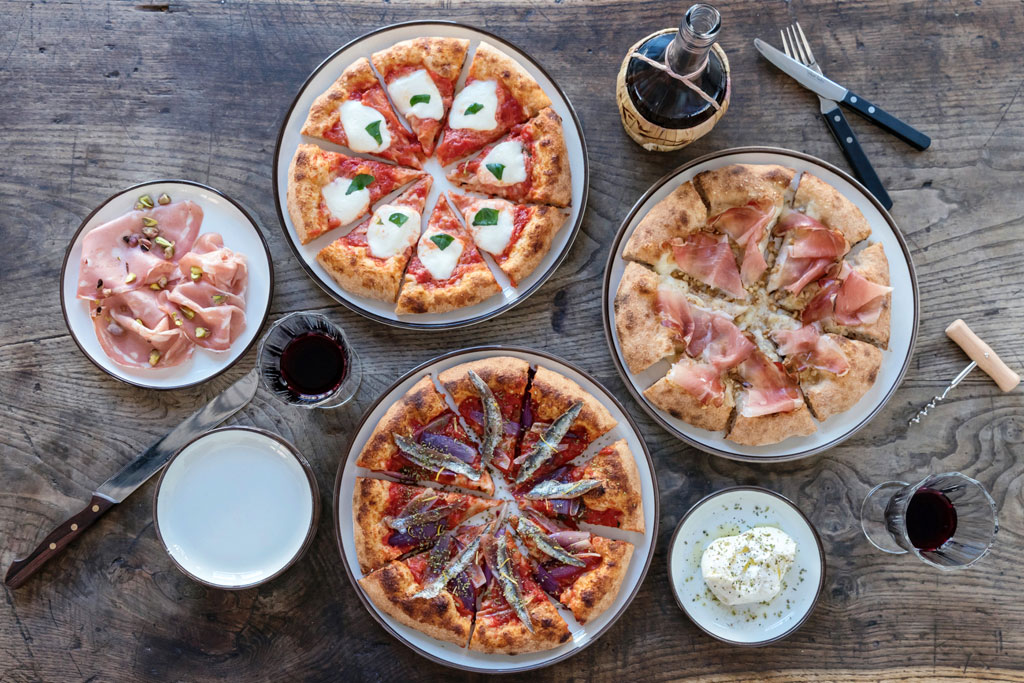 The brothers behind Radio Alice, Matteo and Salvatore Aloe will be welcoming five renowned London chefs into their kitchen this spring to create their very own bespoke pizzas for hungry Londoners to try. All creations will be showcased on the menu for one week only alongside Radio Alice's much-loved, light and digestible sourdough base. Each chef will create their own toppings, too- a unique stamp on their one-of-a-kind pizzas. From meat lovers heaven to vegan delight and even a waste-free concoction, there's something for everyone.
Sandia Chang will be kicking things off on 14 May. The Bubbledogs chef will be grilling some chicken with buffalo marinara, blue cheese and pickled celery. The founder of vegan specialists Club Mexicana will showcase her Jackfruit Carnitas pizza on the second week, topped with braised jackfruit, pink onions, salsa verde and fresh coriander.
8 of the Best London Pizza Spots You Knead to Try
Carousel's Ollie Templeton will bring a grilled leek cream, pickled anchovies and spring herb delight to the pizza party to tickle your taste buds. Stepping up to the plate to provide zero-waste pizzas for Londoners is Silo's Douglas McMaster. With a touch of British spiced cauliflower, Douglas will prepare his take on a calzone to finish the series with a bang. Finally, Ikoyi's Jeremy Chan will serve a slice of South Africa with his unusual mix of ingredients; Roasted kelp marinated razor clams, dandelions, Yaji spice and caramelised pork heart.
'One of my favourite things about cooking is gathering your friends and peers together and I'm excited to welcome a group of chefs to Radio Alice who are each doing exciting, inventive things in the kitchen. It's been years since I've been in the kitchen with Jeremy, whilst Meriel's efforts to transform the face of vegan eating in London are legendary, as is Doug's work on zero-waste. I can't wait to see what each chef will come up with.' Co-founder Matteo Aloe.
The pizza collaboration will be available at both Radio Alice Hoxton and Clapham and will run from 14 May – 17 June
---