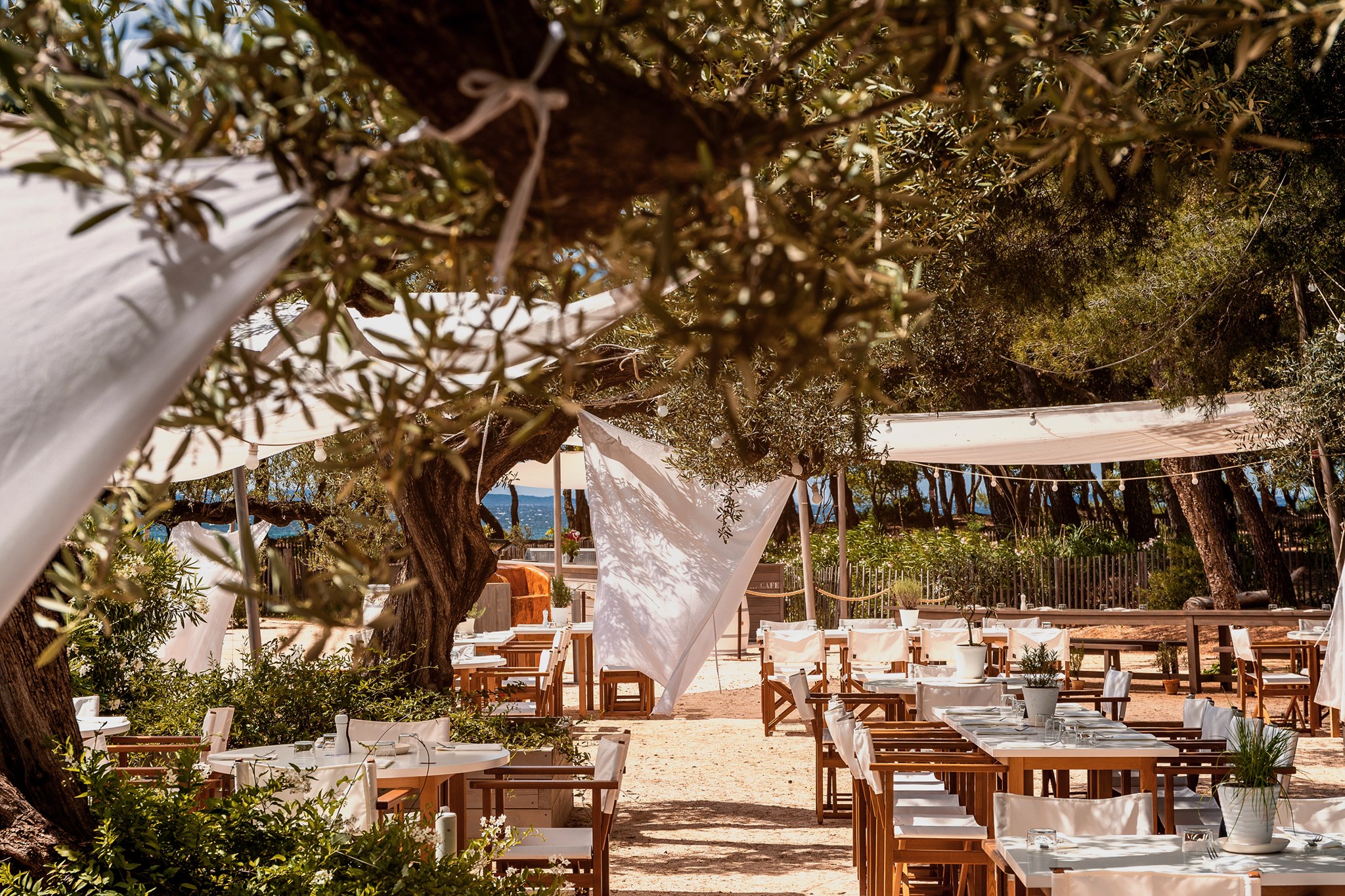 A Pilgrimage to Château Léoube
Things that make you go mmm
By Sarah Hyde | 10 months ago
Sarah Hyde visits the Bamfords' vast rolling estate, Château Léoube in Provence, to discover the secret of its rosé
A Pilgrimage to Château Léoube
Last November, when I asked Romain Ott, winemaker at Château Léoube, what makes a good rosé he thought about it for a while, moving his head from side to side and giving a gallic shrug before saying: 'a good rosé, it just makes you go mmmmmm'. Sensory, charming, and yet a little inscrutable.
This is perhaps easier to understand when you learn that Romain is the son of Jean Jacques Ott. He grew up at Clos Mireille, the estate which borders onto Leoube in the south of France. The Bamfords asked Jean Jacques to help convert the estate to organic production when they acquired it in 1997 and Romain has been managing production of wine and olive oil since 2001. His 'mmmmmm' is in fact actually informed by years of study, wine making and generations of experience, mmm.
Of course, he is very plausible, but this is the man who invented Secret, one of the best loved and most delicious rosé wines, and you can't help but wonder if he is just playing his cards close to his chest. When I ask him, he laughs and his nose twitches, but he does not give much away. What is it that makes this organic rosé so good? I decide to visit Léoube to try and find out.
It was an early autumnal day of exquisite light when I finally made my pilgrimage to Léoube. I travelled from Antibes to Chateau Léoube for lunch – to give you some idea of the location the chateau is about 28 miles from St Tropez, although it feels a million miles away and the closest town is Hyeres. It's a great place to arrive by boat putting anchor in the bay and Léoube are happy to send their tender to get you.
In this instance I came by taxi, and upon approaching my destination, I recognised that it must be premier rosé country as I passed immaculate vineyards and smart gateways as we made our way to the coast and the white towers of Léoube became visible.
Romain took me for a whistle stop tour of the artisanal winery. They press each variety of grape individually and then blend the wines later, so in the case of Secret the Cinsault and Grenache first pressings are kept separately until Romain works on this year's blend. A large truck of red skins from the pressing is waiting outside and I touch them, they are warm with the earthy sweet smell of raisons. Nothing goes to waste at Léoube: the skins will be used as compost. Romain is energised, having just made an important decision about detanking this year's red.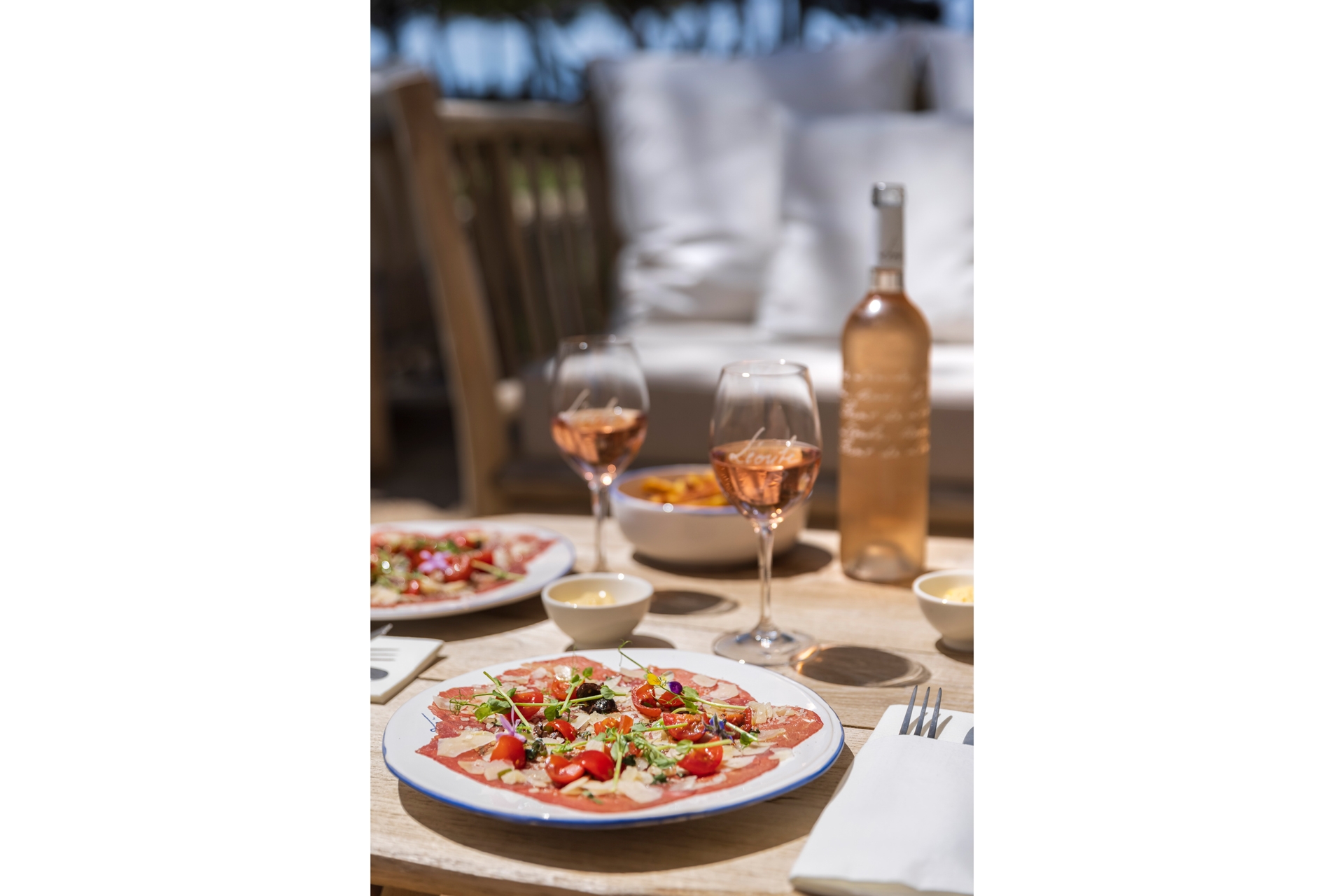 The estate has been greatly improved since the Bamfords acquired the land 1997. Romain has painstakingly focussed on creating biodiversity, breaking up the fields with various ancient trees and it is unsurprising that after 21 years he knows the estate like the back of his hand. He explains the different vines and how they are replaced and replanted in cycles, pointing out to me how some rows are not flourishing because they are overshadowed by trees who are absorbing nutrients and water even at a distance of about 4m.
Of course at Léoube they do not just grow grapes, but olives too, which are used to create their delicious tapenades and magnificent olive oil. We pause to say hi to the workers who are picking this year's harvest – they are sitting having their lunch at the side of the field before getting back to work.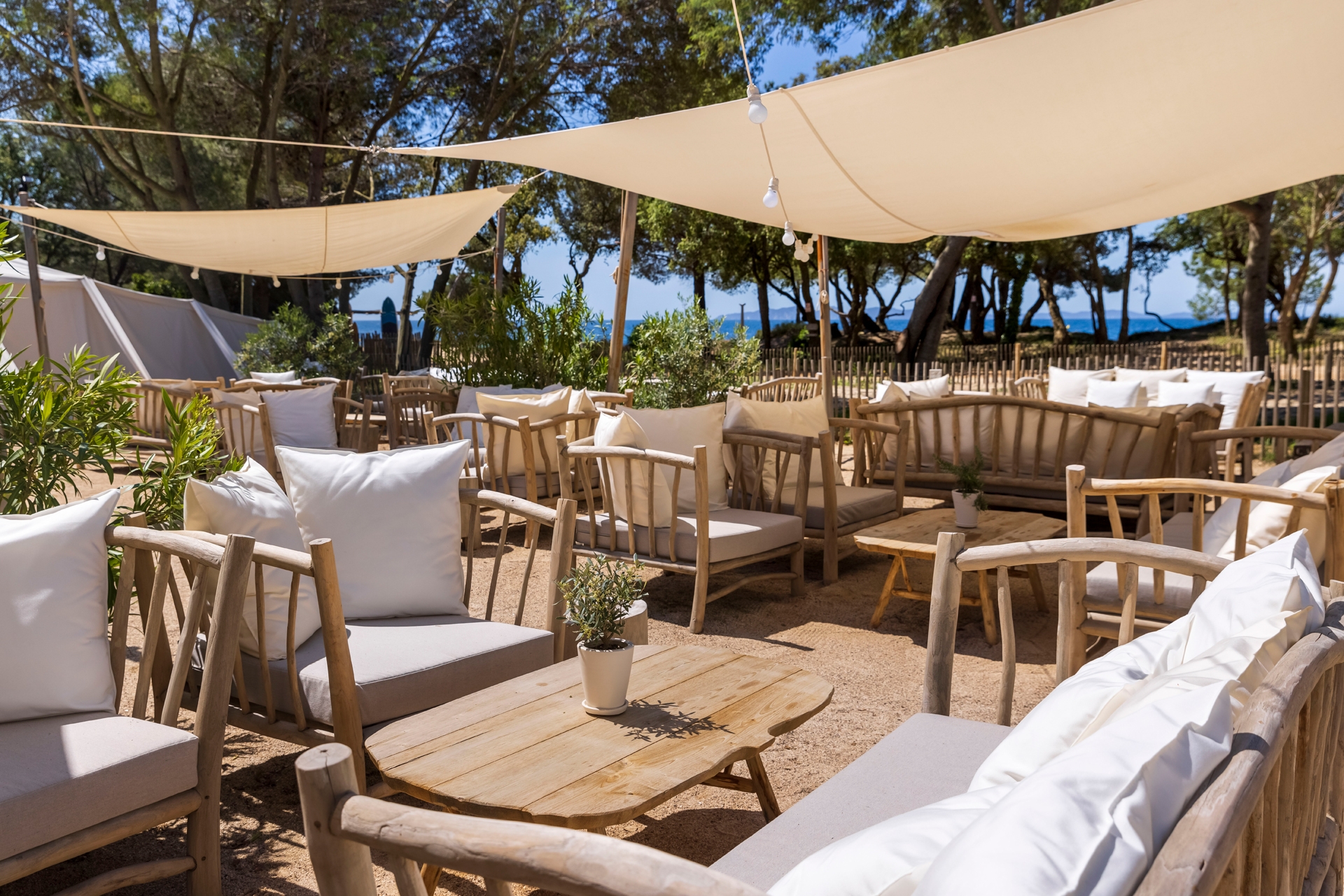 As we ascend the hill to capture the big views, I can see the exposed terroir  it is a very light multi layered shale. The land surrounding Léoube is a protected national park, Le Cap Benat, which gives the privacy needed to the presidential holiday island Fort de Bregancon just to the west. The big islands of Porquerolles loom like ancient sea monsters in the background, the air is very clean and clear. Is it this which gives these wines their distinctive freshness? On such a lovely day it is hard to imagine the weather being anything but perfect, but when those rare storms come in it's easy to see they could tear along the coast and wash away these hills.
Our conversation continues over lunch at Café Léoube, next to the long golden Pellegrin beach, where the discreet tables are situated under awnings. This was the secret location for James Middleton's wedding, recognisable by Lady Bamford's cute white mini moke in the photographs. The vegetables and tapenade were amazing and as we continued into dorade and provincial vegetables, Romain explained that he is focussing on the secret reds and whites this year. He pours me a glass of white with a blend of 45 percent cinsault, 45 percent Ugni Blanc, 10 per cent Rolle. It is light, dry and fresh, and in this context perfect, and we agree that after rosé comes white.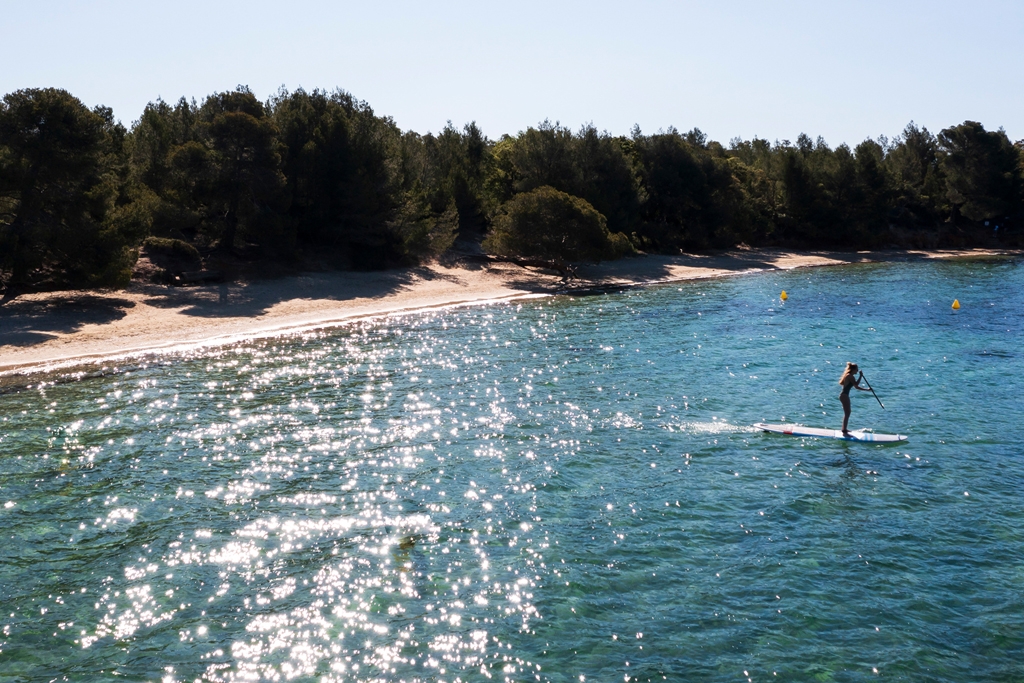 Gazing out at the vast bay of the Bamford's estate, the shimmering sapphire 'scintille' of the Mediterranean had been seducing my eyes. The sea was somehow inky blue with flashes of silver and this sparkle has a life force of its own, and I wonder, fancifully, if it is possible to capture this glorious light and put it in a bottle. As a measure against the sadness of my departure, I asked Romain to refill my glass with his masterwork Secret, comforting myself with the knowledge that even if I was in rainy London I could always return to Léoube by opening a bottle.