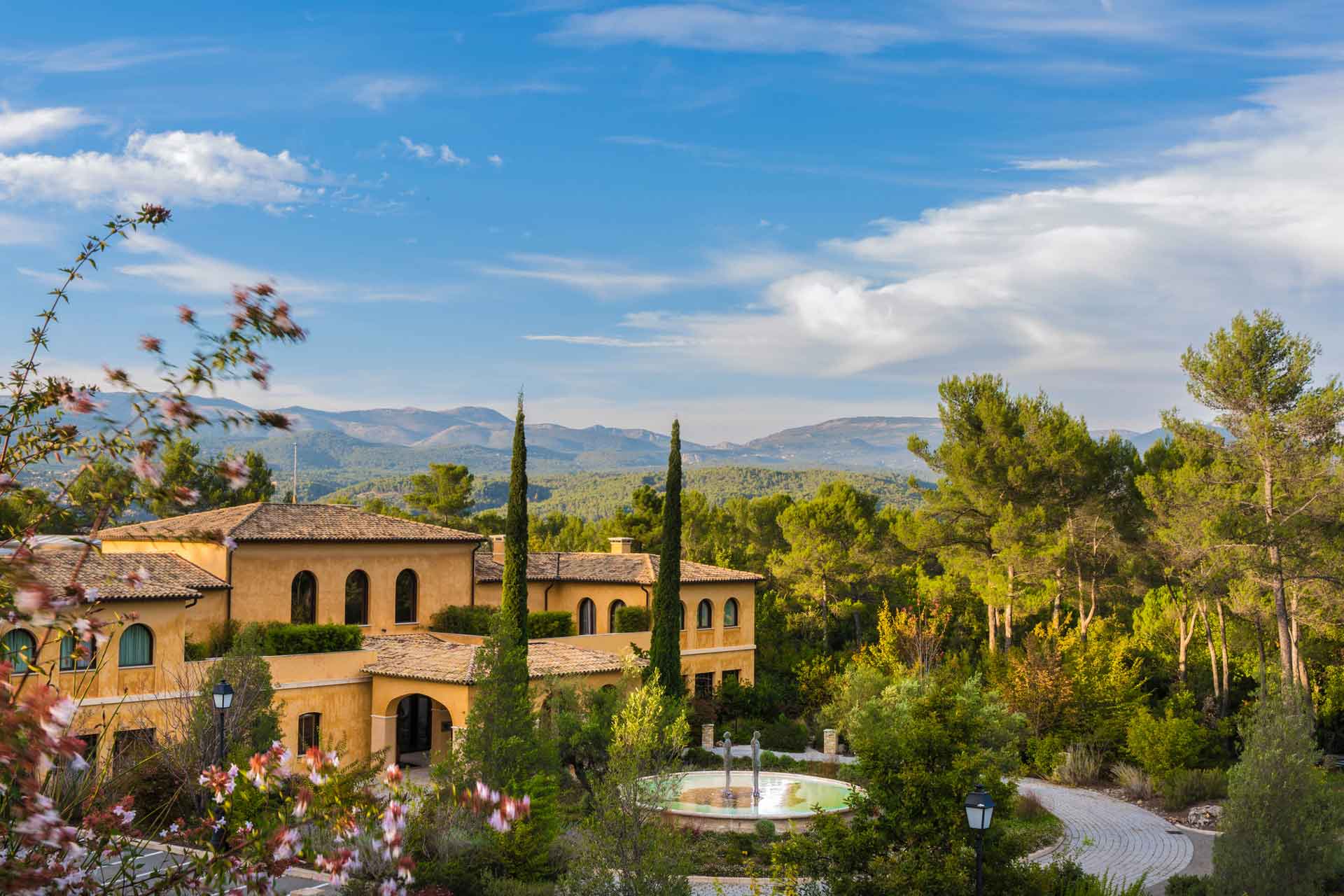 Weekender: Provence
---
For the ultimate family break, head to Terre Blance in Provence. (Although a weekend might not be enough…)
Just half an hour away from the glitz and glamour of the French Riviera is a different type of luxury. With the same wow-factor and star appeal as nearby Cannes, minus the crowds, Terre Blanche is another mecca for the rich and famous, but understated glamour is the order of the day at this retreat-style family-friendly hotel.
Terre Blanche: Provence Weekender
STAY
Just 30 minutes from Cannes and 40 minutes from Nice International Airport, it doesn't take long to reach Terre Blanche, once owned by James Bond actor Sean Connery, encircled by picturesque medieval villages and nestled in the stunning Cote d'Azur countryside. Such is the design of Terre Blanche (French for 'white stones') that despite being a sprawling 115 suites and villas resort laid across 750 acres, it is private and discreet enough to feel like Provence's best kept secret. It isn't. From the families who visit every summer to the Monaco locals who helicopter in to use the world class spa facilities, Terre Blanche is very much bustling, should you wish to leave the comfort of your suite or villa to find out.
Dotted across the resort you'll find artwork from owner Dietmar Hopp's personal collection, roughly 300 pieces ranging from bold abstract canvases brightening quiet corridors to modern sculptures set against rustic Provence hillside scenes. While there are golf buggies on hand to whisk you around the site, from your rooms to one of four on-site restaurants, the spa or the gold club, take the time to explore the grounds on foot to take in the sights and scents of Terre Blanche, which, from the lavender to the jasmine and the kitchen herb garden, are divine.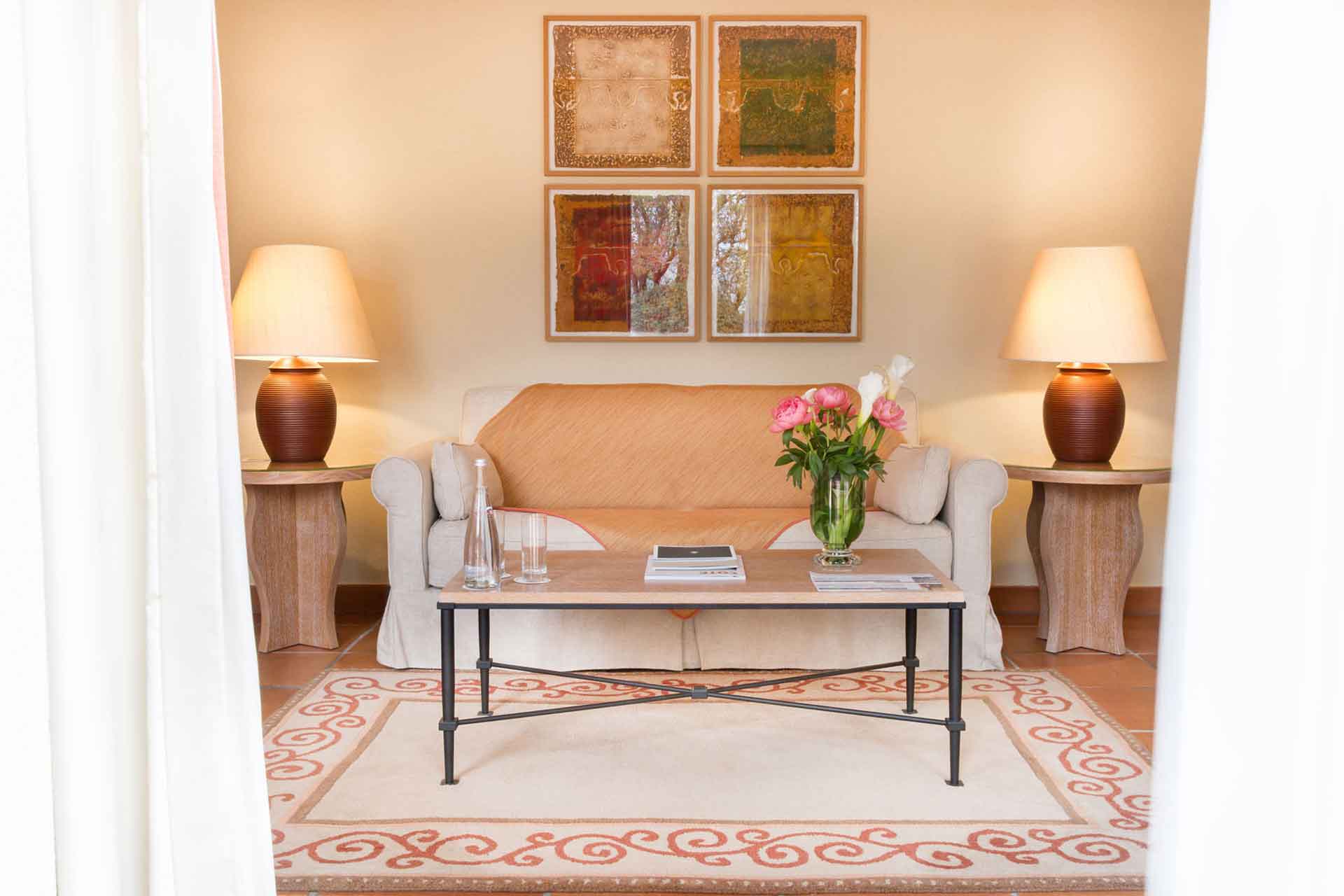 SEE
Explore local villages Fayence and Tourettes, the former having a bustling market on Saturdays (and a scaled-back version on Tuesdays and Thursdays) selling local goods, foods and, most enticingly, fragrances made in neighbouring Grasse, the perfume capital of the world. Indeed, you can venture a little further south and reach the village Pégomas, home of the world-famous Chanel No5 roses. Both Fayence and Tourettes have small towers worth climbing for breath-taking views across the Cote d'Azur countryside, right across to your lodgings at Terre Blanche.
Tourettes has a thriving art community, with paintings and sculptures found in the village square and decorating the external walls of almost every building in the village. Travel beyond Tourettes and you'll reach Bargemon, the site of Victoria and David Beckham's former French mansion, which, our tour guide informs us, they deserted when Victoria encountered the ghost of its former owner. But local gossip aside, the region is scattered with picture-perfect medieval villages perfect for aimless strolls and coffees in pretty fountain-adorned squares.
DO
While your kids get stuck into the excellent kids' club facilities at Terre Blanche, with programmes available for all ages included in your stay and the option for morning, afternoon and all-day sessions, you should make the most of the spa. The pool and fitness rooms are second-to-none, with a stunning indoor pool flowing to an outdoor vitality pool that you can enjoy whatever the weather, plus steam, sauna, hammam and sensory shower facilities. Indulge in a massage or incredible anti-ageing facial using world-class Valmont products and you'll feel the stress (and, hopefully, the years) melt away in your therapist's capable hands. Golf enthusiasts will be found solely at the resort's outstanding golf course, performance centre or relaxing in the club house, so don't expect to hear from them if you've decided to leave your clubs at home for the duration of your trip.
EAT
Eat the local pastries, local breads, local cheese, local honeys, vegetables, meats and fish. Drink the local wines. (Try them all, to be safe.) The food in this region is the real reason people visit time, after time, after time, and Terre Blanche's four restaurants range from relaxed pool-side Mediterranean fare to Michelin-starred Le Faventia, headed by Chef Philippe Jourdin.
BOOK
Terre Blanche is located 40 mins from Nice Airport, France | Suite Deluxe from €410 per night | terre-blanche.com
More Weekenders: Perth | Cape Town | Tokyo | Berlin | North Devon