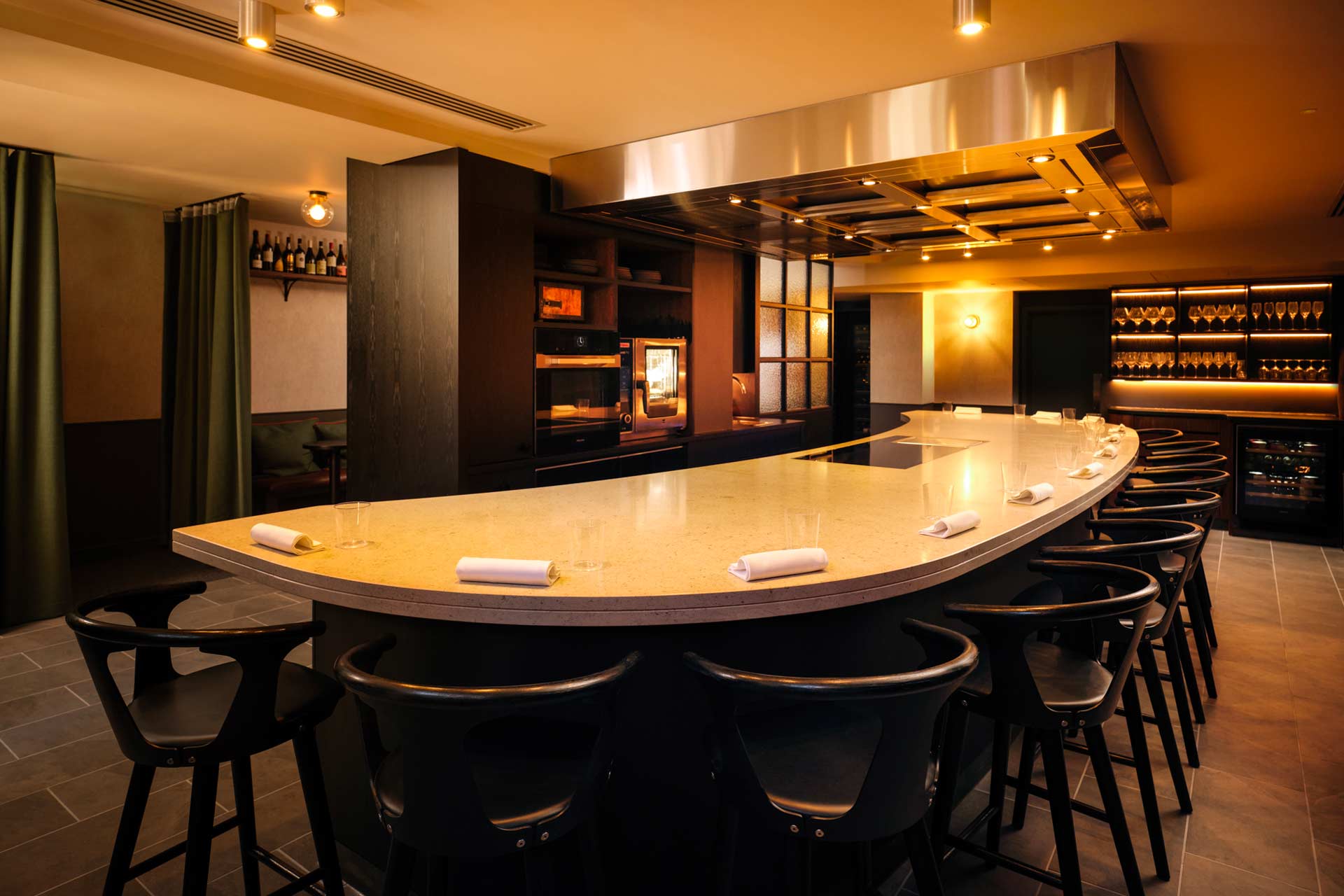 Review: Aulis – Simon Rogan's Iconic Restaurant Has Reopened
Welcome to the new Aulis: it's a chic little restaurant by Simon Rogan – his only in London – and it's now much, much bigger. Tessa Dunthorne reviews.
You'll probably know Simon Rogan. If not for L'Enclume, the three-Michelin starred restaurant in the Lake District which won him renown, for his home-meal kits Home by Simon Rogan, or Rogan & Co (by Simon Rogan), or Henrock (by Simon Rogan). Or maybe from his other restaurants across the world – such as the other Aulis restaurants, in Hong Kong and Cartmel. He's probably one of the better known 'foodie' chefs in the country right now, so it's a darn good thing you can once again try his food a little closer to home. 
So, welcome to the new Aulis. It's a chic little space, recently reopened after a whopping redesign that saw it take over the next door tanning salon. What once was a cosy chef's table sitting eight has expanded to allow a further four guests, and what once was a spray tan tent is now a lounge which feels like a member's club bar. And it's brought in a hit team comprising of talented exec chef Oli Marlow alongside Charlie Tayler as head chef, and sommelier Charlie Brown.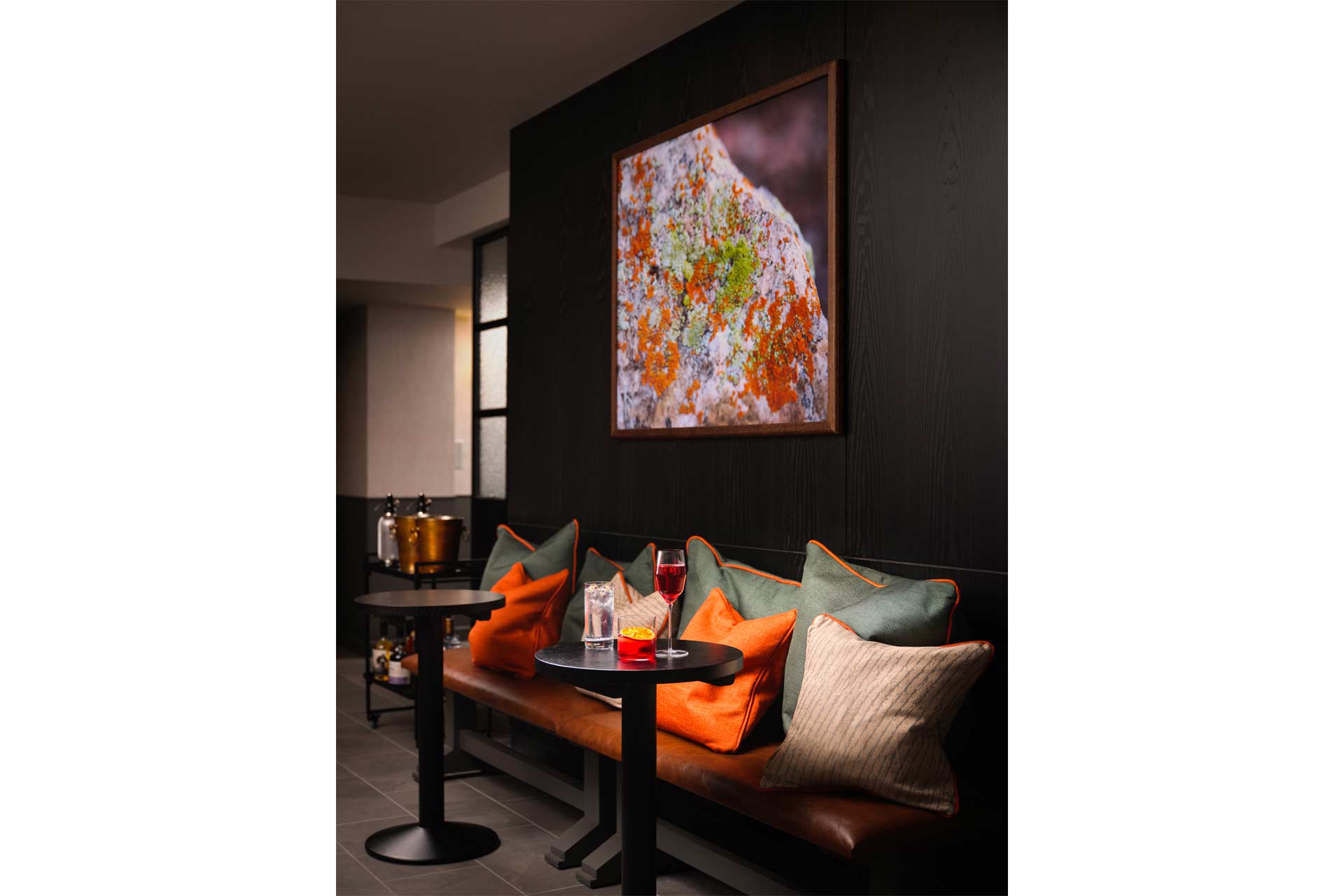 The redesign is courtesy of hospitality interiors agency, Blacksheep. It's strikingly sexy: enter by pushing back a plush, thick black curtain and find yourself in the lounge, ready to enjoy cocktails on cushioned banquettes, or low mid-century wooden chairs. The space is pared back – natural stone tabletops sit alongside rich black and brown fabrics – partitioned, separating the kitchen-dining area from this preambulatory room. 
The main action, obviously, happens once you meander through to the main chef's table, which is a large stone number manned by a flurry of (very tall) chefs. Twelve seats are dotted around this table, and underlighting occupies the underside of the stone surface's overhang. It's dramatic – and shows a penchant for contrast on Rogan's part.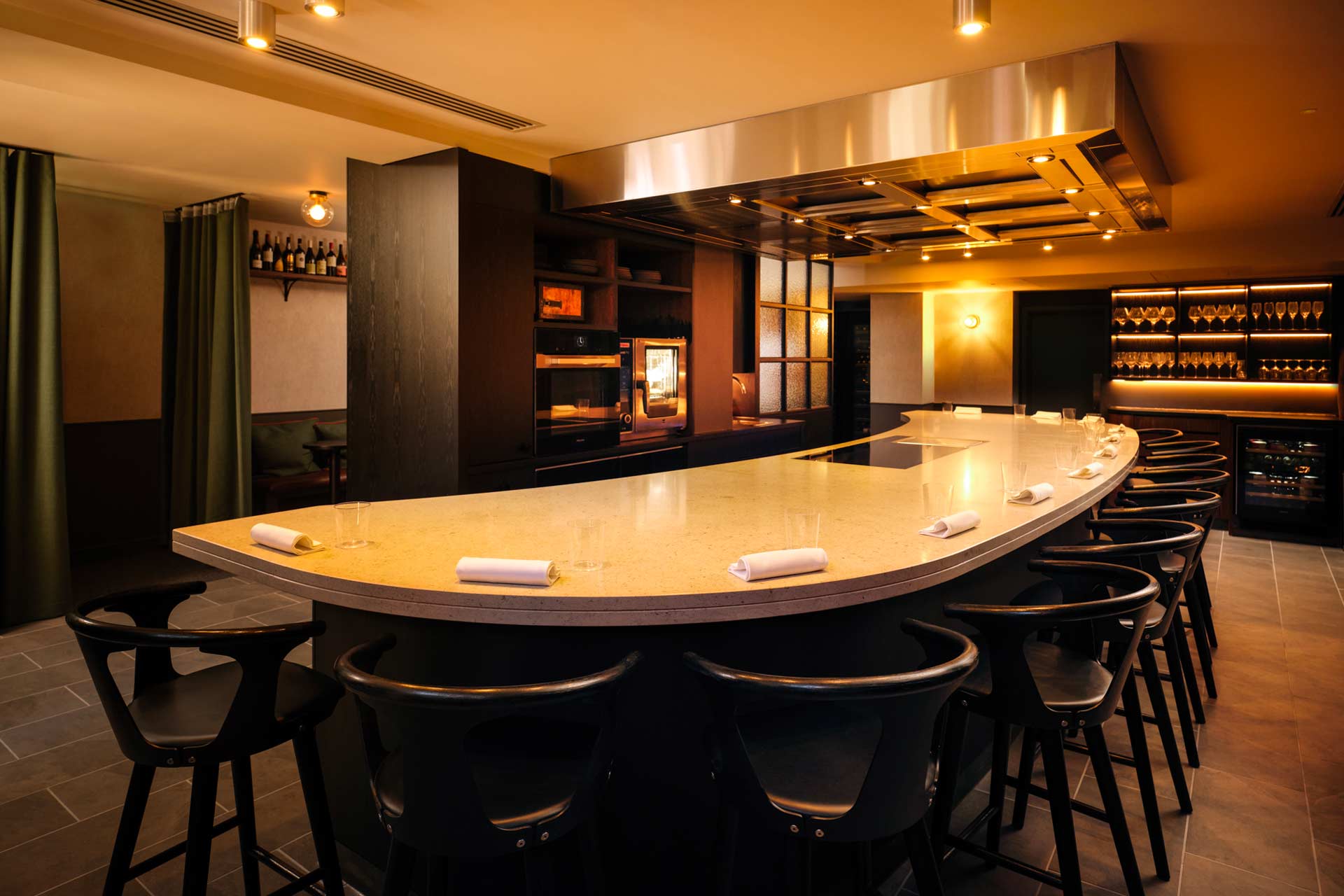 Contrast is certainly the keyword here. The menu, which is a showcase of Simon's 'signature style', is a tailored fifteen course tasting experience. It's a curious, playful menu. Simon's dishes tend to be quite experimental while also ticking all the boxes in terms of seasonality, locality and sustainability (a lot of his produce comes from his farm in the Lake District); and these dishes are also interested in contrast.
The actual food – which arrives in a stream over the course of a couple of hours – play very much on the intersection between sweet and savoury. I bite into a wonderfully sticky-looking bread and butter pudding to discover it tastes of truffle and that it has a powerful umami. Caviar is served in rosehip vinegar custard, adventurous and pitting texture against texture. A final cheese course is reimagined as ice cream, as creamy Tunworth teeters the line between rich and moreish. The food is challenging, but that does not mean it isn't really enjoyable. Diners can expect to have their preconceptions around flavour profiles shattered by a menu that is as much investigation as it is plain dining affair. 
With a menu as playful as Simon's, the reopening of Aulis is a celebratory moment for food nerds across the capital, because its menu was sorely missed by Londoners across its absence. And the new interiors? A befitting home for a menu as investigative as his. 
FINAL WORD: Playful, bold food that explores the contrast between flavours. And now in a space that also favours a bit of punchy dramatics. Caviar in custard? Don't mind if we do. Book now, from £175: aulis.co.uk/aulis-london