A Bartender's Guide To Cocktail Making At Home
Transform your tipples with these simple mixology hacks
The idea of mixing up cocktails at home is always nice, but sometimes they just don't turn out as we imagine. It's not easy to whizz up the perfect espresso martini, or master a negroni. But Matteo Carretta, Director of Bars at the buzziest eco-hotel of the moment, 1 Hotel Mayfair, is here to help with some top tips for cocktail making at home. He has a wealth of knowledge, having worked as Director of Beverages at Claridge's before arriving at 1 Hotel Mayfair, home to Dover Yard, a stylish bar which focuses on cocktails made from repurposed ingredients.
Cocktail Making At Home: 10 Top Tips From Expert Bartender Matteo Carretta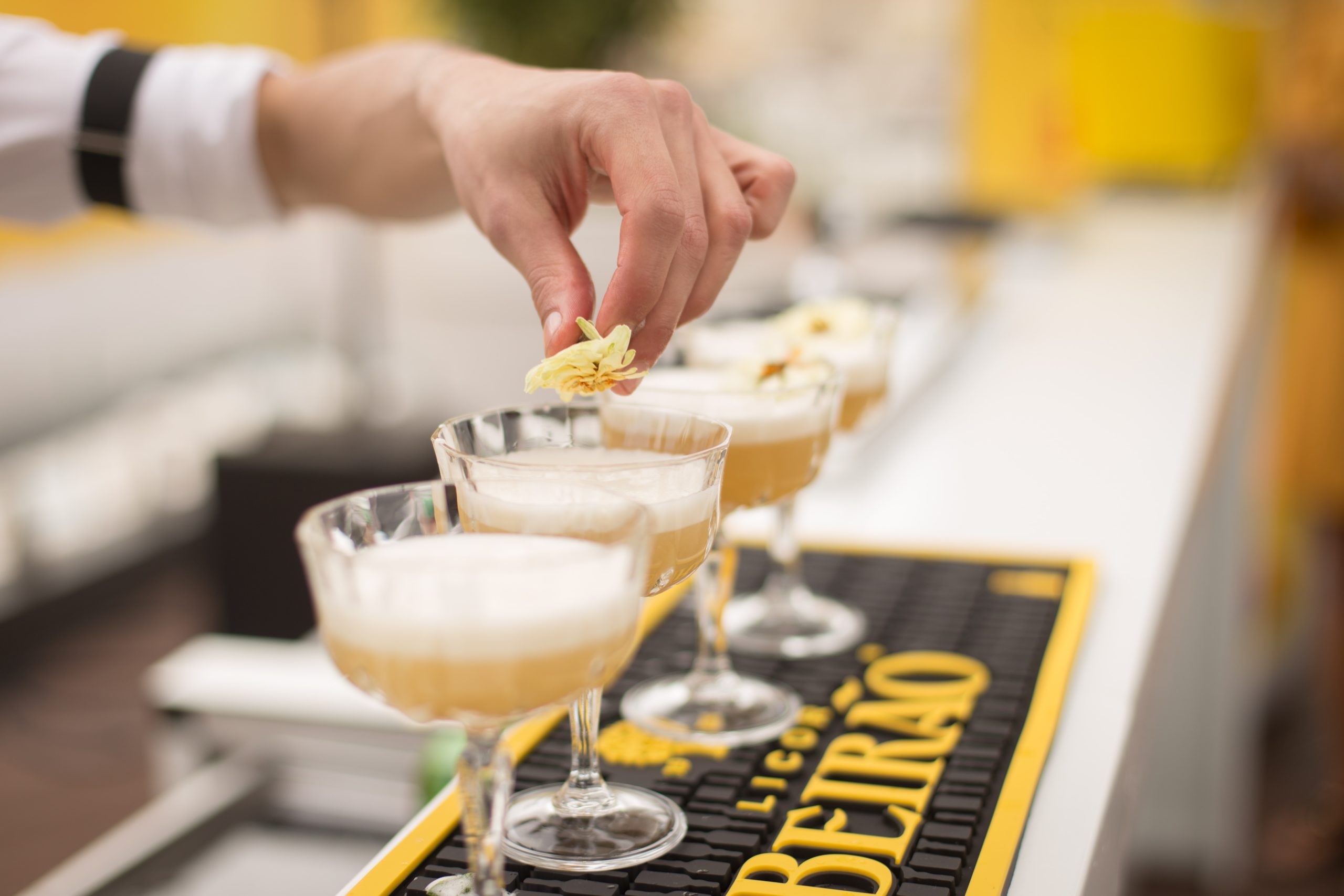 Always chill your glasses; a cold glass makes all the difference. If you don't have space to chill it in the freezer add ice and stir until frosted, then discard the excess water. 

Ice is a big one as well, use good quality and full ice cubes, if you have space freeze a large block in your home freezer. Ice doesn't need to be clear, but if you want a clear block just pour the water in an insulated portable fridge (cool box) and store it in the freezer without the lid, water will freeze gradually from top to bottom and you will get a large clear ice block. 

When you shake or stir cocktails, don't rush: dilution is as important as every other ingredient.

Make sure the drink is cold and properly diluted before serving.

If you have a party and you are lazy, use the blender! A blender is not like a shaker, but you can easily mix 10 margaritas in one go and avoid all the fuss from bar tools. Just measure your ingredients properly and add one ice cube per drink and blend until you can no longer hear the ice breaking. Remember to pass the cocktail through a fine mesh strainer when serving, you don't want ice crystals in your drink – that will over dilute the mix.

Pre-bottle your drinks and keep them in the fridge, especially if you're having a party. Mix your drinks in a large carafe and funnel them back in the bottles to have them ready and cold for serving. This way, if you don't have enough glasses or ice you can just top up your guests like you would do for wine. 

Always keep a couple of bottles of gin and vodka in the freezer for a quick bone dry martini. Everyone likes martinis and this is the easiest way to have the best express and high quality version. Just pour small, you want the drink to be frozen to the last sip. You can always have another martini, but no one likes warm cocktails. 

Stock up with the right garnishes – garnishes are ingredients for your cocktails. Check what you will serve and then have olive, lemons, oranges etc. ready. I would much rather have a beer than an Old Fashioned without an orange peel.

Use syrup and not sugar when you batch make drinks – some old recipes call for spoons of sugar, however, it is better to invest in a good quality sugar syrup to get better consistency. Alternatively you can use honey, agave and maple as replacements. 

Sustainability when it comes to a home bar is a tricky one, the best way to do this is to always organise yourself and make sure you only use what you need in terms of fresh ingredients. Most of the time herbs and berries only last one day, so if you have herbs leftover blitz them with salt for a nice dressing to use in your cooking. If you have leftover fruits, place them in a jar and cover them with sugar and store them at room temperature for a few days and you will get an amazing mix that you can use for more cocktails or add to your granola, yoghurt etc. When it comes to citrus, peel the fruit before juicing them, you get both the zest and the juice this way.