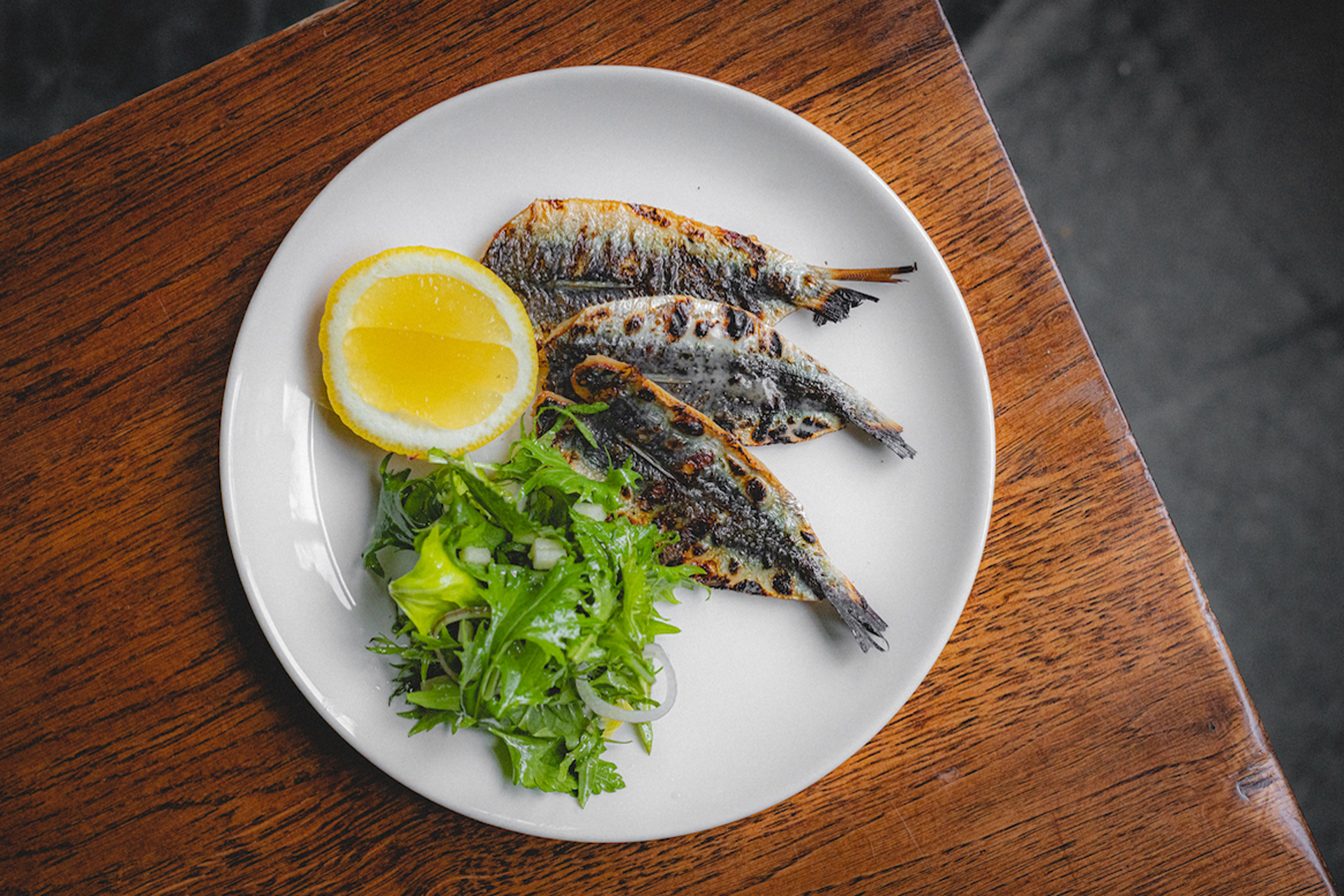 Ben Allen on The Parakeet: 'The best flavour comes from produce that grows slowly'
---
We hear from chef Ben Allen on one of this year's buzziest culinary openings
Mark Thursday 23 March in your diary: it's the opening of The Parakeet, a culinary-led pub brought to you by Head Chef Ben Allen, previously of Brat and 2 Michelin Star Steirereck, along with Sous Chef, Ed Jennings. 
Located in Kentish Town, The Parakeet is set within a traditional Victorian pub and will be going for a relaxed atmosphere, among 60 covers and plenty of original charm. As for the food, Allen will be offering a blackboard style seasonal menu, along with a European style of cooking featuring locally sourced produce from sustainable suppliers, and it'll be cooked over fire for a no-fuss approach. 
Regenerative agriculture is at the heart of the restaurant, with veggies from a regenerative farm in Cambridgeshire and meat from the social enterprise company, Farm Wilder – this will be washed down with a biodynamic and low intervention wines, from winemakers that take pride in minimising their impact on ecosystems. Allen tells us more here.
The Parakeet: Ben Allen On The New North London Dining Hotspot 
Tell us about the menu – how would you sum up the food style? 
I'm a local boy that always wanted to bring something special to my area. I'm all about flavour, I love using traditional cooking methods that create beautiful aromas of smoke and fire. I combine this with modern French techniques that add finesse and complexity. Birch and Oak logs (sourced from the renowned Marc Parr) add heat and flavours that are deep, delicious, and perfectly balanced.
As our unpredictable seasons change, so will the produce we choose to use. We hope to use line caught mackerel, pollock and whole sea bream from Kernow's day boats, Mutton from Matt Chatfield no and seasonal vegetables from flourish. We have a zero-wastage philosophy in the kitchen, where we use everything. 
The menu will constantly evolve as we move from season to season and depending on what our producers can send us. Being a local's pub, we are excited to be part of the community and are looking forward to finding out more about our guests. 
What can be expected from the site?
A pub is part of the community and should be a place where all can come and feel part of something. The décor brings out the natural use and style of the building – we've worked with it rather than against it. This was a restoration project rather than a makeover. We've used reclaimed materials including stained glass and panelling that were in pubs 30 years ago. We hope that we've created something like what this pub would have looked like 50 years ago. We've also added an open kitchen with custom made grill from Tom Bray and specially made wood oven, no gas just wood and fire. 
Why Kentish Town? 
North London is where I am from, and where we live. Selfishly, I wanted to create something amazing that was a five-minute walk from my house. We (the owners and I) know the area and we love it. Kentish is one of the last bastions of London that retains a sense of character and diversity that's true to itself. Despite gentrification it still retains a real sense of place.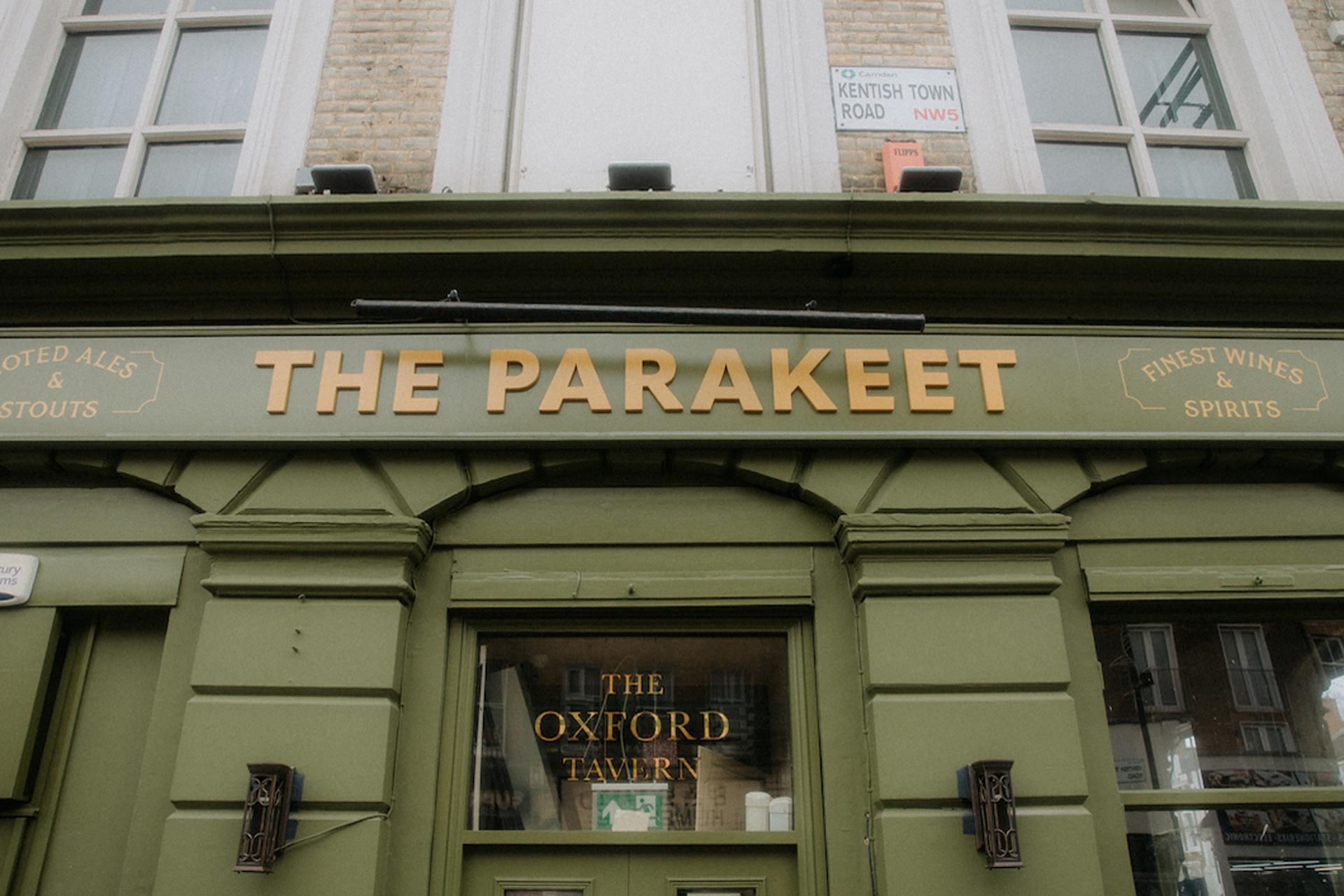 What have you learnt from your previous positions at BRAT and Steirereck, and how will you be applying that to The Parakeet?
The fast pace at Steirereck pushed me to be creative. Dishes could take up to a month to develop and could be on the menu for a day. Steirereck's had the most impressive kitchen I have ever seen. It was built over two floors and there were 30 plus chefs in every day, but somehow was still perfectly organised.  At the heart of Steirereck's success is his passion to work with the best produce in Austria. Building relations with suppliers who love what they do, and their produce is vital to what we want to achieve in the kitchen. 
At Brat, I learnt that it is the simple things in life that bring people together. I will always be grateful for the time spent at Brat cooking in a wood oven over embers. It has become a real passion of mine and I don't think I will be cooking with gas for a while. 
Tell us about your approach to green practices and suppliers?
The best flavour comes from produce that grows slowly so most suppliers we use focus on quality over quantity. This goes hand in hand with regenerative farming because the lower size of the herd or flock leads to a more balanced system and more time for the land to follow its natural course of life, free from pesticides etc. Flourish is a regenerative farm in Cambridge with heritage varieties of vegetables and wheats. Mutton is from Matt Chatfield, old cull yaw put to pasture on herbal lays and woodland, deep flavour nice fat content. Farm Wilder supply our beef and lamb again pasture fed and slow growing breeds which allows for development of flavour, and beef is aged for 40 days.
You're also pairing your dishes with biodynamic and low intervention wines, give us a little insight on that?
All our wines are picked for flavour so pairing with our food is easy and not that deep. They are all selected first for flavour but then also to be low intervention, organic and biodynamic. Good grapes make good wine, so all our winemakers have an approach to biodiversity and respect to the vineyard.  We like wines that are clean and have a sense of place – we don't like wines that are too funky. We do honest food and our wines are honest too. There's something for everyone.
There are juicy, low intervention wines from American recordings, rare pinots from William Selyum and Seasmoke, skin contact Pinot Grigio from Alto Adige and wines from two of the most exciting female wine growers out there now, Chiara Boschis and Jane Eyre. 
BOOK:
The pub is open from 17 March, the restaurant is open from 23 of March. The Parakeet, 256 Kentish Town Road, London NW5 2EN. theparakeetpub.com