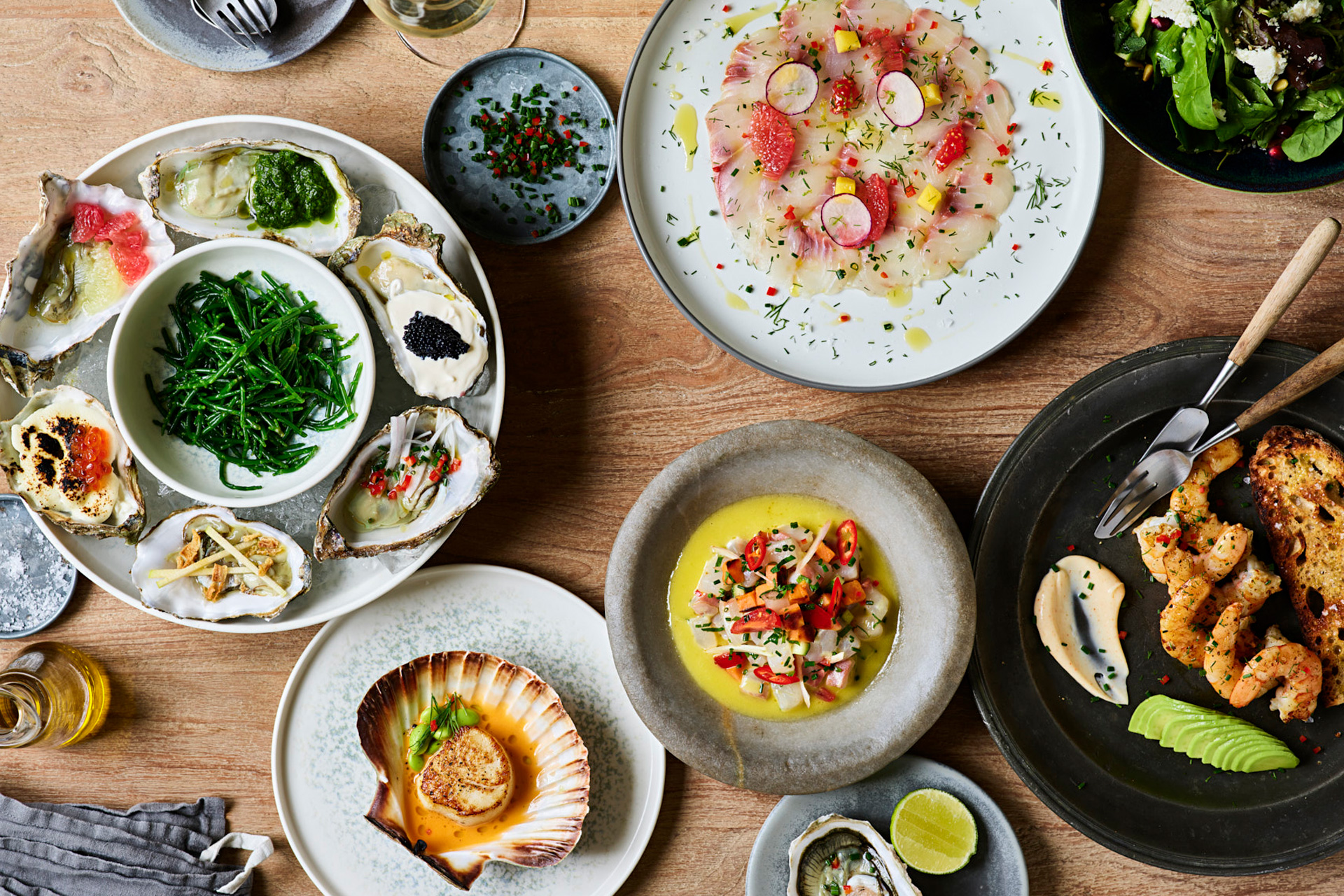 The Hottest London Restaurants Opening in 2023
---
A guide to buzzy new openings in the capital
New restaurants pop up all the time in the capital – but which ones are worth shouting about? Here we bring you the lowdown on the culinary openings you need on your radar for 2023. It's set to be another exciting year, with a new outpost from the Big Mamma Group and a deli from Ombra's Mitshel Ibrahim on the cards – plus Brixton favourite Chishuru is relocating to a bigger site. It's time to start planning your year in food. These are the new London restaurants opening in 2023.
New London Restaurants Opening in 2023
Maene
Nick Gilkinson was behind one of 2020's most exciting culinary launches, Townsend in the Whitechapel Gallery – and now he's back with a new restaurant, Maene. Set atop a four-storey Victorian warehouse in Spitalfields, the venue is inspired by European bistro culture, with a terrace overlooking the city skyline. Open all day from breakfast through to dinner, the menu will focus on seasonal, modern cooking made using the best of British produce. Highlights will include Mersea oysters with pickled jalapeno and sorrel, Springfield farm chicken with rosemary, garlic and burnt lemon, and a Yorkshire rhubarb pudding served with honey cream and bronze fennel.
Opening in March 2023
Humo
Live fire cooking is all the rage at the moment, and now we have another hot London restaurant in the mix. Now open in Mayfair is Humo (which translates as 'smoke' in Spanish), spearheaded by Chef Miller Prada, protégé of Endo Kazutoshi of Michelin starred Endo at the Rotunda. Influenced by Japanese cooking techniques, the restaurant revolves around a four-metre long grill, with all dishes prepared using a selection of widely sourced woods – all of which impart subtle flavour differences on the food. Rather than being focused on a specific cuisine, Humo is produce-led, with some key influences from Miller's Colombian background. Hero dishes include 14-day aged trout and caviar, and hand-dived Orkney scallop with Speyside whisky barrel and white konbu.
Open now, humolondon.com
Empire Empire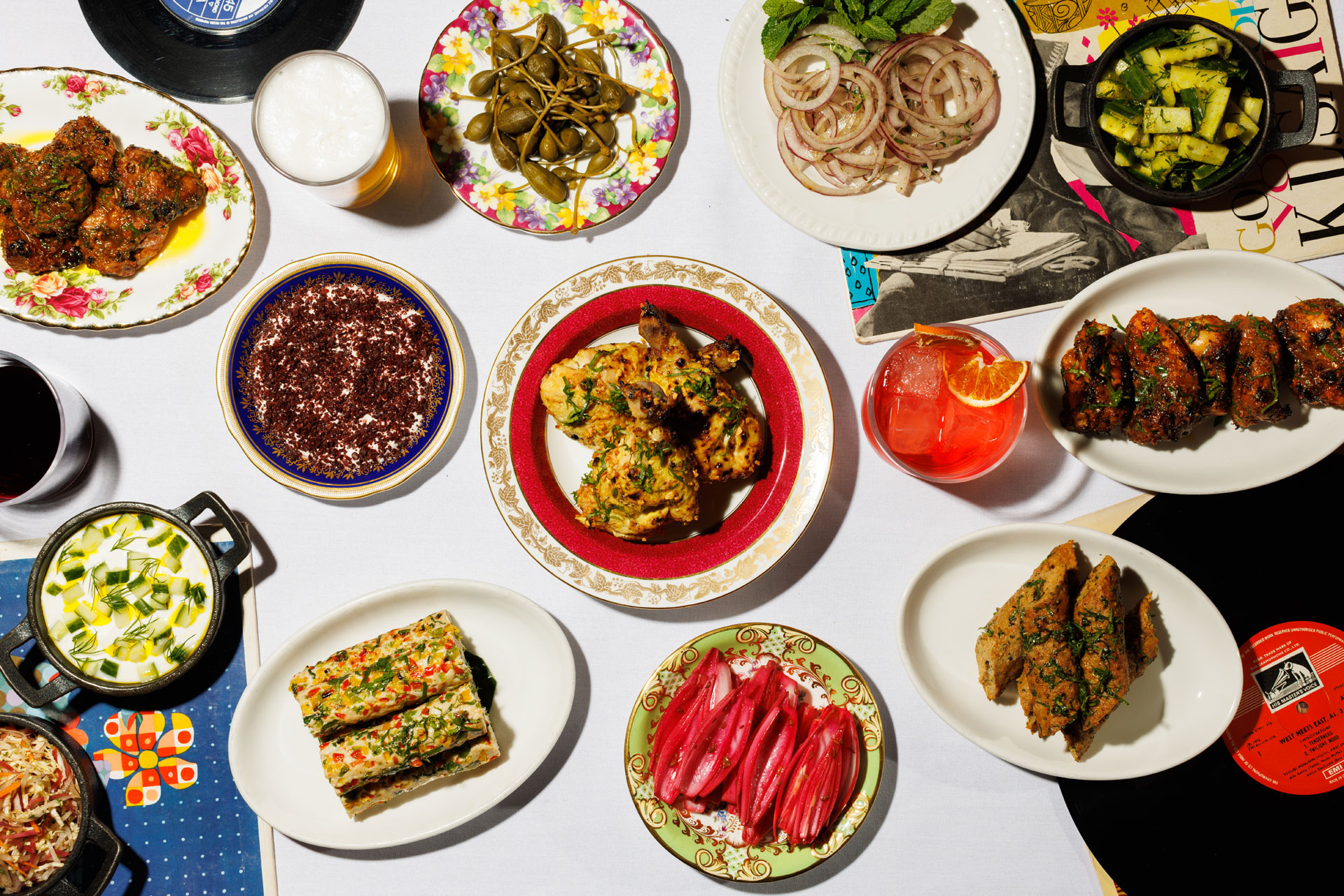 Putting a fun twist on Indian dining is Empire Empire, a new venture from Gunpowder's Harneet Baweja coming to Notting Hill this spring. Inspired by the 1970s Indian disco era, the restaurant will have a strong focus on music and art, with a custom-made Marshall jukebox and a soundtrack of Bollywood bangers, plus artworks from respected Indian artists, Jogen Chowdhury and Rabin Mondal lining the walls. Of course food will be fundamental too, with the menu predominantly inspired by the northwestern cuisines stretching across the old Punjab Empire, from Bihar across to Afghanistan. Dishes like the Lasooni Tangdi Kebab and Nizam Chicken Kebab will be made by slowly charring the meats over hot coals, alongside a showpiece signature of Lobster Dum Biriyani, complete with the crustacean's head emerging from the pastry lid. 
Opening March 2023
Edit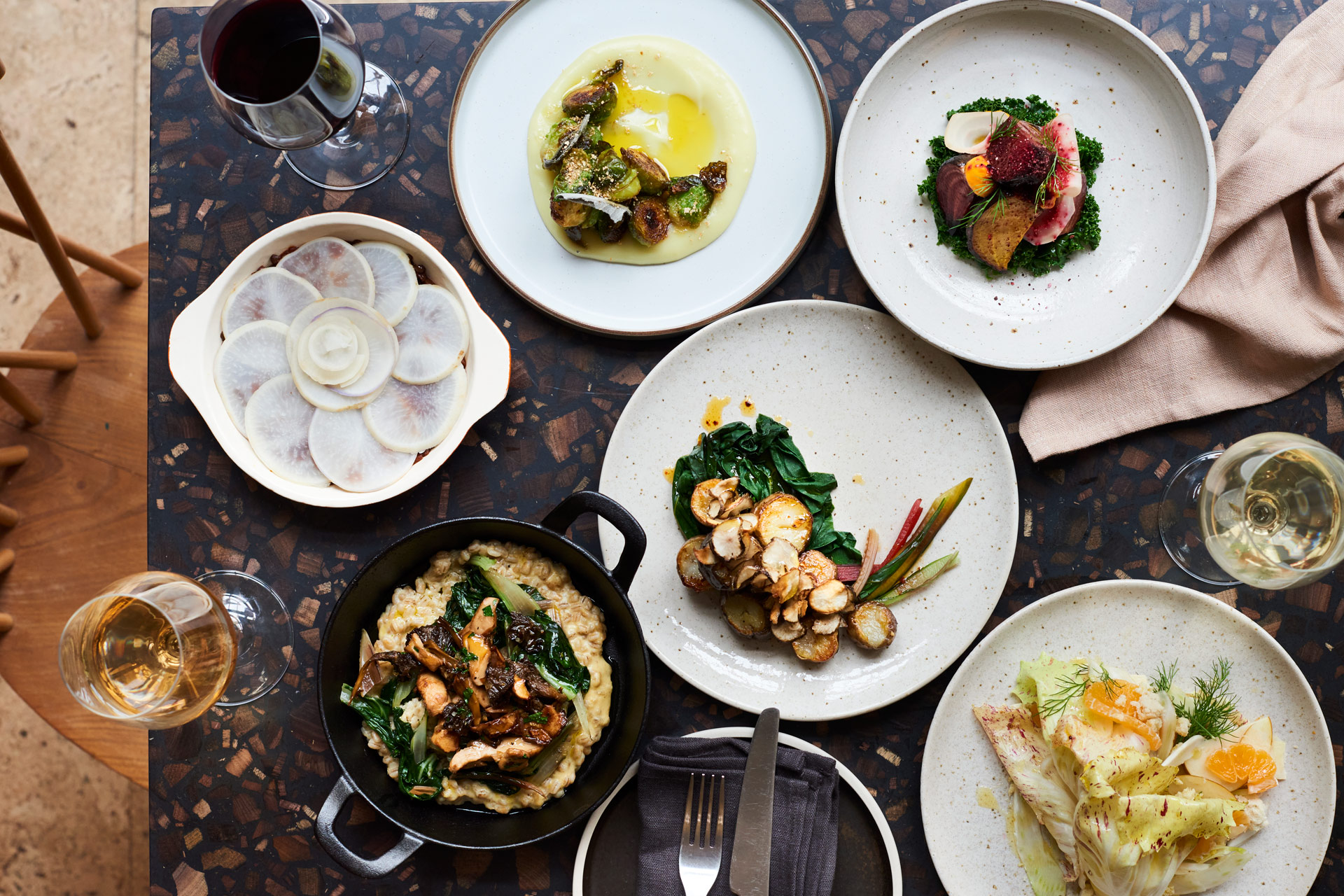 A new addition to London's eco-dining scene is Edit, a hyper-seasonal restaurant in Hackney spearheaded by architect-turned-restauranteur Elly Ward. The menu is built around zero-waste, 'root to fruit' principles, with ingredients sourced from local small-scale farms, foragers and independent producers. A daily-changing menu is devised in accordance with availability – so this January, diners can expect dishes like roasted salsify with smoked aioli, crispy kalettes with purple potato mash, salt baked turnip with lentil ragu. Each day, the restaurant will also curate the 'Daily Edit': a six course tasting menu paired with low intervention wines, local beers and ciders.
Opening January 2023, edit.london
Dovetale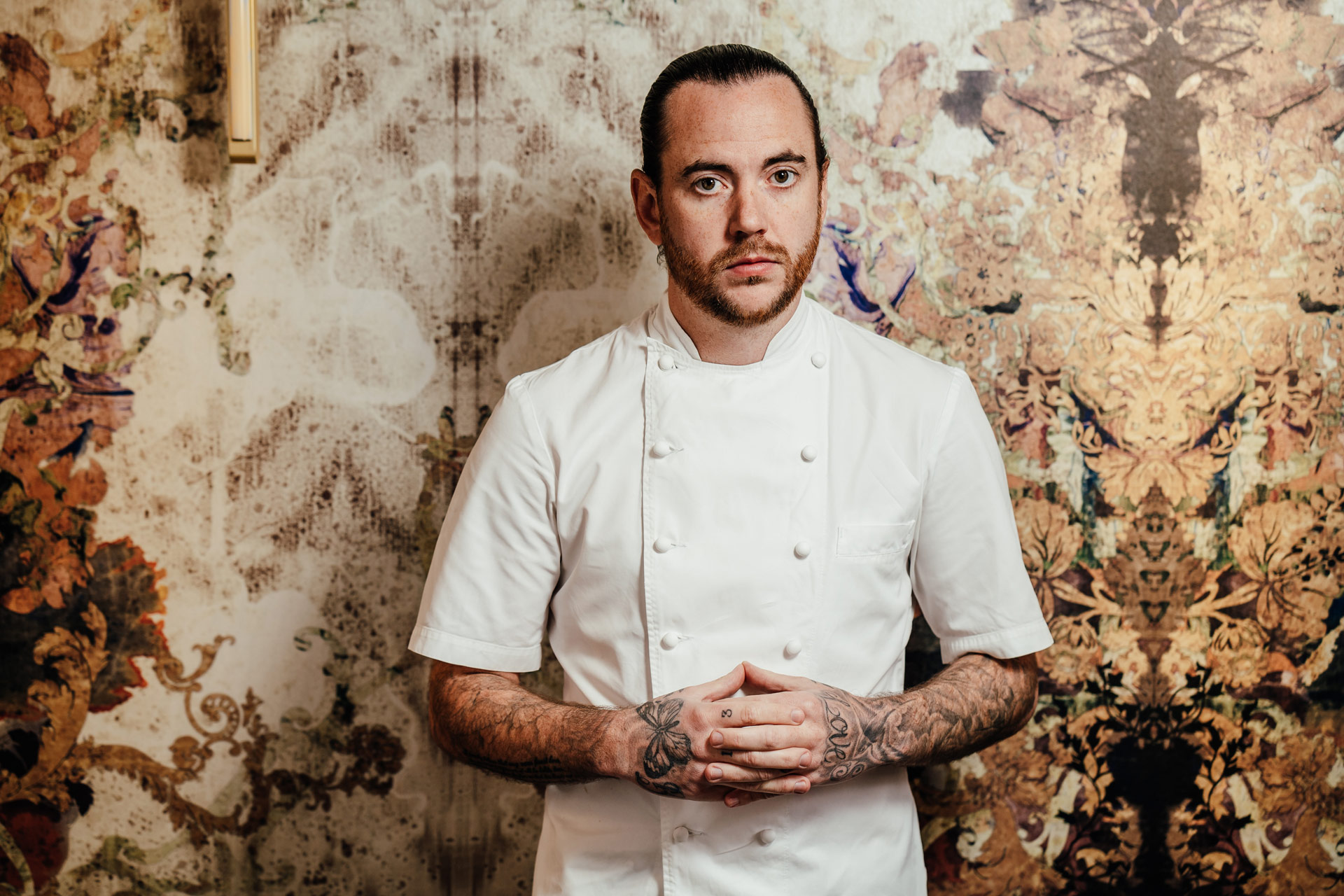 Chef Tom Sellers is renowned for his two Michelin starred Restaurant Story, which offers a unique tasting menu experience on Tooley Street. Now he's expanding his repertoire with Dovetale, an eatery at new opening 1 Hotel Mayfair, which overlooks Green Park and will launch this spring. Seasonal produce will sit at the heart of the menu, with dishes cooked over a grill alongside a raw bar, plus a special knickerbocker glory trolley which will whizz up the classic dessert tableside. 
Opening May 2023, 1hotels.com
Manzi's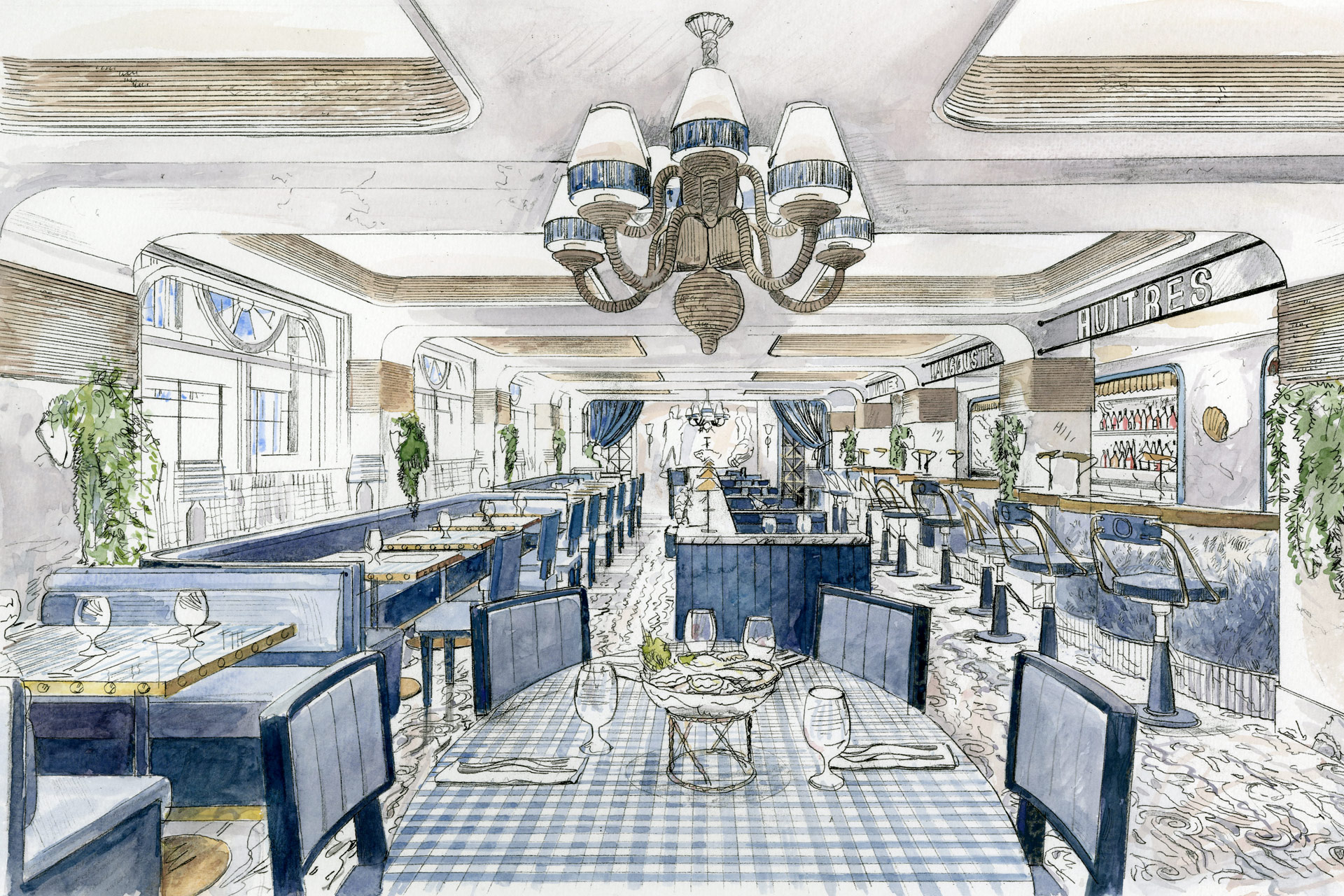 Manzi's, located just off Leicester Square, was one of the city's most beloved restaurants for over half a century. It closed in 2006 – but some years ago The Wolseley Group (formerly Corbin & King) decided to launch a reincarnation, which is finally coming to fruition this May. The new Manzi's will be located at Bateman's Buildings, a wide alleyway running south from Soho Square, and will pay tribute to its forefather with a seafood-focused menu and nautical-inspired interiors.
Opening May 2023, thewolseleyhospitalitygroup.com
Kapara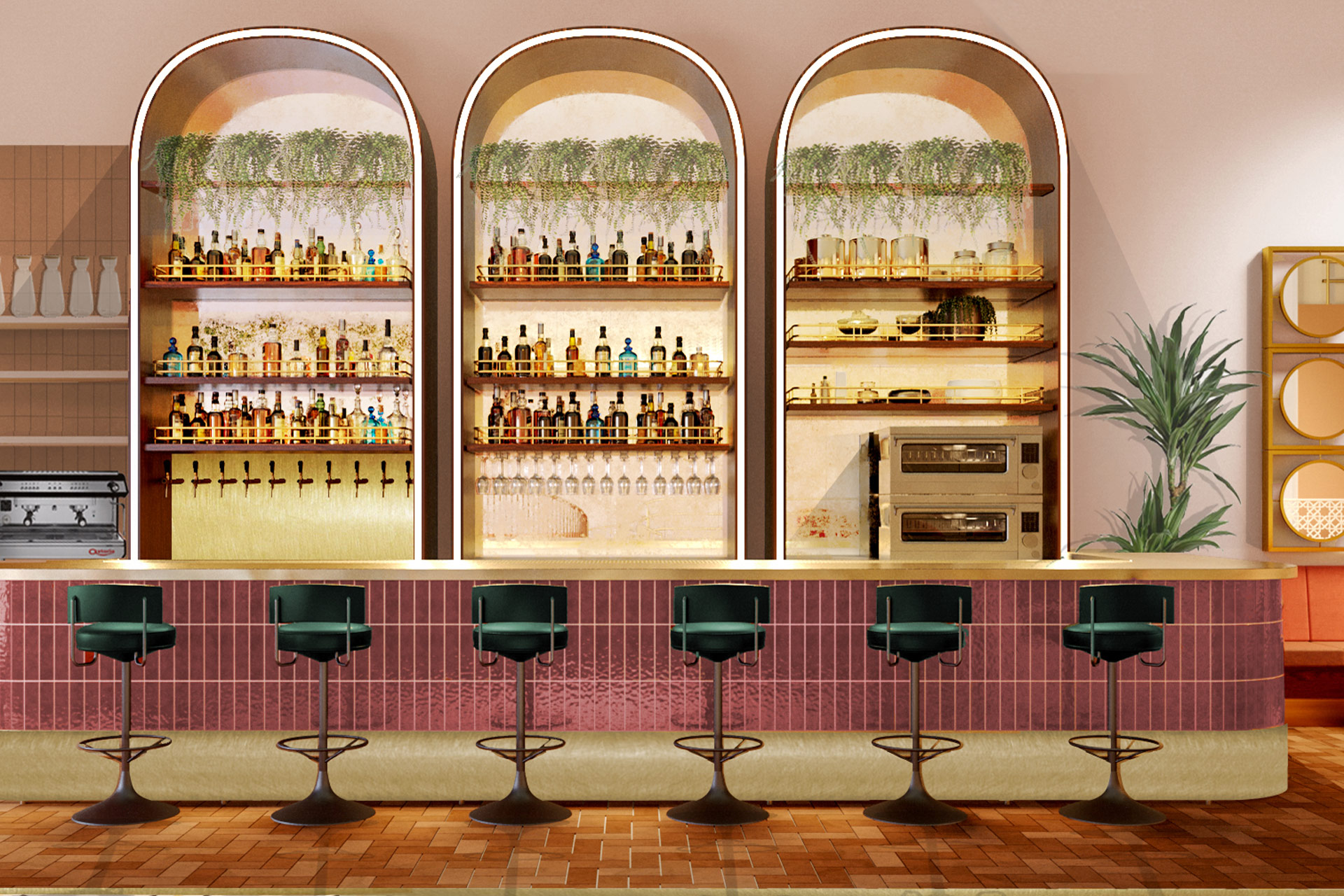 Israeli chef Eran Tibi, the name behind Bala Baya in Southwark, is launching a new restaurant in Soho called Kapara. Taking inspiration from the buzz of Tel Aviv's rooftop bars and artistic neighbourhood Neve Tzedek, it will have a laid-back vibe, with an all-day, all-night food offering and subterranean chef's table experience. 
Opening February 2023, kapara.co.uk
Daroco Soho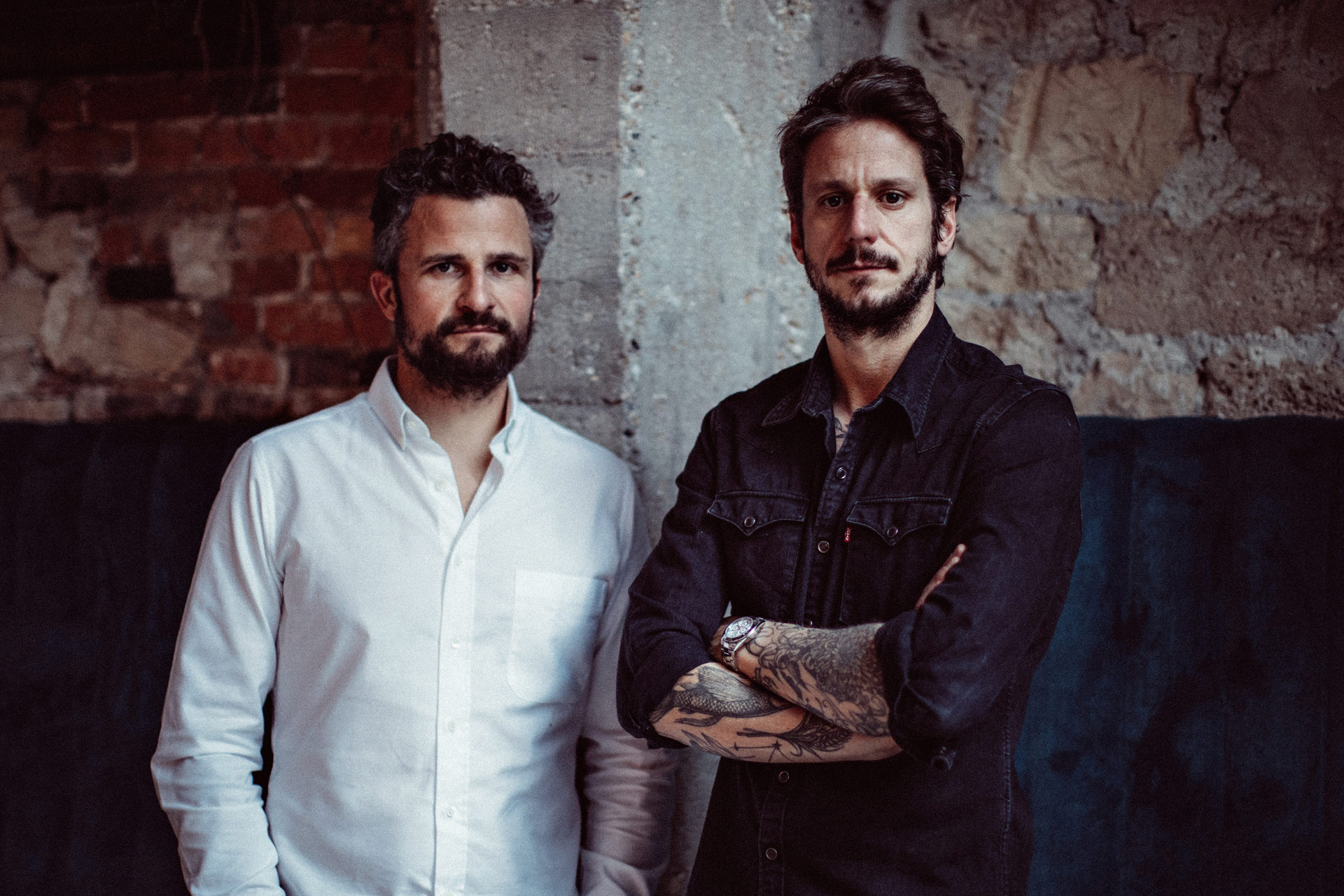 Restaurant group Daroco has two very trendy restaurants in Paris' 2nd and 16th arrondissements – and this year, excitingly, it's expanding into London. Set to open this September is Daroco Soho, a new Italian restaurant from founders Alexandre Giesbert, Julien Ross and Nico de Soto. We haven't got loads of information at the minute, but fresh handmade pastas and pizza will feature, alongside an intimate cocktail bar.
Opening September 2023, daroco.fr
Jacuzzi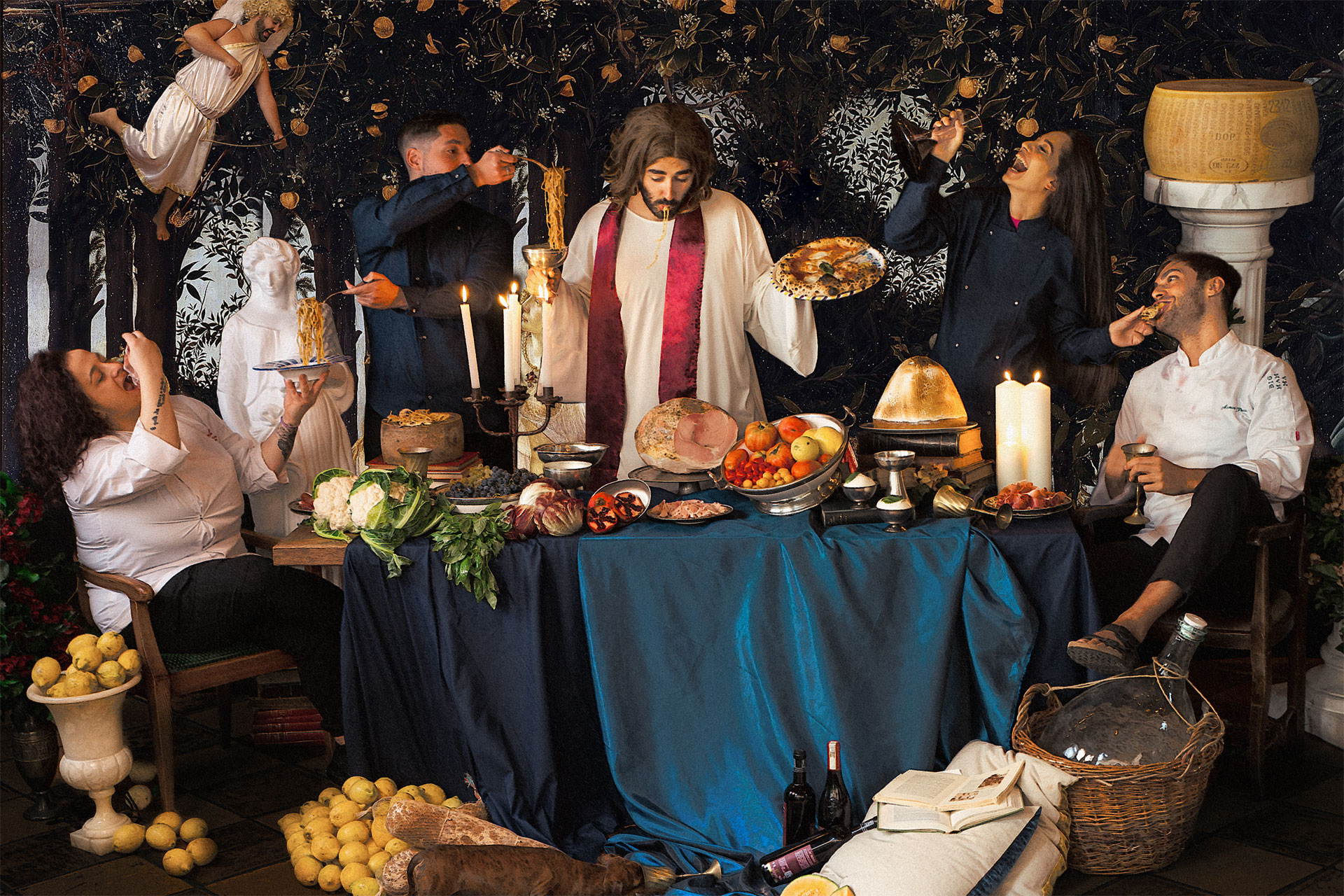 Big Mamma Group is renowned for its extravagant Italian restaurants – but its new opening will be even bigger and even wilder. Set to launch in Kensington in January 2023, Jacuzzi will be spread across four floors, spanning 4,000 sq ft of space – complete with its own 'glitter ball disco toilets'. Like its siblings (Gloria, Circolo Popolare and Ave Mario) the restaurant will be a feast for the eyes, housed in an old bank with a botanical-style mezzanine, a retractable glass ceiling, and a 'boudoir' space decked out with Italian murals. Food will be suitably OTT, with a menu crafted by head chef Manuel. Some Big Mamma classics will be returning, like the famed cheese wheel pasta, which has had an upgrade, and will now be served in a 4kg wheel of pecorino and topped with truffle. Pizettes will be similarly luxurious, featuring caviar and bottarga – with a focus throughout on top-quality ingredients. 
Opening January 2023, bigmammagroup.com
AngloThai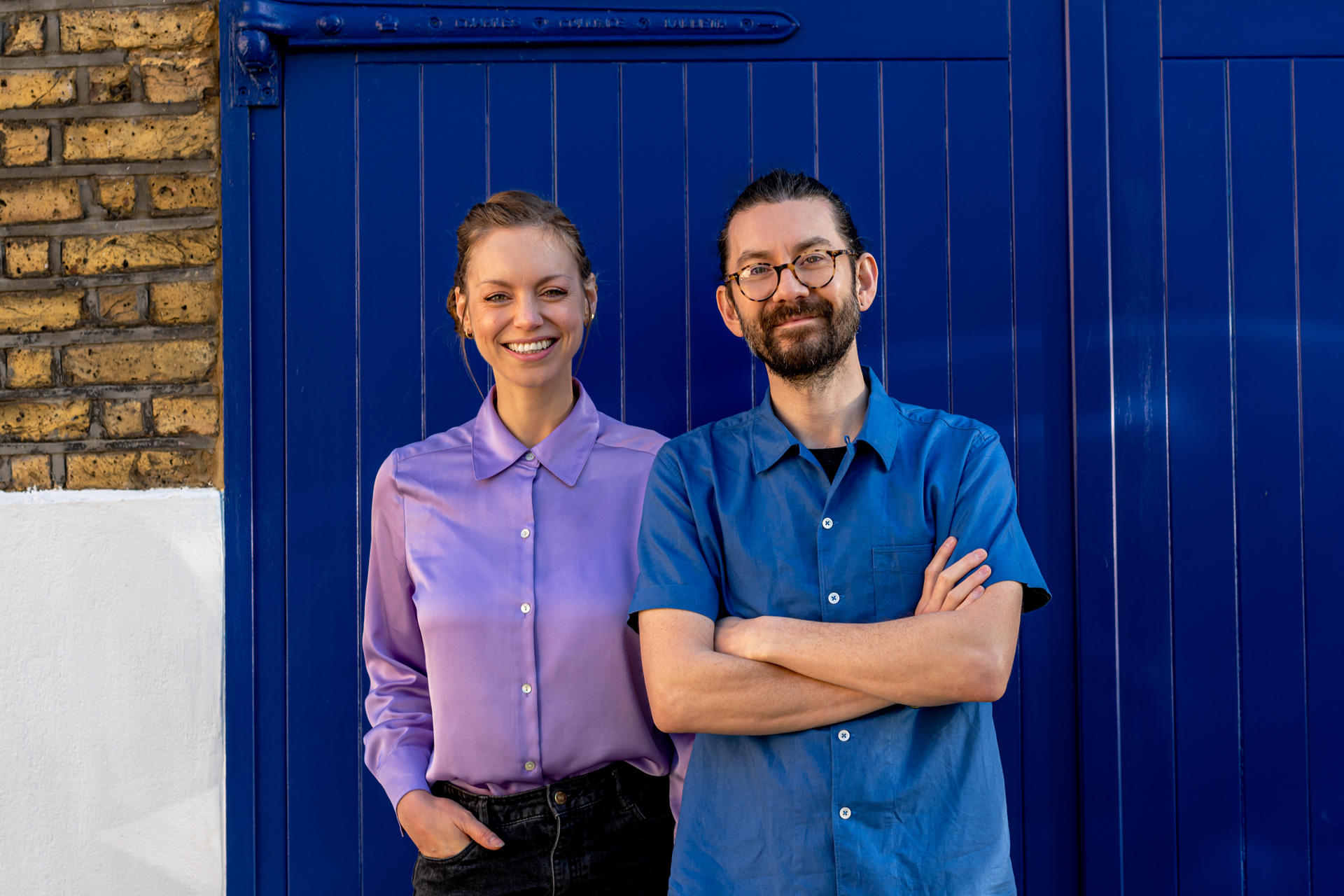 After a string of sellout pop-ups, collaborations and even a book, AngloThai is getting a permanent restaurant, set to open in Fitzrovia next summer. The brainchild of husband-and-wife duo John and Desiree Chantarasak, AngloThai is all about marrying the cooking techniques and flavours of Thailand with the seasonal produce of the British Isles. This ethos will continue in the restaurant, which was picked up by MJMK Restaurants – the group behind Santiago Lastra's Mexican fine dining eatery KOL. Chef John heads up the food side, while sommelier Desiree will be curating a selection of environmentally-friendly wines. No word on the menu yet, but a recent pop-up served dishes like soy-marinated Iberico pork skewers with roasted chilli, and garlic and coriander grilled poussin, to give you a taste of the vibes.
Opening summer 2023, anglothai.co.uk
Midland Grand Dining Room
After a decade in the business, Marcus Wareing's Gilbert Scott restaurant at the St Pancras Renaissance Hotel closed its doors last year. It's soon to be replaced, though, with Midland Grand Dining Room: a new eatery from Irish chef Patrick Powell, who spent time in the kitchen at Chiltern Firehouse before launching his own restaurant, Allegra in Stratford. This will be the third time Powell has worked with hotelier Harry Handelsman, the man behind the restoration of the St Pancras Renaissance Hotel, with architect Hugo Tore heading up the project. We don't have many details at this stage, but the space is set to include an independent bar and private dining rooms. 
Opening early spring 2023, stpancras150.com
Forno
East London foodies will already be well-acquainted with Ombra, Mitshel Ibrahim's neighbourhood Italian which has been around for over 10 years. What they might not know, though, is that Ibrahim has been cooking up a new idea for some time – and next year, it's coming to life. Located across the road from Ombra, under the arches next to Regent's Canal in Hackney, Forno is a bakery, pastifico and deli, which will have a small selection of indoor and outdoor seats as well as takeaway options. You'll be able to pop in for a freshly baked maritozzi (an Italian sweet bun) in the morning, or a stuffed focaccia at lunchtime – and on occasional evenings, Forno will open for pizza and pasta making with wine and negronis. The deli, meanwhile, will sell Italian cheese, wine, bread and pasta. Does all that pique your interest? Ibrahim is crowdfunding the launch – you can help out here (and rewards are up for grabs). 
Opening January 2023, forno.london
Harvest
The chef-owner behind London restaurants Parlour and Six Portland Road, Jesse Dunford Wood, is launching his third venture in the capital. Harvest, set to open on Chamberlayne Road in Kensal Rise, will be a bright and airy all-day restaurant with natural interiors and a lived-in, homely feel. Dunford Wood has spent 20 years cultivating relationships with top-quality suppliers, and this will come across in the ingredient-led menu, which will include a variety of vegetarian, meat and fish dishes. We're also told there will be a secret heated garden, alongside a street-facing terrace.
Opening early 2023, harvestrestaurantuk.com
Nessa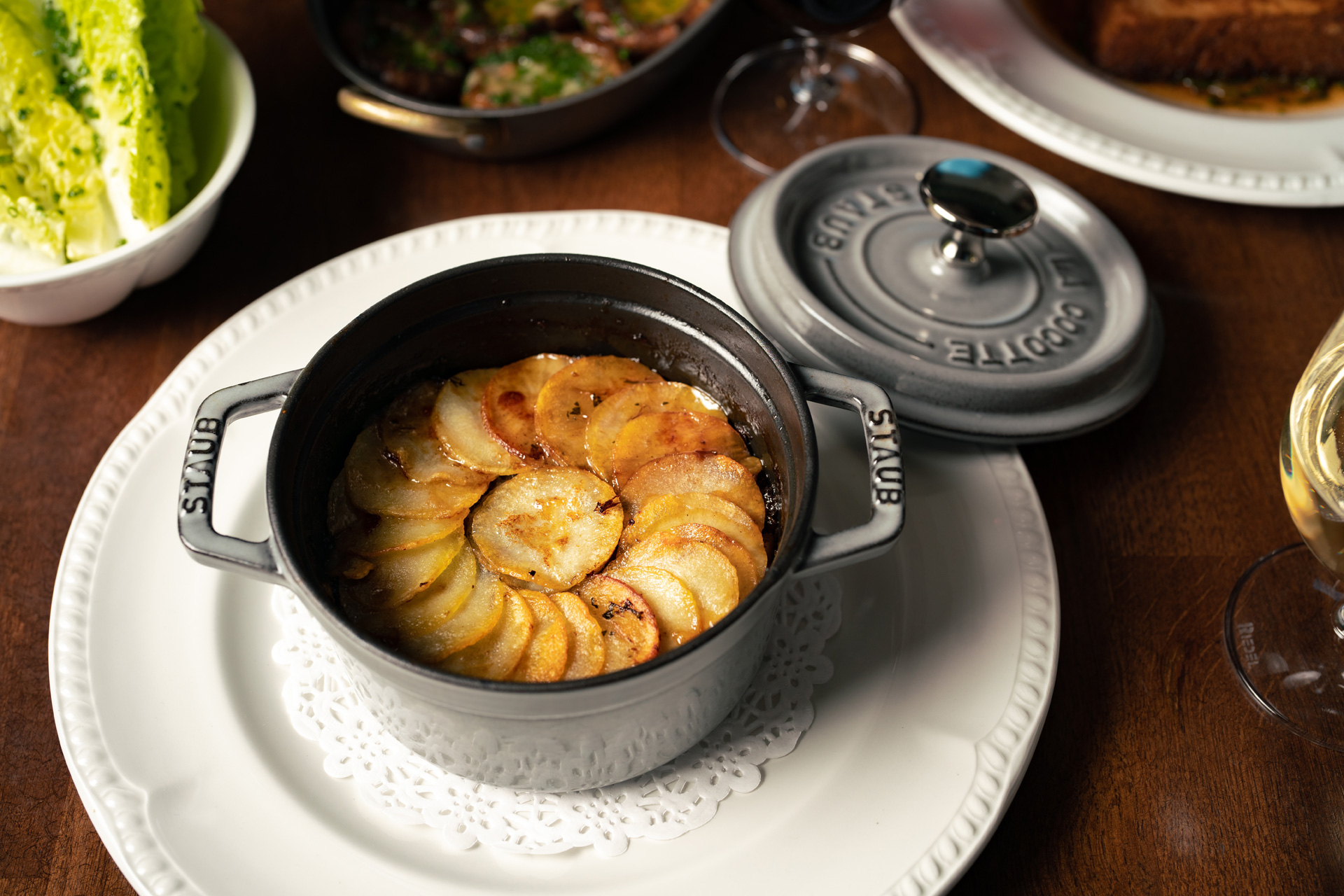 You'll never be short of places to eat in Soho – but buzzy openings help keep the neighbourhood interesting. New for 2023 is Nessa, a modern bistro from Guy Ivesha (Mortimer House) and Tom Cenci (Loyal Tavern, Duck and Waffle), sitting on the ground floor of the 1 Warwick members' club. The restaurant will pay homage to the area's rich history with an eclectic, colourful look, with a menu drawing on Cenci's passion for global flavours. Think playful twists on British classics, including a new take on the hotpot made with ox cheek and confit potatoes, brioche with black pudding and brown butter noisette, and black forest trifle. A separate bar area, meanwhile, will serve wine, cocktails and small plates. 
Opening March 2023, nessasoho.com
Nakanojo
Following the successful launch of Peruvian-Japanese fusion restaurant Nakanojo on the King's Road, a second site is launching in Marylebone. Located on Thayer Street, the new Nakanojo will have a similar offering to its Chelsea sibling, with a focus on Nikkei-inspired dishes: sushi, ceviche and tacos, alongside pisco sours and sake. The new launch is part of a wider expansion for the brand, with other openings in the capital expected to follow.
Opening early 2023, nakanojo.com
Chishuru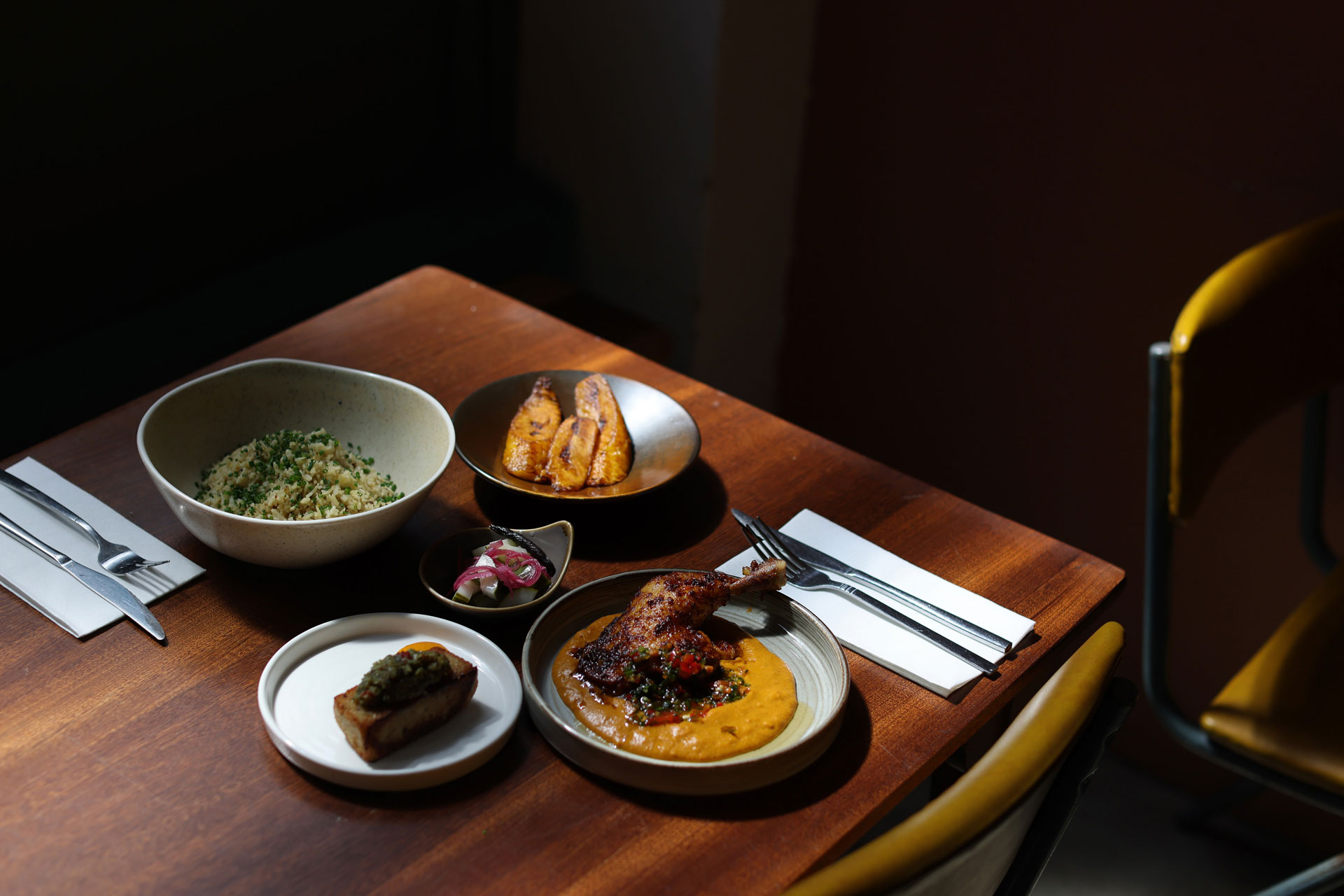 Part of the charm of West African restaurant Chishuru is the story that comes with it. Nigerian-born chef Adejoké Bakare spent years hosting dinner parties and supper clubs before winning a competition which allowed her to set up her own restaurant in Brixton Market. It opened in September 2020, a tricky time for hospitality (remember the tier system?), but against all odds Chishuru survived – and thrived, cultivating a loyal fan following. So much so that the restaurant has outgrown its 35-cover site. Bakare is currently scoping out new sites, with the West End a possible new home. Watch this space.
Opening March 2023, location TBC, chishuru.com
Mayha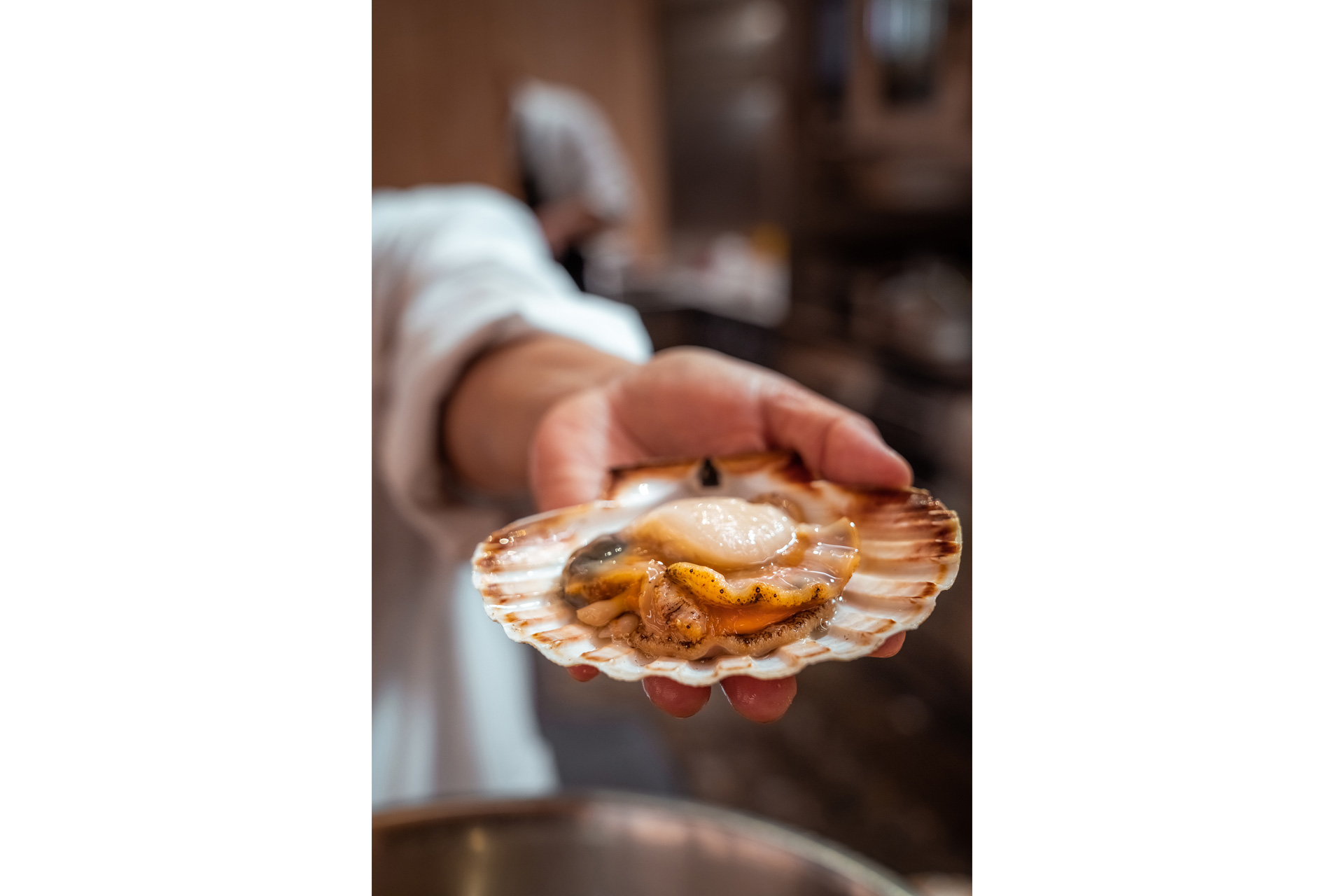 Experience-led omakase restaurant Mayha started out in Beirut, but was destroyed amid the devastating 2020 explosion. Its founders Karim Arakji, Jurek Wasio and Yuichi Nakaya thankfully survived, and decided to reopen Mayha, this time in London. Set across two floors, the space will channel its roots with hand-poured tiles and a bespoke light installation from Lebanon, but the food will be inspired by Japanese cuisine. A daily-changing tasting menu will spotlight meticulously sourced seasonal ingredients, alongside a selection of sake, rare spirits, fine wines and niche beers.
Opening January 2023, mayhalondon.com
CAVO
One of the capital's biggest launches of 2022, the Outernet in Tottenham Court Road was designed predominantly as a music venue – but it's becoming a bit of a foodie destination too. Glitzy Manchester import Tattu opened there last year, and soon to come is CAVO: a Mediterranean restaurant taking over the building's fourth floor. It's going to be huge, spread across 10,000 square feet, complete with a roof terrace focusing on seafood and champagne. Floor-to-ceiling windows will ensure great views from inside, too, with the menu split into two sections: the CAVO Seafood & Raw Bar and CAVO Josper Grilled meats menu. Diners can tuck into tapas-style dishes like chiperones (baby fried squid with beetroot mayonnaise), artichoke hummus with fried artichoke leaf and goat yoghurt, and crispy lasagne made with 36 month dry aged parmesan cream.
Bookings available from 26 December 2022, cavorestaurant.com
Featured image: CAVO, image by Steven Joyce